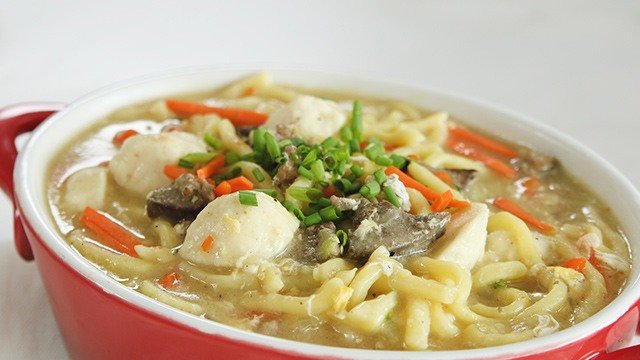 Batangas is home to many delicious dishes, most notably the hearty and beefy bulalo and the goto that isn't made of rice. However, there is another dish that you think you know but is actually quite different from those we are most familiar with. 
Order lomi in Batangas and you may be again surprised that it's different from the Chinese lomi that you know. 
How is Batangas lomi different from the Chinese lomi? 
There are a few differences.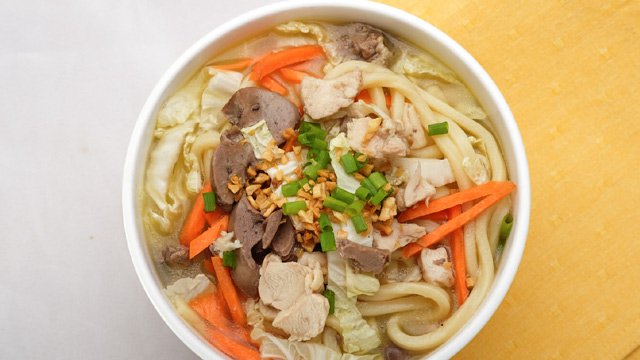 1 Batangas lomi is meatier.
You will notice immediately that the lomi from Batangas has less vegetables. In fact, you may not have any vegetables in some versions of the Batangas lomi.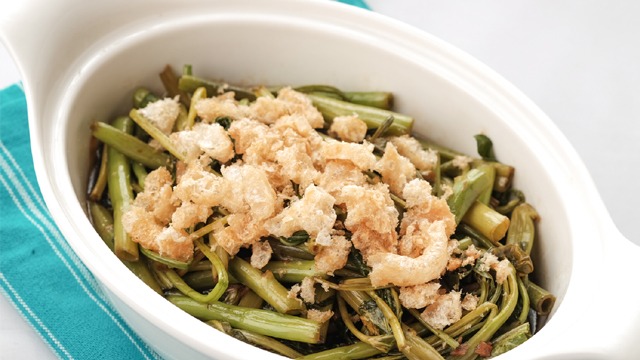 2 Batangas lomi is overloaded with toppings. 
While both lomi versions use thick noodles, what makes it really different are the toppings. Chinese lomi has no need for toppings as it's quite loaded already. The Batangas lomi, however, is usually covered in a layer of chicharon, chunks of meat, and even more meat. 
3 The Batangas lomi soup is so thick, it's a sauce you can slurp. 
While the Chinese lomi has a thickened soup, the Batangas version claims to be thicker. Its thick consistency is made possible by the use of cassava flour instead of cornstarch. Cornstarch is a great substitute but the consistency of the cassava flour is what makes this lomi recipe really different.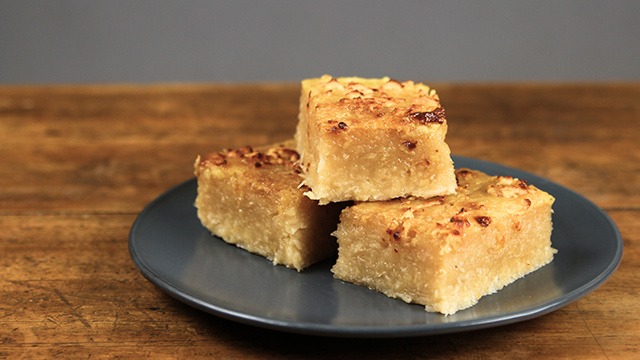 WATCH: How to Make Cassava Cake
Posted in:
Baking
4 Batangas lomi should be eaten piping hot. 
There's a saying in Batangas that if you don't burn your tongue while eating lomi, you're not eating it right. The belief is based on the fact that the thick lomi soup remains thick while it's still hot.  While it cools down, the soup becomes thinner, more liquid than it was hot. So, the faster you eat it, the better. This is all because of the cassava that's used to thicken the soup. 
So, the next time you drop by Batangas, you should be on the lookout for this lomi dish and the other dishes that you should not leave without trying.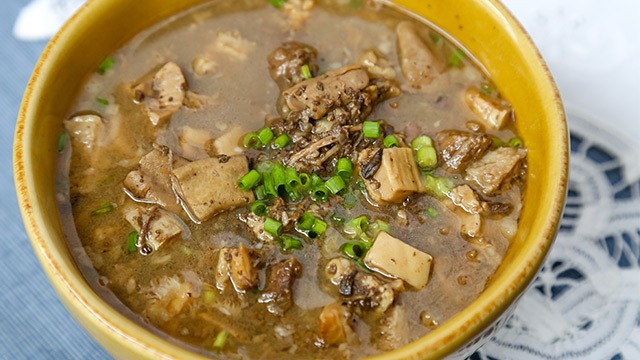 6 Must-Try Recipes From Batangas
Posted in:
Cooking