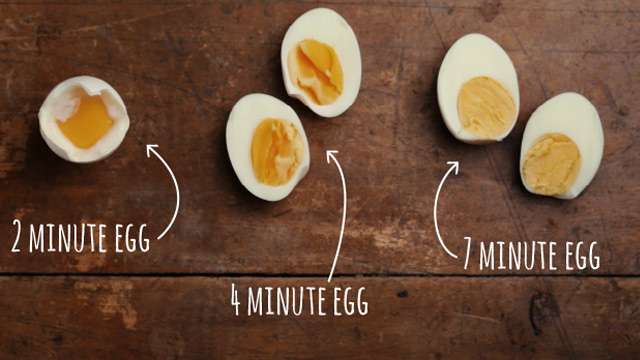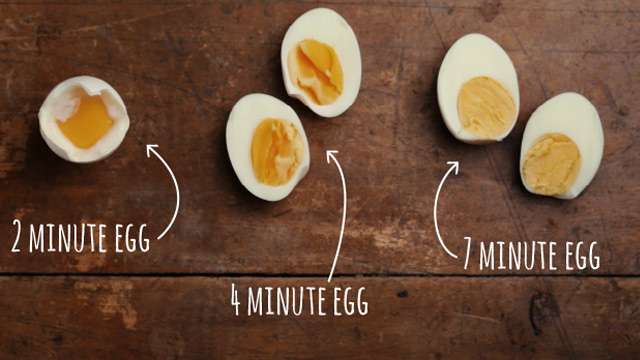 Boiling an egg should be as easy as boiling water. But, knowing how long to boil it (and a few other boiling tips) is crucial in ensuring that your egg is cooked to your desired doneness. While there is no fool-proof method that will ensure perfection every time, we do know what you can do to make hard-boiled eggs easier to cook.
The Egg's Age
Any age egg will do, really. But remember this: the fresher the egg, the better it is for when you want beautiful fried eggs. Save the freshest eggs for breakfast. In fact, for the boiled egg, the older it is, the easier the shell will come off. But before the shell comes off, you need to know how long to boil it.
It's All About Time
One of the more popular methods to cook the perfect hard-boiled egg will tell you to place your eggs in a pot with enough water to cover eggs, remove from the heat as soon as the water begins to boil, cover, and let stand until the eggs are cooked to your desired doneness. Then it's a matter of trial and error as to when it's done.
How to Do It:
We suggest you do this instead: use a timer, because believe it or not, cooking an egg is all about perfect timing.
ADVERTISEMENT - CONTINUE READING BELOW
Recommended Videos
Heat up the water until it's just about to simmer (you should see a few bubbles start to form), add in the eggs, then bring it up to a boil. As soon as the water begins boiling, start the timer. If you want soft-boiled eggs, cook it for 2-3 minutes. Want it more cooked? Boil it for as little as 5 minutes to as long as 7 minutes for a medium-boiled egg. Go the full 10 minutes to as long as 15 minutes if you like your eggs hard-boiled.
Ice, Crack, and Peel
You might have experienced peeling the shell with some cooked egg attached. Counter this with a shock in an ice bath: As soon as the egg comes out of the boiling water, cool the egg completely in the icy water, around 10-15 minutes or overnight if you're not in a hurry, to quicken the process of firming up the formerly malleable egg, and you better your chances of removing the shell cleanly off the egg. Once cold, gently crack the entire surface of the eggshell then peel away! Peeling is also easier if it's done under running water.
Once you're got your egg, you're ready to make Easter eggs, deviled eggs, or for the morcon for this Saturday's feast because you're now prepared to boil eggs that are cooked just right.
Other tips to keep in mind:
1. You don't need to add salt, vinegar, or baking soda to the water. With precision timing, your eggs will be perfect – every time.
2. No kitchen timer? No problem! Use your phone's timer. You've got one, right?
Photography by Majoy Siason