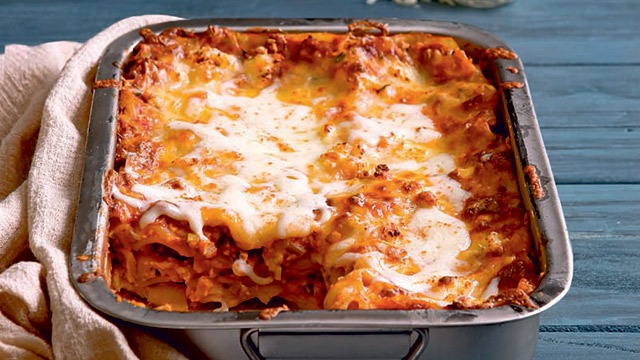 Béchamel sauce, or white sauce, is one of the most basic mother sauces that every home cook needs to master. It's the creamy sauce that is the base for white pasta sauces and soufflés, and holds casseroles and pot pies together. It is also part and parcel to putting together a crowd favorite: lasagna!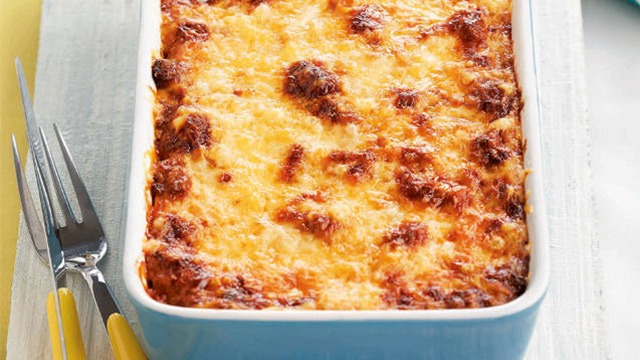 The Anatomy of A Really Good Lasagna
Posted in:
Cooking
It between layers of thick pasta, meaty tomato sauce, and cheese, you also have luscious béchamel sauce in every bite. Here are our top tips to making the best béchamel sauce to use on your next homemade lasagna.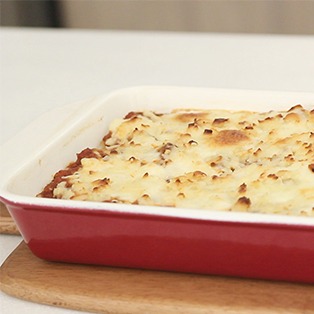 WATCH: How to Make Easy Lasagna
Posted in:
Cooking
1 Don't brown your roux.
A béchamel sauce starts with equal parts of flour and butter, or roux, which is a thick paste that is stirred over medium heat just until the raw flour taste is cooked off.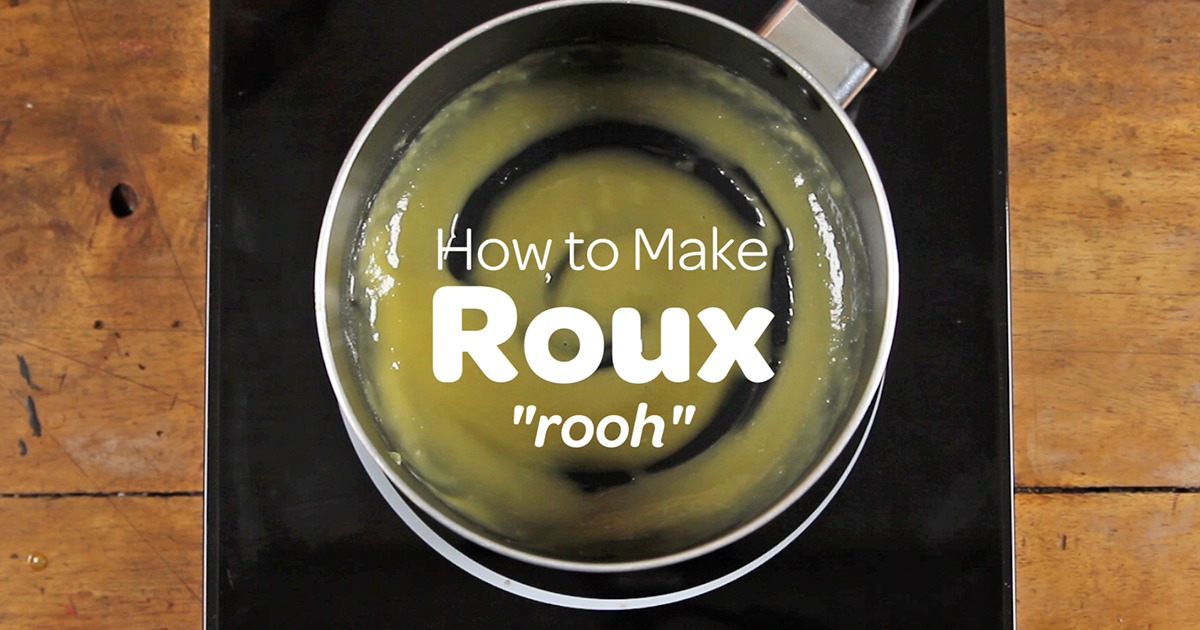 How to Make Roux
Posted in:
Cooking
2 Use hot milk.
After you make your roux, you pour in your milk and stir until thickened to eventually end up with a white sauce. Heat your milk prior to mixing it into your roux so everything seamlessly mixes together. Cold milk will form messy lumps in your sauce from the uneven cooking.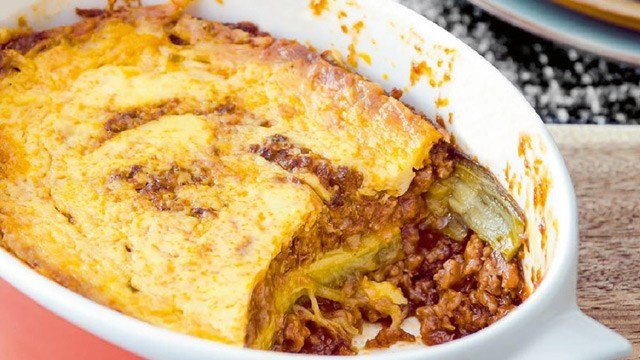 Beef and Eggplant Lasagna Recipe
Posted in:
Recipe
3 Say cheese!
Here's what makes your bechamel sauce even better when it comes to lasagna: cheese! Include a light cottage cheese or heavier cheddar or mozzarella into the mix to make your lasagna extra indulgent.
4 Whisk away!
Use a wire whisk to put your sauce together: from mixing your roux, to incorporating the milk. It helps combine everything evenly and gets rid of any lumps in the sauce.
ADVERTISEMENT - CONTINUE READING BELOW
Recommended Videos