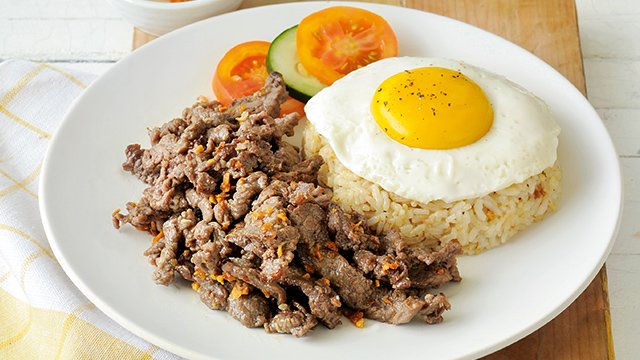 Beef Tapa explodes with flavor at the touch of your tongue, and bursts with even more pockets of flavor as you chew. That's what makes it so perfect with hot, steaming rice. It's what keeps you coming back for more and more.
However, sometimes, you may end up with tapa that takes forever to chew! You may not even want to swallow it! Is there a way around this? 
Yes, there is! Here are the tips you need to know to prevent it from being chewy again: 
1 Marinade with fruit juice.
Even a quick 30-minute marinade can make all the difference. Here what you do: Marinate your slices of beef in pineapple juice or calamansi juice. Its acidity will help break down protein to give your tapa a more tender bite. The fruit juice also seeps into your meat to give you that slightly sweet and tangy flavor. You can also use vinegar, garlic, salt, and pepper as a marinade but you would need two days of marination time.
2 Don't overcook it!
When your beef has lost its pink tinge, test a piece out. If you're happy with its tenderness, stop cooking! Overcooked tapa, once cold, become much, much tougher.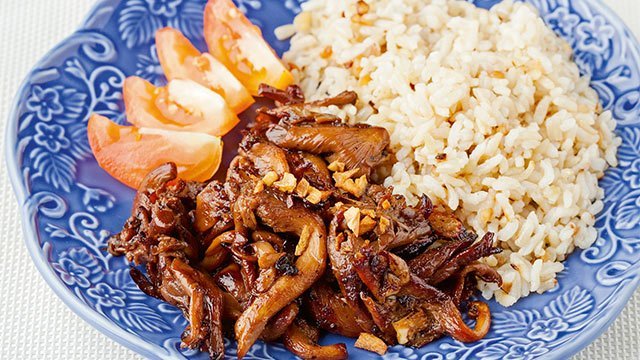 3 Eat tapa while hot.
It must be noted, however, that no matter how well you marinate, tapa will always be at its most tender while it's still hot unless you're making mushroom tapa. Still, even if your beef tapa is less tender, it won't be chewing gum-level rubbery if marinated right. 
4 Make sure the cuts are thin.
Thicker sirloin cuts once cool will be harder to chew. Thinner cuts, even when they've gotten cold, will still be tender enough to consume. You can get the beef cuts that are labeled "breakfast beef cuts" or "sukiyaki-cut beef". These are also the perfect cuts to use if you're planning to pack it up for baon.
Never eat bad tapa ever again! With these tips in mind, you'll always have delicious, tender, flavorful tapa perfect for breakfast, lunch, and even dinner!
ALSO READ: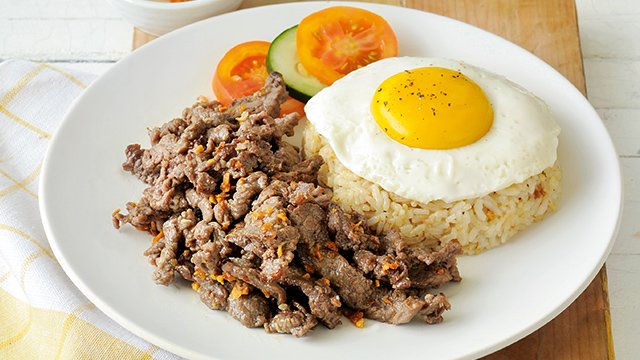 Classic Beef Tapa Recipe
Posted in:
Recipe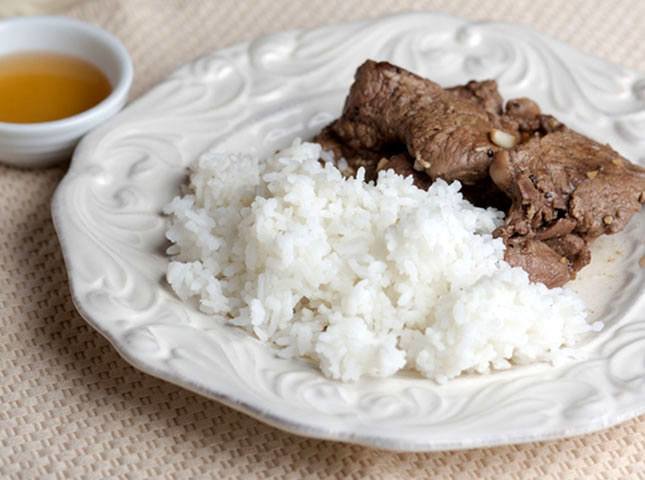 Beef Tapa Recipe
Posted in:
Recipe