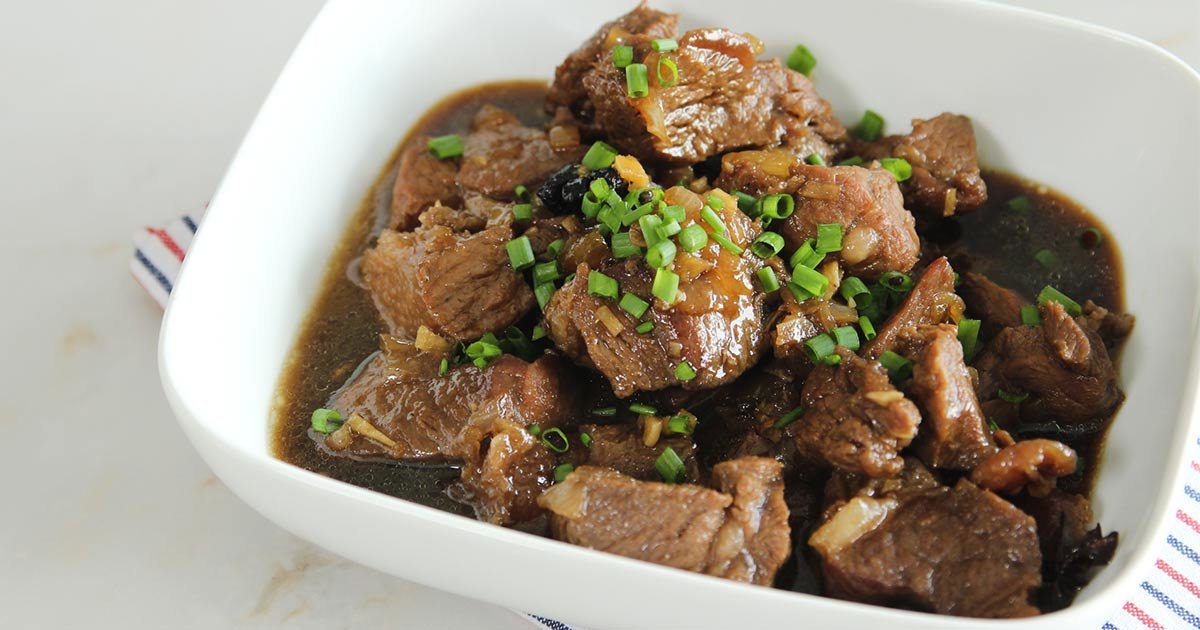 Rich beef stock is what makes a beef stew one comforting dish but adding a myriad of wonderful flavors to it makes a big difference. With the diverse indigenous fresh fruits, vegetables, and spices per region, there's more than one beef stew recipe to try: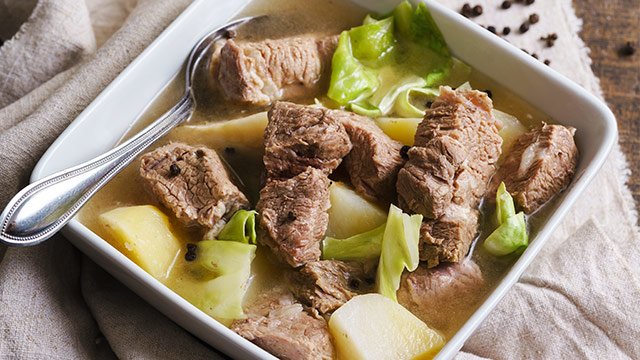 1 Nilaga or Bulalo 
The simple dish, made simply with basic spices, beef, and vegetables, is the quintessential comfort food. Make this simple dish extra special by adding bone marrow.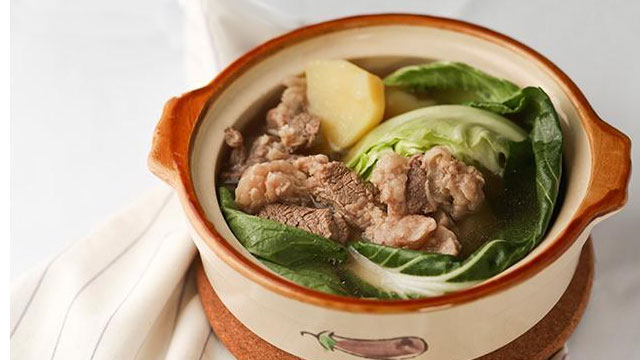 Beef Nilaga Recipe
Posted in:
Recipe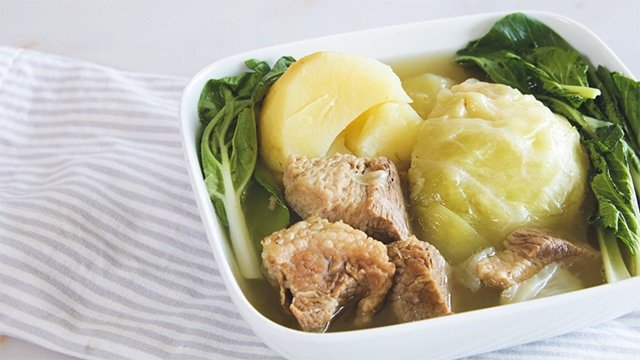 WATCH: How to Make Beef Nilaga
Posted in:
Cooking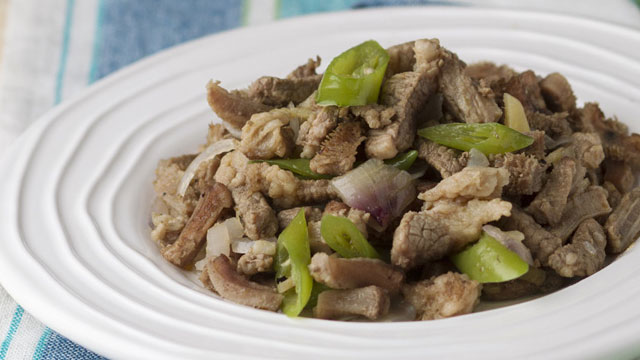 2 Beef Papaitan 
This unique regional Ilocano dish's name comes from the root word "pait" meaning "bitter" because of its unique flavor profile. Originally, it's made bitter goat innards, but you can still get its flavor without being too adventurous by using beef meat and tripe.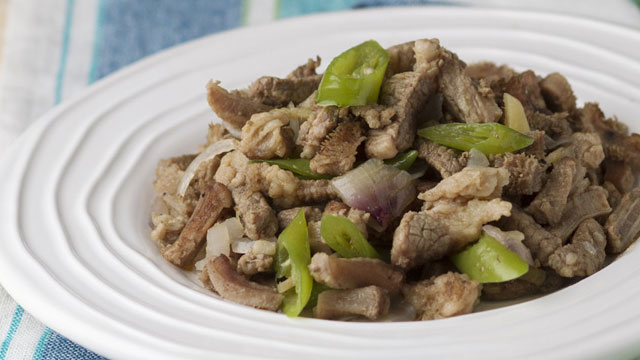 Beef Papaitan Recipe
Posted in:
Recipe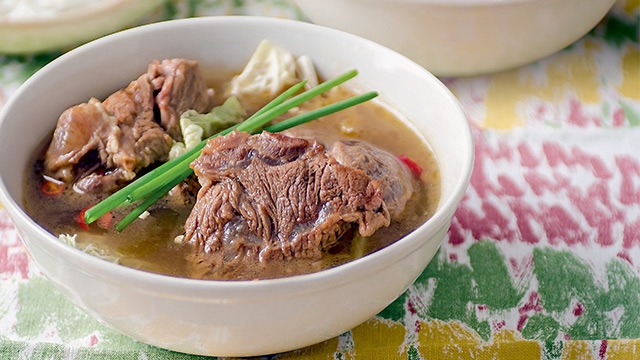 3 Hinalang Recipe
This dish is your favorite beef stew only made more exciting with some spice!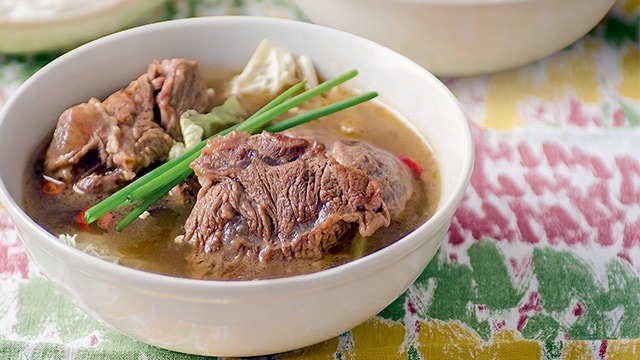 Hinalang Recipe
Posted in:
Recipe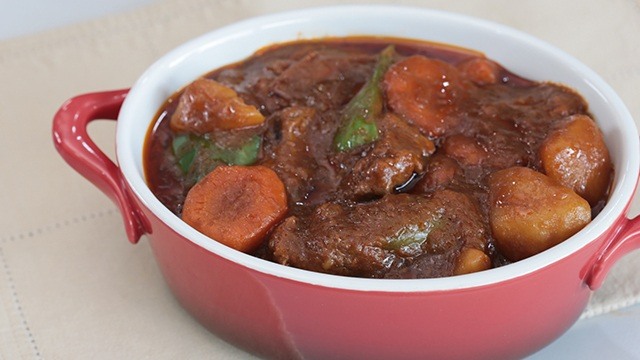 4 Mechado
Slow-cooked with a thick tomato stew, this beef dish has a super tender bite. This well-loved Spanish-Filipino mechado is a recipe you must know.
ADVERTISEMENT - CONTINUE READING BELOW
Recommended Videos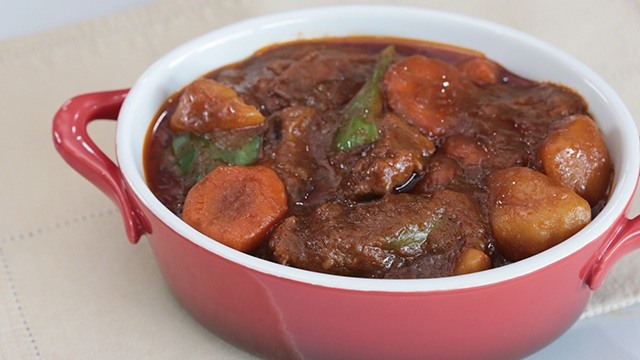 WATCH: How to Make Beef Mechado
Posted in:
Cooking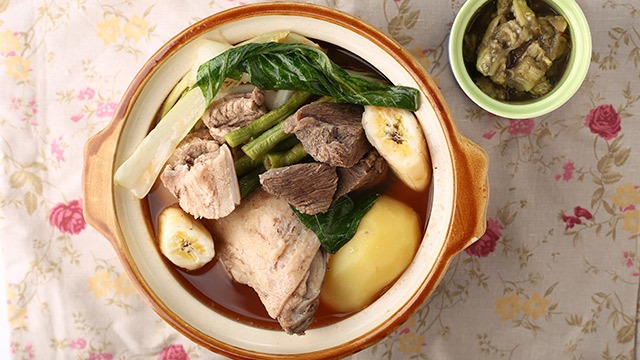 5 Pochero
Your typical beef stew is livened up with sweet plantains and tangy tomatoes. The sweetness really amps up the beef's umami flavors.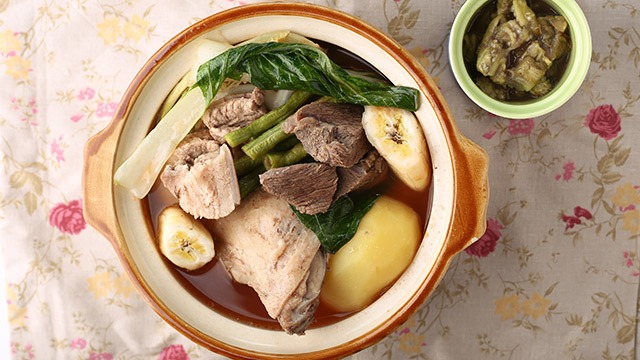 Pochero Recipe
Posted in:
Recipe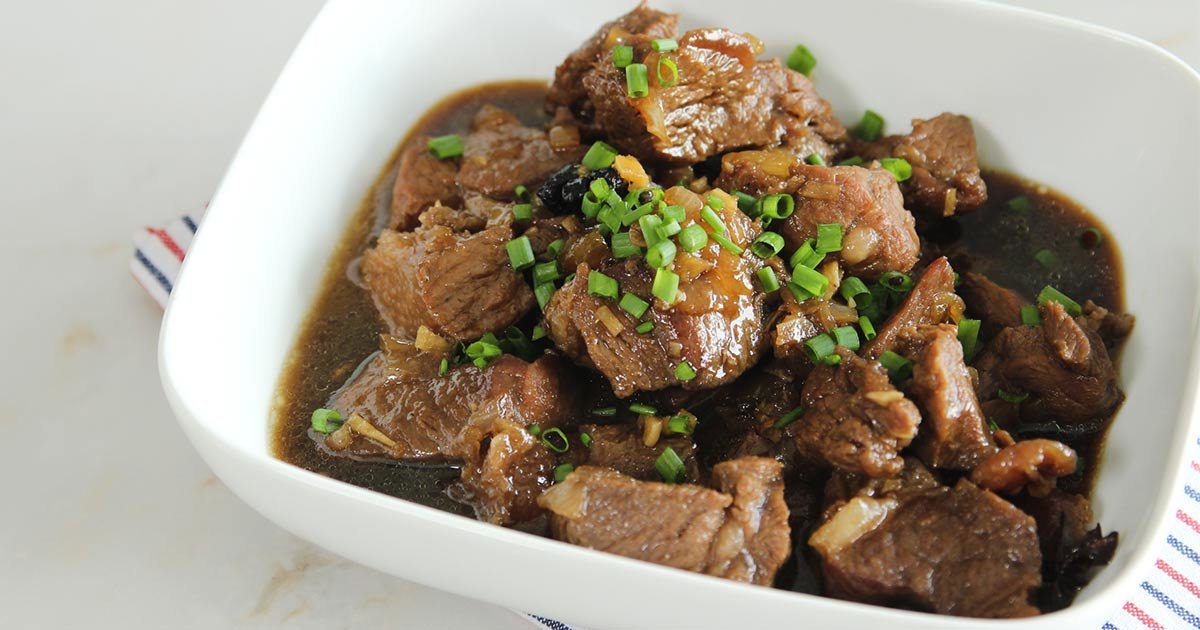 6 Pares
Born from Metro Manila's carinderias is this over-the-top delicious beef stew. Its stock is reduced, and sweetened to intensify its beefy flavor, so perfect when paired with steamed rice. That's where its name, "pares" comes from, being the perfect pair with rice.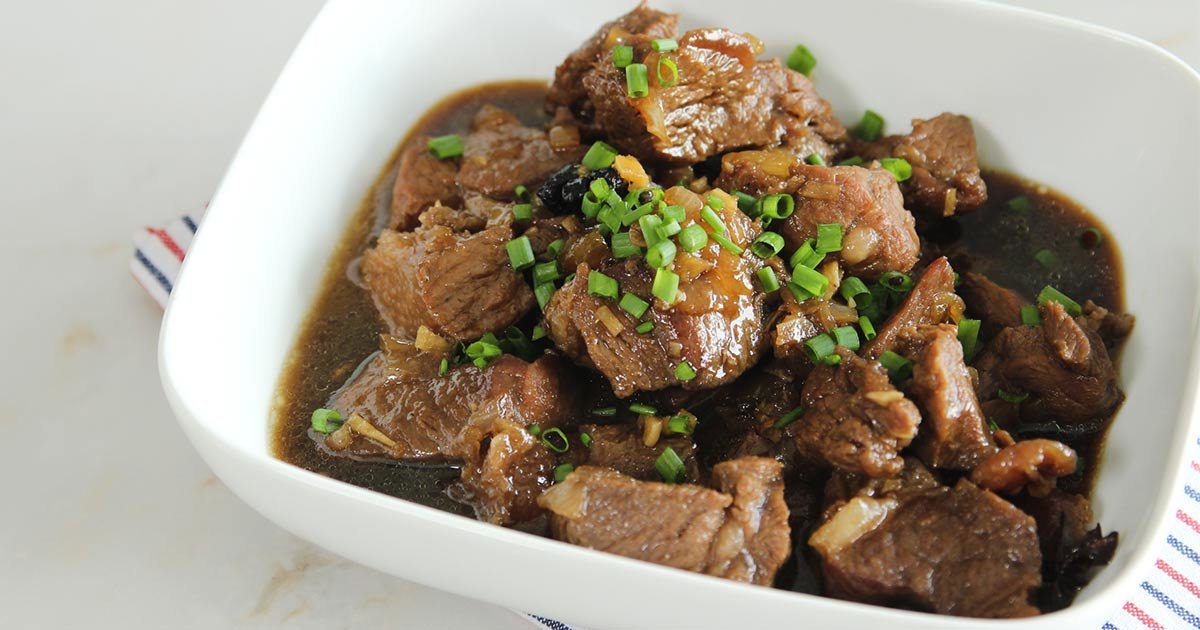 WATCH: How to Make Beef Pares
Posted in:
Cooking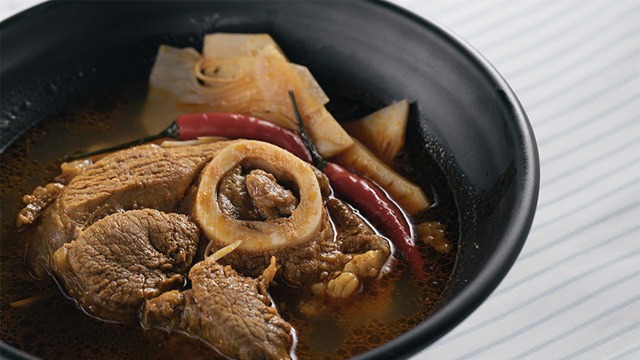 7 Kansi
Kansi is an Ilonggo beef stew that has a similar flavor profile to sinigang. The authentic version 's vibrant sourness comes from a fruit called batwan. That might be hard to find in the Metro though, so we have a recipe that you can make wherever you may be.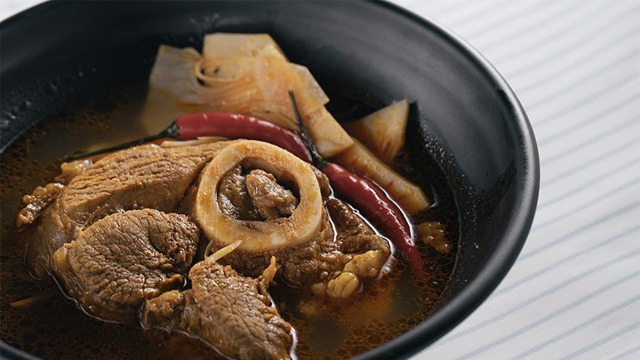 Kansi Recipe
Posted in:
Recipe
ALSO READ: