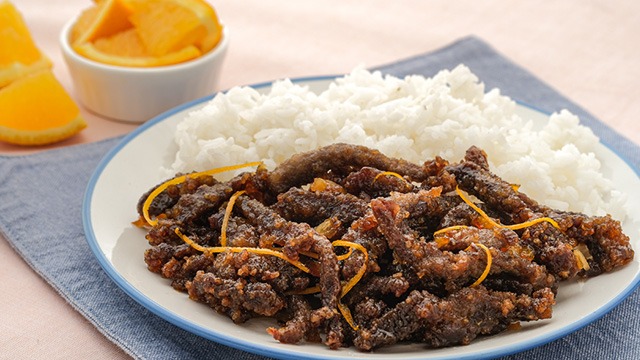 Beef strips are the affordable beef cut that cooks fast and easily. It can actually be made from any number of beef cuts! If you prepare your own beef cubes from larger cuts of beef, you can trim the beef to create beef strips!  
Even without an advanced butchery skill, you can order any beef cut and slice it yourself to turn into tender beef strips. All you have to remember is to cut against the grain when making strips so the short beef strands remain tender. If you get it from the meat shop already sliced, you'll be pleasantly surprised that it's commonly cut from the sirloin and the tenderloin, usually labeled as sirloin or tenderloin tips.
No matter what kind of beef strips you have on hand, you can be sure that any meal can be prepared, cooked, and served in a short time if you try one of these recipes: 
1 Spicy Beef Tapa Recipe 
A little chili chopped up and tossed into the marinade is sometimes all you need to make a classic recipe even more appetizing. The simple marinade made of soy sauce, vinegar, sugar, garlic, and pepper gets some heat from the siling labuyo. Since sugar caramelizes quickly, beef strips are the perfect cut to use for this recipe. 
The same goes for any tapa recipe that you may want to try, from the classic to a Thai-inspired version.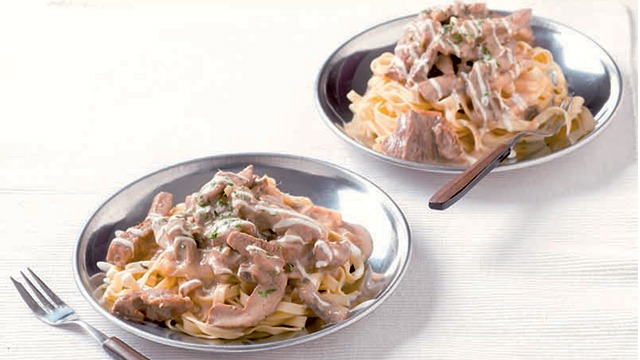 2 Beef Stroganoff Recipe 
This creamy beef and mushroom dish actually has a tang to its flavor. It's because apart from the cream of mushroom soup that creates the base sauce of this delicious beef and mushroom dish, it also contains some sour cream. It not only lends the dish its creaminess but also its subtle tang that makes you want to eat more than one serving.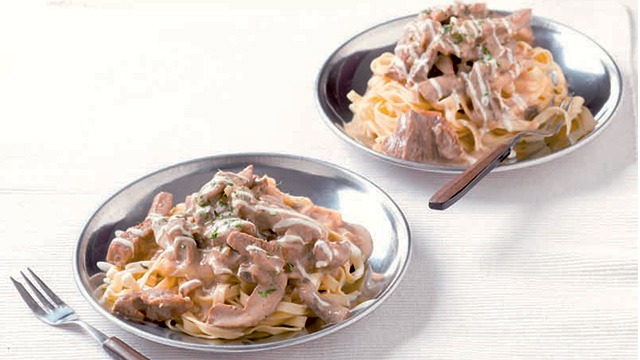 Beef Stroganoff
Posted in:
Recipe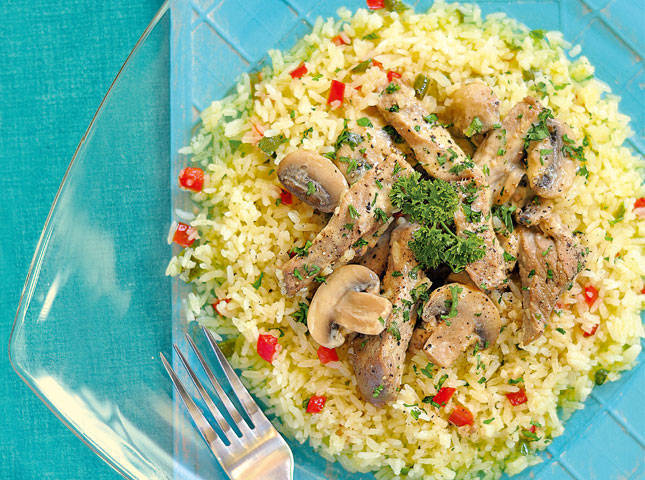 Maj's Beef Stroganoff
Posted in:
Recipe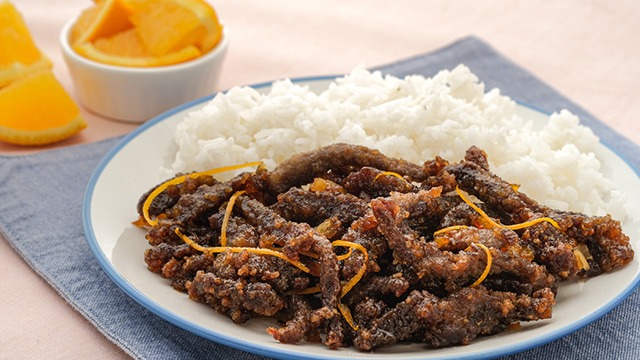 3 Easy Orange Beef Recipe  
Orange and beef isn't a flavor combination you will find often in recipes, so you have to try it to love the dish's contrast of sweet and savory. If you love orange chicken, you will discover that this dish contains more umami than usual, thanks to the switch to beef strips. 
ADVERTISEMENT - CONTINUE READING BELOW
Recommended Videos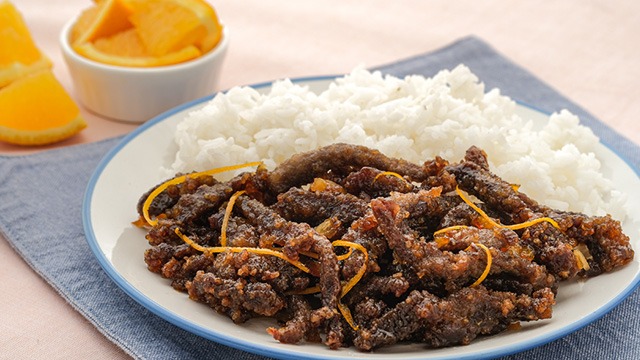 Easy Orange Beef Recipe
Posted in:
Recipe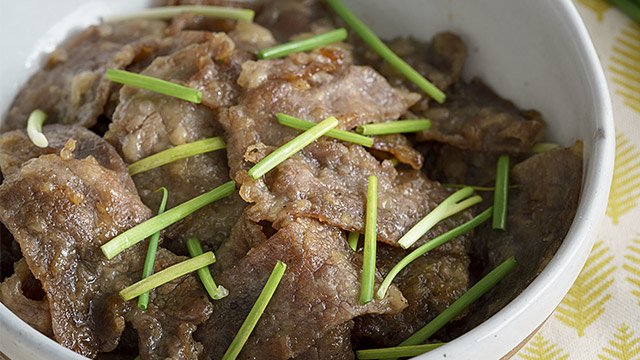 Quick Orange Beef Recipe
Posted in:
Recipe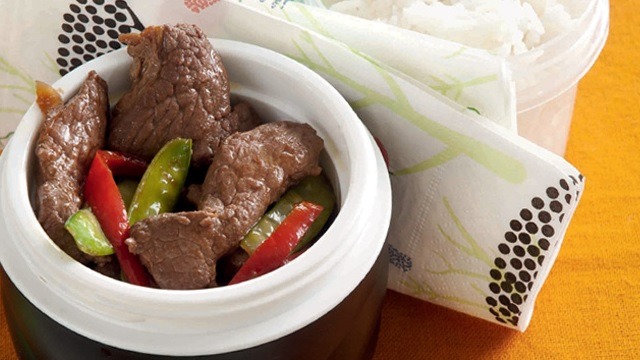 4 Beef, Peppers, and Sitsaro in Oyster Sauce Recipe
This baon recipe is a fantastic way of using up small amounts of ingredients that might otherwise waste away in your refrigerator or vegetable basket. Beef strips made from breakfast beef is another way of transforming beef cuts that you might use for another recipe for a recipe that you can make now. 
This mimics the taste that you might get from a Mexican fajita mix since it's beef and peppers, but it veers away from that flavor combo with the addition of oyster sauce.     
5 Beef Steak Omurice Recipe  
An omurice or omu-rice is a Japanese meal where a fluffy egg omelet envelopes fried rice and topped usually with ketchup or sweet tomato sauce of some kind. It's a filling and satisfying meal that you can make. In this version, the omelet covers a beef steak and fried rice mix that's irresistible, especially for breakfast.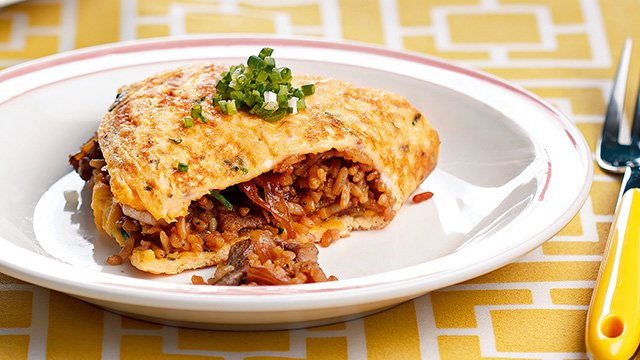 Beef Steak Omurice Recipe
Posted in:
Recipe
Thinly sliced beef is the perfect ingredient as well as for any stir-fried recipe! Swap out any of the chicken, pork, or even the shrimp and fish pieces with beef strips instead for a different take on a recipe that you've become tired of making. It may rejuvenate your love for the flavors of the recipe again.  
***
Thinking about what to cook next? Join our Facebook group, Yummy Pinoy Cooking Club, to get more recipe ideas, share your own dishes, and find out what the rest of the community are making and eating!
Got your own version of the classic dishes? Pa-share naman! Get your recipe published on Yummy.ph by submitting your recipe here.