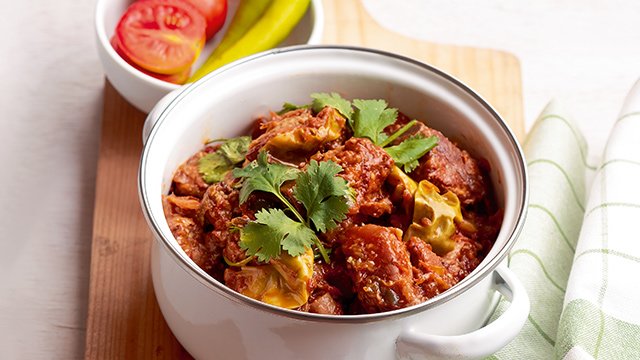 Bagoong (shrimp paste) is a salty, fishy, pungent, umami-packed condiment that we Pinoys love. It's slathered onto green mangos, served with kare-kare, stirred into laing, and even becomes ulam when nothing else is available. It's even better when cooked into a dish that accentuates it's salty flavor. When it comes to binagoongan dishes which are simmered or cooked with bagoong, it's a relatively easy dish to make. Here are tips to keep in mind when it comes to cooking your binagoongan:
1 Choose the right bagoong.
There are many sauteed bagoong recipes out there, so go with the version that you love to eat. Not all kinds bagoong are the same. Bagoong alamang, which has a thicker texture than Bagoong Balayan, which is made with anchovies and has a moe runny texture. Using bagoong alamang as Balayan won't give you the same flavor and texture as bagoong alamang will.
2 Cook like it's a stir-fry.
Get your ingredients ready so you know exactly when to add what to the pot. The tomatoes can be added first if you want them blended into the sauce. Eggplants and bell peppers cook fast so it's best to add those in the last few minutes of cooking or they will turn to mush.
Want to add potatoes, carrots, or other veggies? Feel free to add what you want! Just add it in according to how fast it cooks, just like you would if this were a stir-fried dish.
3 Tenderize first.
If you're making a pork version, simmer the pork until tender before adding the bagoong. If you simmer after the bagoong is added, the pork may become too salty.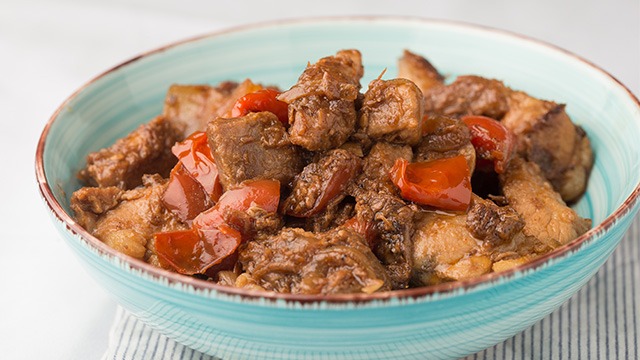 Pork Binagoongan Recipe
Posted in:
Recipe
4 Reduce for a more intense flavor.
This applies especially when making pork binagoongan: the juices from the pork will seep out and you can be left with a liquidy dish. Whether you like your binagoongan dry or saucy, you'll need to simmer any liquid down. So lower the heat, and let it simmer until you reach the consistency you prefer.
5 Add a little at a time.
Don't go gung ho and add the entire 1/2 cup bagoong to the pork. Everyone has different tastes with regards to what is just right and what is too salty. So go slow and add maybe half of what the recipe calls for. Taste, then add more if it's needed. You may not need it. Remember, it's always easier to add more salt (or bagoong) than try to remedy a dish that's too salty.
6 Load up on more vegetables.
Did you go overboard? Is the dish too salty now? No need to ditch the entire batch. If you've got more eggplants and tomatoes than you originally needed, chop them up and add those in to help absorb and distribute the saltiness to other ingredients.  
With these few tips in mind when making your next binagoongan, it will be just the right amount of salty, umami-packed ulam that goes perfectly with your steamed rice.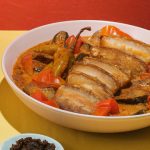 Lechon Kawali Binagoongan sa Gata Recipe
Posted in:
Recipe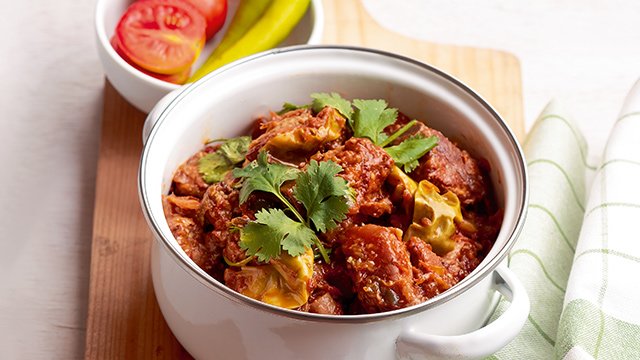 Binagoongang Baboy with Asian Herbs Recipe
Posted in:
Recipe
ADVERTISEMENT - CONTINUE READING BELOW
Recommended Videos