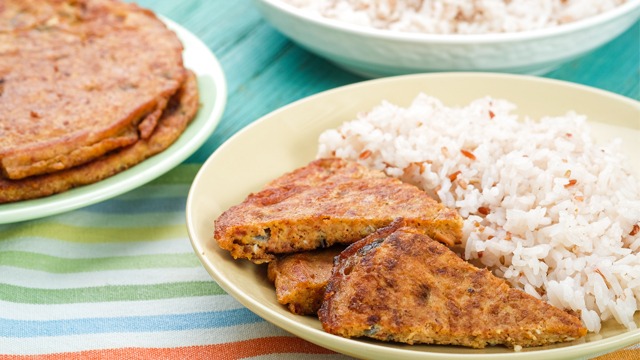 If you drop by a karinderia, you have probably seen and eaten this dish before: the torta. The torta is the Filipino's version of the omelet.
Unlike the Western version of the omelet which means having to master the omelet and then stuffing it with ingredients, our torta recipes are actually simpler, heartier, and easier to make despite the fact that it's a two-step cooking process since we mix in already cooked meat even before we add the eggs.
This is what makes it easier to make as well as easier to have as a make-ahead recipe. You can store the main ingredient of the torta — the cooked filling — in the refrigerator or even in the freezer, so whenever you need a quick ulam, you can make a torta with just one more additional ingredient: the egg. 
We think more people should be making torta, especially in the morning. It's easy if you know what you're doing and what you can prepare ahead of time. 
How do you make an easy torta recipe? 
Here are all the tips you need to know to cook the perfect torta recipe no matter what time of day: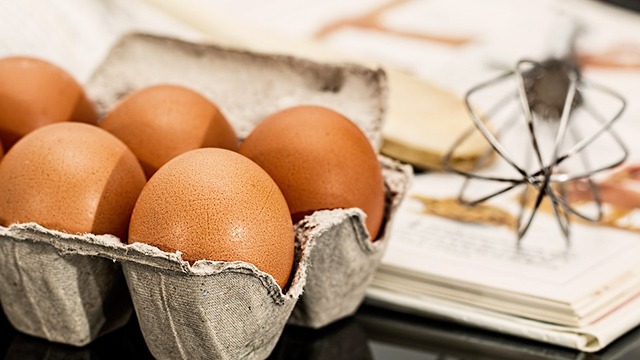 1 Choose your torta ingredients. 
One of the first steps you need to think about when you decide to make a torta is what type of torta are you going to make. Will it be a classic giniling na baboy torta recipe or are you aiming for a seafood version using crab or even dilis? 
Once you determine this, find the recipe (see below for ideas!), get the ingredients out, and you can begin the cooking process.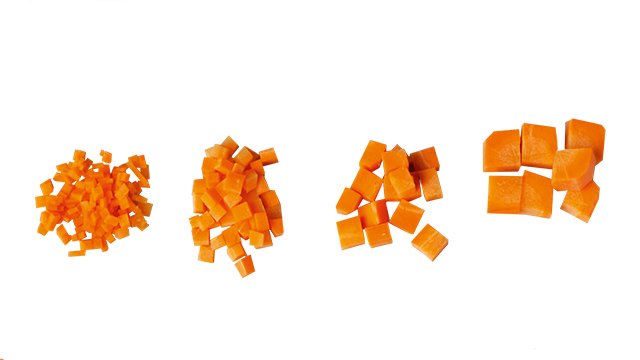 2 Cut ingredients small. 
When it comes to torta, the smaller, the better. This is because the first stage of cooking the torta is similar to a stir fry: it's fast. Since you will be cooking fast, the ingredients you will prepare is best when it's all cut up to similar sizes and, preferably, in small pieces, too. This way, it cooks fast, it cooks evenly, and it's easy to make into the classic torta shape later on.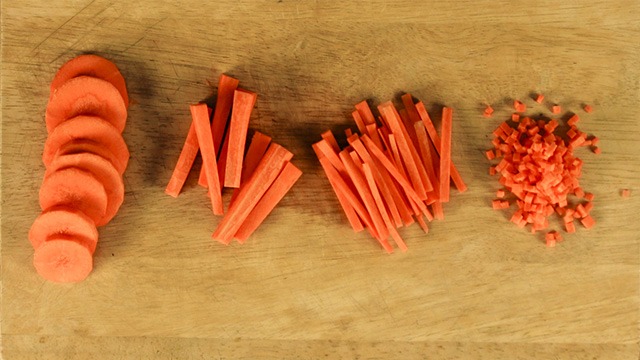 WATCH: 4 Basic Cuts for Carrots
Posted in:
Prepping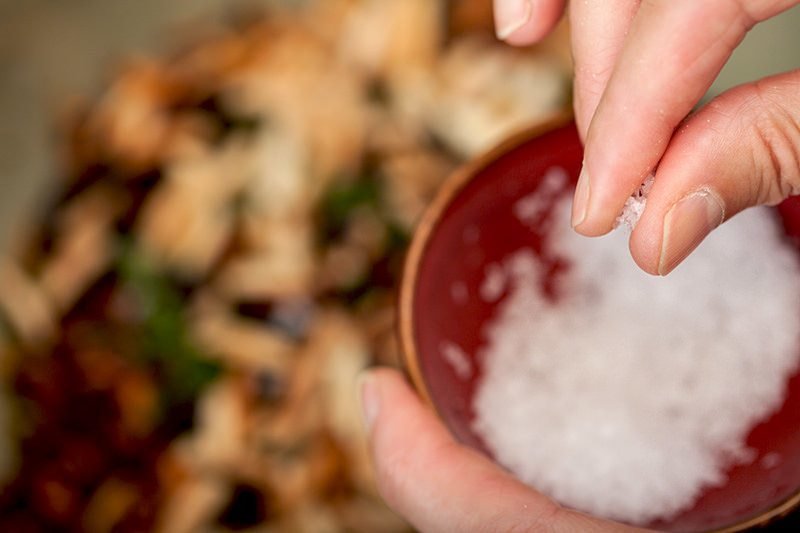 3 Season before cooking. 
You have heard it many times: season, season, season! However, there are two ways to do this: you can season your food before you cook it or season your food as it's cooking. We highly recommend lightly seasoning at both stages so you can achieve maximum flavor.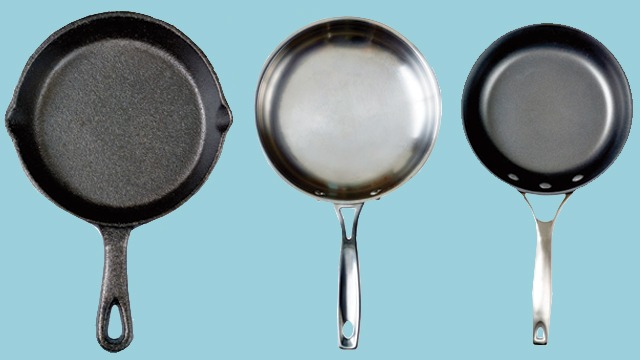 3 Heat up the right pan on the stove. 
You may have a nonstick pan but when it comes to the torta, you can use any pan for these recipes. That's because you don't need to do anything fancy with the ingredients just yet although a nonstick pan will make cooking easier. Even a stainless steel one or a wok will work just as fine for the torta since you will be searing the meat and browning it is better achieved on these types of pans. Place whichever pan you have on the stove and fire up the heat to around medium-high heat. It's time to get down to cooking.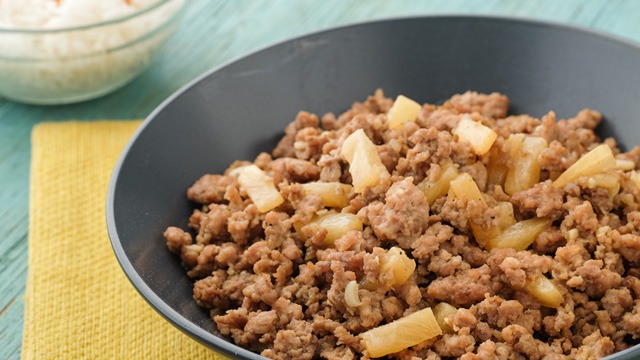 4 Saute the meat first before the other ingredients. 
Now that you have all the ingredients cut up to the right sizes and you have the right kind of pan heating up on the stove, add a little oil and add the meat first. Meat, when seared, will develop delicious flavors! You want that meat to brown. That's what going to make your torta even more tasty. If you're using a stainless steel pan or a wok and it sticks a little, that's okay. It will become unstuck as soon as it's seared perfectly. Use your spatula and nudge it under the meat.
ADVERTISEMENT - CONTINUE READING BELOW
Recommended Videos
Once the meat is cooked through, add the vegetables and stir fry until these are all cooked through and tender.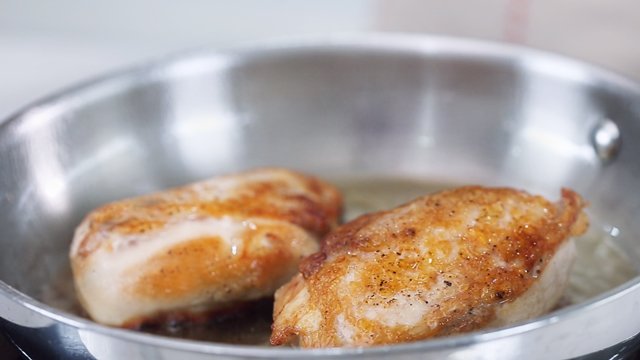 WATCH: How to Pan Sear Perfectly
Posted in:
Cooking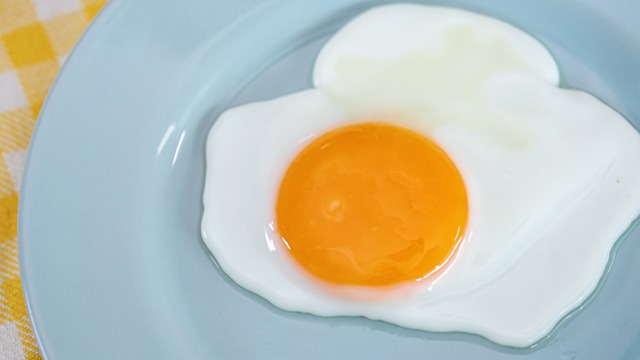 5 Break a cold egg! 
Once you have your torta filling made, take it off the heat and transfer it to a large bowl. You're going to want to wait a few minutes to let the filling cool before adding to the hot filling or do this instead: use a cold egg straight from the refrigerator. 
We say use a cold egg because the cold egg will offset the still piping hot filling. Not only that, it should normalize the overall temperature of the torta mixture. Basically, the cold egg will cool down the hot filling while the hot filling will warm up the cold egg. What you get, once mixed well, is a not-too-hot mixture that's immediately ready to cook into your torta.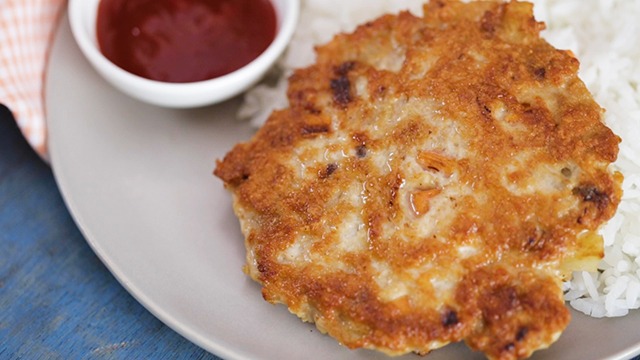 6 Use a scoop. 
Remember that pan you just used earlier to cook the meat and vegetables? Heat it up again because you're ready to cook the torta! You might not need to add more oil but go ahead and add a little bit more to ensure no sticking will occur.
Use a scoop or even an ice cream scoop to portion out the torta mixture into your pan. This way, it's mess-free and you always get perfectly portioned torta every time.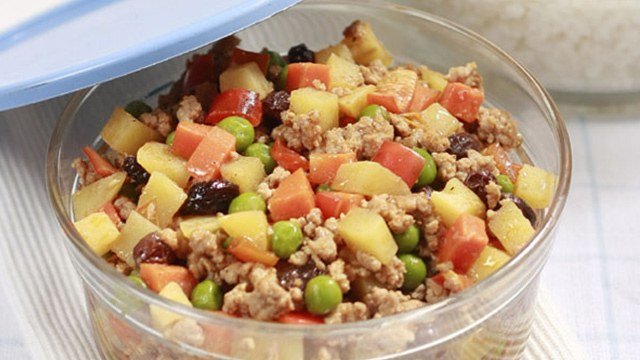 7 Save it for later. 
Are you making this a make-ahead meal? If you are, skip the egg! Instead, pack up the filling and refrigerate it until needed. If you cooked this way in advance, store the filling, packed airtight and already portioned if possible, in the freezer. This way, whenever you're ready to cook the torta, all you have to do is thaw your filling, add the egg, and cook for a fresh, homemade meal you can eat in minutes. 
Have you got your torta recipe chosen? If you do, don't wait. Shop for ingredients already so you can always have a quick torta meal ready to cook when the hunger strikes. 
ALSO TRY: