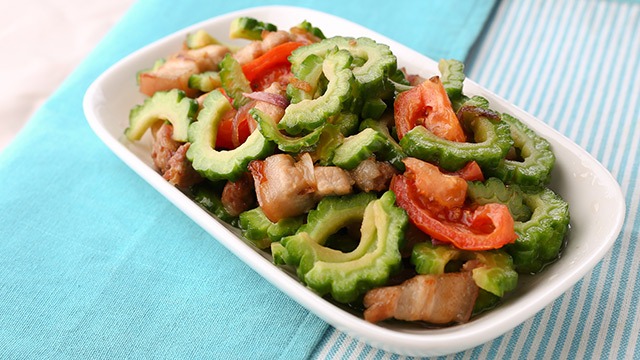 Bitter gourd dishes, or recipes using ampalaya, can be tasty and delicious! 
Our relationship with the ampalaya is a love/hate one. Many may love it because it's got that bitterness to its taste while others don't like that for the same reason. The good news is that this bitterness can be lessened. Here are a few ways you can do that:
• Rub or toss salt into the sliced ampalaya to extract the bitter sap. Rinse then pat dry.  
• Soak the sliced ampalaya in salty water. Drain, squeeze, and then pat dry. 
• Soak in water with vinegar. Drain and pat dry. 
• Cook the ampalaya.   
If you're looking to see if you can become a fan of this healthy but bitter vegetable, here are recipes to try these bitterness-reducing techniques on the ampalaya before giving it a taste: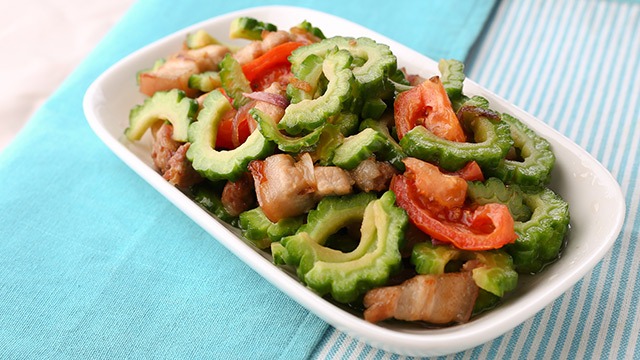 1 Guisadong Ampalaya Recipe (Sauteed Bitter Melon)
Deep frying they say is another way of releasing the bitterness from the ampalaya. The hot oil helps the bitter sap evaporate from the ampalaya so it tastes less bitter. This simple vegetable stir fry with chunks of crispy fried pork liempo is a great way to start off your intro to the bitter gourd.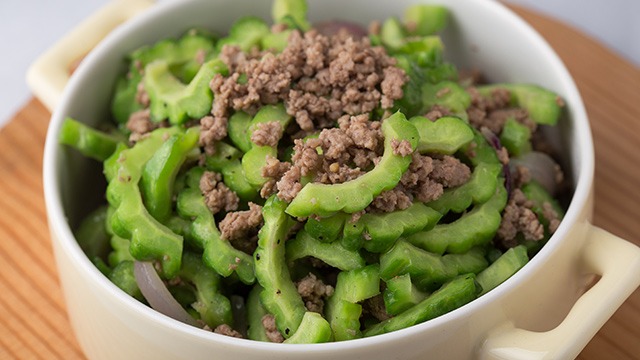 2 Ampalaya con Carne Recipe
The taste of meat is a tasty way of elevating and even masking other flavors in the dish. Let the meatiness of the ground meat help distract you from the ampalaya that's in this recipe.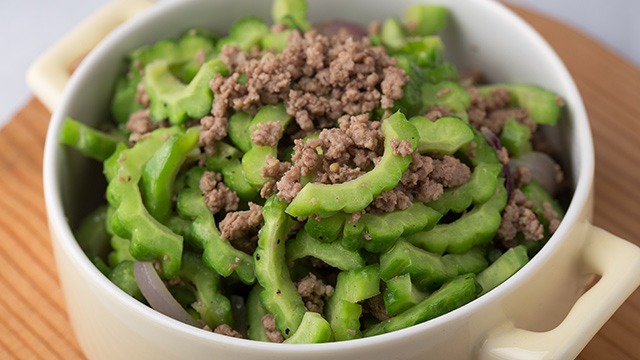 Ampalaya con Carne Recipe
Posted in:
Recipe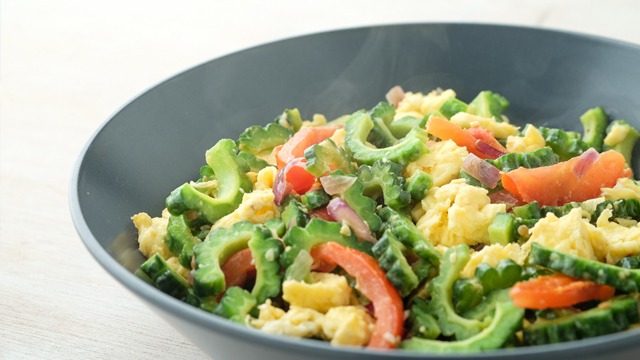 3 Ginisang Ampalaya With Egg Recipe
Here's another simple ampalaya dish sauteed in oil that you can try. This is a fast way of getting rid of some of the bitterness while still giving you a dish that's hearty to eat. This super simple stir fry is made with ampalaya, scrambled eggs, and ginisa trio: onion, garlic, and tomatoes. 
ADVERTISEMENT - CONTINUE READING BELOW
Recommended Videos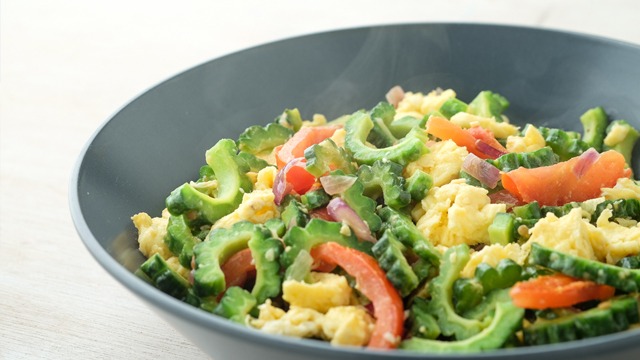 Ginisang Ampalaya With Egg Recipe
Posted in:
Recipe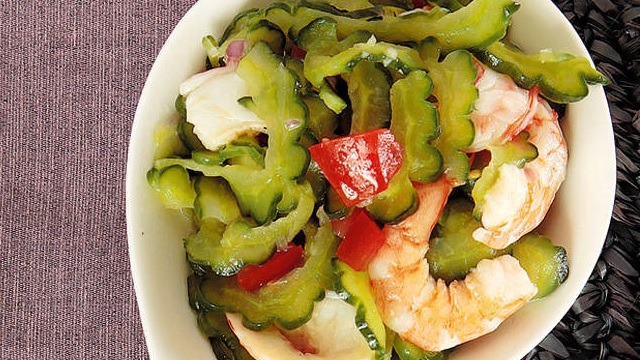 4 Ampalaya and Shrimp Salad
The umami flavor of the shrimp is a great pairing with ampalaya. The sweetness of the shrimp is a delicious flavor contrast to the bitterness of the ampalaya and is even a flavor match to the red bell peppers.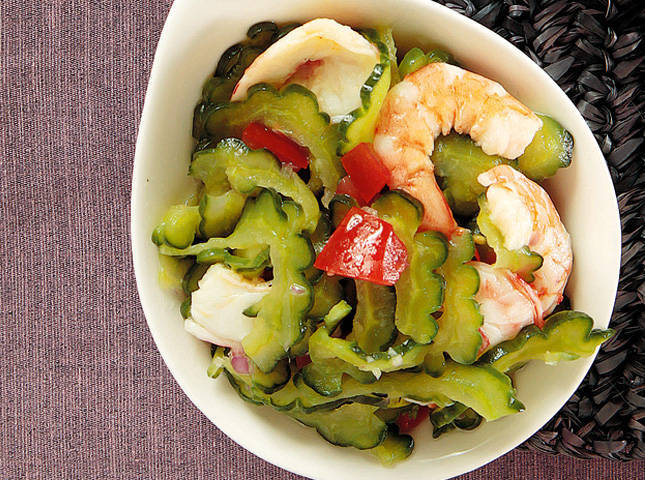 Ampalaya-Shrimp Salad
Posted in:
Recipe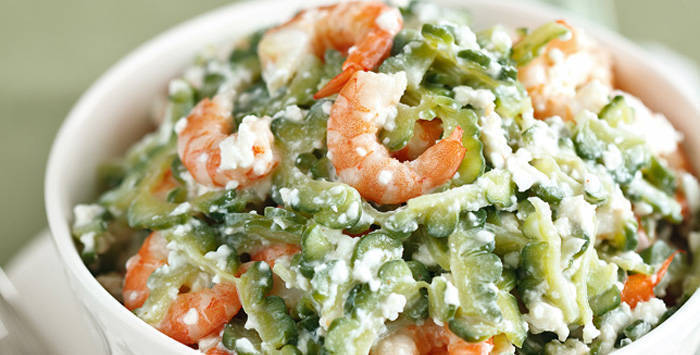 Ampalaya and Shrimp Salad
Posted in:
Recipe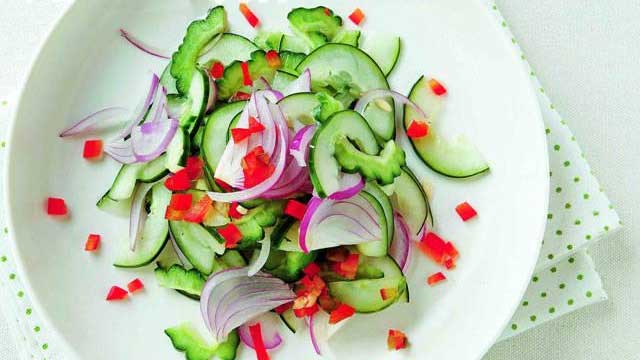 5 Ampalaya and Pipino Salad
Give it a chance and this combo of fresh cucumber and ampalaya may surprise you. The tangy vinegar dressing is a great way of helping tame the bitterness while pairing it with refreshing pipino give your taste buds something else to savor.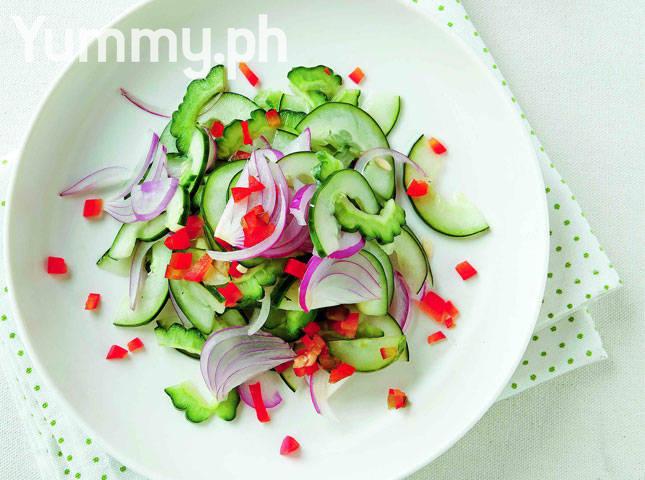 Ampalaya and Pipino Salad
Posted in:
Recipe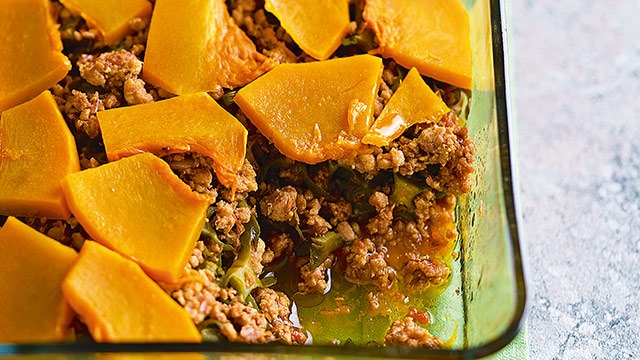 6 Baked Pinakbet Recipe 
Baking the vegetables instead of sauteing the vegetables is a great way of tweaking the recipe for added flavor to dishes. This adds a roasted flavor that will also help amplify the other flavors of the dish while letting you still have the ampalaya, stirred indiscriminately into the main meat mix. You can even grill the vegetables to give the dish a charred flavor that's sure to help mask the ampalaya's bitterness when you eat the dish.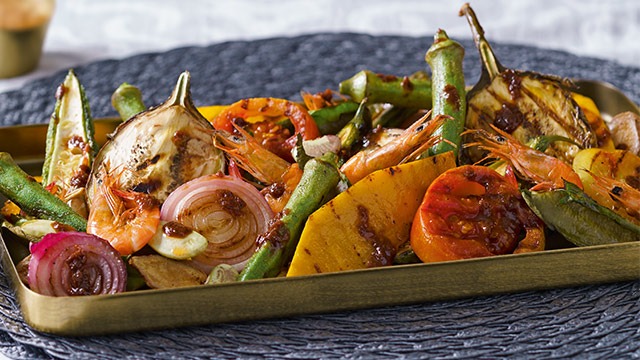 Grilled Pinakbet Recipe
Posted in:
Recipe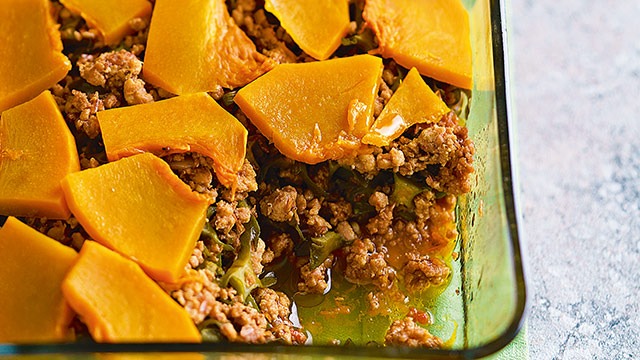 Baked Pinakbet Recipe
Posted in:
Recipe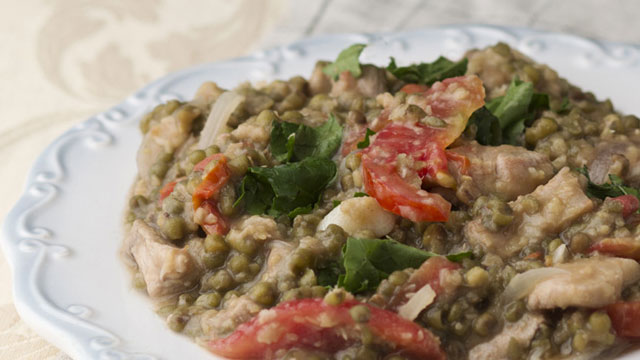 7 Guisadong Monggo Recipes
Monggo doesn't normally have ampalaya in it, but you can certainly add it in for a burst of another flavor that's muted amongst the briny bagoong and the creamy monggo. However, another way of enjoying the ampalaya is by using the leaves or the ampalaya tops. The leaves are also nutritious just like the vegetable is, and adding them to the dish is a great way to lessen food waste if you have a garden.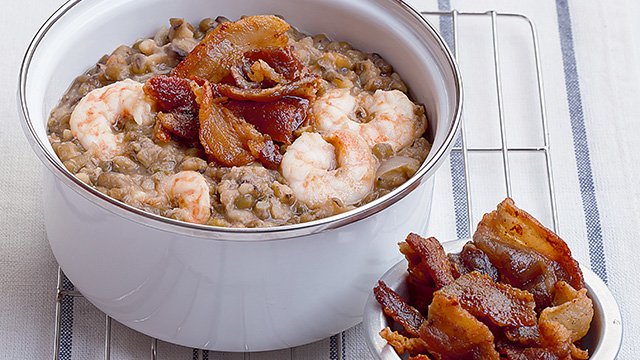 Guisadong Monggo with Crispy Fried Liempo
Posted in:
Recipe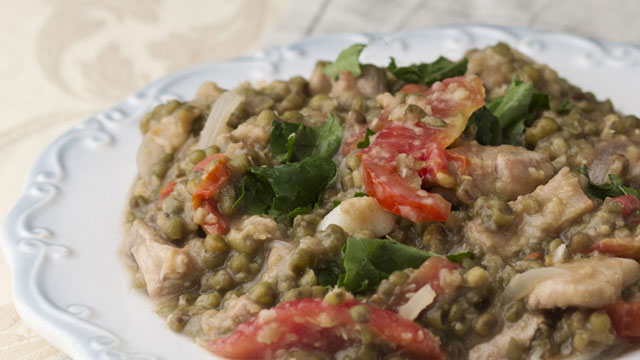 Ginisang Monggo
Posted in:
Recipe
Give ampalaya a chance! It can become one of those vegetables that you actually like if you know to prepare it and cook it right. 
***
Thinking about what to cook next? Join our Facebook group, Yummy Pinoy Cooking Club, to get more recipe ideas, share your own dishes, and find out what the rest of the community are making and eating!
Got your own version of the classic dishes? Pa-share naman! Get your recipe published on Yummy.ph by submitting your recipe here.