Homemade treats are always extra special: they are made with a little extra love and soul. Try this easy homemade Spanish-style sardines recipe and bottle it up! You can give them away to your loved ones on special occasions, stock up your pantry for quick and tasty breakfasts, or use the recipe to make a small home-based food business. Remember to always sterilize your bottles before storing your cooked fish!
Homemade Spanish-Style Sardines Recipe
Makes 10 servings
1 cup salt
9 cups water
1 kilo small fish (milkfish, tunsoy, or tawilis), cleaned scaled, and with heads and tails cut off
1 carrot, sliced into rounds
1 (135-gram) bottle sliced pickles or pickle chips
2 bay leaves
salt, to season
½ cup olive oil or corn oil, add more if needed
1 (200-gram) pack tomato sauce
3 tablespoons soy sauce
Bird's eye chilli (siling labuyo), optional
1 tablespoon black peppercorns
1 Combine salt and water. Soak cleaned fish for 10 to 15 minutes and drain.
2 Arrange fish in a pressure cooker. Add the rest of the ingredients.
3 The amount of liquid should be enough to cover the ingredients. Add more oil if necessary. Cook for 45 minutes to 1 hour or until fish is tender.
4 Store submerged in oil in sterilized bottles until ready to eat.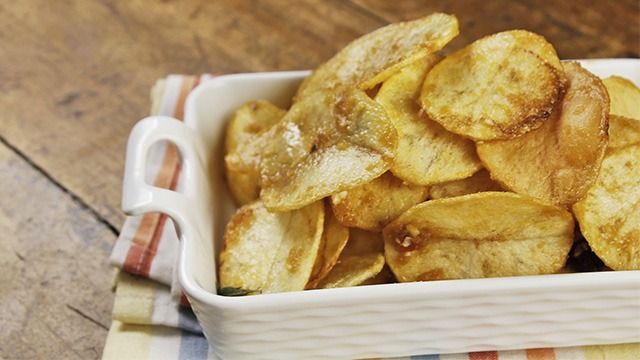 WATCH: How to Make Salted Egg Chips
Posted in:
Cooking