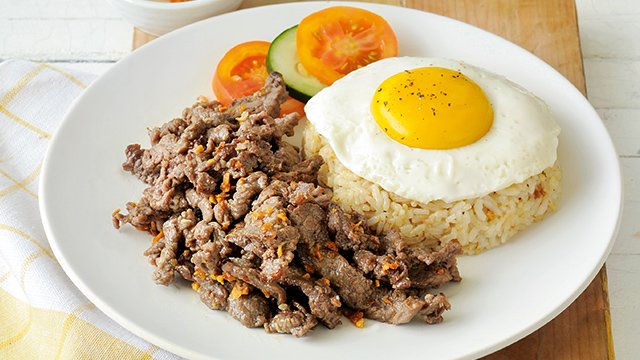 We know how hard it is to get up in the morning. Even more so, it can be hard to get up early and make breakfast, too. Sometimes it's just too much work and effort to do so much in the morning! 
There's no reason why you can't have breakfast at any other time of the day! That's also the reason why we think having a breakfast meal for dinner isn't just a genius idea, it's also a practical one. After all, most breakfast meals are easy to cook, easy to prep, and best of all, just as filling and satisfying as any other meal. Plus, you get to enjoy and relish your favorite breakfast foods without having to rush off to work. 
Are you ready to have breakfast for dinner? Here are our top recipe picks on what breakfast you should have to end your day on a delicious and hearty note: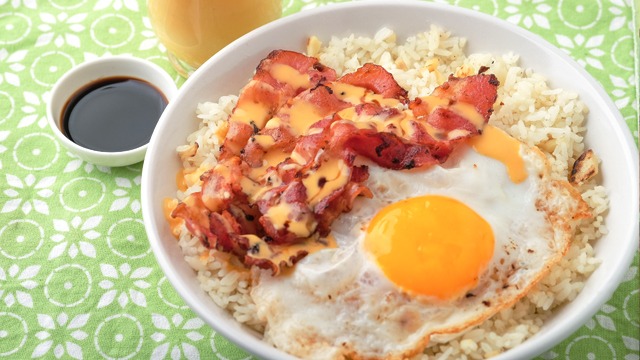 1 Bacsilog Recipe 
You can't deny that bacon and eggs are a classic breakfast meal combo. What makes it a fantastic dinner is that it's got all you need to be fulfilled! Plus, it's really, really delicious, especially with big squirts of that spiced cheese sauce. If you don't have bacon, try out any of the silog combos that can easily be just as satisfying as this version.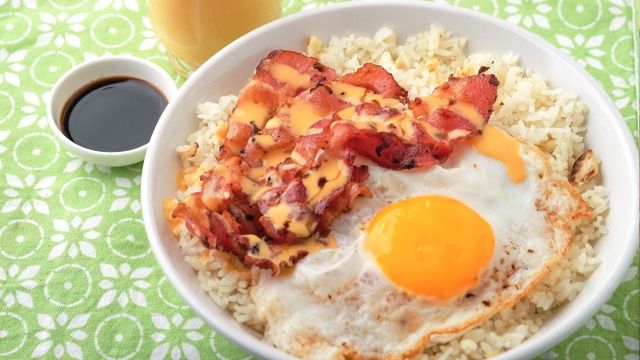 Bacsilog With Cheese Sauce Recipe
Posted in:
Recipe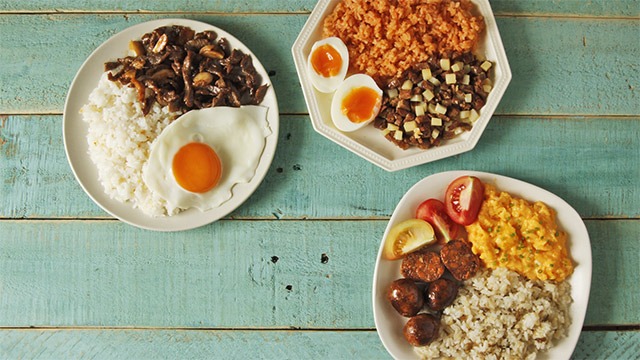 WATCH: Silog Combos You Need to Try
Posted in:
Cooking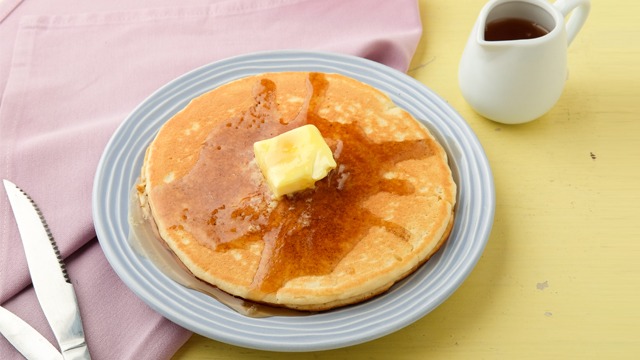 2 Pancake for One Recipe  
Not everyone loves pancakes so for those times when there is only room for one pancake on the table, this is the recipe that you need in your pancake-loving life. The best part is you don't ever have to share your pancake nor do you have more than you need or want to eat again.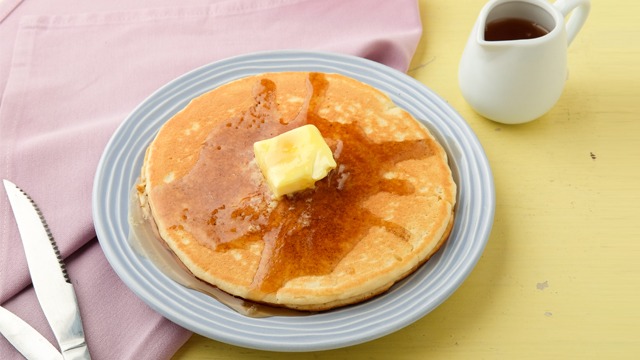 Fluffy Pancake for One Recipe
Posted in:
Recipe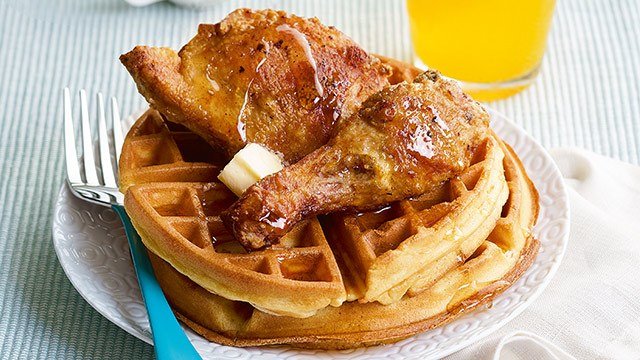 3 Chicken and Waffles Recipe 
When you just can't decide whether you want dinner or breakfast, this recipe combines two dishes that cater to both dinner and breakfast: savory and crunchy fried chicken with layers of crisp yet soft and sweet waffles. Pour on the pancake syrup on both the waffles and the fried chicken, and this breakfast meal may soon be your favorite dinner, too. 
ADVERTISEMENT - CONTINUE READING BELOW
Recommended Videos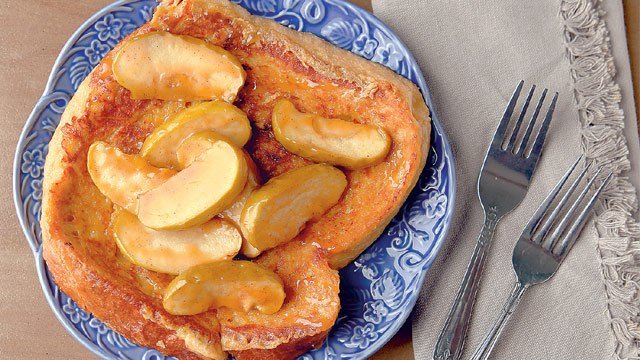 4 French Toast Recipe with Roasted Cinnamon Apples 
You know you're going to have a great breakfast meal when it's got bread, fruit, and a sweet sauce to go with it. Take a few minutes to make the delicious apples! In fact, while the easy-to-make French toast is browning, you can be stewing the apples so as soon as the batch of toasts is done, so too are the apples. It's like having apple pie for breakfast!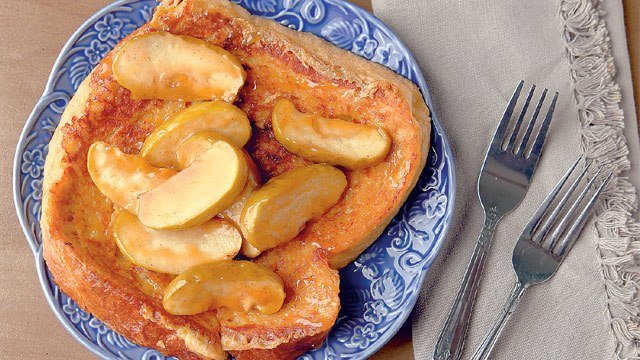 French Toast with Roasted Cinnamon Apples
Posted in:
Recipe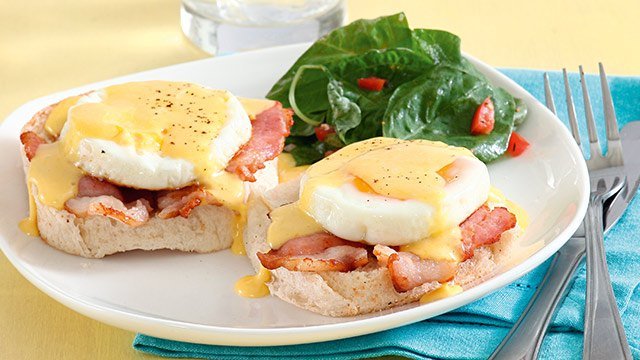 5 Easy Eggs Benedict with Pandesal Recipe 
Many of us become intimidated by the Eggs Benedict. We usually don't bother making it because of all the time and effort you need to exert just to make it! Dinner is just the time to take the time to make this special breakfast. In fact, it may not seem all that special when you make it and realize, it really is easy to make.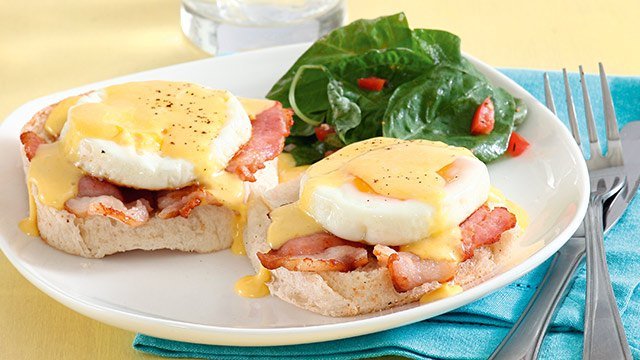 Easy Eggs Benedict with Pandesal Recipe
Posted in:
Recipe
Are you inspired yet to make breakfast into your dinner? There are many ways, after all, to make it as hearty and delicious as it can get but the trick here is to always keep an open mind as to what you're making so you're never out of ideas when you meal plan. 
Need more ideas for your meal planning? Try these: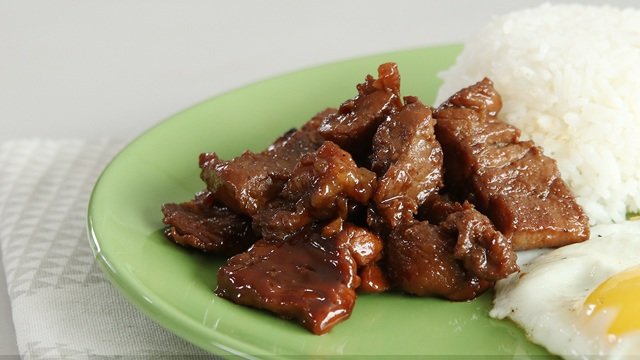 Try Out This Kapampangan Mom's Meal Plan!
Posted in:
Cooking