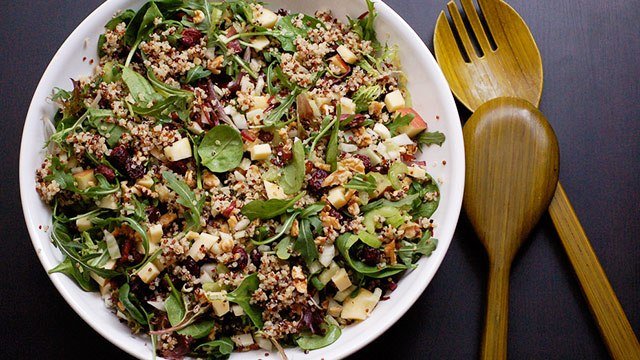 Buddha bowls, as the name suggests, are veggie and protein-packed meals that are meant to nourish both our bodies and our souls. The formula is simple: raw or cooked vegetables, grains, protein, healthy fats, and lots of greens.
Buddha bowls take after the Eastern (more popular in Japan and China) trend of macrobiotic meals, where high-fiber grains are paired with nutrient-rich greens that balance out into all-around good-for-you meals.
Here's an easy guide to making your own Buddha bowl:
1 Find a wide-rimmed bowl and make a base of greens: kale, arugula, spinach, lettuce, or a mix of all.
2 Pile on a judicious amount of grains. Quinoa is light and ideal, but couscous and brown rice are great for Buddha bowls, too. You can also opt for soba noodles.
3 You will need some protein to power through the day, like tofu, chickpeas, beans, eggs, chicken, fish, or turkey. Sprinkle a handful or two of nuts like almonds and walnuts!
4 Dress it up! Add some more veggies like julienned cucumbers, sliced cherry tomatoes, shredded carrots and radishes, and then add a splash of your favorite dressing or seasonings: lemon juice, extra virgin olive oil, vinaigrette, black pepper, and sea salt.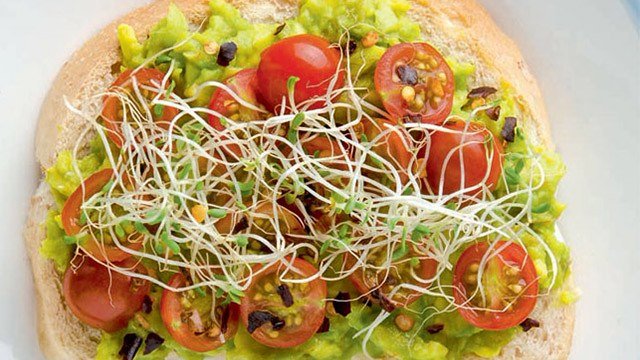 Make the Ultimate Avocado Toast
Posted in:
Cooking
ADVERTISEMENT - CONTINUE READING BELOW
Recommended Videos