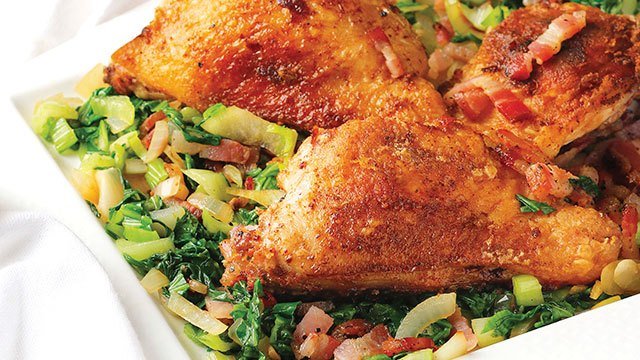 Chicken thighs are arguably the best-tasting part of the chicken. When ordering out, most people will tend to ask for this part for good reason. The bone to meat ratio encourages flavorful meat that cooks tenderly. Go ahead and stock up on this easy-to-cook, delicious part of chicken for your whole week. Have it either as a terrific way to cap off the night as dinner, or something to look forward on a busy day as baon.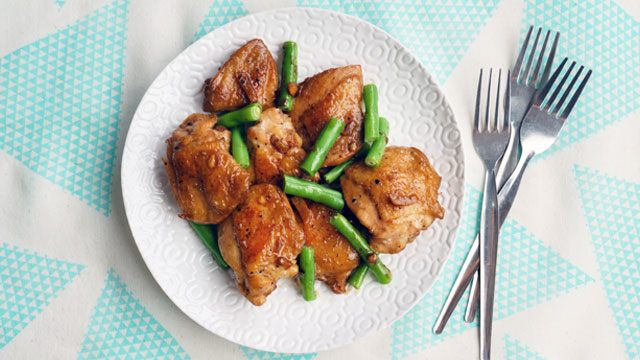 1 Chicken and Green Beans Recipe
Don't be alarmed by the exotic condiments in this recipe because you can easily use substitutes. Use Apple Cider Vinegar instead of rice wine vinegar for the same delicate flavor. For Kecap Manis, or sweetened soy sauce, you can easily make it at home. All you need is equal amounts of brown sugar and soy sauce dissolved over heat.
Cost per serving: P32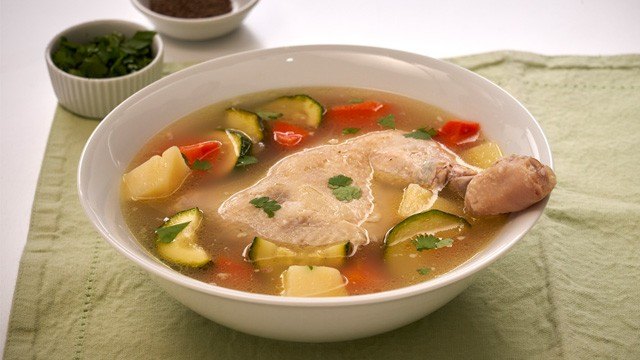 2 Chicken Caldo Recipe
This clear soup's got just the right spices to make your veggies and your rich, delicious chicken broth really shine. Perfect for this cold, rainy weather—this warm bowl of soup is your best bet for a soothing dinner.
Cost per serving: P85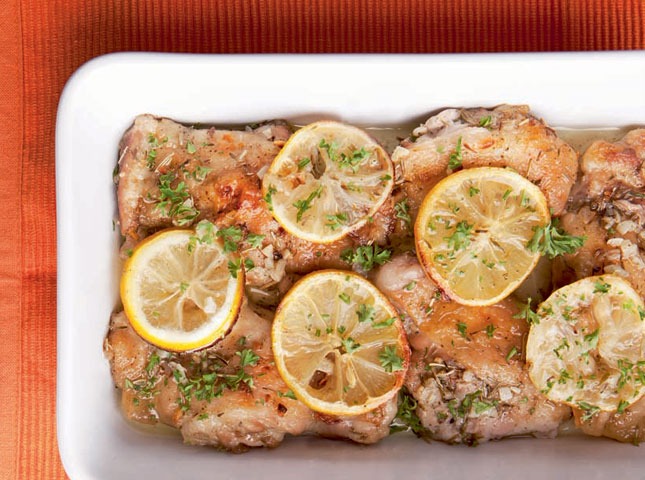 3 Baked Chicken Thighs with Lemon and Garlic
Having a good collection of herbs in your pantry can really go a long way in making affordable but incredibly delicious food. Thyme, rosemary and sage work give it warmth, pepper and garlic give it spice, and lemon gives it freshness, zestiness and a tender bite.
Cost per serving: P73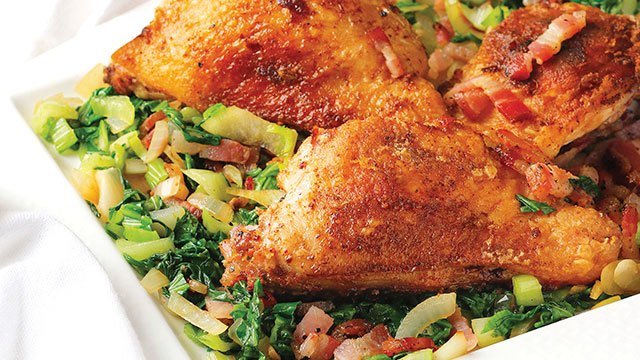 ADVERTISEMENT - CONTINUE READING BELOW
Recommended Videos
4 Pan-fried Chicken Thighs with Pechay Recipe
Can you believe how affordable this crispy chicken is? Make this easy, delicious dish is the perfect dinner for a weekday night in just 30 minutes! With a little spice and some bacon to kick it up a notch, the whole family will surely enjoy this.
Cost per serving: P42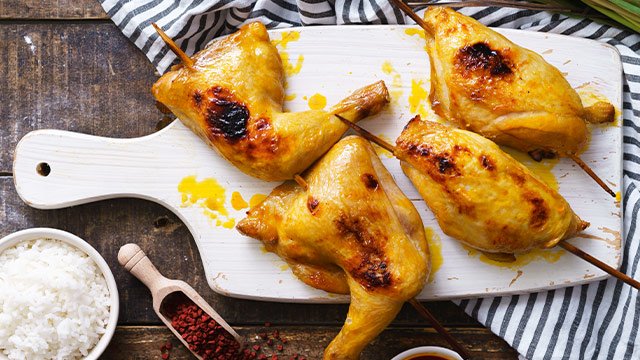 5 Chicken Inasal Recipe
This distinct, classic Bacolod chicken recipe never, ever fails to satisfy. For something guaranteed to make your whole family smile, can you believe that even your wallet will smile at you with this affordable dish? We suggest using chicken thighs for this recipe because that's the best part of chicken inasal and everyone deserves the perfect bite.
Cost per serving: P35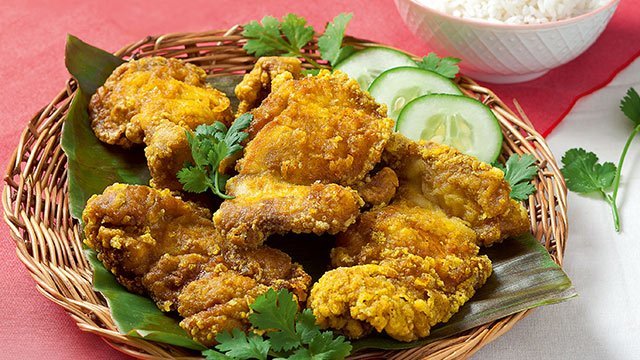 6 Ayam Goreng (Fried Turmeric Chicken Thighs) With Coconut Rice Recipe
Ayam Goreng is a classic both in Indonesia and Malaysia for good reason. It's basically your favorite fried chicken infused with delicious herbs and spices. The main spice, turmeric, doesn't just brighten up your dish and give it great flavor, it's also incredibly healthy! Turmeric is known to be a strong antioxidant and anti-inflammatory. Bring the cost down to P80 with this easy substitute: replace potato starch with cornstarch.
Cost per serving: P 101
Who doesn't love chicken? Specifically, who doesn't love chicken thighs the best? This chicken part certainly deserves that precious space in your freezer. It'll keep you and your family fed, satisfied and happy each time. So get inspired with these recipes and nail them down to your meal plan.
ALSO READ: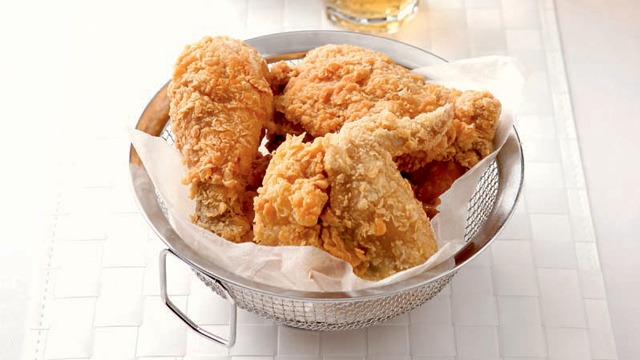 Southern-Style Fried Chicken
Posted in:
Recipe