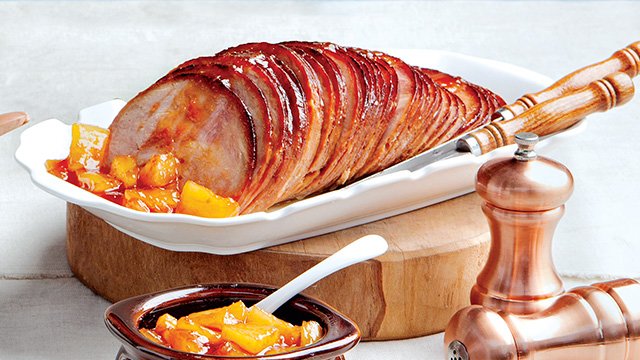 There's a perfect Noche Buena for everyone, no matter what you're craving or how much your budget. We've put together three delicious options for you to choose from and each has our tried and tested recipes, plus a detailed grocery list you can print out (the dishes are good for 4 people).
With this plan in hand, you can set aside your budget as early as now for a Christmas night to remember. Bookmark this page before you forget!
1 All-Filipino Noche Buena for Less Than P2,500
This isn't just a selection of Filipino dishes—these are the dishes you can't eat every day but wind up thinking about throughout the next year. You don't need a fortune for something unforgettably tasty.
Squid Ink Pancit Bihon Recipe
You can have normal pancit any time of the year, but this pancit recipe, rich with delicious squid ink, pushes it to the top.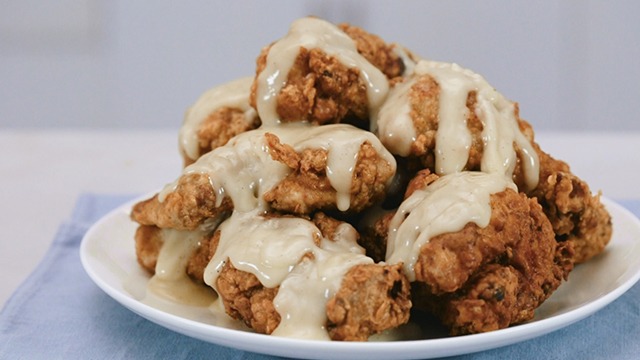 Pinoy-Style Butter Chicken Recipe
This no-fail fried chicken recipe is sure to be a hit. Who doesn't love good fried chicken?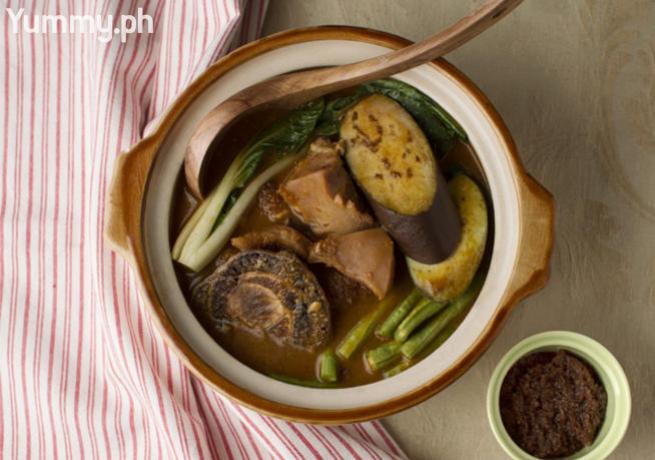 Filipino Kare-Kare Recipe
Kare-Kare is one of those difficult, effort-laden dishes that, when done well, is well worth the effort.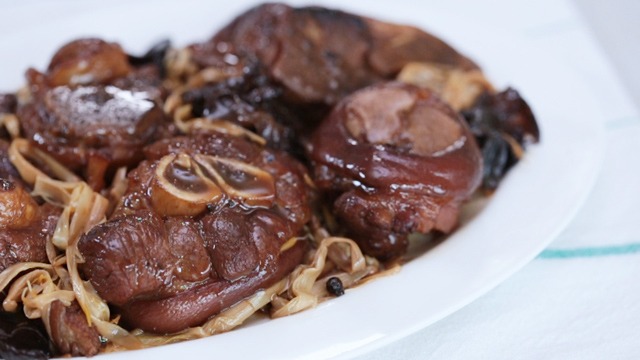 Humba
You'll love this sweet and savory dish: not only does it taste great, but it's good for your wallet, too. Did you know that pork knuckles are ridiculously affordable?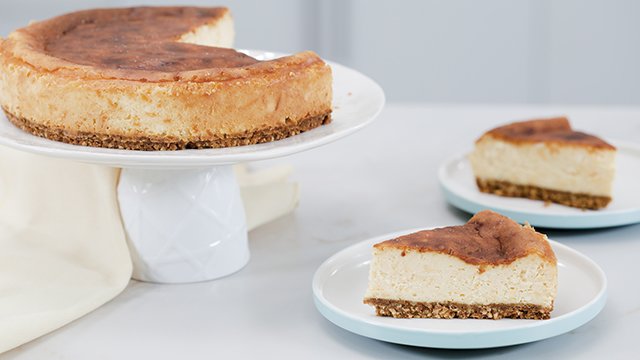 Queso De Bola Cheesecake Recipe
Cap off the night with a classic dessert with a Filipino twist. Use part of your staple Queso de Bola stash to make this unique, scrumptious cheesecake for dessert.
All-Filipino Noche Buena Grocery List for P2,447+
White onion (250 g), P22.50
Garlic (250 g), P26.25
Red onion (250 g), P36
Carrots (250 g), P33
Celery (250 g), P60
Cabbage (500 g), P72
Green onion (35 g), P19.35
Calamansi (250 g), P30
Chili/Siling Labuyo (250 g), P176.50
Eggplants (250 g), P36
Pechay (500 g), P48
Squid (250 g), P109.50
Tripe (250 g), P47.50
Beef shanks (500 g), P163.50
Pork knuckles (1000 g), P92
Bihon (500 g), P33
Garlic powder (30 g), P20.15
Onion powder (30 g), P22
Oregano (10 g), P18
Annatto Seeds (40 g), P28.75
Peppercorns (50 g), P37
Wood-ear mushrooms (20 g), P19.80
Banana blossoms (40 g), P21.50
Bagoong (250 g), P71
Peanuts (250 g), P64.75
Broth cubes (2 pcs), P13.65
Large eggs (6 pcs), P54.50
Butter (2 225-g bars), P195
Fresh milk (250 ml), P20.75
Cream cheese (3 227-g blocks), P372.75
Queso de bola (350 g), P215
All-purpose flour (500 g), P41.75
Baking powder (50 g), P12.25
Crushed graham crackers (200 g), P35.50
Cashews (120 g), P134.50
Rice flour (500 g), P42.50
2 Classic Noche Buena for Less Than P3,000
If you're looking for a traditional Noche Buena feast that has all the Christmas staples, then this meal plan is just for you! Go classic with ham, queso de bola, and other homey classics but made even tastier.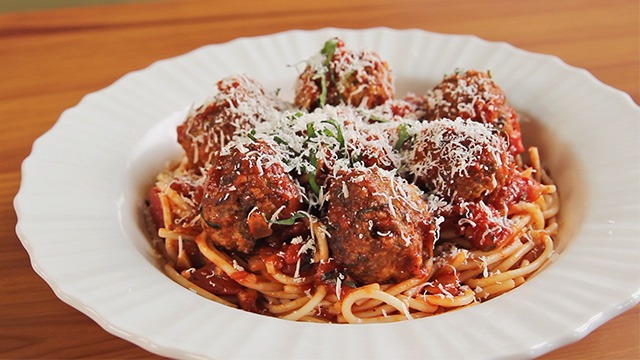 Meatball Spaghetti
Every Noche Buena spread deserves a platter of pasta, right? Go classic with the spaghetti and meatball combo this year with this pasta recipe. Use Christmas staple Queso de Bola instead of Parmesan for a simple Pinoy twist on this Italian classic.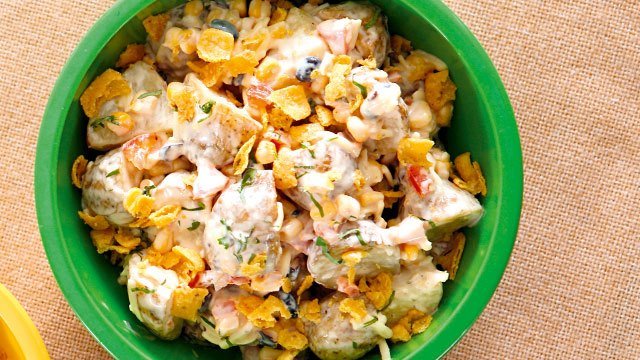 Potato Salad with Nachos Recipe
The popular potato salad side dish is given a crunchy twist with crushed nachos. It makes a world of difference in both taste and texture.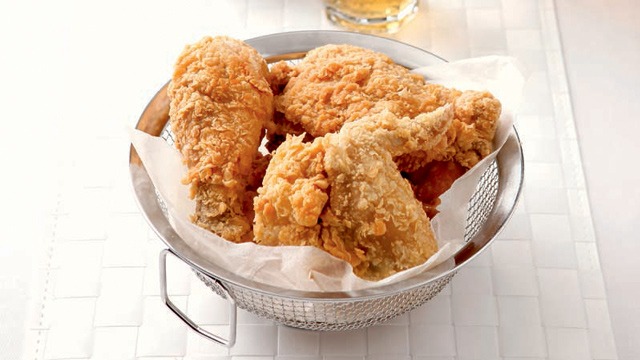 Southern-Style Fried Chicken
Fried chicken is so good that we can eat all year and still love it by Christmas. Fried chicken is love.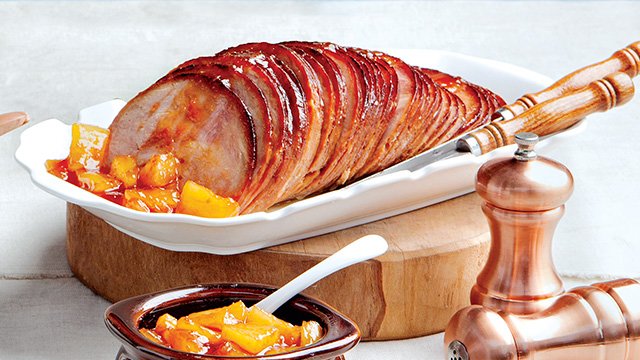 Sweet Ham with Pineapple Sauce Recipe
Treat your holiday ham with the sweet loving it deserves with a classic sauce made with pineapples. What Noche Buena spread can be without it?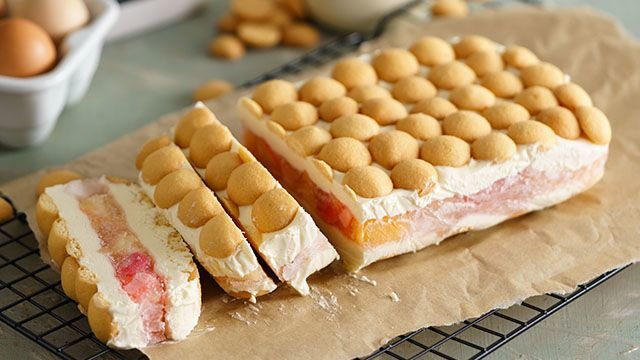 Fruit Salad Refrigerator Cake Recipe
You can make this easy and delicious cake in advance to give you some me-time for a more stress-free holiday!
Classic Noche Buena Grocery List Worth P2,892+
Fresh milk (250 ml), P20.75
Spaghetti noodles (450 g), P31.50
Olive oil (450 g), P266.40
Crushed tomatoes (400 g), P41
Oregano (10 g), P18
Ground pork (250 g), P49.75
Ground beef (250 g), P73.75
Queso de bola (350 g), P215
Parsley (40 g), P18
Cloves (27 g), P93
Yogurt (250 g), P66
Fried chicken seasoning (25 g), P47.05
Fried chicken parts (500 g), P75
Apricot jam (340 g), P199.95
Pear-shaped ham (800 g), P205
Pasensya or Eggnog cookies (130 g), P24.50
Gulaman powder (90 g), P53.55
Fruit cocktail (822 g), P69.75
Maraschino cherries (280 g), P118.50
Nata de coco (340 g), P43.75
Kaong (340 g), P62.75
Cream cheese (227 g), P124.25
Garlic (400 g), P42
Large eggs (6), P 54.50
Icing Sugar (250 g), P35
Breadcrumbs (500 g), p79
White onion (250 g), P22.50
Basil (40 g), P16
Butter (100 g), P43
All-purpose flour (500 g), P41.75
All-purpose cream (250 g), P55
Vanilla flavor (30 g), P43.25
Potatoes (750 g), P135
Cheese spread (220 g), P80.25
Mayonnaise (80 g), P28.80
Salsa (453 g), P160.50
Sweet corn (425 g), P12.75
Black beans (100 g), P56
Corn chips (150 g), P56
Cilantro (20 g), P13.50
3 Grand Noche Buena Spread for Less than P4,000
When else can we have enough motivation and time to make these supremely delicious dishes? Make best of the Christmas season by using it as an excuse to cook your very favorites, even if it will cost you a little more than you would normally spend.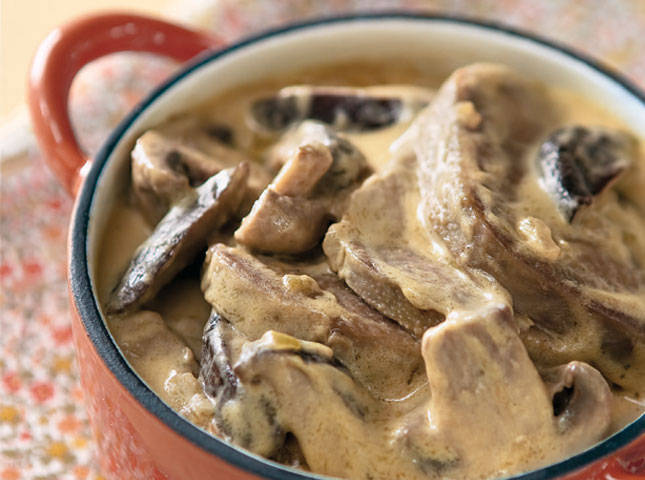 Lengua with Three-Mushroom Sauce Recipe
The tender lengua's umami is given life by a variety of mushrooms. It's a classic dish that's deceptively intimidating.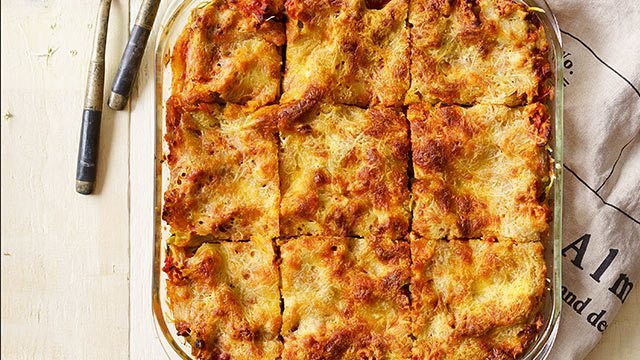 Chicken Bolognese Lasagna Recipe
It's got two of your Christmas spread's requirements: chicken and pasta! Everybody's going to dig into this dish.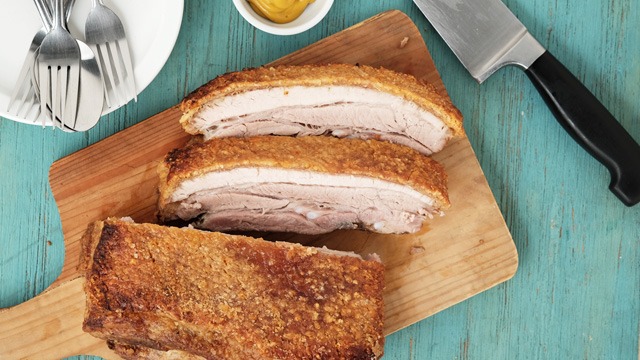 Lechon Macau Recipe
Yes, you can have perfect, flavorful lechon Macau that's doable at home. It's perfect to cook this Christmas to serve to family and friends without needing to go out.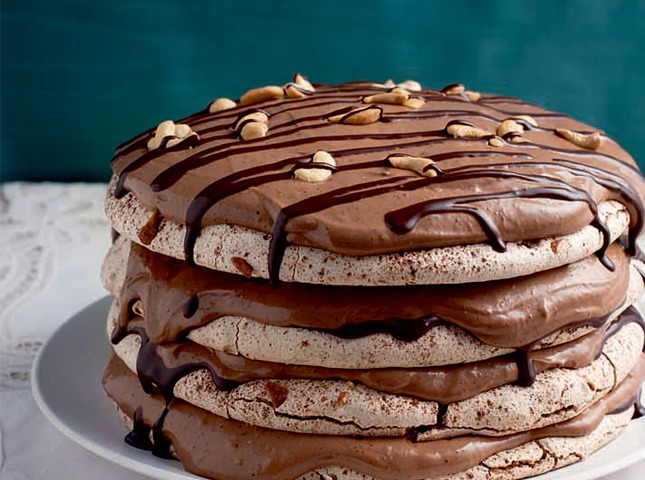 Chocolate Tablea Torte
Tablea is a must at every Pinoy Christmas, so we can't pass up the chance to have it this season! Why not have it in a delicious, fun way as part of this dessert?
3 Grand Noche Buena Grocery List Worth P3,645+
Ox tongue (500 g), P249.50
Butter (225 g), P97.50
White onion (250 g), P22.50
Garlic (250 g), P26.25
Shiitake (284 g), P38.75
Button mushrooms (198 g), P36
White button mushrooms (125 g), P110
Oyster mushrooms (50 g), P42
All-purpose cream (500g), P110
Broth cubes (2 pcs), P13.65
Liquid seasoning (130 ml), P43
Sage (10 g), P54.75
Brandy (350 ml), P46.50
Olive oil (250 g), P148
Zucchini (150 g), P27
Chicken breast (500 g), P84.50
Tomato pesto (130 g), P300
Diced tomatoes (800 g), P91
Basil (20 g), P8
Lasagna noodles (500 g), P127
Mozzarella cheese (490 g), P400
Pork belly (1000 g), P329
Ginger (100 g), P16.40
Five spice powder (20 g), P8.80
Large eggs (12), P86
Brown sugar (1000 g), P58
Dutch-pressed cocoa powder (250 g), P106.50
Cashews (360 g), P403.50
Tablea (150 g), P105
Corn syrup (355 g), P80.95
Whipping cream (1000 ml), P374
Are you ready for Christmas? We are! You will be, too! All you've got to do is pick one of these, and you're all set to have a memorable and delicious Noche Buena.
*Note that we've excluded staples such as patis, vinegar, soy sauce, white sugar, salt, pepper, and oil from the grocery lists.
**We substituted Parmesan for Queso de Bola to save you money and give your dishes an extra festive flair.
ALSO READ: