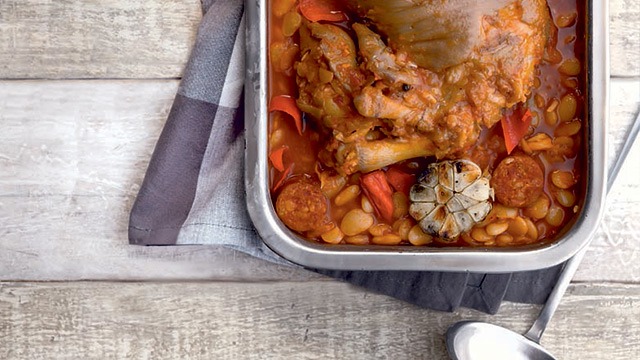 There is nothing wrong with buying budget cuts at the butcher or the grocery. We all know that budgets can take a hit when times are strained or when an unexpected expense needs to be paid. When this happens, just know that there is no reason at all to remove pork from your grocery shopping list or even your diet because there are cuts that won't make as big a dent in your wallet as you think.
In fact, take this opportunity to grab inexpensive pork cuts from your butcher and use it to make some of the most delicious pork recipes you can make! 
One of the best budget cuts you can take advantage of is the pork pata. If you didn't know it, the pata ng baboy is an inexpensive pork cut that can deliver flavor, crunch, and succulent meat all in one cut. If you are still unsure about using the pata for dishes other than the obvious, here are recipes to satisfy your meat cravings, no matter what they are.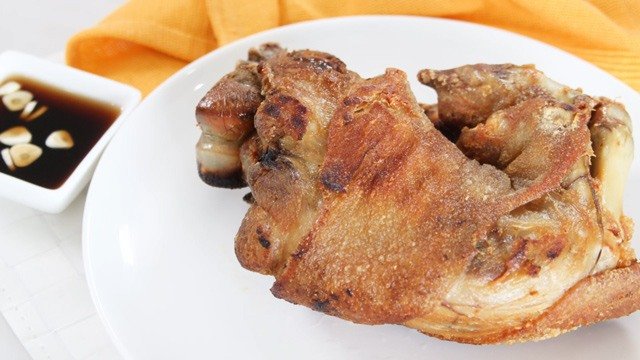 1 Crispy Pork Pata Recipes 
When it comes to the pork pata, the first recipe that we're sure will automatically come to mind will be the crispy pata. If you have never made a crispy pata before, you should make it a challenge which you will easily accomplish. Believe it because it's really just a matter of knowing how to tenderize a hunk of pork and then frying it. 
While you can boil the whole pork pata and tenderize it in the traditional manner, we suggest you invest in a pressure cooker. It's one of the best kitchen gadgets you can invest in. You will significantly cut cooking time while the pressure extracts some of the gelatin from the pork to create an intensely flavorful and rich broth you can use for other pork dishes, too. 
Once you get the hang of using a pressure cooker to tenderize your crispy pata, you can reuse that same pot for heating up the oil so you can safely and evenly heat enough oil for deep frying the pork. The heavy bottom of the pressure cooker works perfectly as a fryer, too. 
Crispy pata is just the tip of the many version of the crispy pata you can make! Try the basic crispy pata recipe or any of the other recipes, too.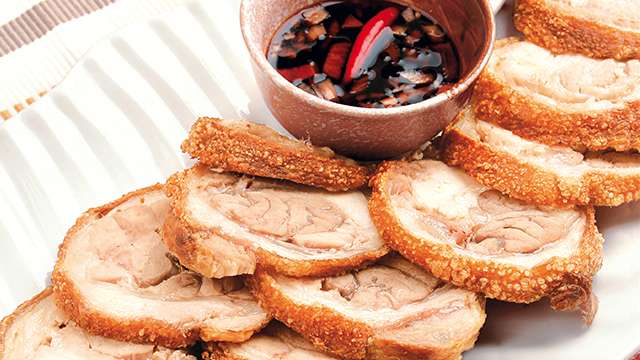 Boneless Crispy Pata Recipe
Posted in:
Recipe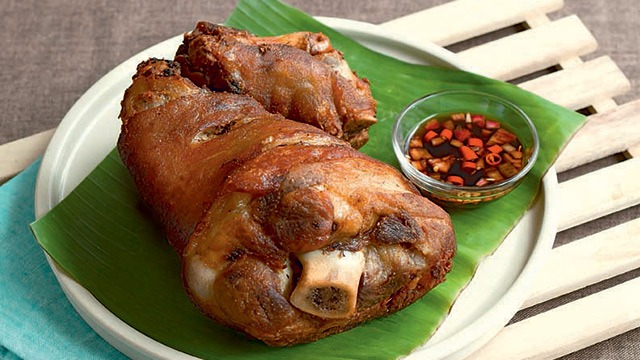 Crispy Pata
Posted in:
Recipe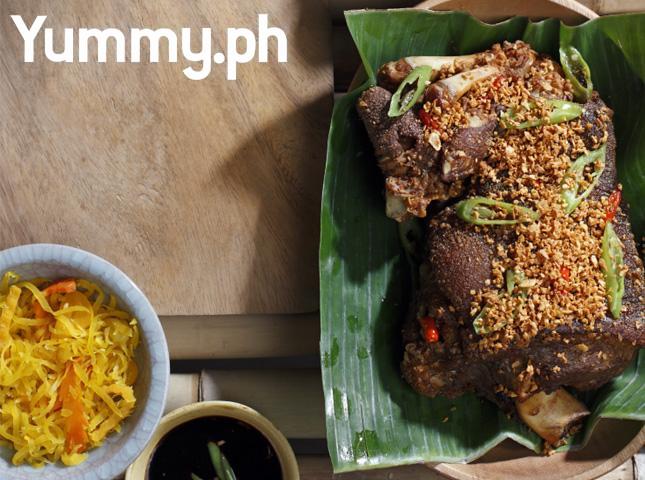 Spicy Crispy Pata Recipe
Posted in:
Recipe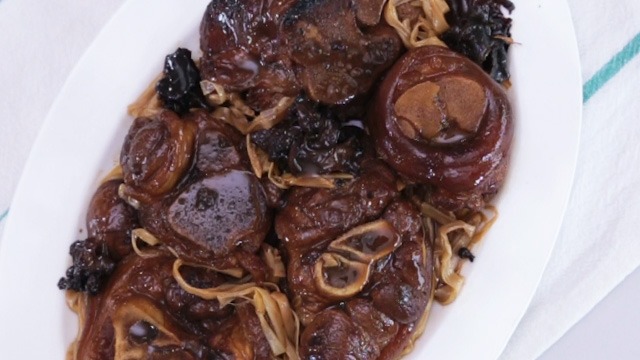 2 Humba Recipe 
The pata isn't the cut of pork you first think of when making adobo. However, it is the first pork cut people from Davao think of when they make their version of the adobo: the humba. The pork humba recipe is a sweet style-adobo recipe that has more in common with the Chinese pata tim recipe than the adobo.
ADVERTISEMENT - CONTINUE READING BELOW
Recommended Videos
However, you have to remember that there are many recipes of the adobo, and this is just one version. Those who have a sweet tooth will appreciate that this sweet-savory recipe still satisfies their craving for an adobo with an afforable price tag. 
The pork pata hamonado recipe is just another recipe version that marries sweet and savory tastes into one dish as well. With the addition of star anise and the use of pineapple juice, this is a fantastic way to veer away from the usual crispy pata recipes that you might get tired of making with the pata.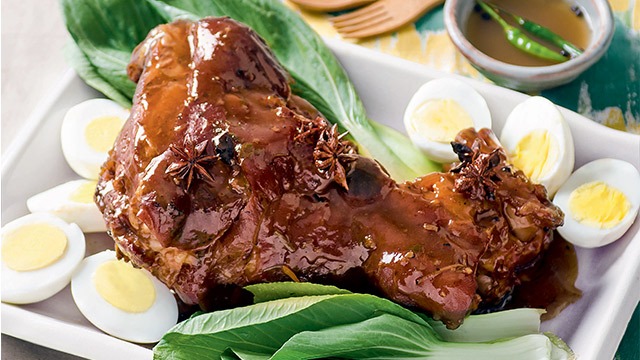 Davao Humba Recipe
Posted in:
Recipe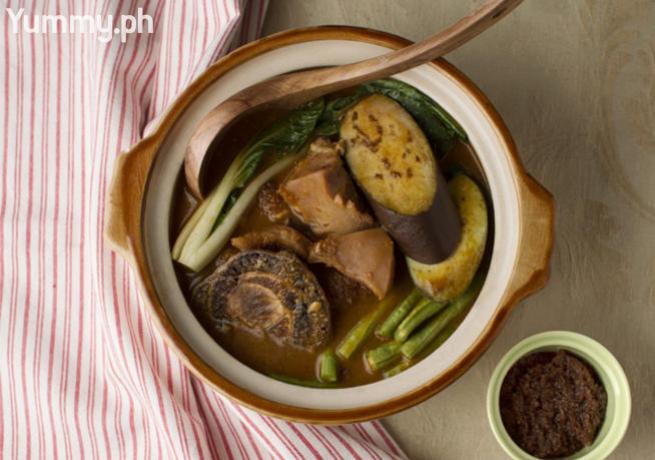 3 Filipino Kare-Kare Recipe
The traditional Filipino kare-kare recipe may not have pata slices in the meat mix but it's a great idea to add it in. The combination of gelatinized pork skin and the tender pork meat in between the knuckles helps the flavors deviate from the bland peanut sauce, the chewy tuwalya or tripe, and the tender crunch of the vegetables.  
Make your kare-kare recipe even more delicious with a handful of hand-crushed peanuts to give it texture and even more flavor with every bite.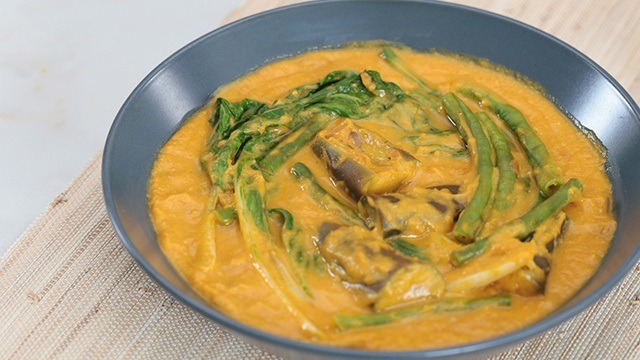 WATCH: How To Make Vegetable Kare-Kare
Posted in:
Cooking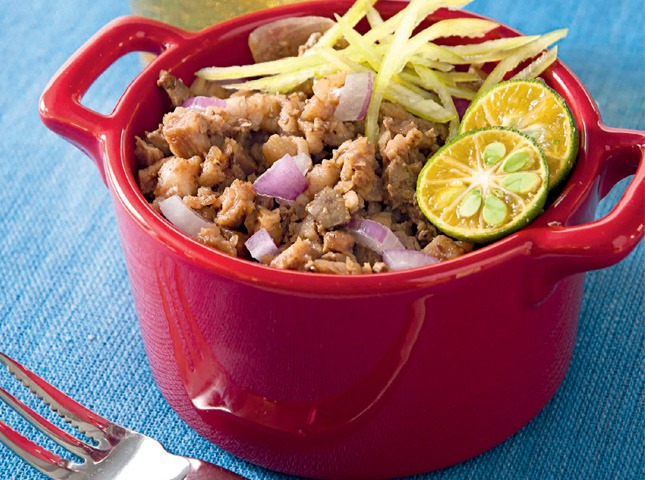 4 Pata Sisig Recipe 
If you're craving sisig, reach for the pata, especially if the pork maskara isn't available. Other cuts of meat just can't compete with the ratio of pork skin and pork meat that the pata offers compared to other alternative pork cuts you might want to try for the sisig.
It's actually the perfect cut for this recipe since you get amazingly tender chunks of meat together with crispy bits of skin. Separate the skin from the meat when you chop up the pata meat, and you can saute the skin in some oil before adding the rest of it on the sizzling plate. Sauteing the skin before adding the meat will ensure that you can crisp up those gelatinized bits for crunchy bites.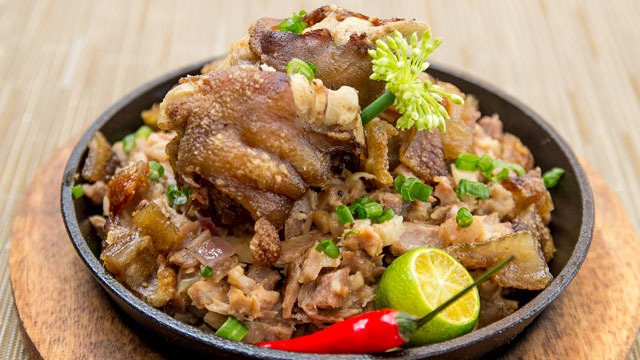 Krispy Pata Sisig
Posted in:
Recipe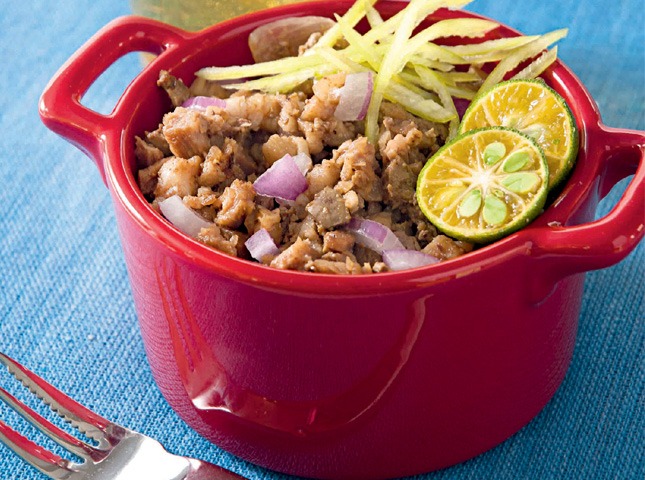 Pata Sisig Recipe
Posted in:
Recipe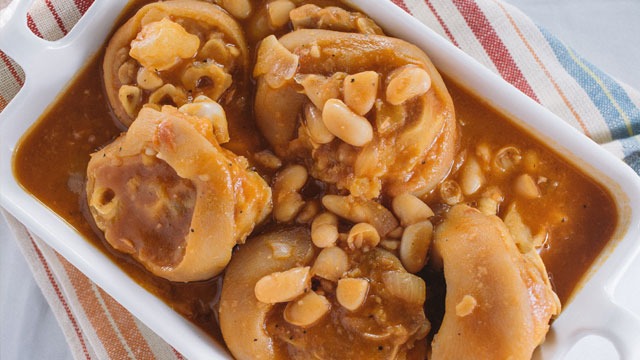 5 Pata Pork and Beans Recipe 
Pork and beans may not be the most appetizing dish you want to eat but you have to admit that when a dish is homemade, you are more likely going to eat it because you know exactly what went into the dish.
In this case, be relieved that every spoonful of this pork and beans will yield more than just a smidgen of pork fat and meat. The addition of pork pata not only increases the meatiness of this dish significantly, but also beefs up the dish as well so you really can make this your ulam.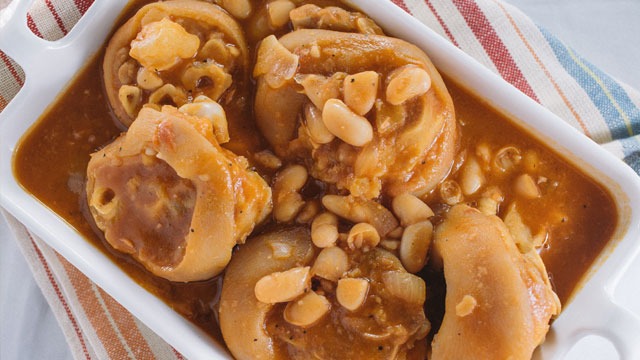 Pork Pata and Beans Recipe
Posted in:
Recipe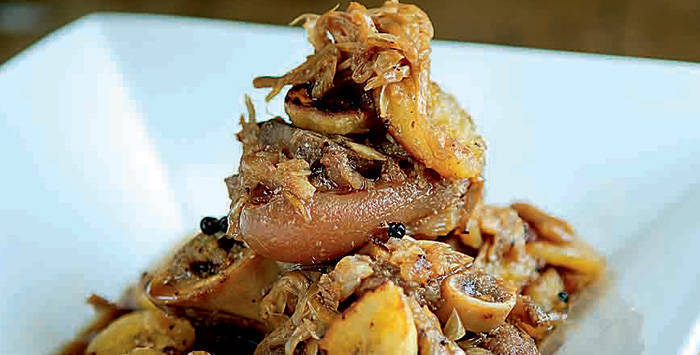 6 Paksiw na Pata Recipe 
Just like you can swap out the pork cut for other dishes, swapping out the usual pork cuts in favor of the pork pata cut is really a budget-friendly recipe idea. This is another genius pata swap idea: when there's no leftover lechon to use for your lechon paksiw recipe, use the pata cut. Treat it just like you would a lechon kawali or crispy pata but get the entire pata pre-sliced so it's less hassle for you to make serving pieces. 
Then once each pata piece is as crisp as it can get, you can proceed to paksiw it as desired.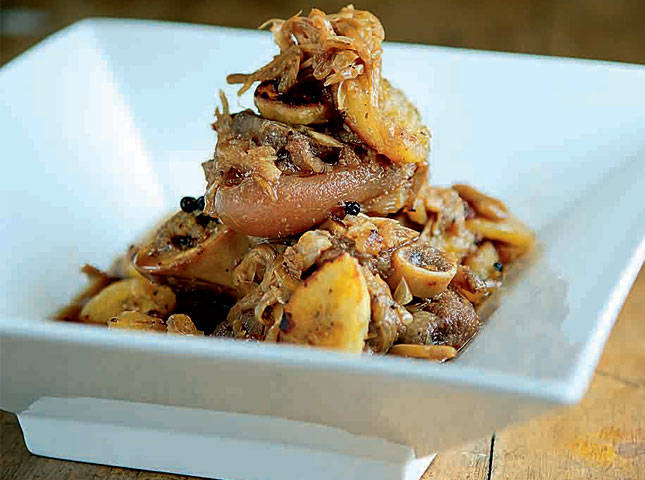 Mercedita Uy De Baron's Paksiw Na Pata
Posted in:
Recipe
Be creative in the kitchen and see what other pork dishes you can think of which can be made better and more budget-friendly when you swap out the usual cut for the pata. There is really nothing keeping you from doing that, especially when it's such a smart shopping tip.  
ALSO READ: