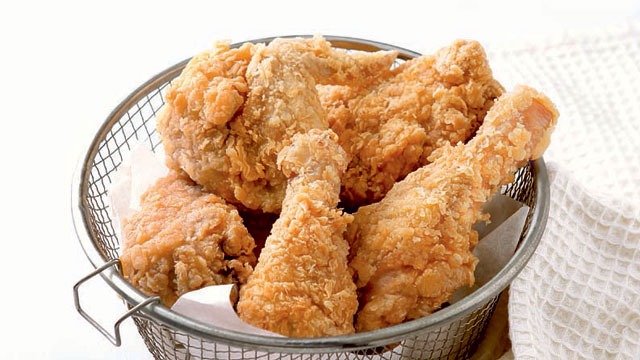 The process of creating butter starts from churning heavy cream. When heavy cream is churned, it separates into two—solid butterfat, which is further processed into butter, and buttermilk. Buttermilk is the lightly sour, slightly acidic liquid left behind after the churning process of butter.
Buttermilk is a favorite ingredient in many kitchens because its uses cut across both baking and cooking needs. When it comes to cooking, buttermilk is famously known for a favorite dish: buttermilk fried chicken.
But how exactly does buttermilk fit into the picture? Before being breaded and fried, chicken is often left to soak in a buttermilk brine. Because buttermilk is only slightly acidic, it is capable of tenderizing chicken without toughening up the meat like stronger marinating acids do (lemon and vinegar, among others). The enzymes present in buttermilk also help in breaking down the protein in the chicken, resulting in tender, flavorful fried chicken.
There are hacks to making your own buttermilk substitute at home, but nothing beats the real stuff! Here's where to shop for buttermilk in Manila.