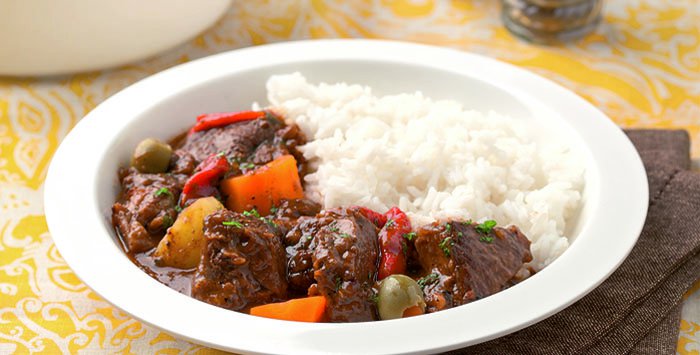 Do you have a can of Reno Liver Spread in your pantry? Don't despair about not being able to use it for your caldereta recipe! Liver spread is commonly used in the local beef stew and while it's the ingredient that makes it creamy without the addition of dairy, it's an ingredient that isn't irreplaceable. There are other Food and Drug Administration, or FDA, approved ingredients that you can use for your next caldereta recipe.   
If you're willing to try a new and different way of making your caldereta without any liver spread, here are some creamy alternatives for that caldereta recipe: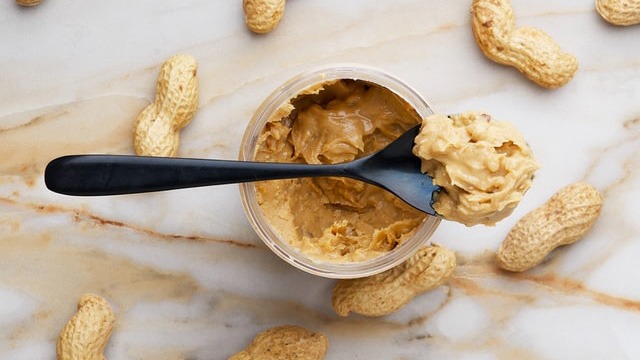 1 Use peanut butter.  
Peanut butter is a creamy and thick sandwich spread that you might not think would be delicious in a beef stew like a caldereta, but it is! This kind of caldereta gets a boost in creaminess from the peanut butter and since it's so thick, it also helps thicken the sauce while adding that punch of nutty flavor.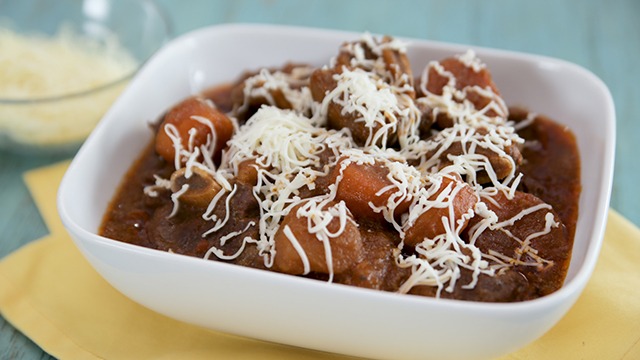 2 Add quick-melting cheese. 
Creaminess is synonymous with cheese, so it's not a surprising ingredient to see in a caldereta. What makes caldereta with cheese so different is that the cheese itself is a salty, umami-packed ingredient that transforms the overall taste and texture of the dish without overwhelming it. It's still a caldereta but with a tasty twist!
Try this cheesy recipe! It is a great addition to your recipe go-to list, especially when you need a change of pace from the usual.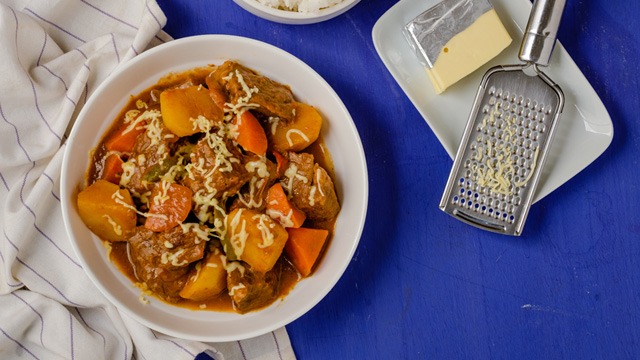 Cheesy Kaldereta Recipe
Posted in:
Recipe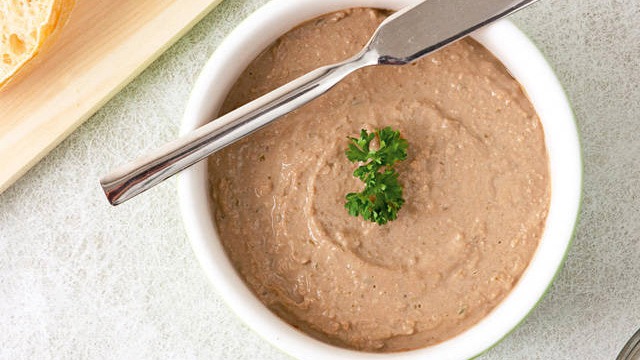 3 Use real liver. 
You may not want to make caldereta without the liver spread so if you need the creaminess that only liver can provide, then why not use real liver? Cooked liver has a strong iron taste, but once it's been mashed and stirred into the beef stew, it melds well into the sauce. Depending on how creamy you want your caldereta, it can be as much as a palm-sized chunk. You can even chop it up and add it as chunks like you would in a classic menudo recipe!   
You don't even need to use pork liver! Chicken liver or atay is a great alternative that is actually creamier in texture than the beef or pork liver that you might be thinking of using. 
If you're curious, how about making real liver spread or liver pâté? You don't have to go too much trouble wondering how to make it because it's really just mashed livers with other seasonings. Chicken liver is the preferred liver for pâté but it can easily be pork or beef if that's what available. The trick is really pureeing the ingredients so it's nice and smooth enough to spread onto crusty pieces of toast.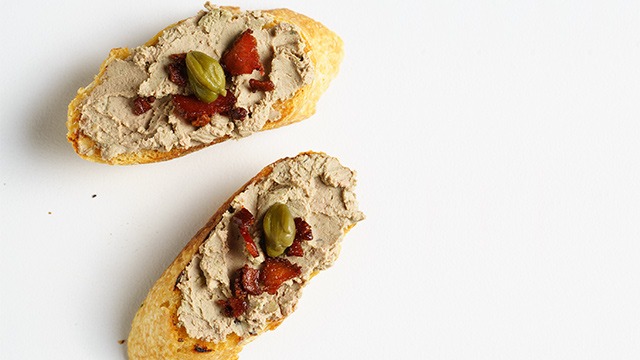 Chicken Liver Pate Toast Recipe
Posted in:
Recipe
ALSO READ: 
***
Thinking about what to cook next? Join our Facebook group, Yummy Pinoy Cooking Club, to get more recipe ideas, share your own dishes, and find out what the rest of the community are making and eating!
Got your own version of the classic dishes? Pa-share naman! Get your recipe published on Yummy.ph by submitting your recipe here!
ADVERTISEMENT - CONTINUE READING BELOW
Recommended Videos