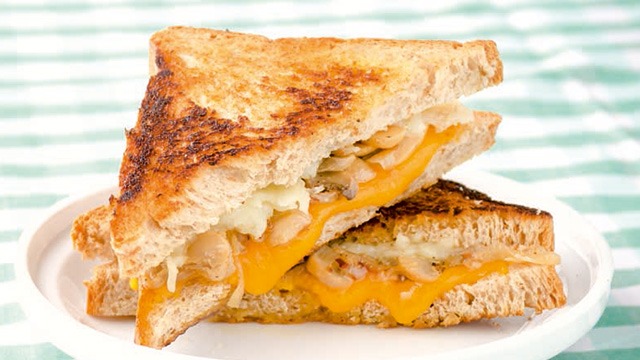 When it comes to dishes made with cheese, it's almost a sure winner when the dishes are extremely cheesy. The gooey, oozing, and stretchy quality of cheese makes a lot of dishes better! Fortunately, there are a multitude of different kinds of cheeses in the market. 
To make cheesy dishes even more appetizing and delicious, stirring in a good helping of umami-packed mushrooms is just the beginning. Mushrooms are a very versatile ingredient and just like cheese, there are many different kinds to choose from. For the most basic kinds, the canned button mushroom will always be a winner, especially when sauteed in some butter with garlic. 
Now just imagine when these two ingredients, cheese and mushroom, come together in one glorious dish. The result of this pairing we have no doubt will be super delicious! Pairing salty, gooey cheese and savory mushrooms is just the tip of what you can do with these two ingredients.
These recipes take that pairing of cheese and mushrooms and elevate it so you can have a real meal, even if it's just with those two ingredients: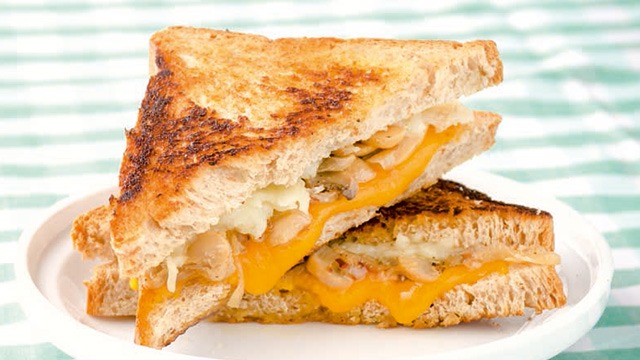 1 Cheesy Mushroom Sandwich Recipe 
Two types of cheese, some mushrooms, and two slices of bread make this an amazingly satisfying sandwich. Sharp orange cheddar and neutral gooey mozzarella are the perfect bed for the mushrooms to lay in. The sandwich slices meanwhile bring it all together so biting into this layered meal isn't so messy.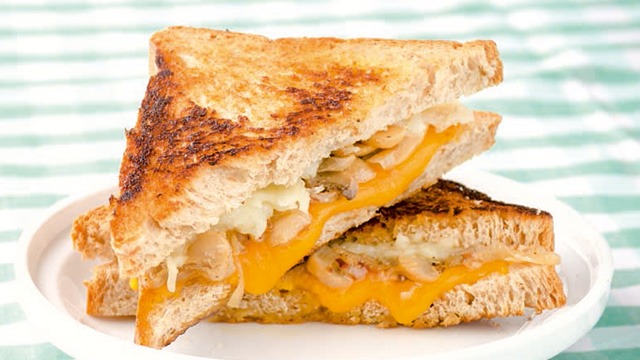 Cheesy Mushroom Sandwich
Posted in:
Recipe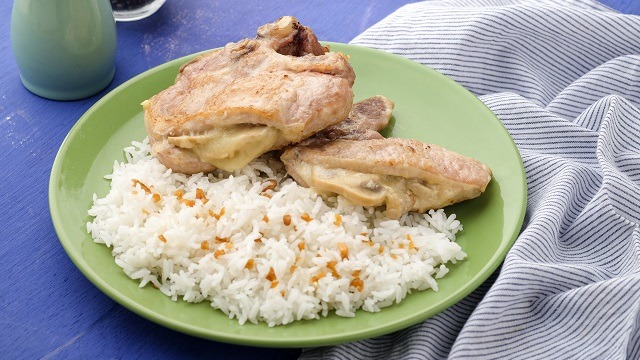 2 Cheese and Garlic Mushroom Pork Chops Recipe 
How can you resist a pork chop meal where you cram cheese and mushrooms into the pork? We know we can't! This easy stuffed pork chop recipe is a combination of garlic mushrooms and a pork chop recipe but to make it irresistible, the thick pork chops are half cooked so it can be stuffed with cheese and the mushrooms. It's then cooked again so the melty cheese can ooze and the pork chops can fully cook and become heated through. The result? A fabulous pork chop meal that will be memorable.  
ADVERTISEMENT - CONTINUE READING BELOW
Recommended Videos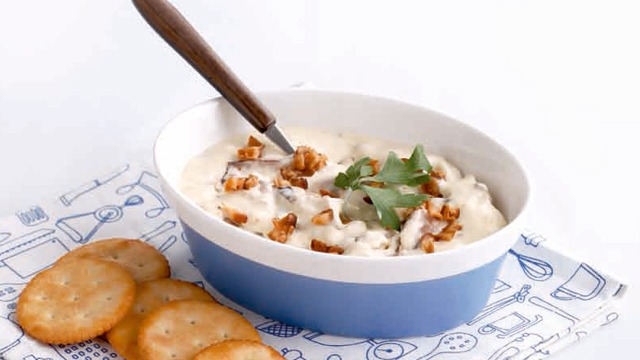 3 Garlic Cream Cheese and Mushroom Spread Recipe 
There are many ways to make a dip but this is one seriously delicious dip. Not only do you have the creamy, slightly tangy flavor from the cream cheese, but you also have the pungent garlic and the savory mushrooms to help it become extra delicious.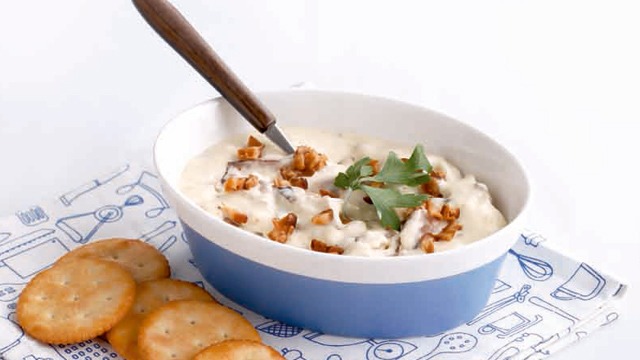 Garlic Cream Cheese and Mushroom Spread
Posted in:
Recipe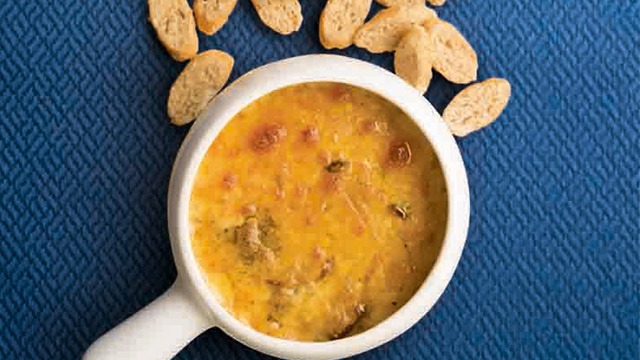 4 Ham and Mushroom Cheese Dip Recipe 
Ham and cheese are a classic combination so it's not surprising to see this particular combination together in one dish. However, when you make it into a dip like this one plus mushrooms, you just gained a few more interested parties eager to try this concoction out. Add to the fact that this is a hot dip recipe which means it's going to be gooey, then it's a sure pica-pica bowl that will make everyone happy.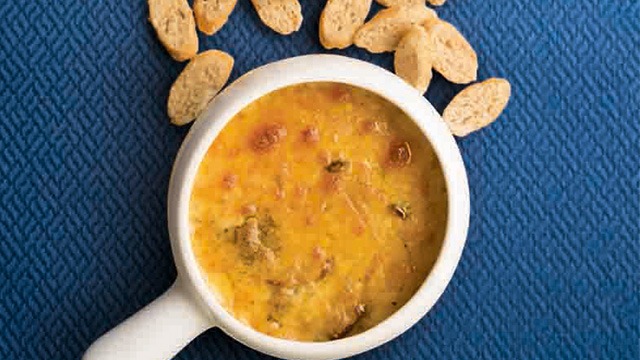 Ham and Mushroom Cheese Dip Recipe
Posted in:
Recipe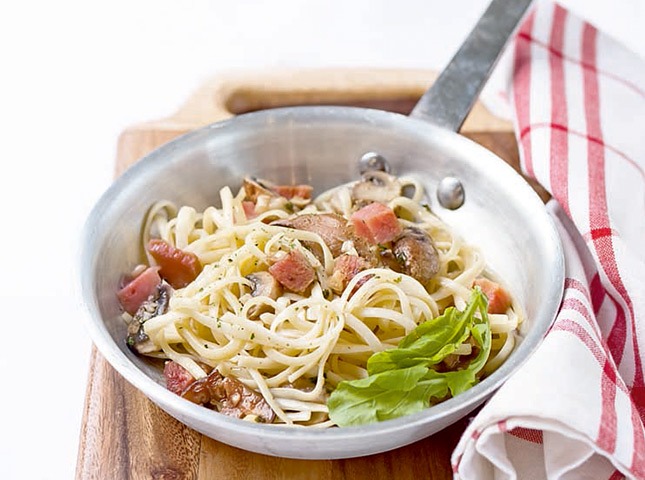 Ham and Mushroom Linguini Recipe
Posted in:
Recipe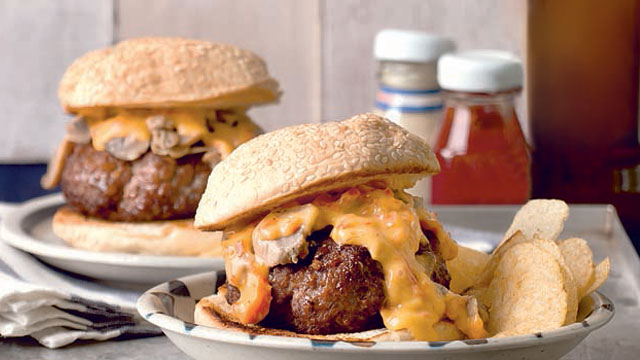 5 Grilled Burgers with Cheese Pimento and Sauteed Mushrooms Recipe 
A burger can be as mundane as simple as a round of ground beef, lightly seasoned, cooked over a hot grill, and served between the halves of a bun. There's so much potential to make this simple sandwich incredibly delicious, and that's exactly what's done here. A creamy cheese sauce with bits of pimento or roasted red bell peppers plus button mushrooms lightly cooked until just heated through are all the accompaniments this beef burger needs.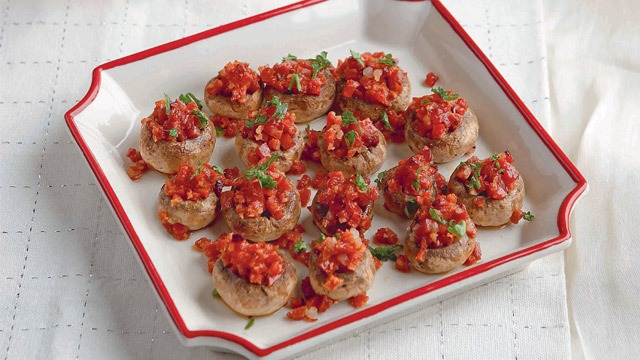 6 Stuffed Mushrooms Recipe 
Appetizers are notorious for being tiny! In this case, these tiny bites are mushrooms stuffed with cheese and then topped with chorizo. How the main course can trump these delectable bites in your mouth will be a hard-fought win.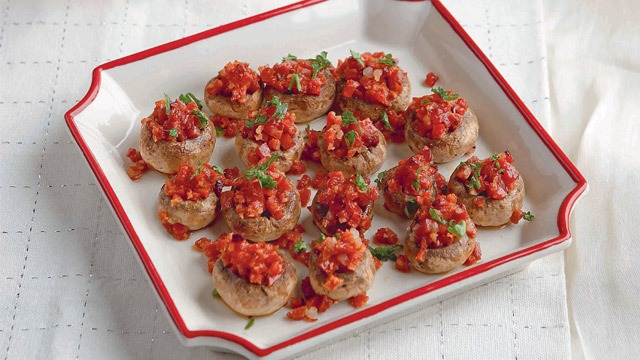 Chorizo-Stuffed Mushrooms
Posted in:
Recipe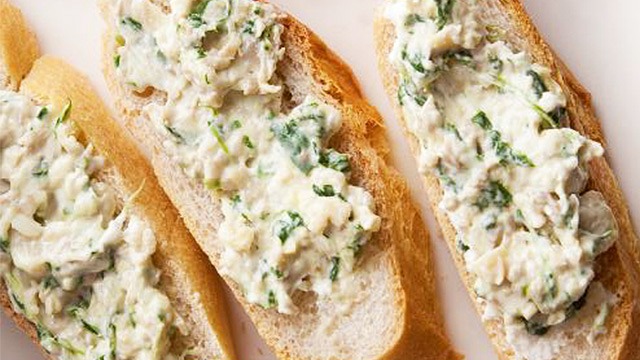 7 Spinach-Mushroom Dip Recipe 
We've all had mushroom dips before but you've never had one this spectacular. It's a hot dip that's not just a mix of cream cheese and mushrooms, but also some spinach, too. If you love the restaurant version of a similar recipe, you will love the fact that you can make this affordable version at home.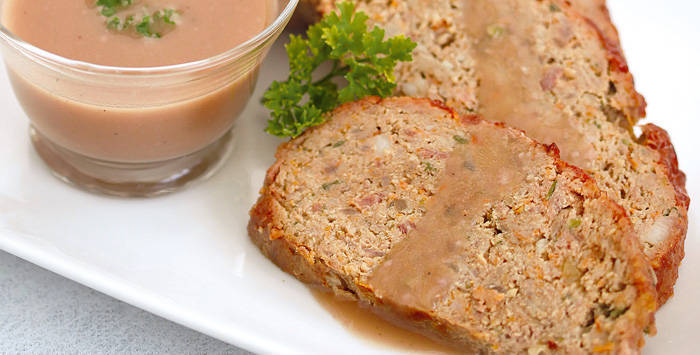 8 Meaty Meatloaf Recipe 
Who said cheesy dishes had to be swimming in it? Not this meatloaf! This is a hefty slab of ground meat, seasoned to perfection, and baked until it's tender, moist, and just firm enough to slice. What you don't see are the ingredients that went in. This has Parmesan cheese in it as well as finely chopped mushrooms to make this meaty meatloaf that much more appetizing.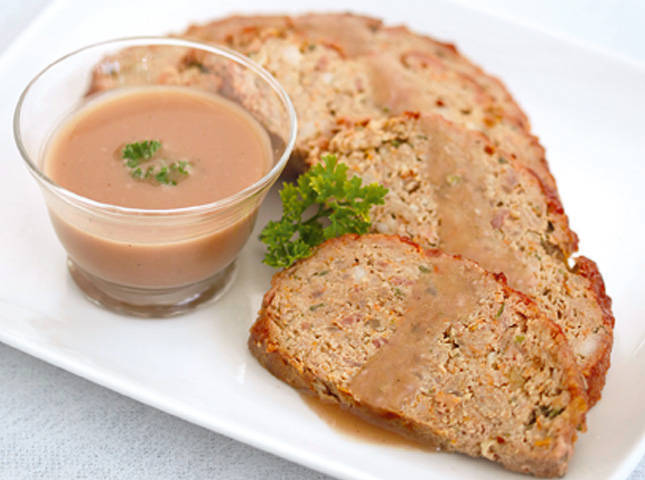 Meaty Meatloaf
Posted in:
Recipe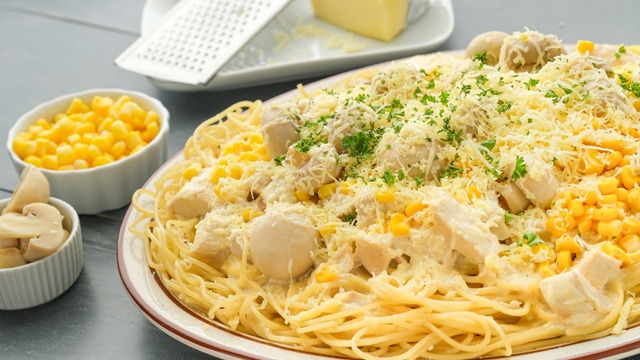 9 Creamy Cheesy Spaghetti With Chicken, Corn, and Mushrooms Recipe
This cheesy spaghetti recipe is loaded and that's not an exaggeration! It's got a creamy and cheesy pasta sauce that's chockful of tender chicken chunks, button mushrooms, and kernels of sweet kernel corn. If this party pasta isn't making you eager to dig in immediately, we're not sure there's another pasta out there that will. 
Take the road that marries two crowd favorite ingredients together: cheese and mushrooms. The rewards when you do successfully make a recipe that emerges from your kitchen loaded with these two ingredients are sure to make anyone hungry to take a seat and chow down. 
If you're the cook, get ready to collect compliments left and right when dinner is over. 
ALSO READ: