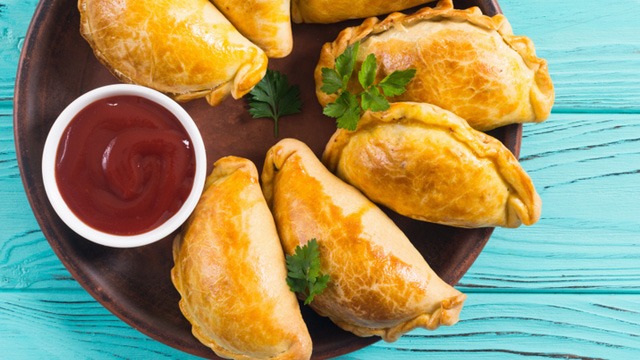 The empanada is also known as a pocket pie, a hand pie, or even a mini pie. It sounds like a simple recipe. A chunky chicken filling is folded and enclosed into a buttery crust. These individually packaged pies are then fried or baked until it's cooked through. 
The classic filling of these enclosed pockets is chicken, so if you're looking to go traditional with your version at home, here are a few ways you can make your chicken empanadas: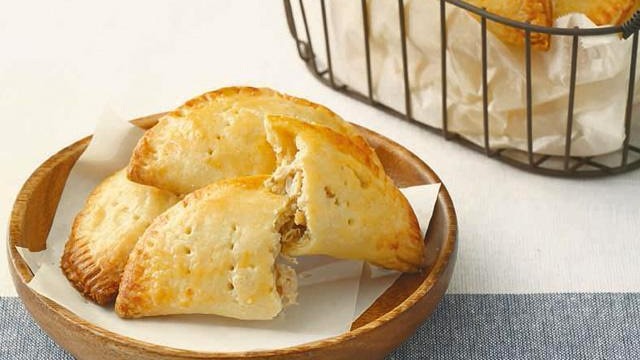 1 Make a classic chicken empanada.  
There's a reason why the original version is so well-loved. Find out by making this classic version where a chunky chicken filling meets a buttery crust. That means you'll load up on chicken chunks, potato and carrot cubes in a thick, creamy sauce.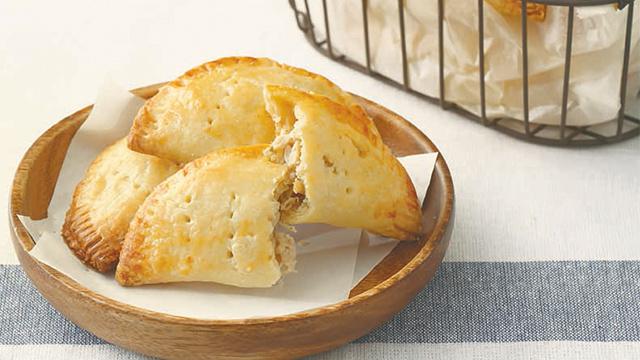 Chicken Empanadas
Posted in:
Recipe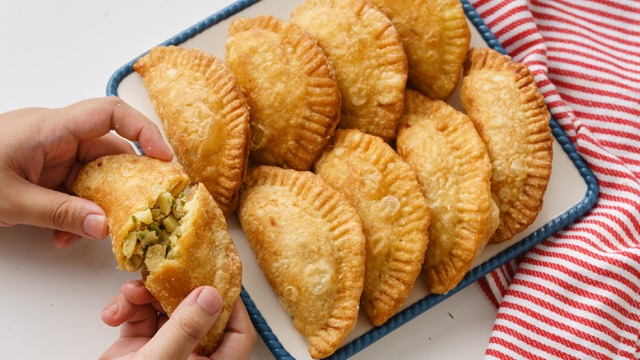 2 Add a touch of curry. 
Chicken curry is one of the classic flavors that you might have for lunch or dinner. If this dish is one of your favorite ulam with rice, you'll find that you might be able to fall in love with a chicken empanada version of this favorite. A spice mix combination that you actually like can instantly transform the filling.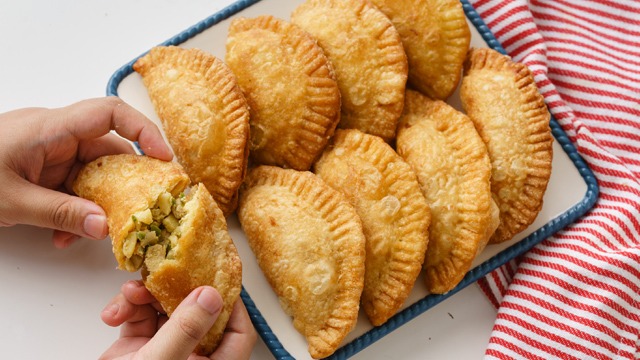 Chicken Curry Empanada Recipe
Posted in:
Recipe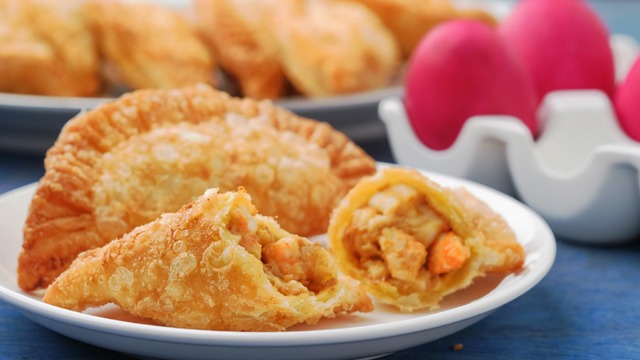 3 Add a salted egg sauce.  
Salted egg or itlog na maalat gives salty notes to empanada! The egg yolk remains rich tasting with a grainy texture that resembles mashed potatoes. This egg yolk can be the base of your filling, instantly elevating the flavor of this chicken filling.
Your crunchy and tender empanada explodes with umami with every bite!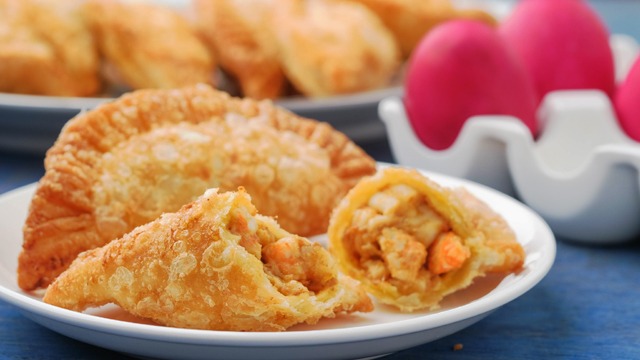 Salted Egg Shrimp Empanada Recipe
Posted in:
Recipe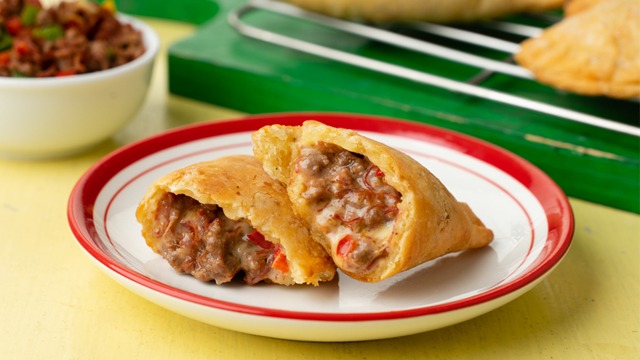 4 Make a cheesy empanada.
A cheese that easily melts is the perfect kind of cheese to lure anyone who loves the gooey stuff. It's also the ingredient that can make a dish more delicious. Chicken and cheese is a common combination so any kind of empanada you make becomes irresistible when you add cheese.
The trick to adding it into the empanada dough so it's not melted is to cool and then freeze the filling. This ensures that it stays in a solid-state when you add it to the filling and is much easier to use when folding into the dough. It will soften and melt when it's fried or baked, and it'll ooze when you eat it warm.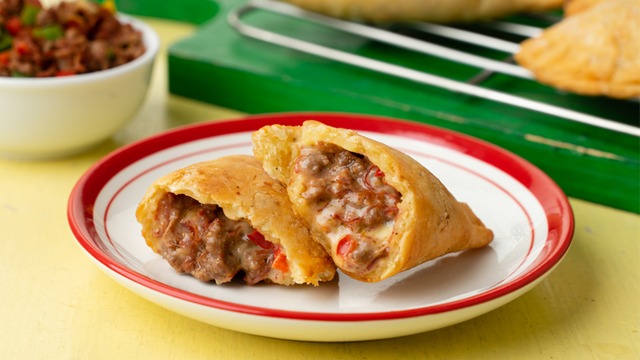 Cheesy Beef Empanada Recipe
Posted in:
Recipe
You can make any of these chicken empanada filling ideas but the other important part of the empanada is the dough. You need to make an empanada dough that's delicious. The dough is the first thing you see. It's what going to whet your appetite, so when you pick up the empanada and break it open, you'll find that each bite is sinfully delicious. 
ALSO READ: 
***
Thinking about what to cook next? Join our Facebook group, Yummy Pinoy Cooking Club, to get more recipe ideas, share your own dishes, and find out what the rest of the community are making and eating!
Got your own version of the classic dishes? Pa-share naman! Get your recipe published on Yummy.ph by submitting your recipe here.