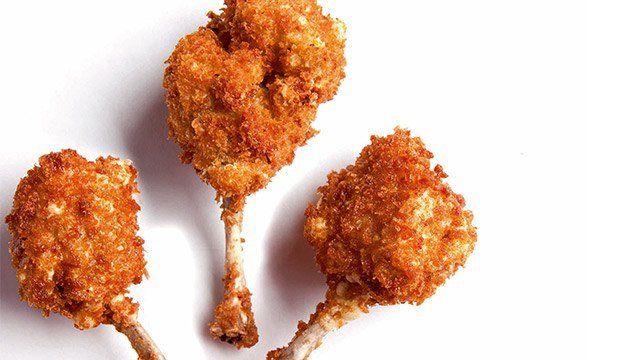 Chicken lollipops are a weekend staple in many Filipino households. Also, no kiddie party is complete without a large platter of crunchy fried chicken lollipops. Here are three new ways to cook and serve this dish—make sure you have extra for seconds!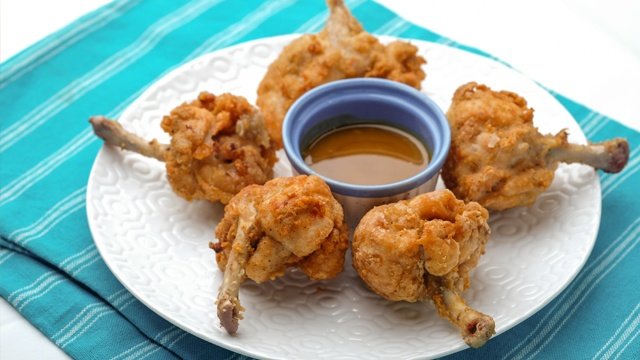 Chicken Lollipops Recipe
Posted in:
Recipe
1 Make them sweet and spicy.
For crispy, sweet and spicy lollipops, start by breading and deep-frying your chicken. Drain on paper towels, then immediately toss in a mixture of sweet chili sauce, Worcestershire sauce, corn syrup, and a pinch of cayenne pepper.
2 Bake them.
You can still make tasty chicken lollipops without an oily deep-fry! First, marinate the chicken in soy sauce, sugar, and garlic. Preheat the oven to 350°F. Place chicken in a baking dish, then top them with knobs of butter. Bake for 30 minutes or until cooked through, then serve with ranch dip or hot sauce.
3 Flavor them with cheese and garlic!
Start by dredging in chicken in cornstarch and deep-frying until crunchy. In a saucepan, melt butter and sauté minced garlic. Dip fried chicken into the butter and sprinkle with freshly grated Parmesan cheese.