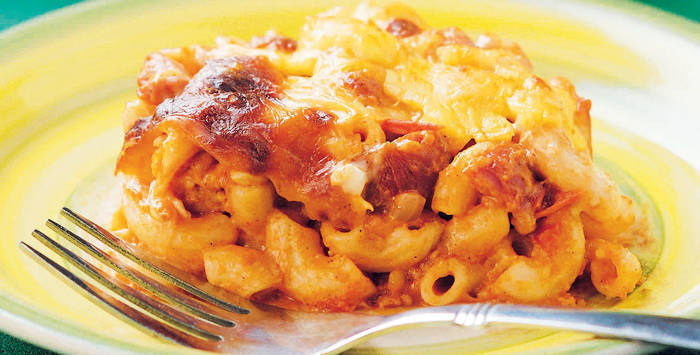 We know that chicken + macaroni is a match made in delicious heaven. Sometimes, however, too much of a delicious thing can become tiresome and frankly, boring. 
The way to make your chicken and macaroni dish more exciting is to think out of the box, or in this case, change your pasta. Macaroni, after all, is just another type of pasta and it's easily substituted for any other pasta in a recipe. Just look at every pasta ingredient and use macaroni instead. 
Not only will you start thinking about how versatile chicken and macaroni can become, but you will also save big when it comes to shopping. You just need to remember to grab a bag or two of macaroni and every pasta dish that features a special type of pasta is easily doable.  
While there are only so many chicken macaroni recipes you can fall in love with, there is no limit to how many ways you can transform a chicken and pasta dish into a chicken macaroni dish that you will look forward to eating again.
Here are some ideas on how you can make any chicken and pasta dish into your new chicken and macaroni recipe: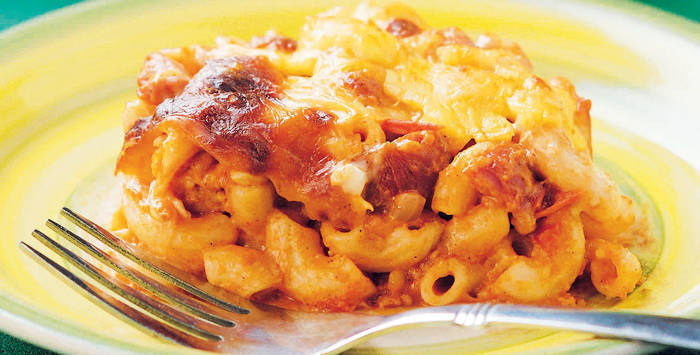 1 Merry Chicken Macaroni Recipe
No chicken and macaroni list can be without a baked mac version! This is a classic baked macaroni recipe but instead of using beef, chicken is the main protein used to make this appetizing and delicious. You don't even need to change the pasta!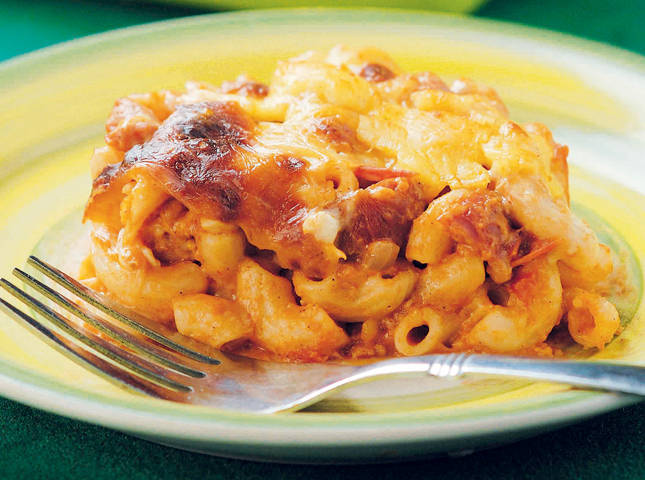 Merry Chicken Macaroni
Posted in:
Recipe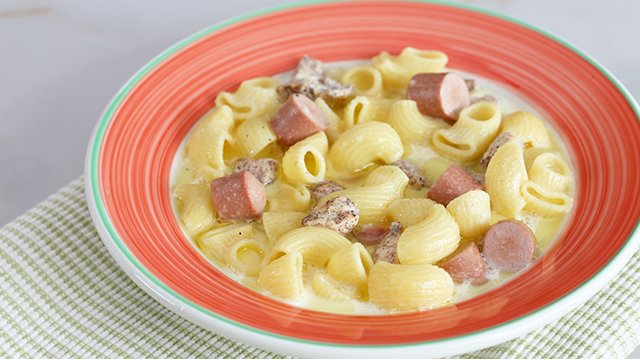 2 Milky Chicken Sopas Recipe 
Hot and comforting, this chicken sopas recipe is just like your mom's recipe but with a few flavorful tweaks that make it even more delicious! A little spice livens up the chicken and milky soup that will warm you inside and out.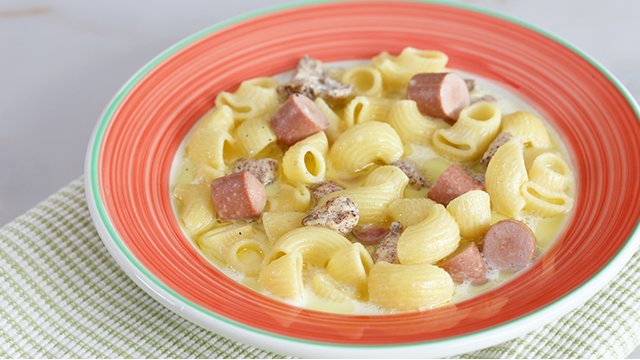 WATCH: How to Make Milky Sopas
Posted in:
Cooking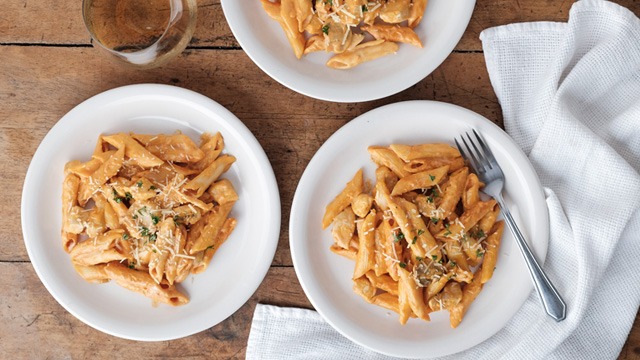 3 Timbal Pasta Recipe 
This heirloom recipe has all the creaminess you could ask for in a pasta dish. Just swap out the penne for macaroni, and it's just as good! Taste it and you'll taste that both evaporated milk and all-purpose cream amps up the silky texture while the pasta delivers a creamy tomato sauce that will make you think why you've never had it before. You'll find the story behind the pasta and the recipe here: 
ADVERTISEMENT - CONTINUE READING BELOW
Recommended Videos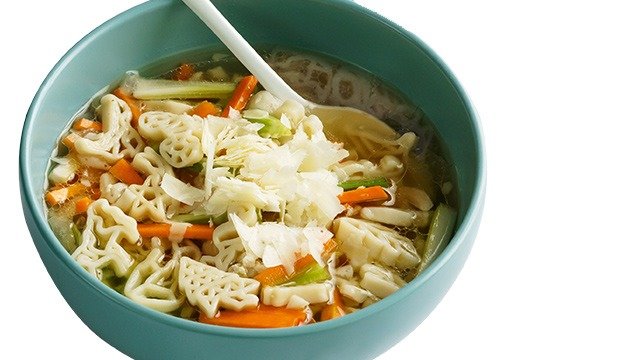 4 Chicken and Vegetable Pasta Soup Recipe 
When you're tired of the typical sopas, you can have this soup instead. It's chunky, hearty, and warm just like sopas but with a new flavor that will take away the umay you may feel about eating another bowl of sopas.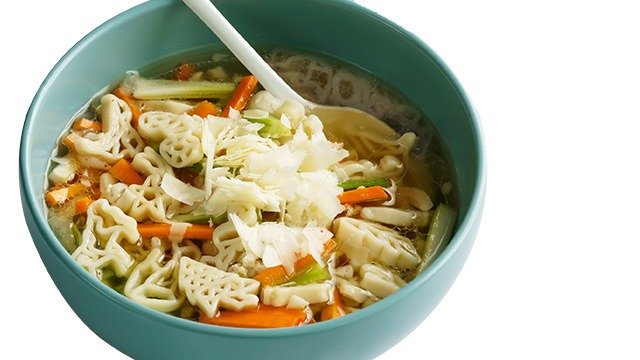 Chicken and Vegetable Pasta Soup Recipe
Posted in:
Recipe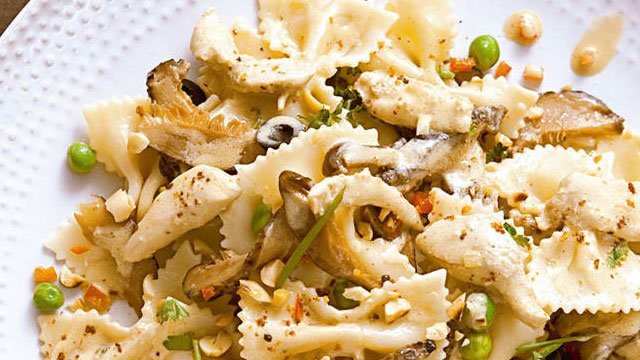 5 Chicken-Mushroom Pasta Salad Recipe 
Pasta salads are the meals you eat when you're tired of rice and want something fresh and light, but don't want to eat leafy greens. This pasta salad is just what you need: a light dressing tossed with hearty pasta with mushrooms and chicken. A serving is enough to make you feel full and satisfied.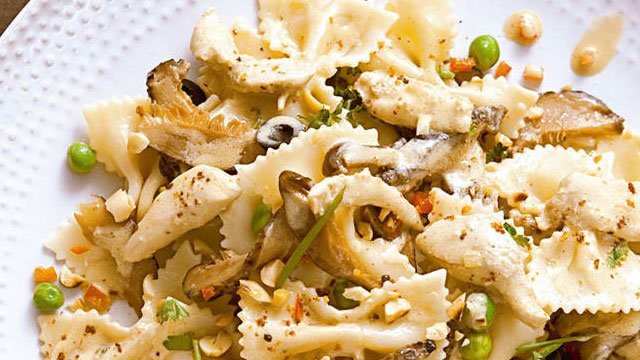 Chicken-Mushroom Pasta Salad
Posted in:
Recipe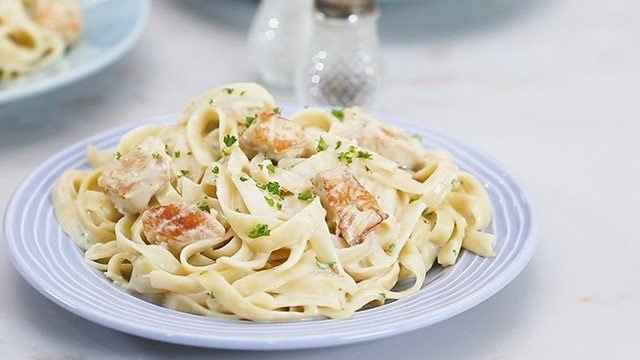 6 Chicken Alfredo Pasta Recipe 
Creamy alfredo sauce can be the creamy pasta sauce of your dreams if you love chicken and pasta. Swapping out the fettuccine with macaroni will actually make the sauce cling to the pasta better. The sauce will not only cling to the shape of the elbow macaroni, its hollow center can become filled with the sauce, making it possibly the creamiest pasta you can eat.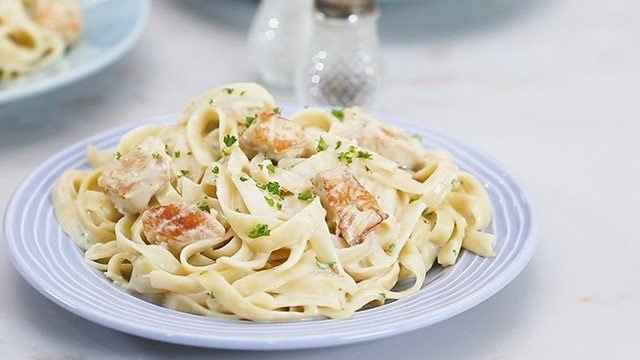 WATCH: How to Make Chicken Alfredo Pasta
Posted in:
Cooking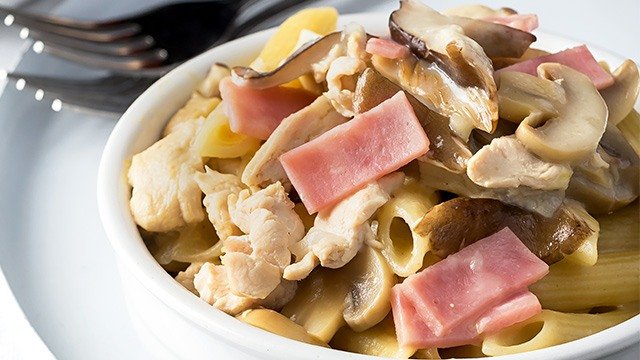 7 Chicken and Mushroom Penne Recipe 
A simple chicken and pasta recipe comes alive with simple ingredients that let each ingredient shine.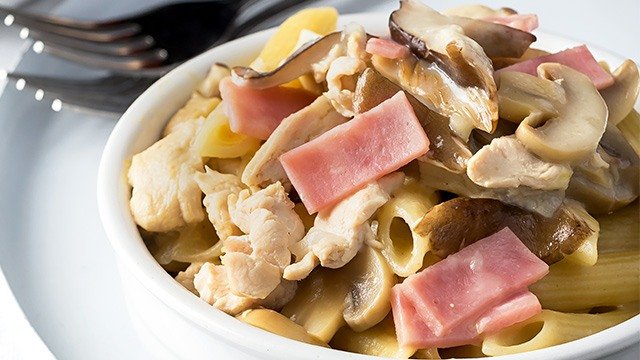 Chicken and Mushroom Penne Recipe
Posted in:
Recipe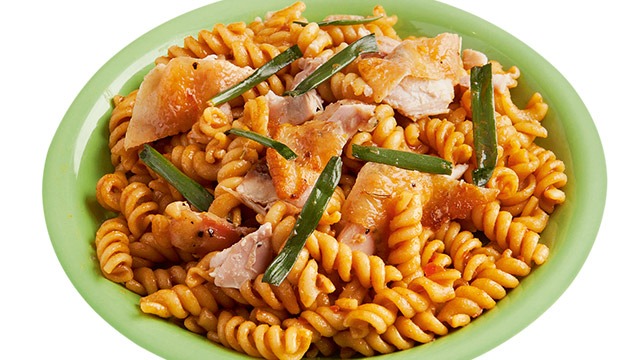 8 Chicken Pasta Recipe 
There's no shame in using leftovers for a dish, so take charge of your kitchen and use what ingredients you already have to make what could be a delicious meal. In this case, an Asian-inspired sauce made from pantry staples is tossed into a pasta dish that becomes heartier with chunks of leftover chicken from last night's roast chicken meal.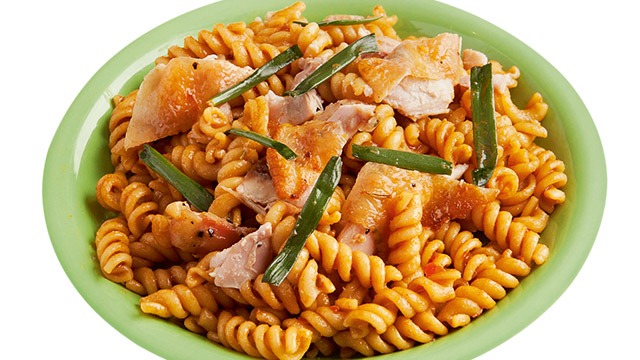 Chicken Pasta Recipe
Posted in:
Recipe
ALSO READ: