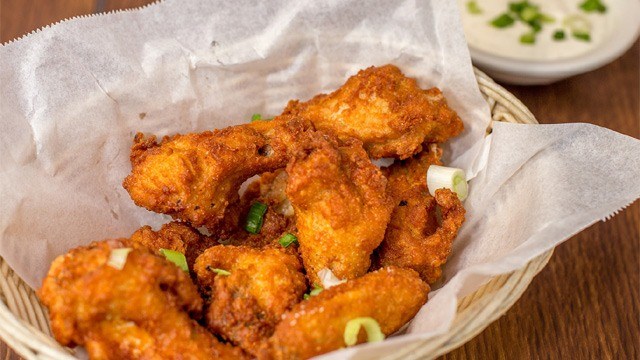 Preparing your meals around chicken is a great way to ensure that whatever you set out on the table will be a sure winner. Who doesn't like chicken, whether fried, roasted, sauteed, or poached? 
If you love chicken as much as the average Pinoy does, you should keep this list of chicken recipes handy: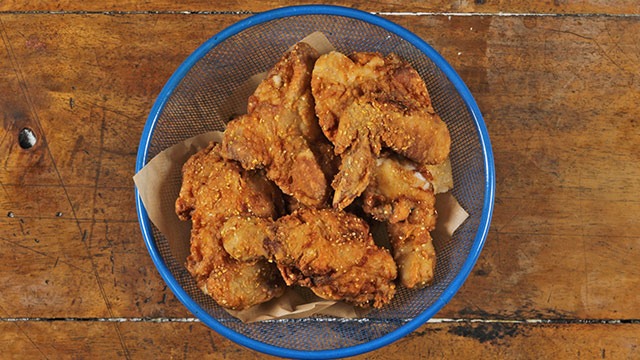 Buttermilk Fried Chicken
Can't go wrong with a classic fried chicken recipe. This one uses the traditional breading to ensure that you not only get the crispiest chicken skin on it, it's also a flavorful bite every time.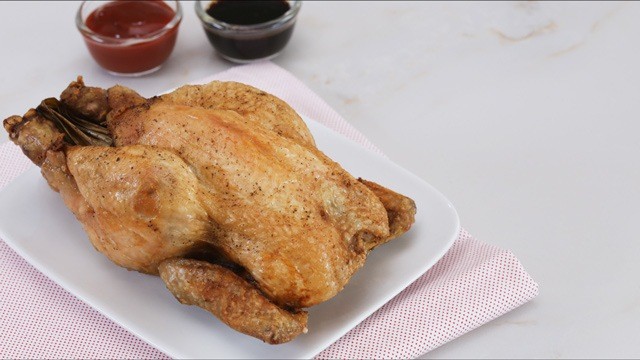 Max-style Fried Chicken 
Nostalgia will bring you back to this version of the fried chicken. A lightly seasoned chicken is lightly steamed before being deep-fried to ensure that the skin is crispy, the meat is tasty, and most of all, the entire chicken stays moist.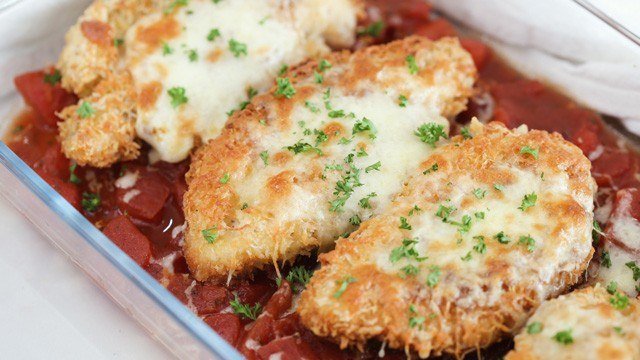 Chicken Parmesan 
This fried and baked chicken meal needs extra effort to make but the end result is well worth it. Since it is basically cooked twice, you can fry the fillets and freeze until needed. Then just pull open a can of seasoned tomatoes and grate cheese over it before baking for a chicken meal that's reminiscent of one you could have at a restaurant.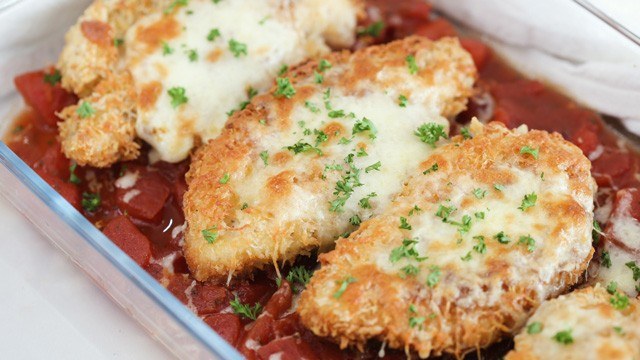 WATCH: How To Make Chicken Parmesan
Posted in:
Cooking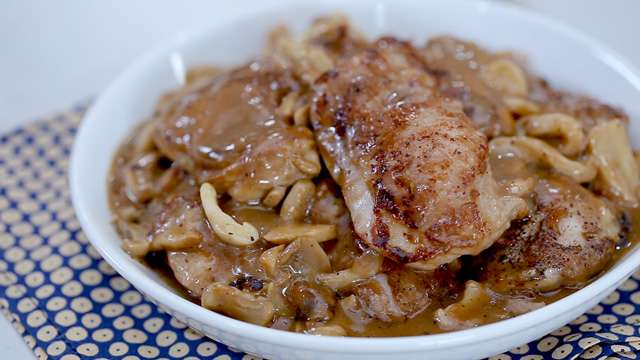 ADVERTISEMENT - CONTINUE READING BELOW
Recommended Videos
Chicken in Creamy Mushroom Sauce 
No matter what chicken recipe you're craving, a gravy or sauce served with the chicken will surpass another meal that doesn't have more of these flavor-enhancing condiment. This recipe serves up the sauce with the chicken simmering in it, letting the chicken contribute its flavor to the overall flavor of the entire dish.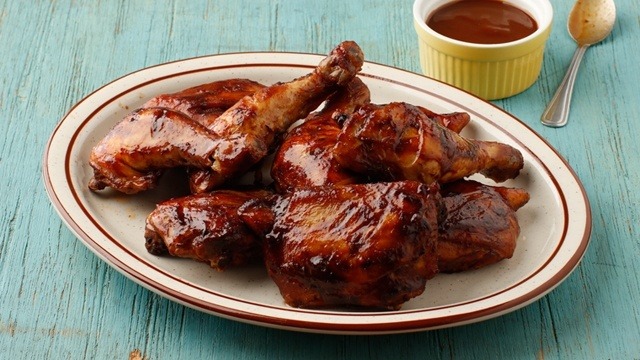 Oven-Baked Barbecue Chicken 
These are baked, not barbecued, but the chicken remains flavorful without needing to be grilled outside. With a hint of sweetness from the barbecue sauce and the aromatic spices in the rub, this barbecue version is a winning dish that will have Pinoys savoring each bite.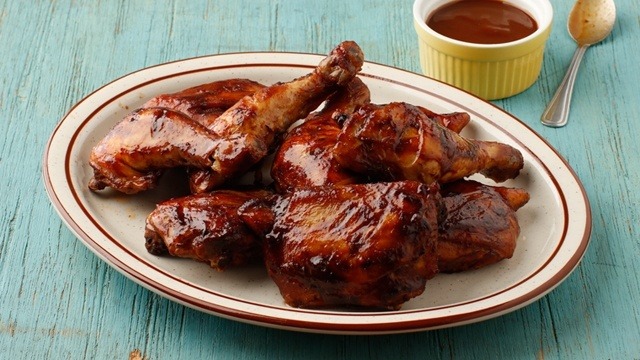 Oven-Baked Barbecue Chicken Recipe
Posted in:
Recipe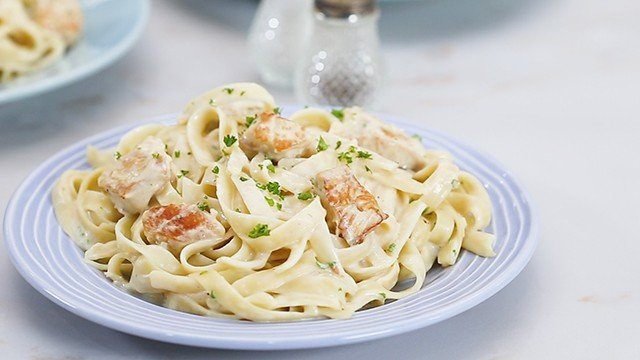 Chicken Alfredo Pasta 
Love pasta? Then, this easy one-pan chicken pasta dish should be on your menu. Remember to brown the chicken chunks well to get a cheesy, creamy sauce with the best chicken flavor. Toss with your favorite pasta, and enjoy each rich, velvety bite.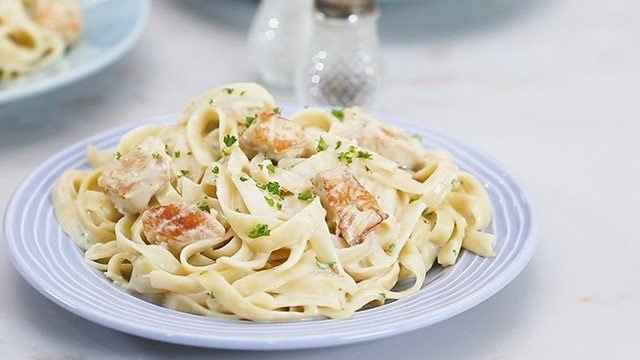 WATCH: How to Make Chicken Alfredo Pasta
Posted in:
Cooking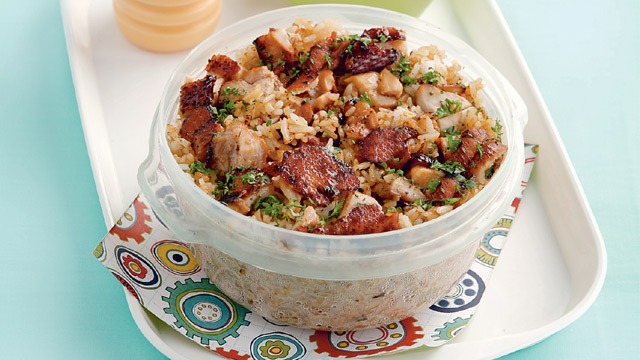 Chicken Barbecue Rice 
Even weekends can get hectic. For those days when you are short on time, make a one-dish meal that features flavorful and saucy chicken barbecue, shredded, stirred right into your fried rice.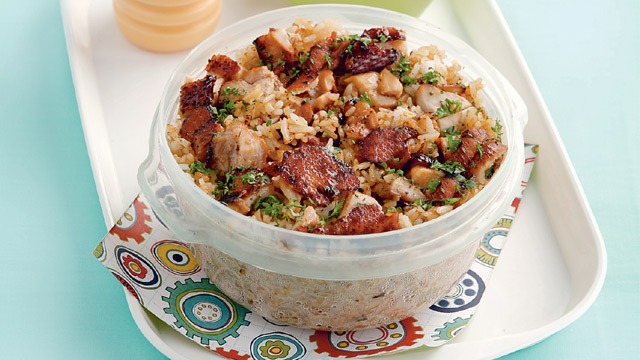 Barbecue Chicken Fried Rice
Posted in:
Recipe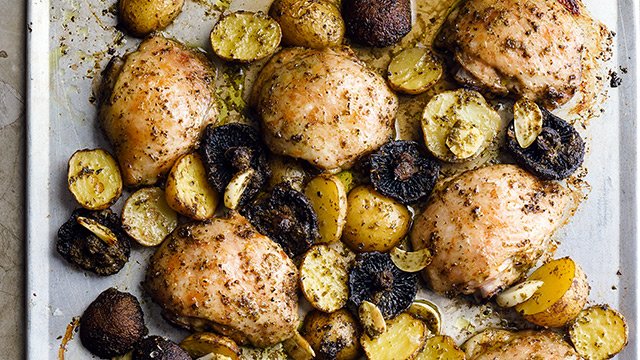 Pesto Baked Chicken
Another classic way of cooking chicken, roasting chicken can save you time and effort. Just season generously, slather on prepared pesto, before placing into a hot oven with your vegetables of choice. All you have to do is let the oven cook the chicken through while you take the next hour to do other tasks or take a rest after a harried day.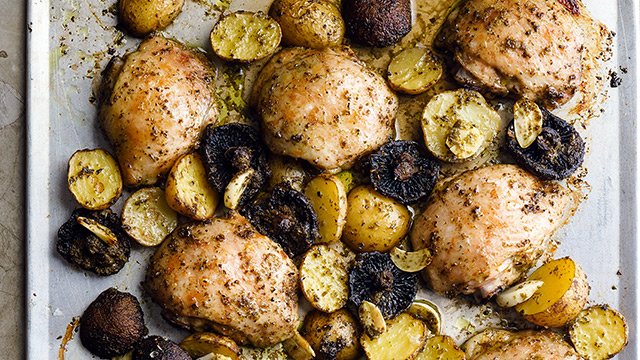 Baked Chicken and Potatoes Recipe
Posted in:
Recipe
Chicken Chops
Got chicken fillets? Make it into these crispy coated chicken chops. It's an easy breading technique that results in an incredibly tasty coating that is crisp while maintaining the moistness of the chicken on the inside. You won't have to suffer craving this delicious fast food-worthy meal if you know how to make it at home.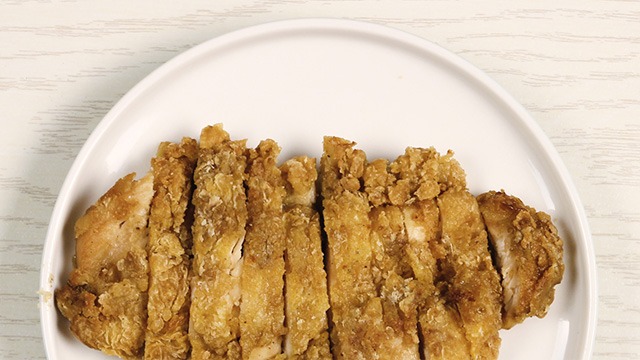 WATCH: How to Make Chicken Chops
Posted in:
Cooking
There are many chicken meals to be made but with these select few, you can have a fast meal on the table with less hassle than you would have if you had to search for tried and true delicious recipes. 
ALSO READ: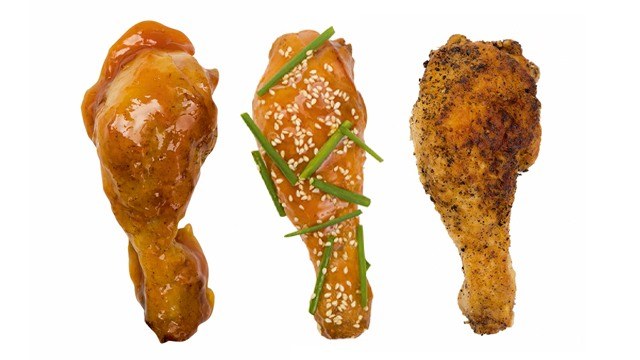 10 Ways To Make Delicious Fried Chicken
Posted in:
Cooking