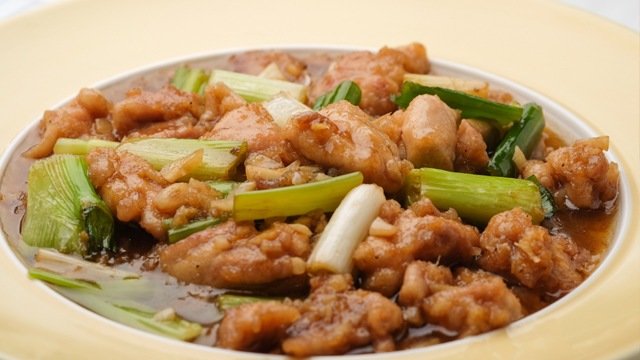 When pressed for time, you don't need to call for delivery. This chicken recipe uses a lot of pantry staples: make sure to use thigh fillet as they are more flavorful than breast fillet.
1 kilo chicken, (use thigh fillet), cut into strips or cubes
salt, to season
pepper, to season
1/2 cup cornstarch
1/4 cup oil
2 tablespoons garlic, minced
2 tablespoons ginger, minced
1/4 cup oyster sauce
1 tablespoon sugar
2 tablespoons sesame oil
4 sprigs leeks, white part sliced
1 In a mixing bowl, place the chicken fillet, season with salt and pepper. Add the cornstarch and mix well until all the chicken fillets are well coated. Set aside and let it sit for 10 minutes.
2 In a preheated frying pan with oil, fry the coated chicken fillets and cook until golden brown.
3 Lower the heat then add the garlic and ginger. Let it cook for 3 to 5 minutes.
4 Add the oyster sauce, sugar, and sesame oil and let it simmer over medium heat for 10 minutes or until the sauce thickens.
5 Add the leeks and serve immediately.