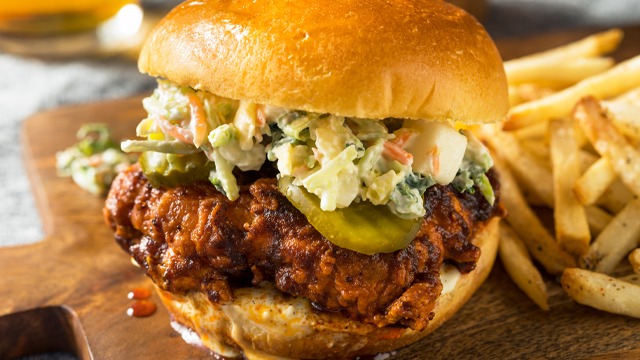 Chicken fillets made from the chicken breast or thighs are tender and juicy. These are perfect to stuff into burger buns or place between any two bread slices. What you need to do to do it right and ensure that the chicken is as it should be is to remember three things: 
1 Season the chicken and the breading and coating mixtures well.
2 Cook it until just cooked through. 
3 Pair it with complementary and contrasting toppings. 
Here's why these three tips matter to a chicken sandwich.
1 Season the chicken and the breading and coating mixtures well.
By seasoning the chicken well as well as the breading mixture that you plan to coat the chicken in, you not only develop flavor but also layer flavors as well. Since salt is a natural flavor enhancer, seasoning the chicken as well as the coating ensures that every bite you take is delicious, tasty, and best of all, isn't bland and lacking in flavor. Even if you just get a bit of the breading in that first (or last!) bite, it's going to be a tasty one that gives you a glimpse into what you can look forward to in the next one. 
2 Cook it until just cooked through.
Cooking the chicken fillet has a defining line between overcooked and cooked just right. If you're ever unsure if your chicken is cooked, you can give it a quick check even without a meat thermometer to tell you it's done. This quick check is a test of weight: if the chicken fillet you're cooking seems to have lost weight and no longer has that heaviness that raw meat has, it's a good sign it's cooked through since cooking makes moisture and water evaporate from the meat. This normally takes around 6 up to 15 minutes of total cooking depending on what part of the chicken you're cooking and whether it's bone-in or boneless. 
3 Pair it with complementary and contrasting toppings.
Finally, you have a perfectly cooked chicken fillet begging to be eaten but what do you pair it with? Here's where you can get creative. A chicken fillet is a versatile ulam so you can serve it as is covered in a delicious sauce with steamed rice, serve it on the side of spaghetti after broiling it topped with cheese, or you can stuff it between bread slices or into buns. Top it off with your choice of tangy coleslaw, simple lettuce, tomato, and mayonnaise dressing, or something spicy and unique. 
Want recipes to inspire you to make a chicken sandwich better? Here are chicken sandwich recipes to make you hungry for one right now: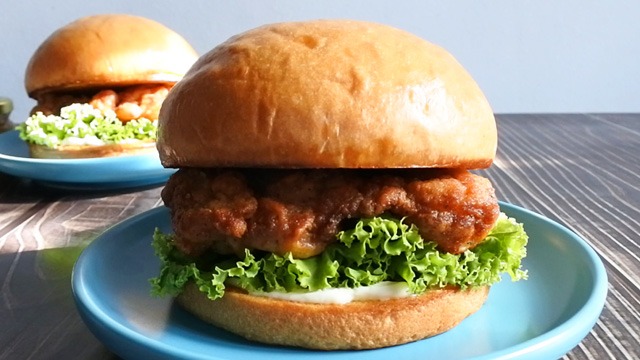 1 Fried Chicken Sandwich Recipe
How can you go wrong with a chicken sandwich when you treat it like a piece of fried chicken? We think you can't! Pair it off with a tender brioche bun that's been lightly toasted in butter and you're going to pat yourself on the back for a job well one.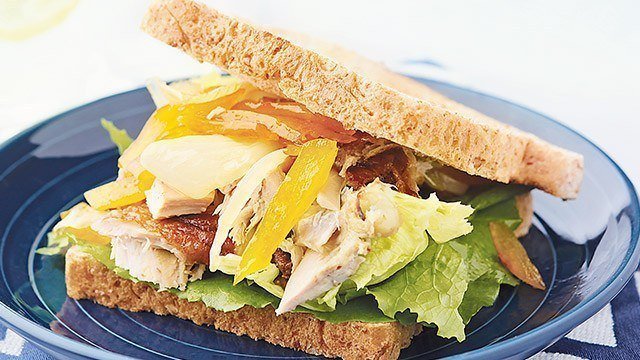 2 Roasted Chicken Sandwich with Dried Mangoes Recipe
One of the great things about sandwiches is that they can easily be put together using leftover meat. This means you can slice up last night's roast chicken meal and stuff it between bread slices. To make it interesting and not taste like your previous meal, add some quick pickled onions and dried mango in it to give it a surprising but delicious taste! 
Want to jazz up the flavors even more? Make it Chinese-inspired with some hoisin sauce and stuff it into pita bread. You can also toss the chicken in some Caesar salad dressing, and load it into hot dog buns for a sub that's long and satisfying!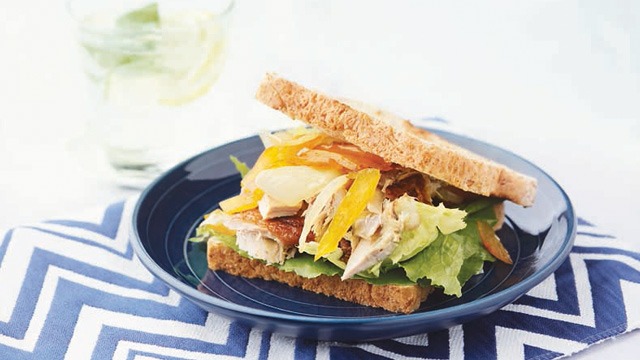 Roast Chicken Sandwich Recipe
Posted in:
Recipe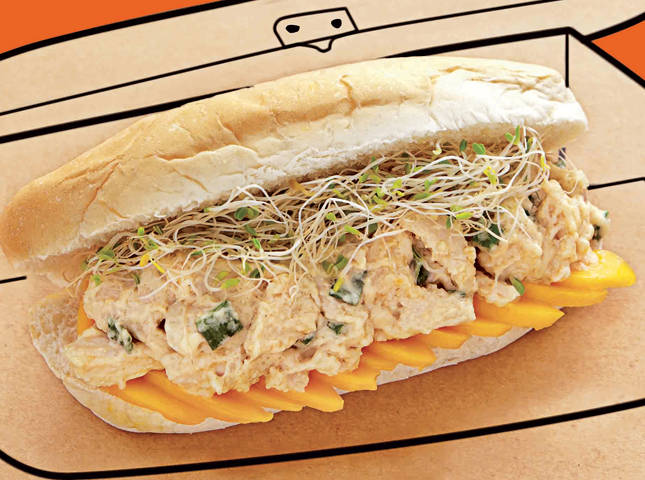 Chicken and Mango Caesar Sub
Posted in:
Recipe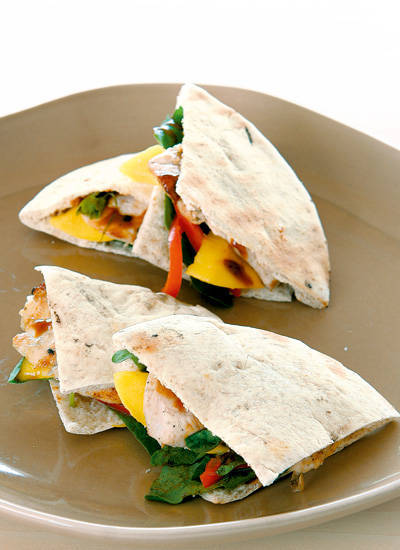 Hoisin Chicken and Mango Pita Pockets
Posted in:
Recipe
3 Grilled Cheese and Chicken Sandwich Recipe 
Anyone who loves cheese and chicken will instantly fall in love with this sandwich! This grilled cheese and chicken sandwich is a marriage of two kinds of melted creamy cheese, juicy chicken, crispy bacon, and freshly grilled veggies to make it into a complete meal in one. 
ADVERTISEMENT - CONTINUE READING BELOW
Recommended Videos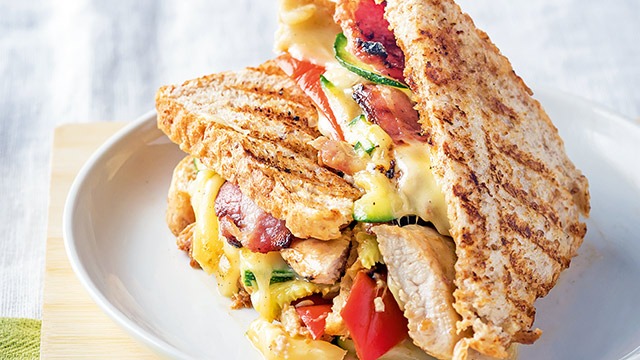 Grilled Cheese and Chicken Sandwich Recipe
Posted in:
Recipe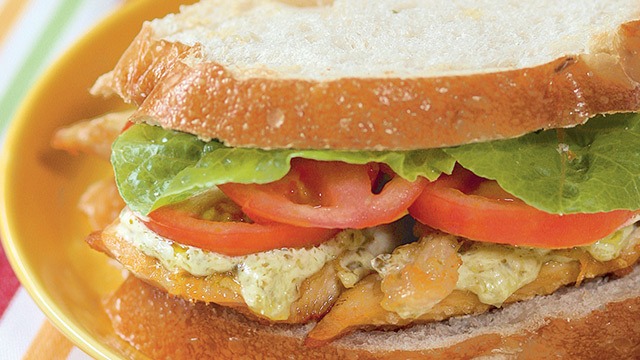 4 Chicken Sandwich Recipe with Peso Mayonnaise 
There are some chicken flavor pairings that are instantly delicious, like chicken and pesto. Pesto is a paste made with basil leaves, garlic, olive oil, parmesan cheese, and pine nuts that have been pounded in a pandikdik aka almires or mortar and pestle. It can be made easier at home in a food processor, blender, or even a mini-chopper. This delicious paste is fantastic with chicken so you can imagine a sandwich with both flavors in one to be irresistible!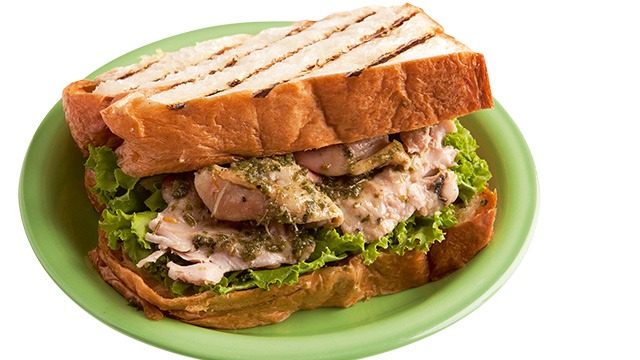 Chicken Pesto Panini Recipe
Posted in:
Recipe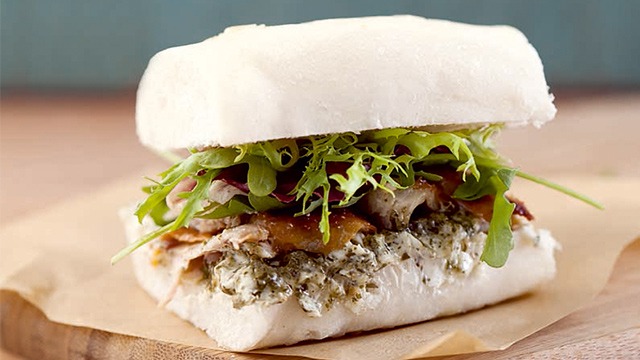 Chicken Pesto Sandwich
Posted in:
Recipe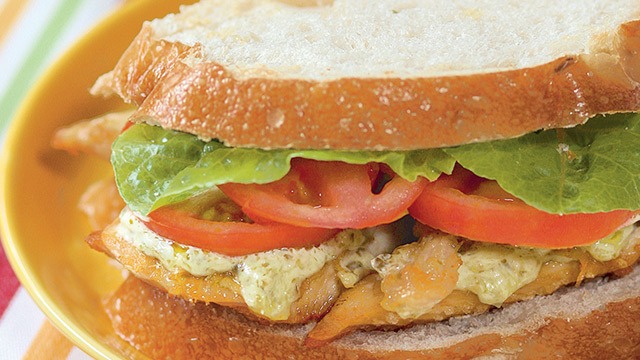 Chicken Sandwich with Pesto Mayonnaise
Posted in:
Recipe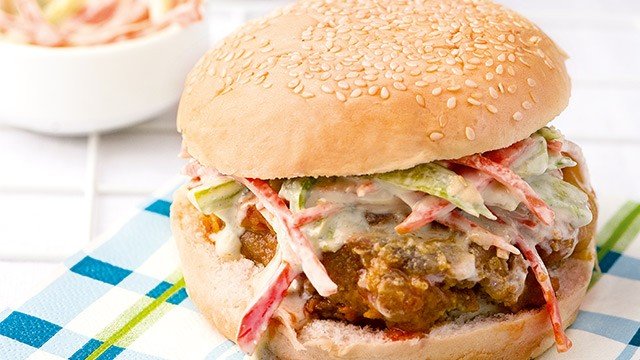 5 Easy Buffalo Fried Chicken Sandwich Recipe
Love your chicken with a spicy, tangy, and oh-so-delicious sauce? This buffalo fried chicken fillet in a burger bun and topped with a cool coleslaw is exactly what you want! It is a fried chicken in fillet form that's been doused in a buffalo sauce. Buffalo sauce in simple terms is just peppery hot sauce with butter and Worcestershire sauce. This is incredible when added tossed with fried chicken. 
Not a fan of spicy? Try tossing it in barbecue sauce instead and to make it super easy (but messy!) to eat, shred the chicken in the sauce before piling it into a bun.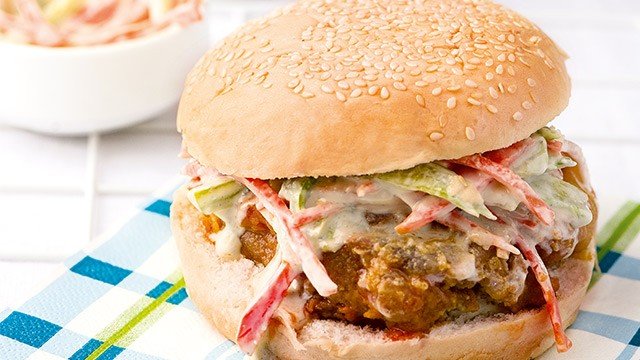 Easy Buffalo Fried Chicken Sandwich Recipe
Posted in:
Recipe
Pulled Chicken Sandwich Recipe
Posted in:
Recipe
Are these chicken sandwiches making you crave some for lunch? We don't blame you if you try one of these recipes or make your own. Need more advice on how to make and cook your chicken fillet better? Read on to find the info you seek: 
***