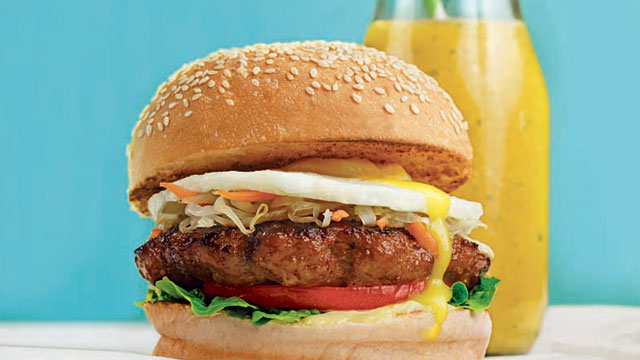 Boracay is known for its fantastic beach: it's got a soft powdery white sand seashore meeting the blue-green sea on any given clear summer day. It's also fast becoming a place to enjoy good food. Boracay, after all, is an island in the middle of a sea that's teeming with fresh fish and abundant seafood.
However, this isn't the only food that Boracay is known for. Head on down the pathway that connects the three beaches every afternoon, and you will see the "sidewalk" food vendors peddling their version of Boracay's street food.
One of Boracay's street food is the Chori Burger. 
You can miss the "burger" amongst the dried squid, hotdogs, longganisas, isaw, and other street food, all on sticks. That's because the chori burger isn't a "burger" at all. It's the local "chorizo" that's been grilled and then stuffed into a burger bun. It's a unique snack found only on the island. 
We made a recipe plus a few more you want to try. You may want to keep this basic chori burger recipe handy whenever you begin missing being on the island. 
1 Chori Burger Recipe
Here is the most basic recipe recreating the street food classic.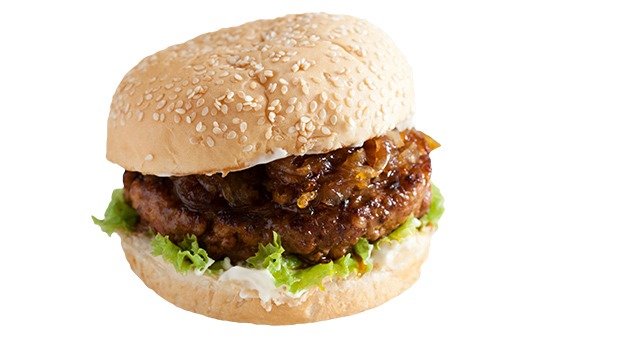 2 Chori Burger With Caramelized Onions Recipe 
If you want to get fancy with your chori burger, some other toppings may be in order. We think caramelized onions are the way to go. 
3 Chori Sliders Recipe 
While it's hard to beat the classic recipe, there are ways to make it better… or at least easier to eat. These are the tiny versions of the classic chori burger topped with a tomato salsa.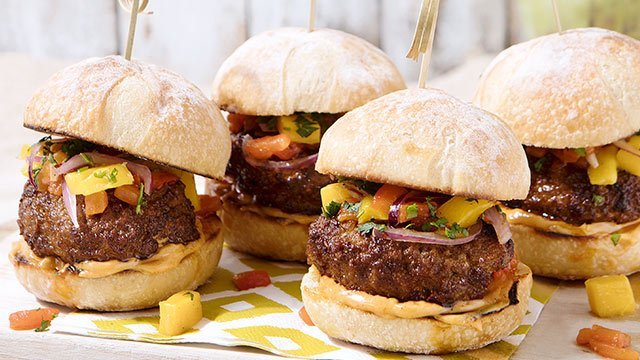 Chori Sliders Recipe
Posted in:
Recipe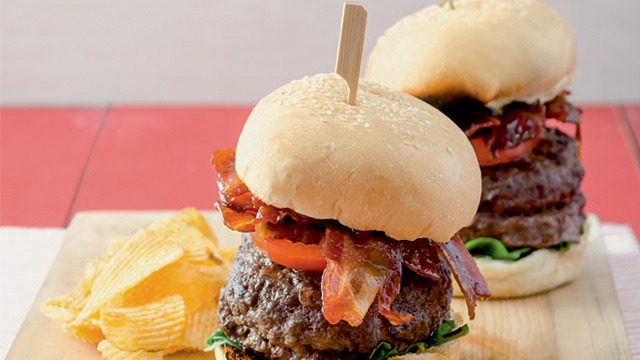 4 Grilled Chorizo and Blue-Cheese Stuffed Burger Recipe 
When you're really getting into the mood for the burger but craving a little more something to it, this chori burger gets the overloaded treatment. It's stuffed with blue cheese and the burger itself gets piled high with bacon, lettuce, and tomatoes. The BLT made better, perhaps? 
It's not hard to understand why this street food has made it on the Must-Eat List of anyone traveling to Boracay. It's a great snack that fills you up just enough so that you can still have dinner and it's tasty enough to have you wanting more. Now those are good traits of a great merienda. 
For more burger merienda ideas, try these recipes: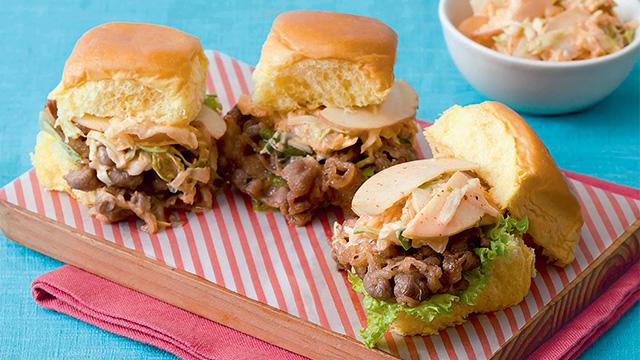 Mini Bulgogi Burgers with Apple Slaw
Posted in:
Recipe