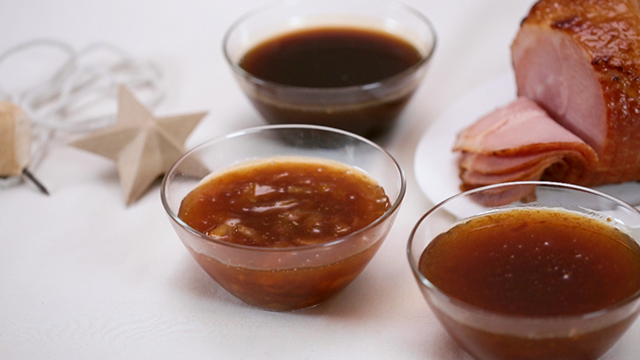 Christmas is not complete without ham! These three easy ham glaze recipes are what you need to make the most flavorful baked ham you could ever make. Pick your favorite according to what you want your ham to taste like: classic and tangy, citrusy sweet, or complex with a touch of savory.
If you're in the mood for something that tastes like the Christmas ham your grandmother used to make, go with the Pineapple Sauce. It's the pineapples that give you a tangy sweetness you're looking for while the cloves give it a little warmth that makes the aromas wafting from the oven smell incredibly warm and cozy.
If you like your ham with citrus and tangy flavors, take a chance on the Orange, Clove, and Honey Glaze. It's got the warmth from the cloves, the sweetness from the honey, and the citrus tang from the orange juice and the zest.
If you want the glaze to be both sweet and savory at the same time, the Cola Glaze has the complexity to warrant a second or third serving! Choose your favorite dark cola and let it be the flavor base. A little honey sweetness and some more savory ingredients create a sweet-savory combo that will make it memorable.
Choose from these three glaze recipes below, and this year's Christmas ham will be the best ham you've ever tasted!
Pineapple Sauce Recipe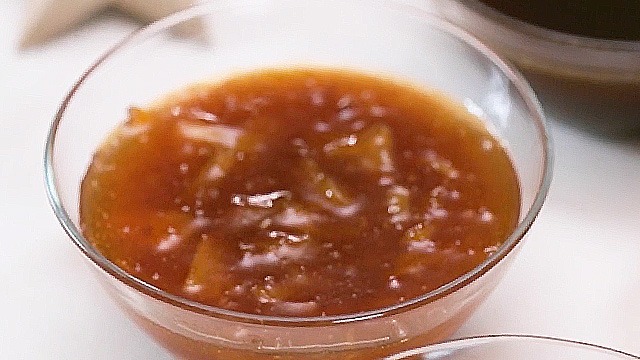 Takes 20 minutes
Makes 1 1/2 cups
1 cup canned pineapple, drained, chopped
1/2 cup pineapple juice
1 cup apricot jam
1/4 teaspoon ground cloves
1/4 teaspoon salt
How To Make Pineapple Sauce
1 Combine all ingredients in a saucepan over low heat. Simmer for about 8 to 10 minutes or until syrupy. Reserve 1/4 cup for brushing onto the ham for 15 minutes.
2 Serve ham with the rest of the compote on the side.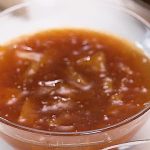 Pineapple Sauce Recipe For Ham
Posted in:
Recipe
Orange, Clove and Honey Glaze Recipe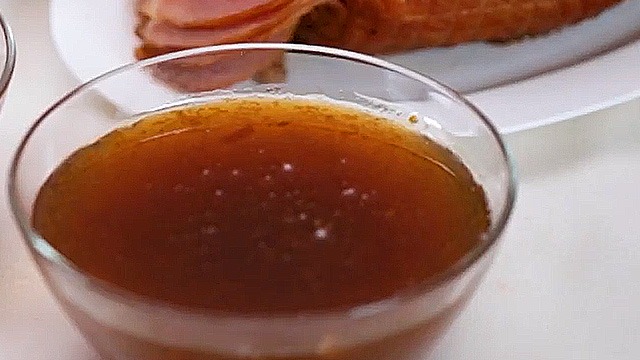 Takes 10 minutes
Makes 1 1/2 cups
1/2 cup orange juice
Zest from 2 oranges
1/2 teaspoon ground cloves
1 cup honey
1 cup orange marmalade
How To Make Orange, Clove and Honey Glaze
1 In a saucepan, heat orange juice, cloves, honey, marmalade, and orange zest until marmalade has melted. Simmer for 5 minutes. Remove from heat and reserve half the glaze to serve and the rest for basting the ham, if desired.
Cola Glaze Recipe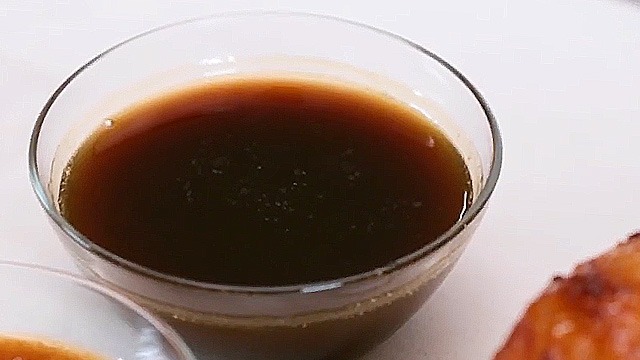 Takes 10 minutes plus simmering
Makes 1/2 cup glaze
1/2 cup brown sugar
1/2 cup cola
1/2 cup unsweetened pineapple juice
1/8 cup honey
1 tablespoon white vinegar
1/2 tablespoon soy sauce, or more to taste
1/2 teaspoon salt, or to taste
1/2 teaspoon cornstarch, dissolved in water, or as needed
How To Make Cola Glaze
1 Mix all ingredients, except salt and cornstarch, in a saucepan. Place over medium heat, and bring the liquid to a boil. Lower heat to a gentle simmer. Season with salt, and adjust accordingly to taste.
2 Whisk in a mixture of cold water and cornstarch to thicken glaze if needed. Carve ham into thin slices before serving with glaze on the side or double the recipe to use for basting the ham.
Need more inspiration? Here are more Christmas ham tips for this season: