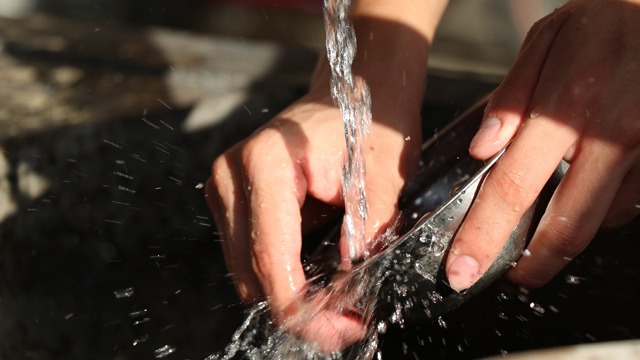 It's happened to everyone. You were cooking something and you got distracted long enough for the food to burn. Burnt pans can be quite a hassle. Don't worry, though. We've got tips to make these pans usable again plus tips to make dishwashing easy.
1 Boiling Water + Elbow Grease
Whether it's a stainless steel pan, a pot, or a baking pan, burnt-on stains can be a pesky problem. An easy way to remove the burnt food is by soaking the stains in boiling water. Once the grease has loosened, you can start scrubbing with a stainless steel scrubber or steel wool.
2 Baking Soda + Boiling Water
For your burnt pans, if the problem persists, turn to baking soda. There are two methods you can do. One, you can sprinkle some baking soda over the burnt food and apply elbow grease, again. Or, you can mix a teaspoon of boiling water with two tablespoons of baking soda to make a paste. Use this paste as an abrasive together with your steel wool.
3 No Steel Wool? Use foil!
Steel wool is the ultimate helper when getting of burnt stains and pieces of stubbornly stuck-on food in pans and plates. It can get worn out though, but don't use your water-softened nails as a substitute scrub. Instead of steel wool, you can crumple up an aluminum foil sheet or, you can also buy this stainless steel scrubber that will never get worn out.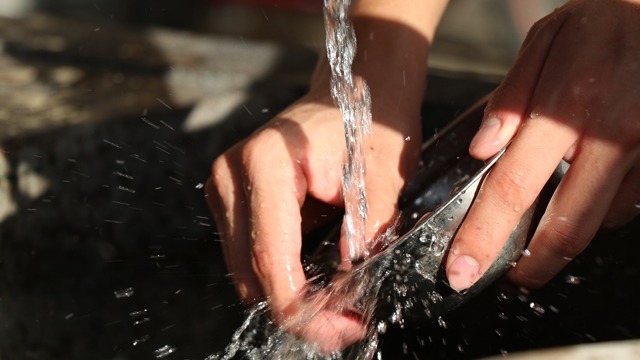 4 Baking Soda + Dishwashing Liquid
Want stronger soap to get that grease off faster? This can be especially useful when cleaning extra greasy plastic containers. Simply add baking soda to your dishwashing liquid which will add abrasiveness while adding cleaning power.
5 Soak It Up With Some Soap
If you don't want to reach for anything else, just add a few drops of dishwashing liquid and let it soak overnight. In the morning, when you're less stressed out about your burnt pan, you can scrub it away with your steel wool with more ease.
6 Cream of Tartar + Water
Get your aluminum kitchen pots and pans back to its sparkling glory. In the pot or pan you want to clean, mix one liter of water and two tablespoons of cream of tartar. Boil the mixture for ten minutes and voila!  An instant aluminum brightener!
These kitchen tools are your friends: all they want to do is help you make good food. Treat them with love and scrub away, so they can always be at their best form.
ALSO READ:
ADVERTISEMENT - CONTINUE READING BELOW
Recommended Videos