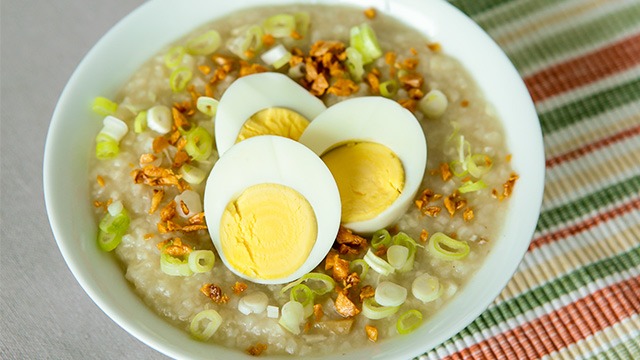 While dark clouds, strong winds and heavy downpour aren't all that comforting to many people, one thing always is: our favorite hot, fuss-free, and comforting dishes. Comfort food exists for a reason—share these recipes and dishes with all your loved ones once the skies turn grey!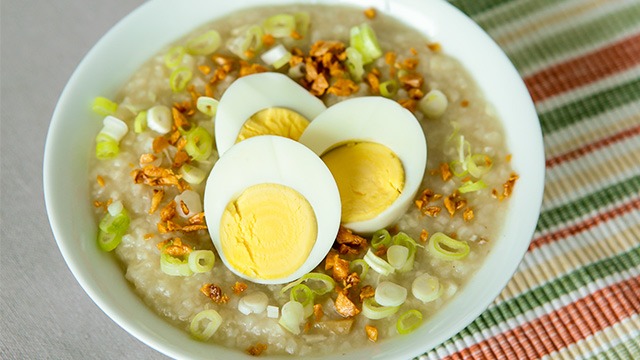 1 Lugaw with Egg
This classic rice porridge is flavored with ginger, chicken stock, and fish sauce. Include large chunks of chicken, hard boiled eggs, and crunchy garlic in the mix!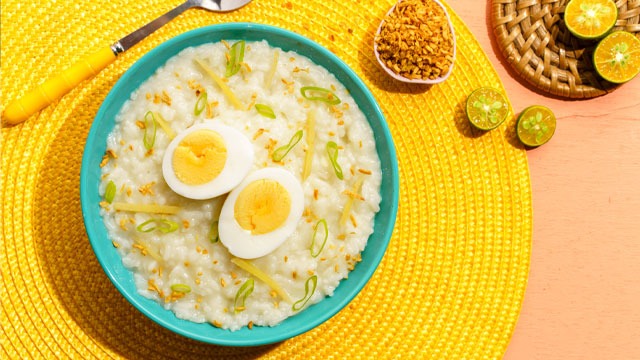 Lugaw with Egg Recipe
Posted in:
Recipe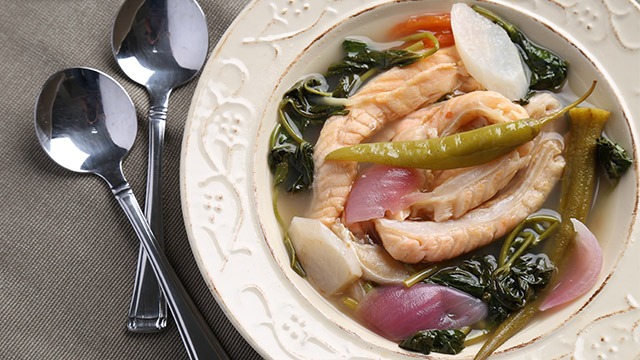 2 Salmon Belly Sinigang
Serve this soup hot for an extra satisfying meal! The salmon belly is simmered in the stock until tender and melt-in-your-mouth.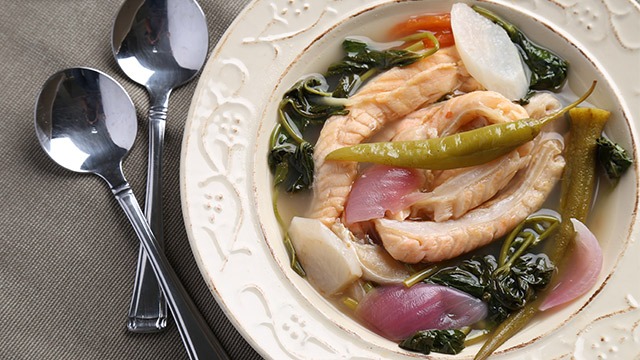 Salmon Belly Sinigang Recipe
Posted in:
Recipe
3 Pork and Meatball Misua Soup
Is there anything more comforting than noodle soup? This classic pork meatball and noodle soup combo is tough to beat.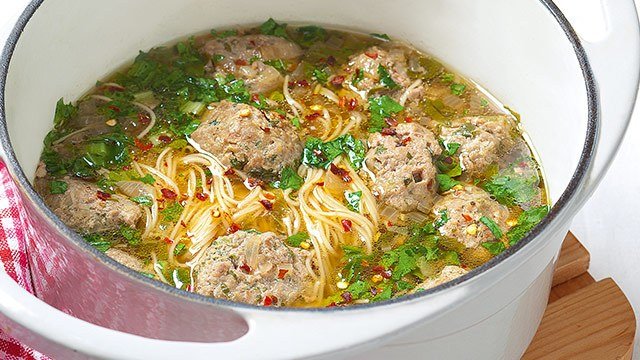 Pork Meatball and Misua Soup Recipe
Posted in:
Recipe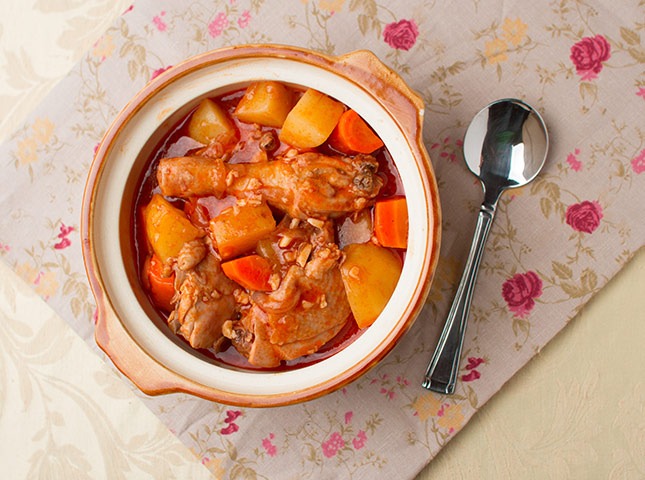 ADVERTISEMENT - CONTINUE READING BELOW
Recommended Videos
4 Chicken Afritada
This recipe calls for very few ingredients but delivers big on flavor. Pour the extra sauce over rice for a hefty meal.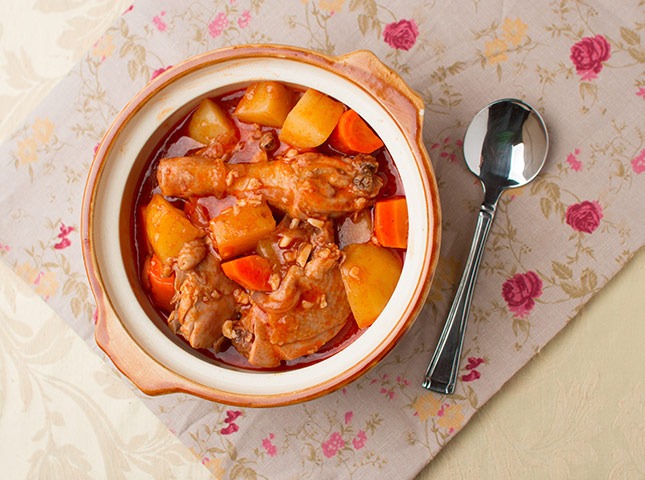 Chicken Afritada Recipe
Posted in:
Recipe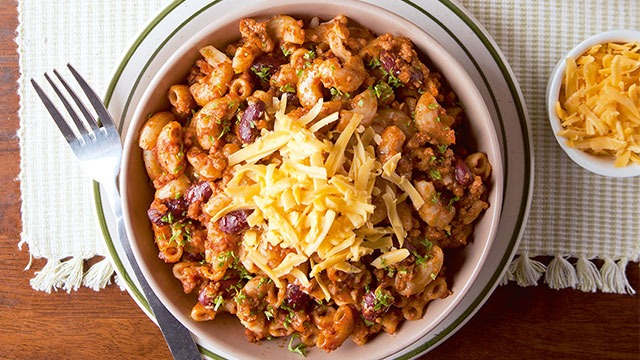 5 Tex-Mex Chili Pasta
This one-pan pasta dish makes it an easy recipe to use for fuss-free cooking. It's also similar to a hot chili con carne bowl, but with a delicious twist. Serve it with tortilla chips on the side!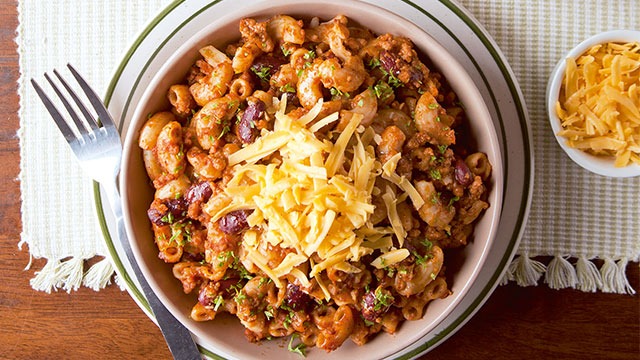 Tex-Mex Chili Pasta Recipe
Posted in:
Recipe
ALSO READ: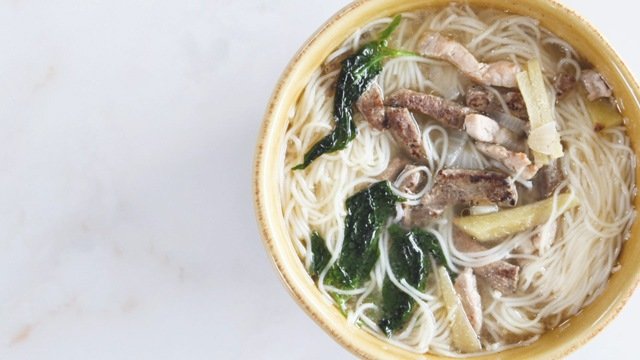 WATCH: How to Make Batchoy Tagalog
Posted in:
Cooking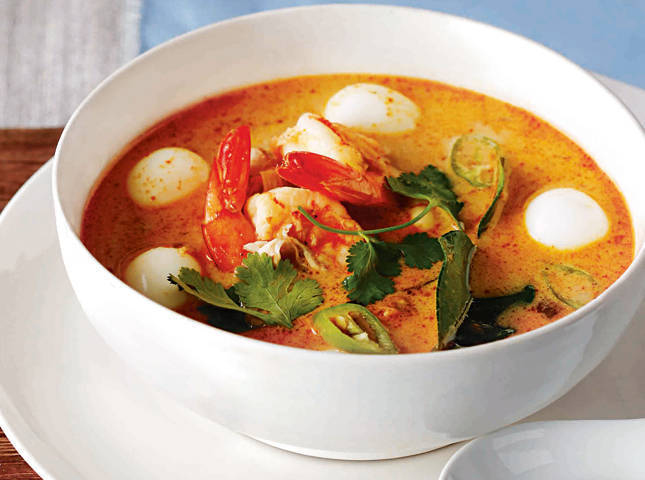 10 Soups to Cook During Rainy Days
Posted in:
News + Trends