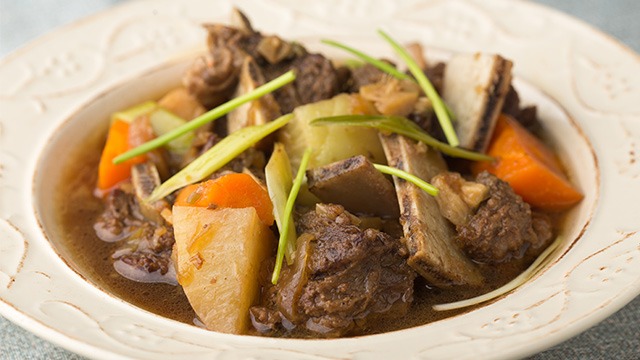 A good beef stew marks the makings of a home cook who understands the importance of simple ingredients treated properly. Like a good old chicken soup or hearty pork adobo, beef stew is a dish that every home cook must master. It's the perfect dinner dish for both weekdays and weekends, and is meant for sharing with friends and family. Here are tips on how to get it right!
1 Use the right cuts of beef.
Chuck would be the economical choice, short ribs are pricey but are tender, and sirloin is flavorful but a little chewier than other cuts.
2 Sear your meat.
This is where you start building flavor. Turn up your heat and sear your beef until you get those golden brown bits at the bottom of your pan. This is where the flavor comes from! Remember to sear in batches: over-crowding the pan will make your beef chunks steam, not sear.
3 Low and slow.
Always allot ample time for your beef to simmer into fork-tender chunks. Most beef cuts need time to break down—especially chuck, sirloin, and shanks.
4 Use stock.
While you can opt for water, beef or chicken stock will amp up your beef stew into a cozy, flavorful dish.
5 Add your vegetables halfway through cooking.
Mushy potatoes, carrots, and peas are not appealing! Add them halfway through cooking so that they retain their crunch.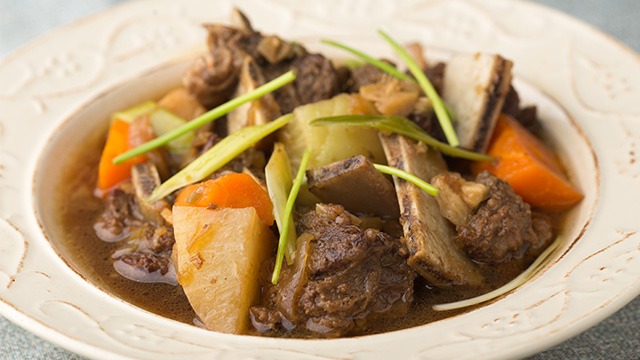 Asian-Style Beef Stew Recipe
Posted in:
Recipe