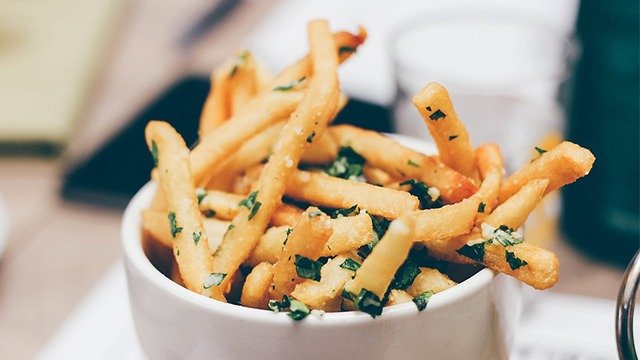 Delicious fact: Cooking crunchy, salty strips of bacon always leaves you with a sizeable amount of rendered bacon fat. Here's a cooking hack to save you from throwing away a perfectly precious ingredient—bottle up your bacon grease and use it for frying.
Remember to run the rendered fat through a sieve and discard any solid burnt bacon bits. Store the fat in the refrigerator until needed. Similar to coconut oil, bacon fat solidifies in colder temperatures, so, like butter, it needs to melt and heat up in a pan before being used for frying.
Use bacon fat for homemade fries, sunny side-up eggs, pan-fried chicken, and pancakes!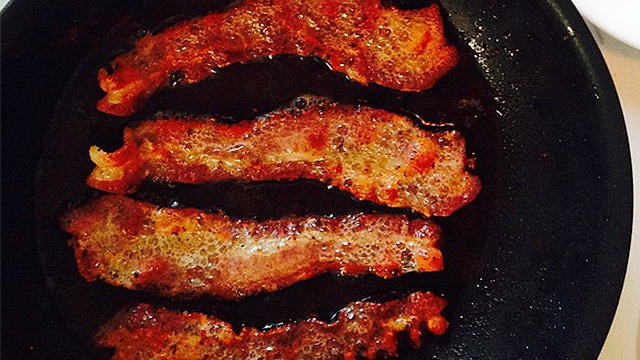 A Guide to Cooking Bacon Like a Pro
Posted in:
Cooking