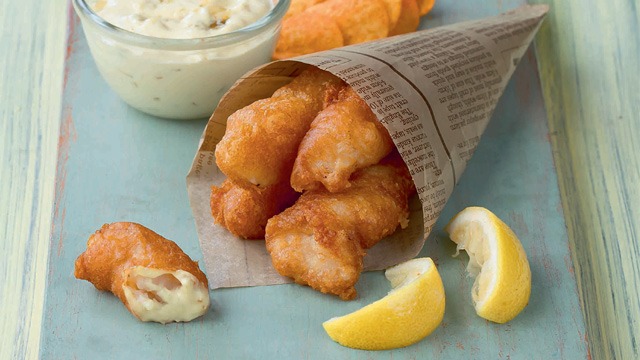 The key to ultra-crisp and light deep-fry batters is an unlikely ingredient: beer! Onion rings, fish fillets, and fries absolutely love beer batters because of their ability to coat properly and minimize overcooking. Plus, beer batters taste amazing.
Here is the food science behind it: Gibbs and Myhrvold from Scientific American report that beer contains three ingredients that contribute to a crisp batter. Carbon dioxide is a gas that expands when it hits hot oil and gives beer batter its lightness. Foam acts as a thermal insulator, which means that oil is absorbed mostly by the batter and not the protein that it wraps, so your chances of overcooking are much smaller. Lastly, alcohol helps the batter cook quickly and crisp easily.
Remember to use a cold beer when whipping up your batter, and to use it right away. Letting it sit for too long will let all those precious foam bubbles die out.
Excited to make your own beer batter? Try it out with these recipes: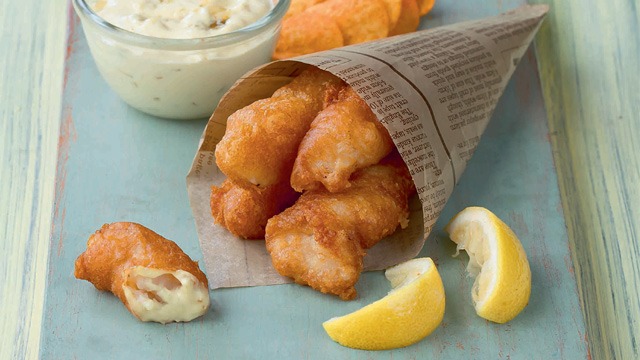 Beer and Vodka-Battered Fish Fingers
Posted in:
Recipe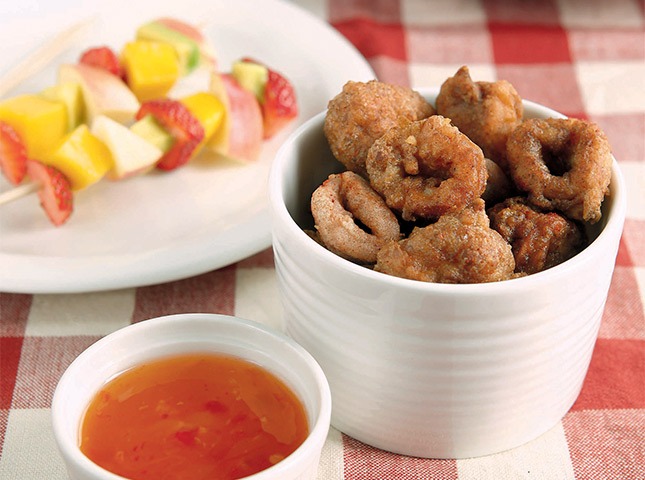 Beer-Battered Spicy Calamares Recipe
Posted in:
Recipe