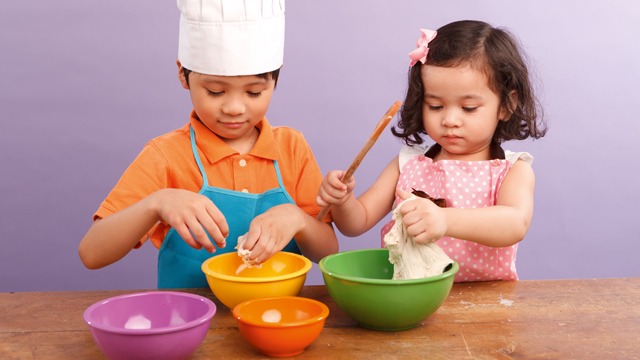 One of the best and fun bonding activities you can do with your kid is cooking together. It's fun for the kid and the adult. Plus, it can be deliciously rewarding. You get to have a delightful mess (which kids are always into) that churns out something delicious. They also get to learn a life lesson: how to cook.
Getting kids comfortable in the kitchen from a young age will also help them as adults, as they won't be afraid to cook for themselves, and maybe even cook for you.
Before you rush into the kitchen with the kids though, it's important to teach them certain lessons on safety and cleanliness. With fire and sharp objects in the kitchen, kids should be taught to be careful. These important tips will ensure that no life-changing accidents occur, and if in case a tiny incident occurs, the kids will know what to do, too. Also, having a clean set-up will teach them responsibility and make sure that the food you end up producing is safe and edible.
What's The Most Important Cooking Tip Of All? Always Have Adult Supervision.
Kids should not be left to cook in the kitchen alone if they are ten and younger, or have not learned the safety tips by heart.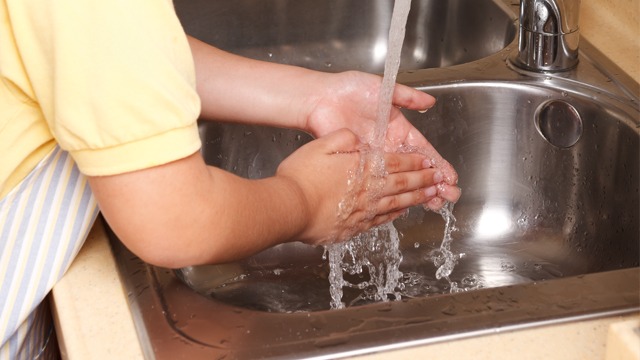 Cleanliness Is Key
Always teach them to wash their hands with soap and water before handling food. (Be sure that they are washing underneath their fingernails!) Make sure their hands are dried well, too, because wet hands can be slippery.
If you spill something on the table or floor, wipe it right away. Wet spots can be slippery.
Remember The Dresscode
Have them wear short-sleeved clothes and closed shoes.
Avoid baggy or loose clothing that might get in the way or catch on something.
Long hair should be tied and kept away from the face.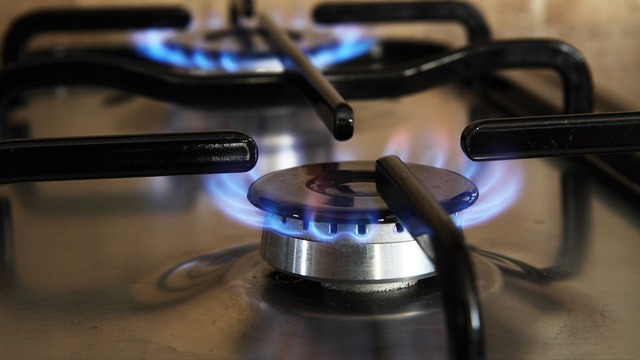 Stove Safety
One safety tip to prevent them from using the stove while you are away is to turn the stove off from the source. This means turning off the gas stove's connection to the gas tank and unplugging electric stoves when not in use.
When cooking, as the adult, handle the stove and oven. When doing so, lead by example and always have potholders nearby.
When is it safe to teach your kids how to use the stove? First, when they show a sense of responsibility. Second, if they are at least tall enough to be able to hold the pan and see its contents properly while on the stove. They should also be strong enough to handle the weight of the pan.
Pan handles should always be tucked away when not in use. When the handle is sticking out from the stove or table, people are in danger of accidentally hitting the pan.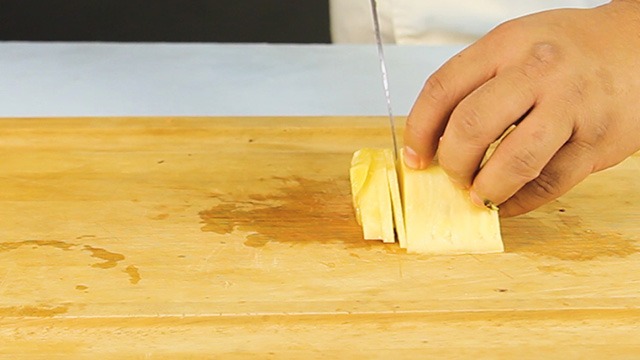 Sharp Objects
Tell them to be careful when handling sharp objects such as knives, peelers, and graters.
Make sure they know exactly how to properly hold a knife before they use it.
Make sure they understand that they should never run when holding sharp or pointed things.
Also, teach kids how to properly hand knives over. You should never hand over a knife with the blade pointing towards a person. Instead, hold the knife blade with your hand over the blunt edge and hand it over, handle first.
The Right Time And Way To Taste Food
Never taste hot food, dip fingers into hot liquids like soup, or lick hot utensils.
ADVERTISEMENT - CONTINUE READING BELOW
Recommended Videos
When tasting the food, teach them how to use a tasting spoon. Ladle or scoop a little of the food onto the tasting spoon. Never dunk the tasting spoon into the food to avoid contamination.
Do not let them taste uncooked meat, flour, and eggs.
In Case Of Breakage
It's best to use plastic materials when cooking with kids to avoid breakage.
However, if a glass object breaks, be sure to teach kids this protocol:
1 If you're not wearing shoes, don't move. Instead, call for help for someone to give you clean slippers to step into.
2 Do not handle the broken glass with bare hands. Use a towel to put large pieces into a paper bag or old newspapers.
3 Sweep away the rest. To be extra sure you got the smallest shards, wipe the area in one direction with a clean, wet, rag. Always clean a larger perimeter than you think. Shattered glass tends to fly far.
In Case Of Fire
Teach kids this protocol for when something catches fire. Even if it never happens, it's always good to be ready.
Here's what to do in case of a fire: 
1 Don't panic and ask for help. If the fire has gotten uncontrollable, be sure the kids know the number of the local fire department or at least 911.
2 Identify the source of the fire.
3 Turn off the oven or stove.
4 Do not open the oven/oven toaster/microwave door if it's on fire inside. This will eventually deprive the fire of oxygen. If a frying pan is on fire, use a pot holder or oven mitt to put the lid on.
5 Don't use water to put out a fire in the kitchen! You can subdue a flame by pouring plenty of baking soda or salt. You can also get a towel and throw it over the fire. Do not swat the fire as it might only make things worse as you will be "fanning the flames."
6 If your kid is old enough and strong enough, teach them how to properly use a fire extinguisher.
These tips might seem a lot to you, but trust us, they are worth learning. The more often you cook together in the kitchen and review these tips, the more it will easily become second nature.
This article was published in the April 2012 issue of Yummy magazine. Edits were made by Yummy.ph editors.
ALSO READ: