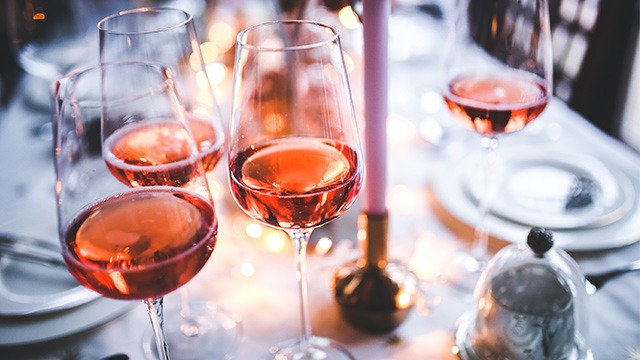 When a cooking or baking recipe calls for wine as an ingredient, which ones do you choose? Here are some tips to help you choose the right bottle.
1 Cook with wine that you would drink.
Select good-quality wine that's reasonably priced. There is no need to splurge on expensive, premium wine since most of the flavor and aroma will be lost during the cooking process.
2 Consider the wine's acidity.
The tartness of the wine will be more pronounced as it cooks. Use one with high acidity for dishes that will complement the additional sour flavor from the wine.
3 Use dry wine when a dish is savory or doesn't require sweetness.
Read the description on the bottle to find out more about its characteristics. Examples of dry white wine are Pinot Grigio, Sauvignon Blanc, and Chardonnay; dry reds include Cabernet Sauvignon, Merlot, Pinot Noir, and Shiraz.
4 On the other hand, use sweet wine for desserts.
Use sweet, nutty wine like Pedro Ximénez for nut-, caramel-, and vanilla-based desserts. Pick sweet fortified red wine like Ruby Port for chocolate treats, and sweet white wine like Sauternes and Moscato for fruity desserts.
Tips were originally published in the June 2016 issue of Yummy magazine.
5 Things You Can Do with a Bottle of Wine
Posted in:
Cooking