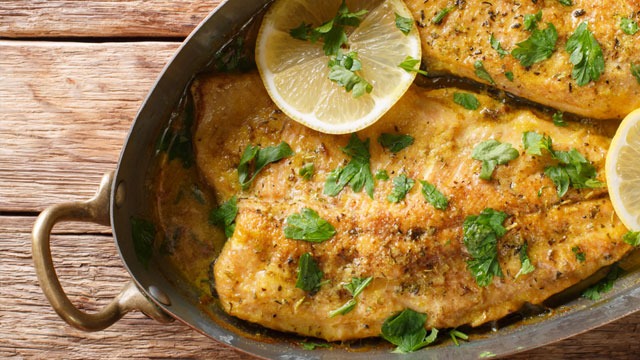 The high prices may not be the only reason you're skipping the pork, chicken, beef, and other kinds of meat. You might be trying to eat better this year as part of your new year's resolutions. If you are contemplating avoiding the big three meats—namely, pork, chicken and beef—then you will appreciate this list of recipes that avoid all three in its ingredients list. 
These recipes are all about fish, tofu, and vegetables. The great news is that all are guaranteed to be delicious and easy to make, too. 
Here are recipes you're going to want to start your week off right with: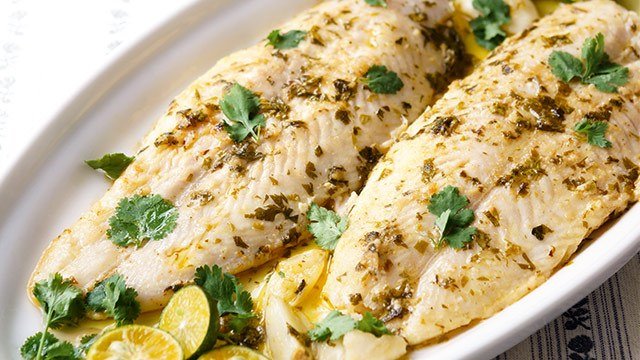 1 Calamansi Fish Fillet Recipe 
There's something irresistible when you make fish with calamansi juice. The combo of any fish and calamansi is delicious so when it's prepared this simply, you know it's going to be good. You can take this same simplicity of preparation with other citrus fruits, too! Try it with oranges, lemons, and even super sweet Mandarin oranges that you got from a can. There is no shame in turning to pantry staples if the resulting dish is well worth every bite!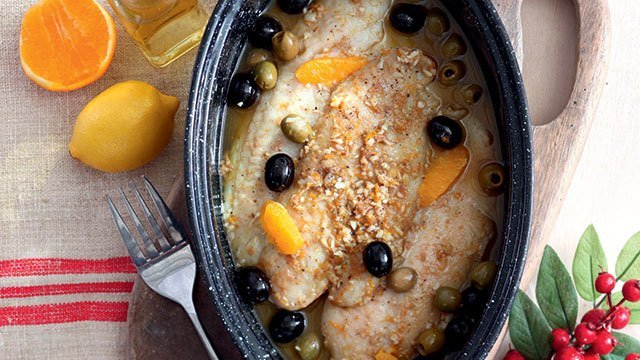 Pan-Fried Fish in Citrus Sauce Recipe
Posted in:
Recipe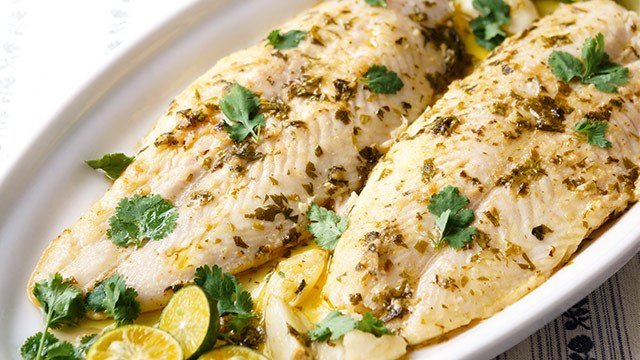 Calamansi Fish Fillet Recipe
Posted in:
Recipe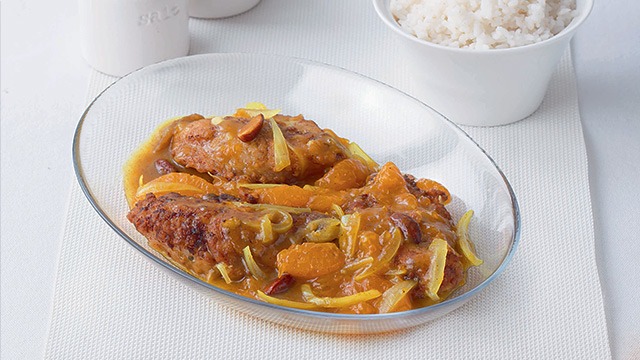 Fish Fillet with Mandarin Oranges
Posted in:
Recipe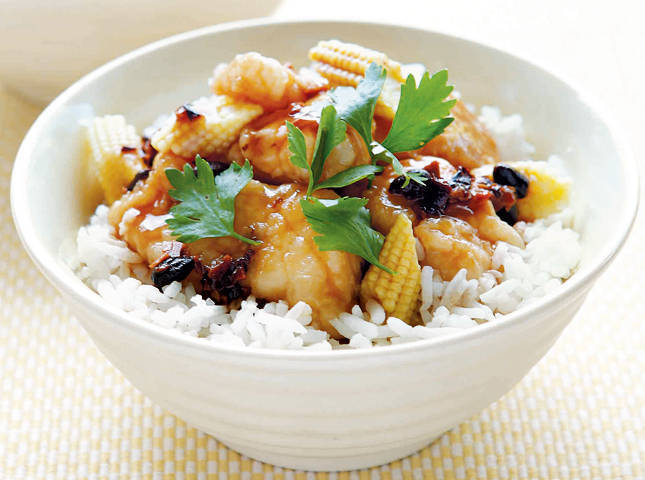 2 Fish Fillet and Baby Corn with Black Bean Sauce Recipe 
Fish fillets have be to one of the easiest raw meats to cook. It cooks super fast and is easy to use in any dish if you're not too concerned about it flaking apart. This just means that the fish is always tender to eat plus, you won't have to worry about any fish bones since it's in fillets.
This easy stir fry using super tasty black beans is a great reason to use fast cooking ingredients in a fast cooking procedure. You'll have this dish on the table fast! You can even use the black bean sauce to make a whole fried fish like pompano or fried tofu squares extra tasty and appetizing, too.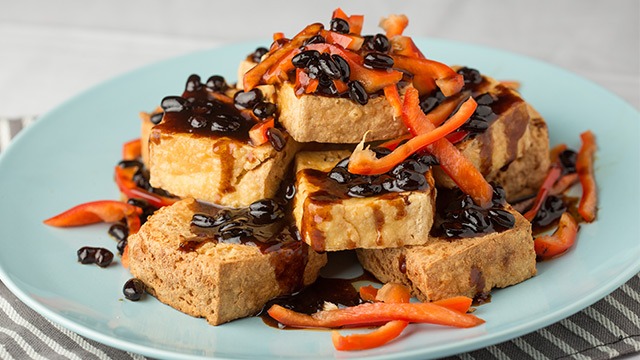 Tofu in Black Bean Sauce Recipe
Posted in:
Recipe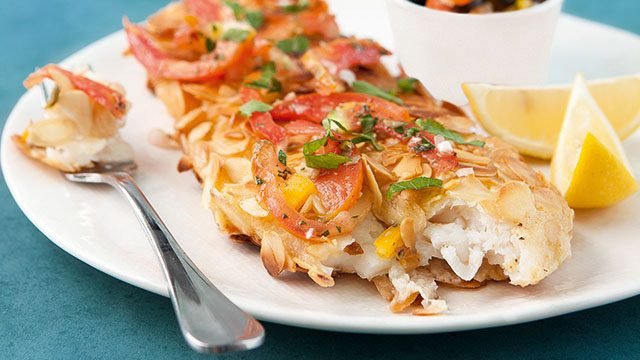 3 Pan-Fried Fish with Mediterranean Sauce Recipe
Anyone on the Mediterranean diet? Then you'll love this simple yet tasty recipe that lets you stick to the diet in a delicious and healthy way. Just remember to swap the cooking oil with olive oil and you'll be fine with eating this fish dish whenever you cook fish. 
ADVERTISEMENT - CONTINUE READING BELOW
Recommended Videos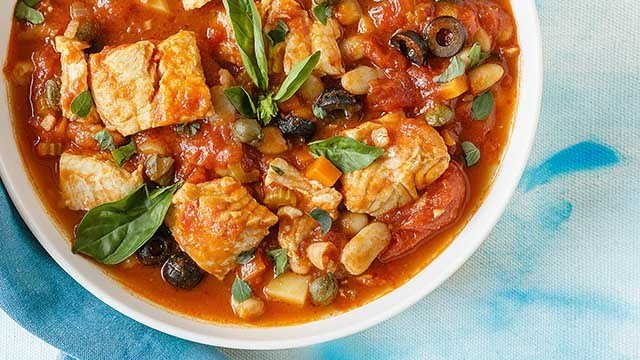 4 Italian Fish Stew Recipe 
Here's another fish recipe that will fit your Mediterranean diet: a fish stew loaded with all the ingredients of a tomato-based stew but using fish fillets instead of beef chunks. You'll love the tangy ingredients that amp up the flavors of the sauce wonderfully and the hearty ingredients that make this filling and satisfying in more ways than one.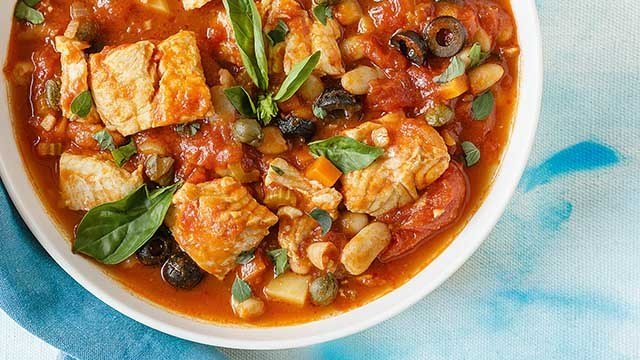 Italian Fish Stew Recipe
Posted in:
Recipe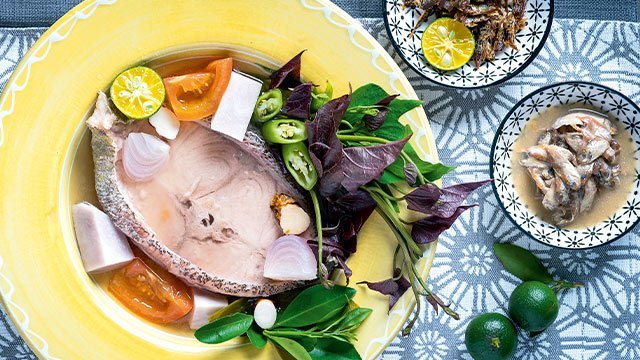 Fish Cocido (Fish Stew) Recipe
Posted in:
Recipe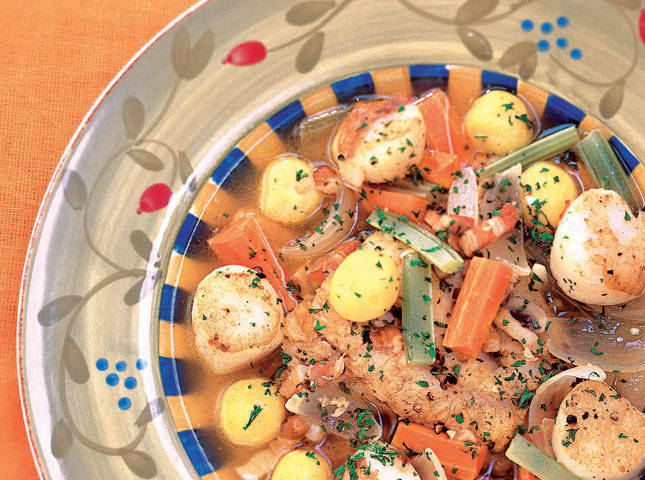 Matelote De Poissons (French Fish Stew)
Posted in:
Recipe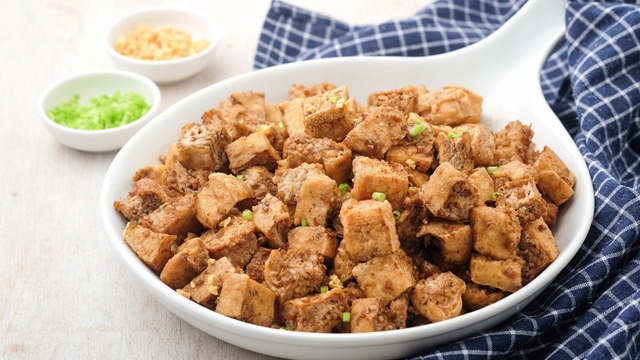 5 Tokwa Salpicao Recipe 
Salpicao is basically a dish loaded with garlic. Garlic lovers are probably big fans of anything made like a salpicao. If you're one of those garlic-loving people, this dish that uses tokwa or tofu is your next go-to recipe if you're cooking without any meat. You can even try this same recipe using mushrooms or chunks of tuna, tanigue, or other hearty fish pieces.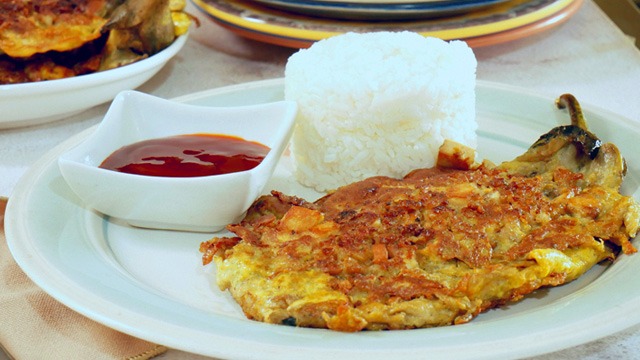 6 Tortang Talong Recipe With Tokwa 
A classic tortang talong is a grilled eggplant topped with a ground meat mixture to make it extra satisfying and appetizing. Talong fans will not need any encouragement to make and eat this dish, so you can definitely skip the meat and just have the talong for your meal. However, if you think you might miss the hearty ground meat, why not use crumbled tokwa instead? You stick to your commitment to avoid pork and you still end up with a dish that's super satisfying.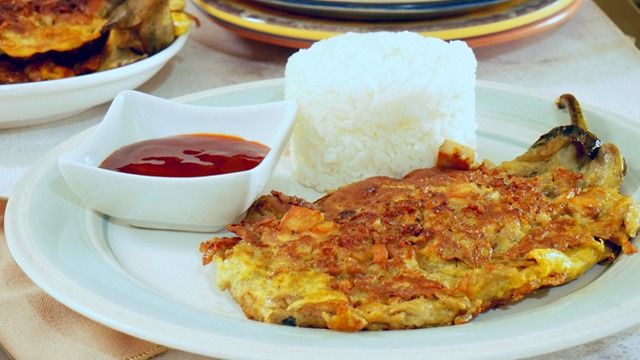 Tortang Talong With Tokwa Recipe
Posted in:
Recipe
There are many ways to skip the pork, chicken, and beef in recipes! Here are more recipe ideas you may want to try:
***