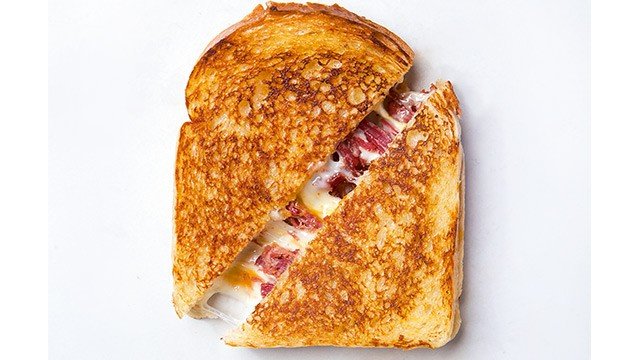 We all have those days when we're too busy to prep our baon. Or worse, our lack of time doesn't afford us a satisfying meal. You know what can help? A can of corned beef. This cooked can of meat can make baon planning a breeze! After all, cooking your meat is usually what takes up most of our time when cooking. So why not make life a little easier by fully taking advantage of this canned staple?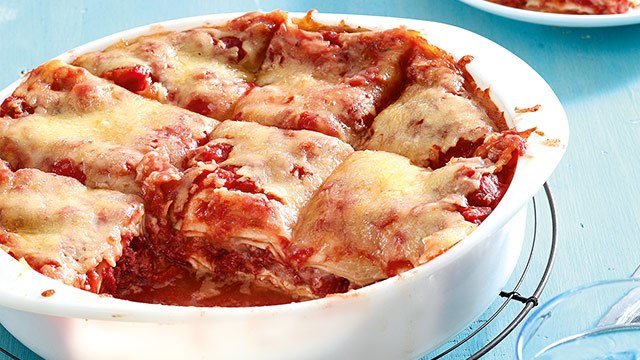 Monday: Corned Beef Lasagna Recipe
Yes, it does take 50 minutes to make, but most of that is just leaving it in the oven to do its thing. Prepping only takes 10 minutes and you get a gift that keeps on giving.
Cool down your lasagna, partition then freeze it, and you can have it again on Friday if you want.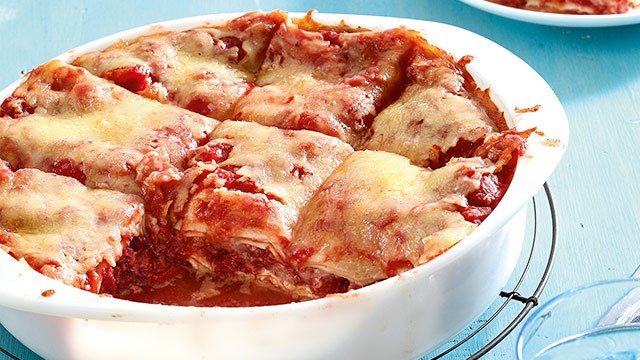 Corned Beef Lasagna Recipe
Posted in:
Recipe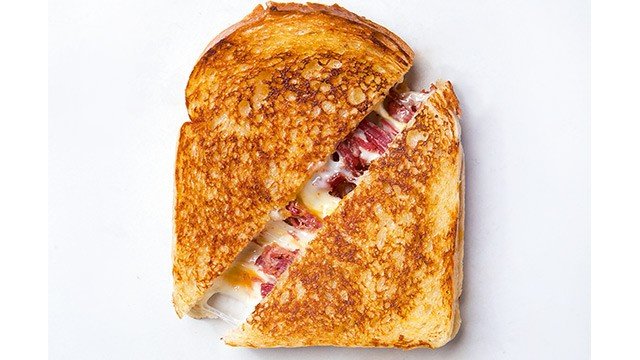 Tuesday: Grilled Cheese and Corned Beef Recipe
You know what never fails to make us smile? Cheese. So if you need a reason to smile on a Tuesday, this is it. The corned beef will bulk up your usual grilled cheese sandwich to make it more filling for the day. Also, sandwich recipes are incredibly easy to prep!
You'll sport a bigger smile if you've got an oven toaster at your office pantry to get the cheese back to being warm and gooey!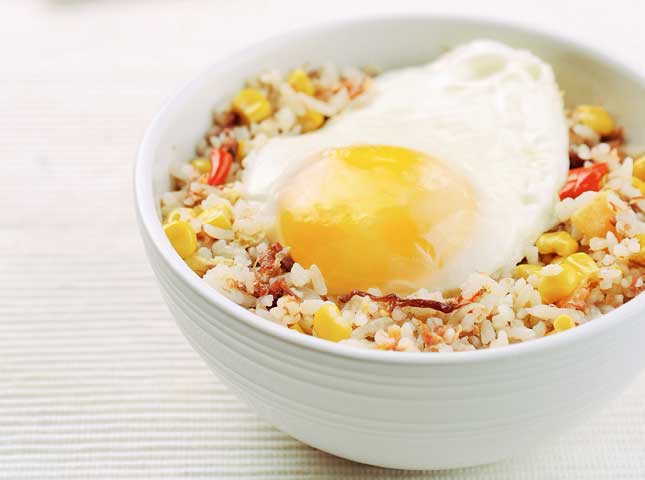 Wednesday: Spicy Corned Beef Rice Recipe
Wednesday humpday, we have to admit, is one of the most difficult days of the week. Tired of the work days that have passed and seemingly so far from beloved Friday. So you really need something quick, easy and comforting on this day that can perk you up! This spicy corned beef is perfect for that exact situation. The spice gives you the kick of excitement you need and it's so simple that it'd be ready in just 11 minutes!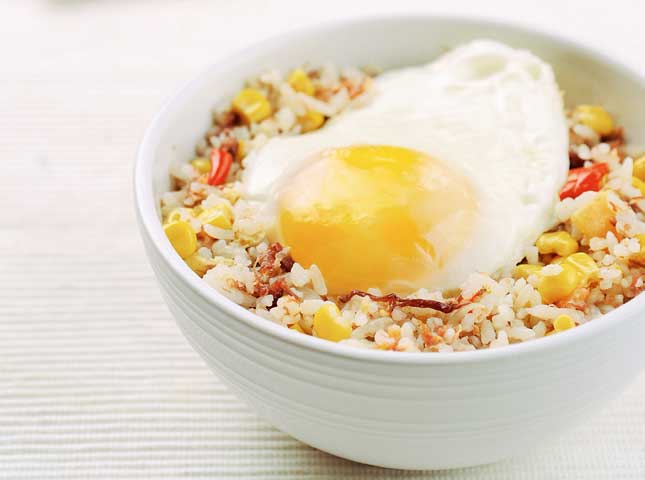 Spicy Corned Beef Rice Recipe
Posted in:
Recipe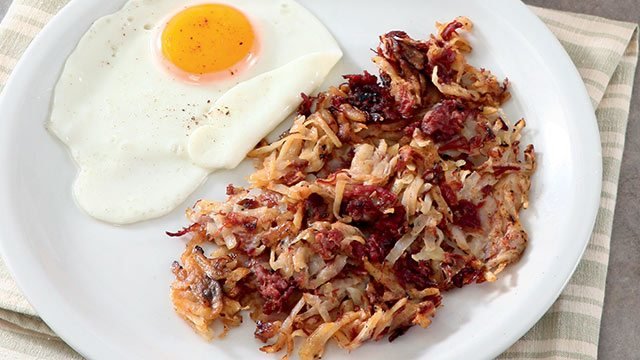 Thursday: Corned Beef Hash Browns Recipe
What a transformation the simple addition of potatoes into your corned beef can make! While it's common to do this for breakfast, you may want to pack it for lunch instead when it's made crispy like this has become. Potatoes are extremely versatile so by crisping it up, it becomes that perfect cross between crunchy and creamy. Just take note that you may want to make a little more of this recipe because…
ADVERTISEMENT - CONTINUE READING BELOW
Recommended Videos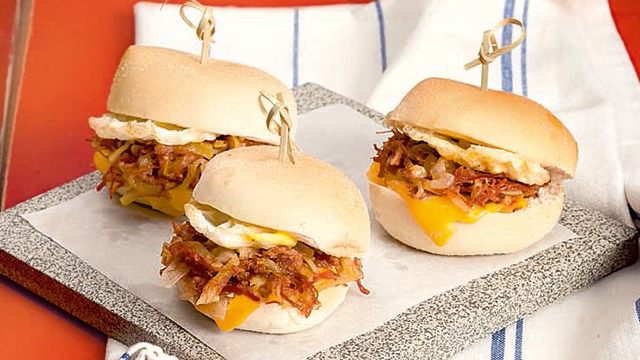 Friday: Corned Beef Sliders
You can use the corned beef hash browns recipe above for mini sandwiches like these sliders! It becomes the perfect merienda: it's small and hearty enough to stave off hunger pangs during the commute home before dinner.
Congratulations, you just won several precious minutes of your life and a really delicious meal to boot!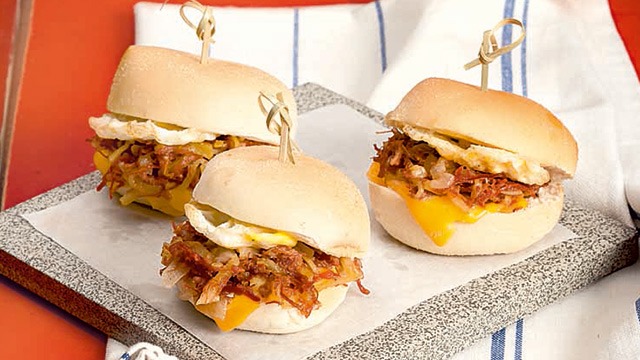 Corned Beef Sliders
Posted in:
Recipe
So, the next time you buy a delicious can of your favorite brand of corned beef, get creative! Look at it with new eyes and a new appetite to create something different and delicious every time. It's a can of easy baon possibilities. 
ALSO READ: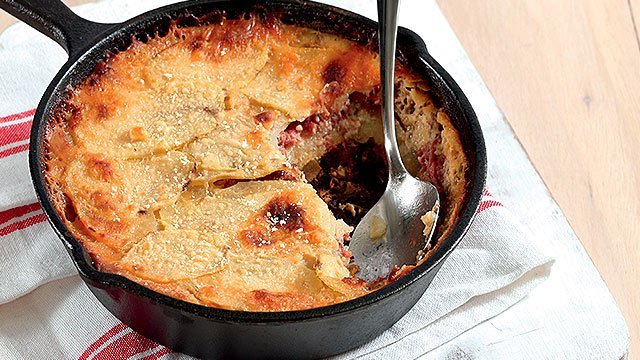 Stovetop Corned Beef Casserole Recipe
Posted in:
Recipe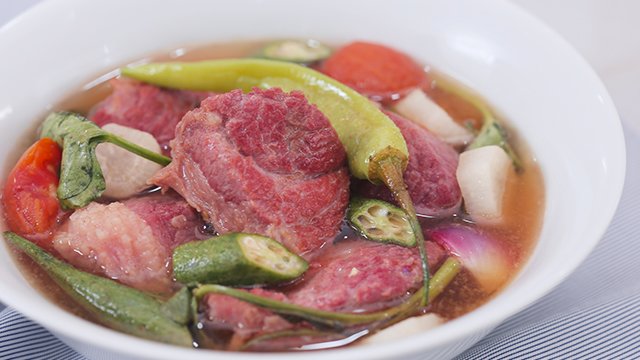 WATCH: How to Cook Corned Beef Sinigang
Posted in:
Cooking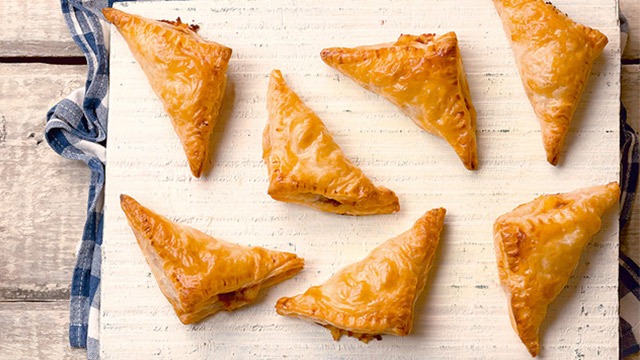 Cheesy Corned Beef Empanadas
Posted in:
Recipe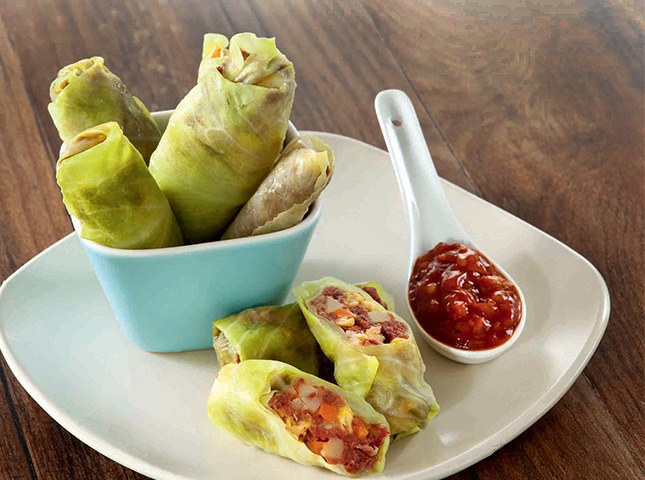 Stuffed Cabbage Rolls Recipe
Posted in:
Recipe