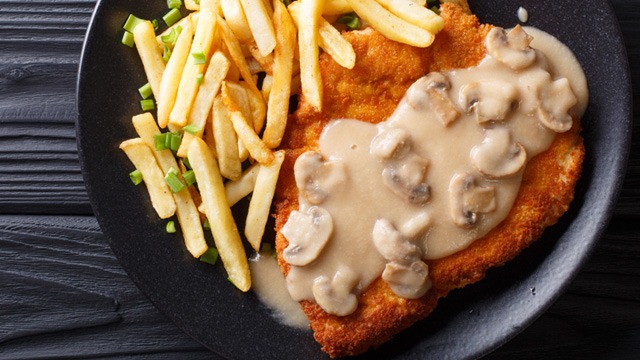 A creamy mushroom sauce could be what makes your lechon baka or roast beef even more super delicious. The creaminess of the sauce complements the meatiness of the beef, so together, it's a match made in ulam heaven.
This creamy mushroom sauce however is not normally included in the lechon baka order, so you normally need to make it yourself if it's not available. To make it, you either need to have a packet or a can ready to turn into this luscious sauce. 
That's where the cream of mushroom shines its brightest outside of being a soup! It can be made into more than just soup you serve on the side with the main course. Whether you're using a packet of dried cream of mushroom soup or using a condensed can of the soup, here are delicious ideas on how this soup can be used for more than just a side dish: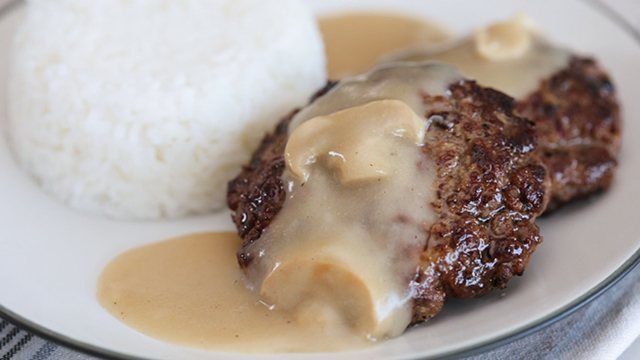 1 Make a delicious and creamy mushroom sauce. 
If you're one of those people who love to pour sauces over their food, this is the perfect way to introduce this mushroom dish to your meal. A creamy mushroom sauce is all that you need to turn an ordinary dish into an appetizing one just by pouring the sauce all over your plate. 
You should also try it poured over a plain burger that's a hack of a popular fast-food chain's popular rice meal.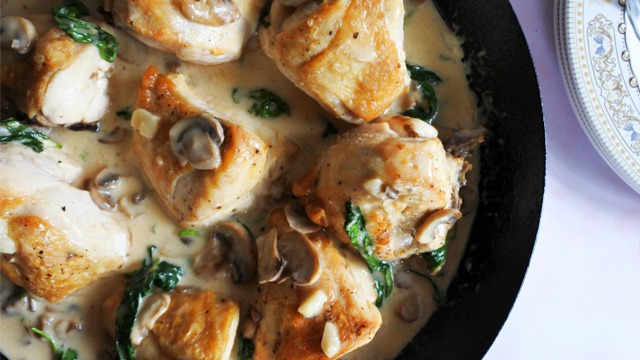 2 Stir it into the dish. 
It's easy to make a sauce that you serve on the side but why serve it on the side when you add it to the dish itself? Not only will the dish be immediately creamy and delicious, it also eliminates the need to make two dishes. You will have to season both just right so that one doesn't overwhelm the other when put together.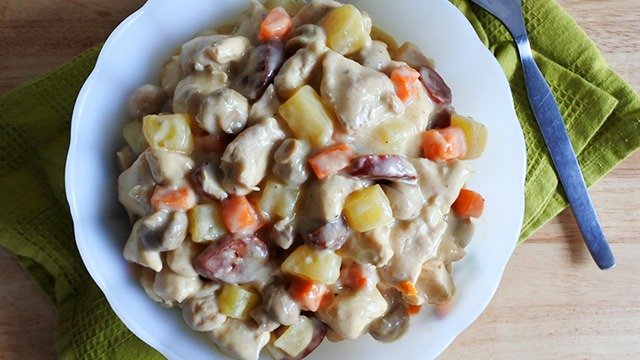 Easy Chicken Pastel Recipe
Posted in:
Recipe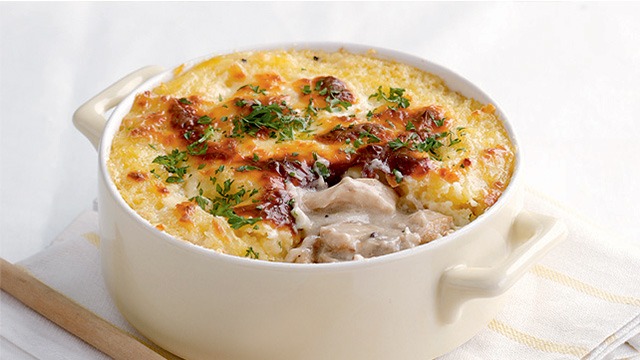 Chicken Casserole
Posted in:
Recipe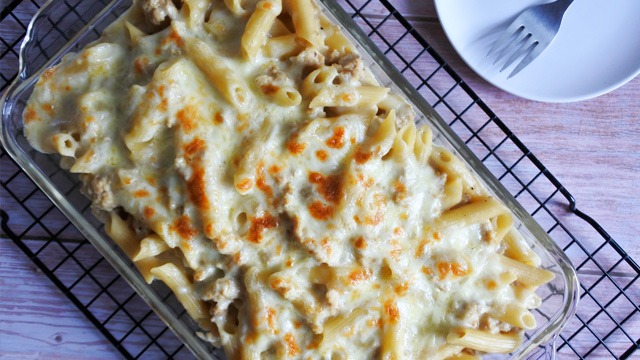 3 Make a pasta sauce. 
Adore creamy mushroom pasta? Then you can skip some steps by using cream of mushroom soup! The soup is a thickened sauce that can instantly be made into a pasta dish just by tossing it with some cooked pasta. Why stop there? Serve it with a piece of grilled chicken fillet, use tuna, or mix it with beef to make that classic beef stroganoff. Just swap the sour cream with the soup instead for a savory, umami-packed meal. 
ADVERTISEMENT - CONTINUE READING BELOW
Recommended Videos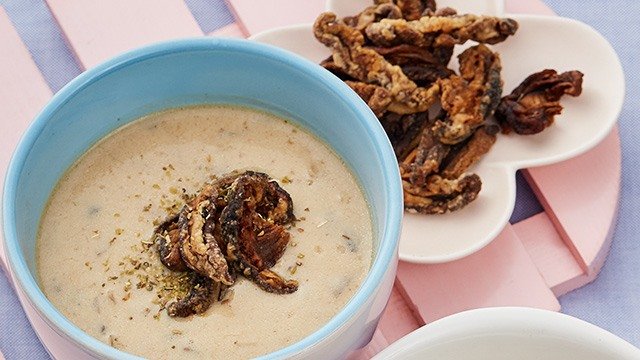 4 Make soup.  
There's no need to get fancy when all you want really is soup. This makes it super easy to make into a light meal that can satisfy your need for a creamy taste. Want to jazz it up a notch? Fry some fresh mushrooms and garlic and use that as your topping.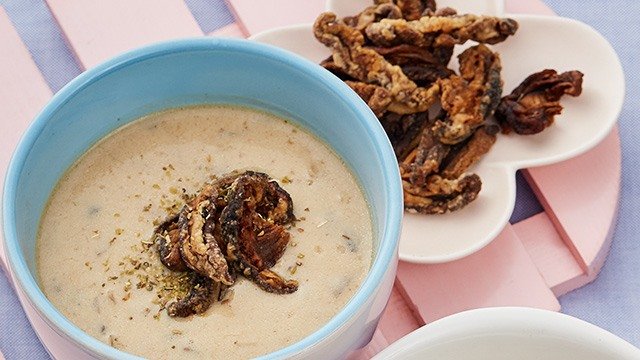 Cream of Mushroom Soup Recipe
Posted in:
Recipe

Shiitake Mushroom Soup with Potato Mash
Posted in:
Recipe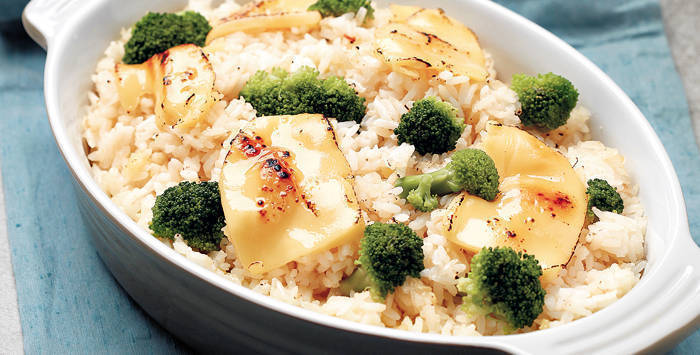 5 Create a creamy and cheesy rice. 
Even rice can be made extra special just by choosing what to add to the dish! A rice recipe can be simple but to make a meal more appetizing, you can add seasonings and flavoring to make it taste extra good. Make the rice creamy and delicious just by adding it to sauce so it looks like a creamy risotto. Then top it off with pieces of broccoli and a melty cheese to make this into a side dish you'll want to have on the table.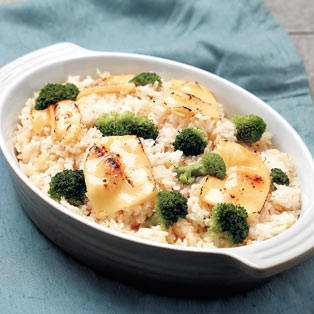 Cheesy Broccoli Rice Casserole
Posted in:
Recipe
***