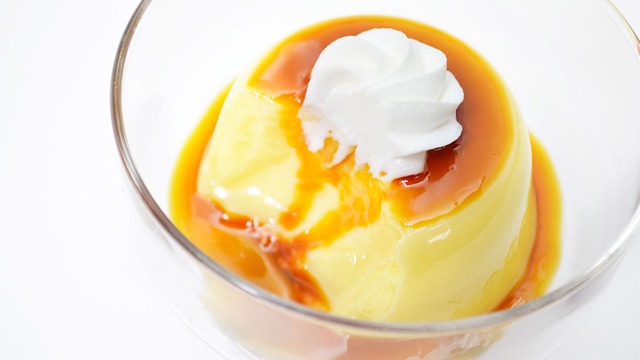 We've all been there: you are craving a dish and when you check your kitchen cabinet, you discover you're short on ingredients.
If you love making and eating leche flan, we've got good news for you: You can still make leche flan using regular milk and sugar instead if you don't have evaporated milk or condensed milk in your kitchen.
You don't need to settle for ingredient substitutes to make a leche flan with this recipe because it's not a substitute. What you'll do is make the version that doesn't use those two ingredients but still has the basic ingredients that make up those ingredients: milk, cream, and sugar.
For every cup of evaporated milk, you can use a combination of half all-purpose cream and half fresh milk. If you only have powdered milk, just dissolve the powdered milk in water as directed by the package then measure as needed. The cream will help mimic the reduced nature of evaporated milk as well as add some creaminess that you're looking for in evaporated and condensed milk.
For every cup of condensed milk, add the same amount of sugar to the half milk, half cream mixture you just made for the evaporated milk. Then use as directed in your leche flan recipe.
What you've basically made is the other version of the leche flan, the crème caramel or the crème brûlée but with the caramel on the bottom instead of on top. A crème caramel or crème brûlée is basically leche flan but usually made with fresh milk or cream and sugar instead. It also usually uses the whole egg rather than just the yolks. While this may not be the leche flan you're used to, either would be a great substitute. 
Here's how to make a simple crème caramel in a steamer:
Crème Caramel Recipe
Takes

50 minutes plus chilling

Makes

1 llanera or 4 servings
1 cup sugar, divided

3/4 cup fresh milk

3/4 cup all-purpose cream

1/2 teaspoon vanilla extract (or zest from 1/2 dayap)

1/4 teaspoon salt

2 large eggs
1

Preheat steamer. Lower heat to a gentle simmer. 
2

Make the caramel: Melt and caramelize 1/2 cup sugar in 1 llanera or in a saucepan over low heat and pour into 4 medium heat-proof bowls or ramekins. Set aside.
3

Make the flan: In a large bowl, mix remaining sugar, milk, cream, vanilla, and salt until all granules have dissolved. Beat eggs and add to the milk mixture. Strain through a sieve or strainer. Discard any solids. Remove or pop any bubbles on the surface. 
4

Gently pour into the prepared llanera or divide among the prepared bowls. Cover with foil and place in the steamer. Steam for 30 minutes or until the center is set but still jiggles slightly when gently shaken. Remove from steamer and chill overnight or at least 6 hours until completely cold.
5

To serve, run a knife around the edges and flip onto a serving plate.
Here are crème brûlée recipes you may want to try, too: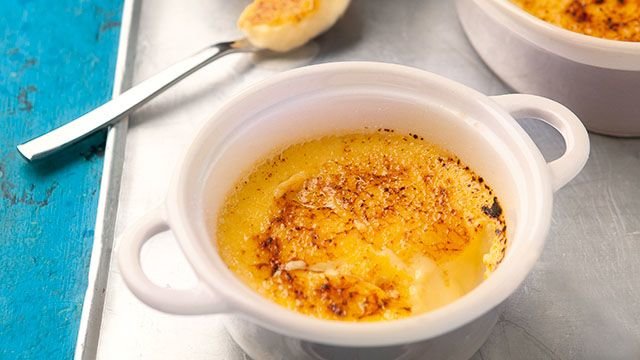 Crème Brulee Recipe
Posted in:
Recipe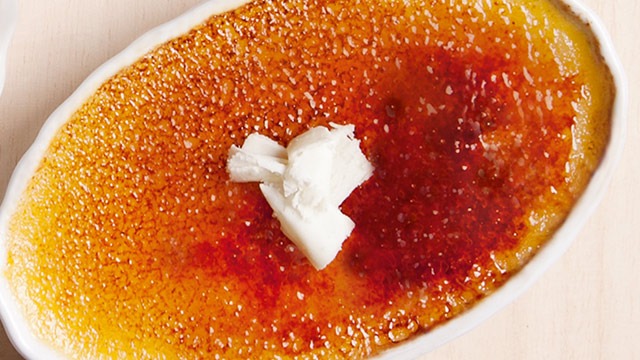 White Chocolate Crème Brûlée Recipe
Posted in:
Recipe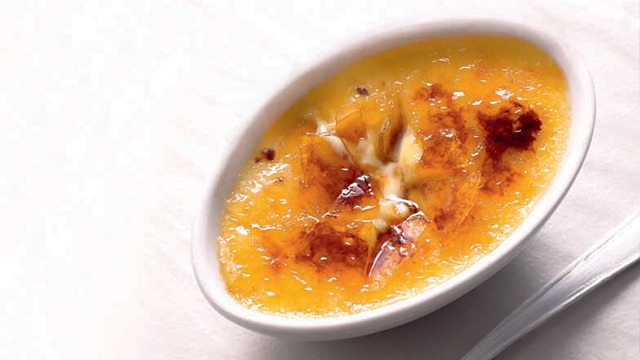 Ginger Creme Brulee
Posted in:
Recipe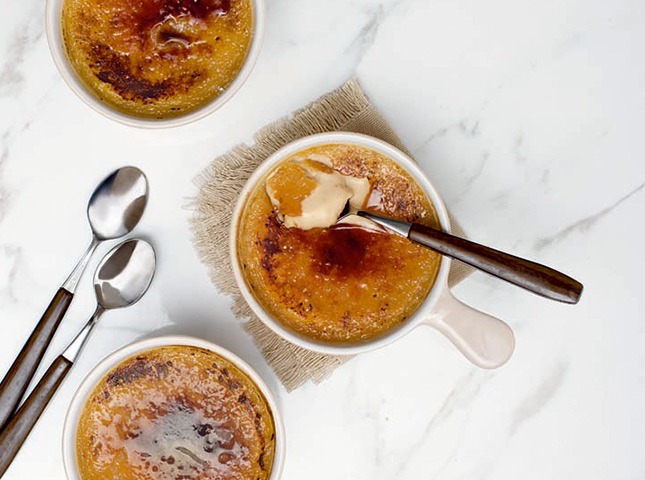 Chocnut Creme Brulee Recipe
Posted in:
Recipe
ADVERTISEMENT - CONTINUE READING BELOW
Recommended Videos