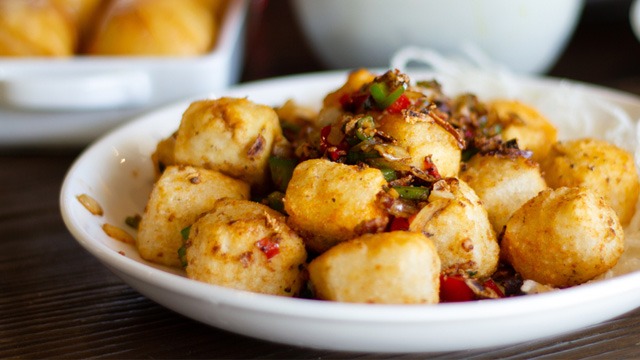 Crispy tofu or pritong tokwa is a common way of cooking the soybean product. Whether you cook it in oil or air fry the tokwa, the result is usually tokwa with a gorgeous golden brown outer layer that's crisp. The inside is a direct contrast to this: soft and white. The texture of the tokwa also changes to become more spongy than dense after frying. 
However, tokwa is usually only crispy until you douse it in a sauce. One of the best qualities of tokwa can also be what makes it not so great: absorbing sauces. When you add a sauce to a tokwa recipe, these crisp squares usually lose their crispness and become soft.
Did you know that you can extend the crispiness of tofu even when each square has absorbed the sauce?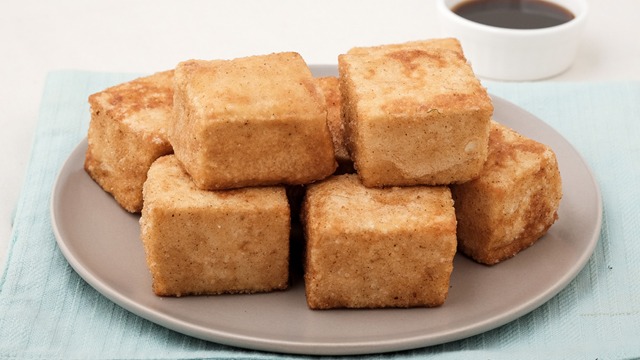 The trick is to use an ingredient to coat the tokwa to do absorb that first round of sauce. You might use all-purpose flour but we say use cornstarch instead. You might already know this but cornstarch has twice the thickening power as flour. This means that cornstarch can absorb more liquid than flour which is why you need less cornstarch to thicken 1 cup water than you would need if you used flour. 
This also means cornstarch will absorb the sauces you add to tokwa dishes if you coat it in cornstarch instead of leaving it bare or coating it in flour. While tokwa prepared and cooked in this way won't stay crispy the entire time it's in the sauce, it will retain some crispness better than if it wasn't coated in cornstarch. 
Just remember that you can season the cornstarch just like you would if you were using flour so that your tokwa dish isn't bland. You can also sprinkle a seasoning mix over the tokwa to give it an extra boost in flavor. This is what makes tokwa so great at being a vegetarian substitute for meat dishes, too! Even if it's not used as a substitute for an ingredient, tokwa is still a versatile ingredient that you can use for any number of recipes that you can make for any time of the day.
Got cornstarch and tokwa? Try this tip for any tokwa recipe and see if you're if you too become a convert.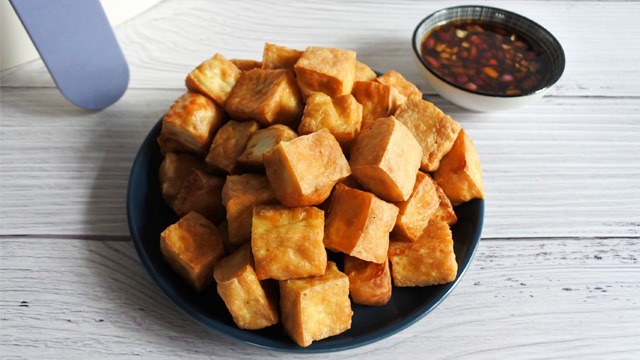 How To Cook Air Fryer Tokwa
Posted in:
Cooking
*** 
ADVERTISEMENT - CONTINUE READING BELOW
Recommended Videos