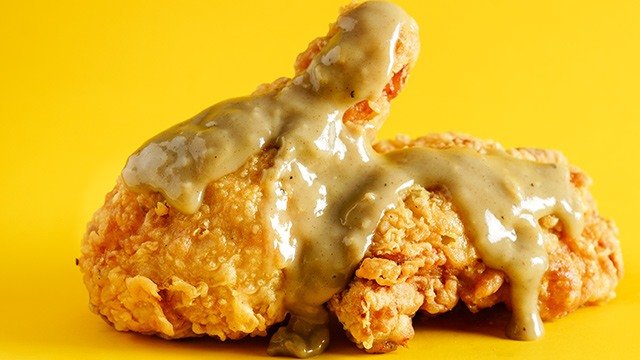 Few dishes are as universally loved as crunchy chicken. Tender chicken paired with a delectable crunch makes anyone's mouth water. Add the fact that chicken is so easily accessible and is affordable, you can make a dish that's not only unfailingly delicious but also won't make a dent in your budget.
We have a list of crunchy chicken recipes that will make your current fried chicken better: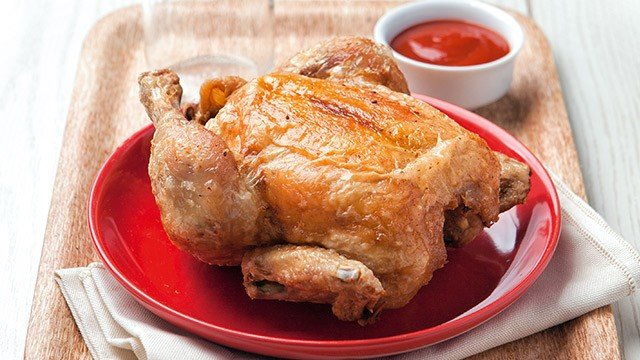 1 Pinoy-Style Crispy Fried Chicken Recipe
A restaurant favorite, this whole chicken fried to perfection is bound to satisfy your craving. The perfectly crispy and seasoned skin really brings the whole dish alive. This will make you want to eat it with banana ketchup, worcestershire sauce, and hot sauce on the side.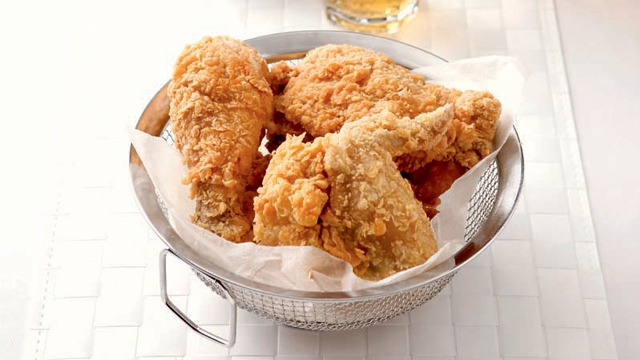 2 Southern-Style Fried Chicken Recipe
This 30-minute crispy chicken recipe is made tender thanks to the yogurt. Yogurt, in case you're wondering, is a great substitute for hard-to-find buttermilk.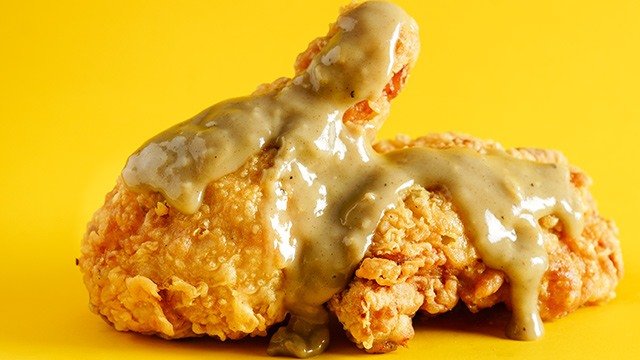 3 Golden Fried Chicken Recipe
Buttermilk and a great spice mix give this chicken its unique flavor and great texture. The butter baste and the buttery gravy are just the clinchers that will make you crave this recipe over any other chicken recipe.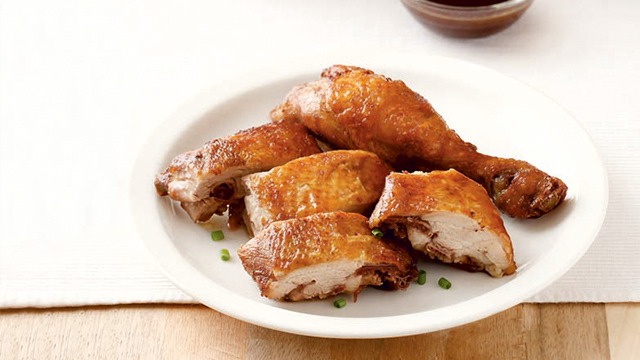 4 Crispy Chinese Fried Chicken Recipe
This is unlike your typical fried chicken. A mix of Chinese aromatics and spices like sesame oil, oyster sauce, and star anise make this chicken recipe a cut above the rest.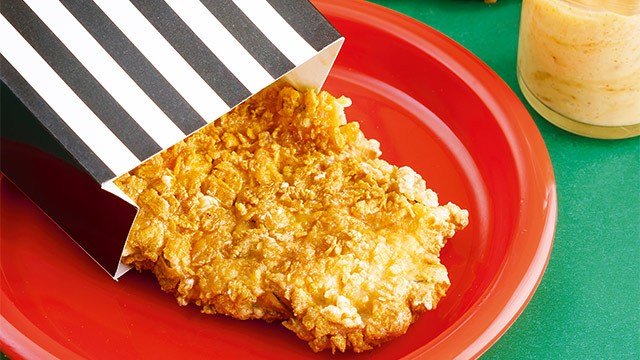 5 Cereal-Crusted Fried Chicken Recipe
Did you know that plain cornflakes cereal is for more than just breakfast? Used as a coating in place of breadcrumbs, it gives you a similar amount of crunch that you want. Take this up a notch and make the mayo and gochujang dip to serve on the side.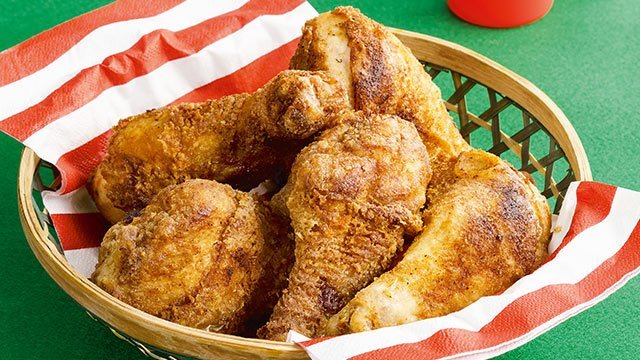 6 Spicy Fried Chicken Drumsticks Recipe
Give your fried chicken recipe more excitement with some heat.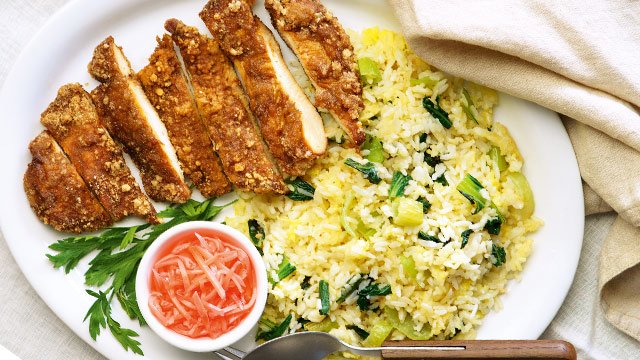 7 Chicken Chops Recipe
Chicken chops are addicting! You can have it every day—it's that good. The secret to its crispy batter? Potato starch!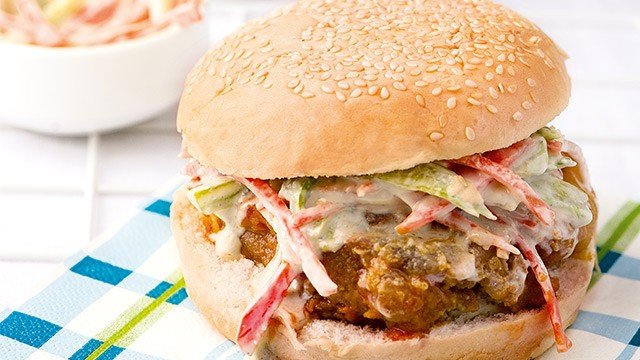 8 Easy Buffalo Fried Chicken Sandwich Recipe
This easy 30-minute buffalo chicken isn't just crunchy; it's also packed with a bold, delicious, and mouth-watering flavor. Paired with some blue cheese, you really hit those umami notes that help balance out the flavor of the overall dish.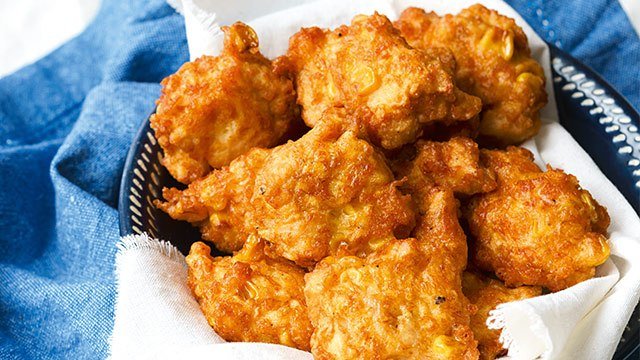 9 Cheesy Chicken Nuggets Recipe
Chicken and cheese together? That's already a win on our book. Make sure to pop it in the oven toaster before eating if you brought it as packed lunch to make the mozzarella extra gooey.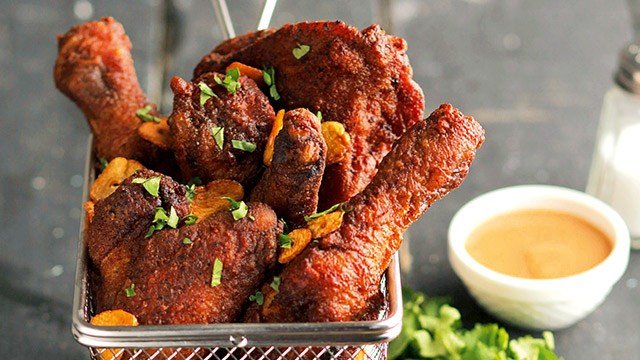 10 Fried Chicken ala Pobre Recipe
So what gives Chicken ala Pobre its distinct taste, separating it from others? Lots of garlic and a delicious adobo flavor mix that packs it with flavor.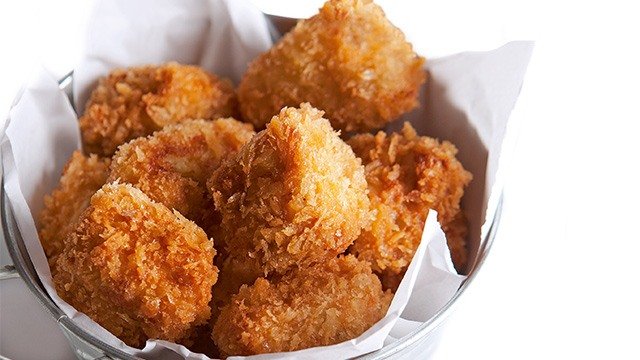 11 Cashew-Coated Chicken Nuggets Recipe
Get creative with how you make your chicken crunchy. This recipe uses both Japanese Panko bread crumbs and crushed cashew nuts for a delicious and unique crunch. So, you don't just get a crispy coating, but you also get nutty flavors.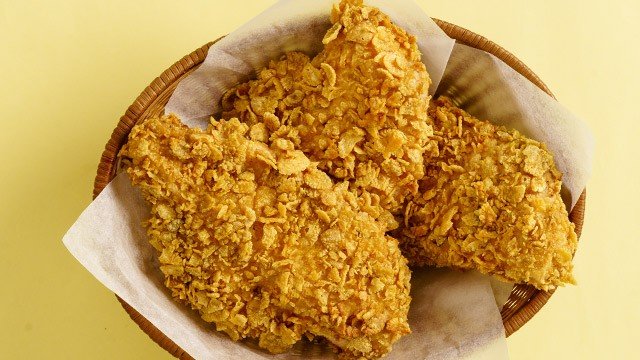 12 Crispy Baked Chicken Recipe
You can get that crispy texture beyond frying. You can also get it through baking your chicken recipe and using crispy cornflakes. Plus, you still get the benefit of that distinct tenderness you can only get when baking chicken.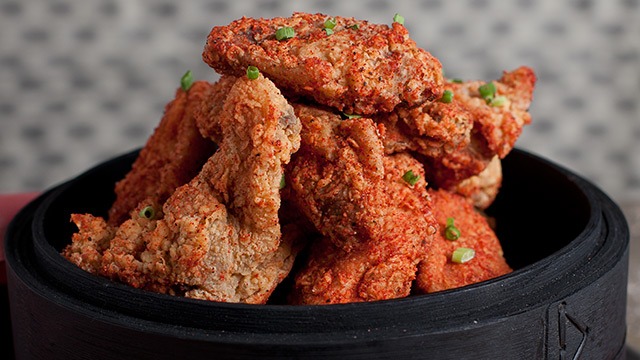 13 Crispy Kiamoy Chicken Wings Recipe
Get a little adventurous with your fried chicken flavors by taking a trip to a Chinese grocery store and buying Kiamoy powder. Kiamoy powder adds a sweet and salty flavor that kids will surely love and adults will become nostalgic about.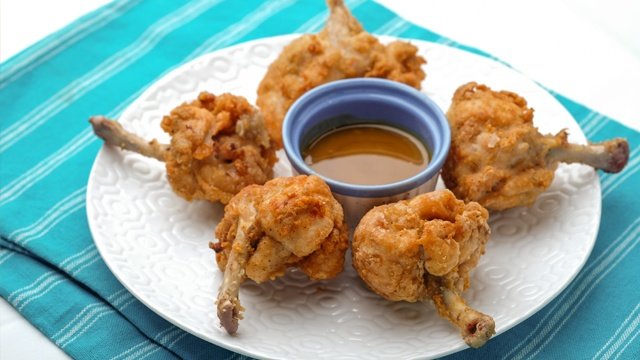 14 Chicken Lollipops Recipe
These tasty, tender, and crunchy pieces of chicken aren't just good for parties. It's also not that hard to make given you can actually buy chicken lollipops already formed at grocery stores. All that means is that you can have this delicious chicken lollipop recipe whenever it's available.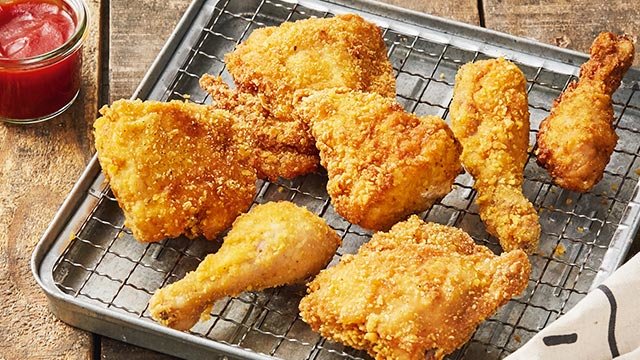 15 Corn Chip-Crusted Fried Chicken Recipe
We've used bread crumbs, cornflake cereal, and potato starch—but there is one option to make your chicken extra crispy: corn chips! Choose your favorite kind to get that nostalgic flavor you already love.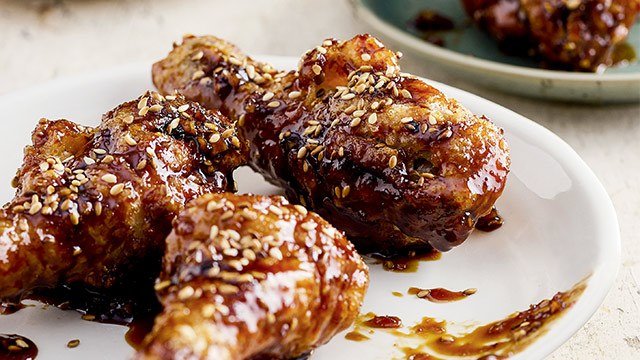 16 Korean Fried Chicken Recipe
Korean fried chicken is popular for a reason. It's just so easy to get hooked on them because of their bold, umami-packed, sweet, spicy, and salty flavors that just tickles every part of your palate. Plus, the double fried technique that's used for these chicken pieces guarantees crispy skin! Our suggestion with this gochujang-coated chicken? Don't forget the ice-cold soju!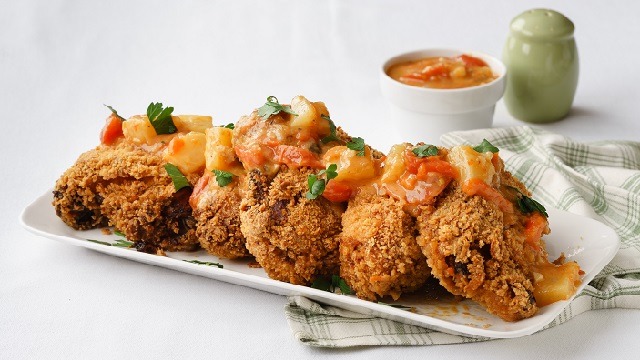 17 Crunchy Hawaiian Chicken Recipe
Pineapples on pizza is still debatable but on chicken? It's amazing. The zestiness, the sweetness, the juiciness—it all just adds another layer of enjoyment to your typical fried chicken.
If you're going for terrific fried chicken, watch our video on our top tips to get what you want. If you've got leftover chicken, you can still get it to crisp up again by following our tips on reheating here. If you're making a glazed chicken like the Korean fried chicken, here's a tip to keep it from getting soggy.
We're just excited for you to get your first crispy bite of chicken when you try one of these crunchy chicken recipes. If you're as excited as us but your chicken is still frozen, here are some tips on thawing them so you can get cracking on making the crunchiest chicken recipe.
ALSO READ: