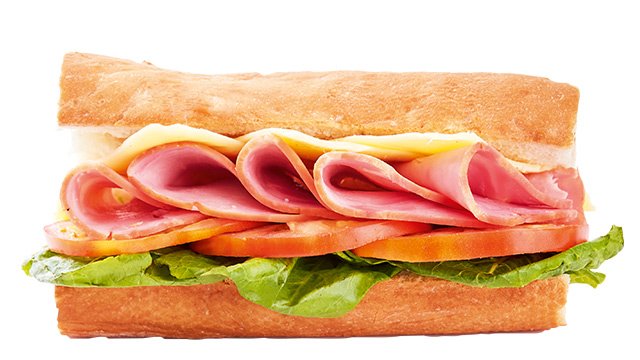 There's nothing like a really good sandwich. You can eat it with your hands (no utensils needed!), doesn't spill all over yet is packed with so many flavors and textures in your mouth. But the sandwiches you might be churning out might not be as impressive as those you find in your favorite restaurants or delis. The answer to this problem is actually quite simple: change the bread! Groceries and supermarkets have specialty bread which can do wonders for your sandwiches. With this little trick, you can trade your usual, boring chicken sandwich into something to boast about during lunchtime at the office. Here's a list of different combos you can easily try:
1 Bagel + Cream Cheese + Smoked Salmon + Dill
This combo is what makes the classic New York Bagel. Find out for yourself why those New Yorkers just can't seem to get enough of it. The cream cheese adds to the creamy texture of smoked salmon, and dill gives it that spike of acidity to balance out the flavors.
No Smoked Salmon? You can either get it at this specialty grocery store or go for a more affordable substitute, bacon!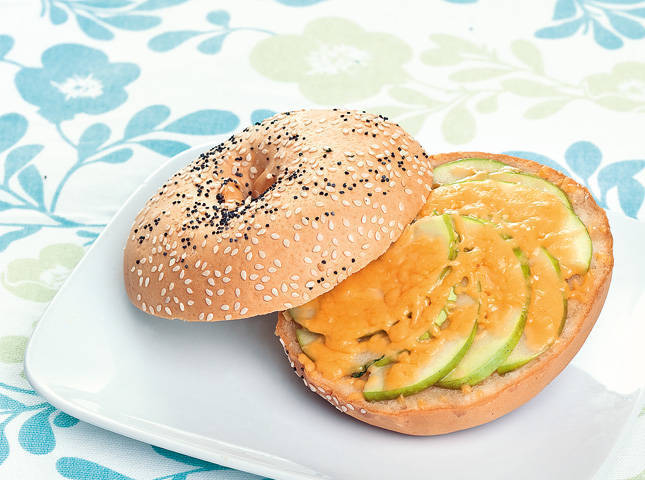 Fruity Bagel
Posted in:
Recipe
2 Panini + Pesto Spread + Canned Sundried Tomatoes + Mozzarella Slice
Make sure to slice your canned sundried tomatoes. Assemble and press in a Panini maker and watch the tomato juice and mozzarella ooze out beautifully and smell the pesto sauce wafting in the air. All toasty and hot, this sandwich is crunchy, soft and gooey all at the same time.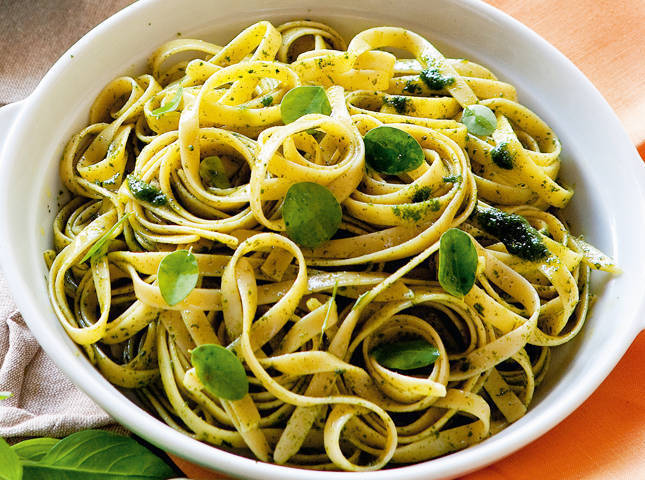 Malunggay Pesto
Posted in:
Recipe
3 Sourdough Batard + Lettuce + Tuna Salad + Cheese
Sourdough isn't just a tastier alternative to plain old white bread, it's also a lot healthier. Made with fermented yeast, sourdough is filled with probiotics which are good for your stomach. A batard, on the other hand, is simply a baguette that's just shorter. Choosing a sourdough batard cut crosswise will give you that bit of tartness to complete your tuna salad perfectly. For something simpler, blue cheese and drizzled with honey is actually enough to enjoy sourdough.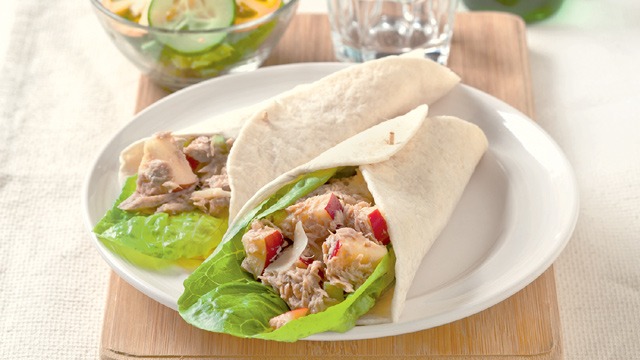 Tuna Salad Roll-Ups Recipe
Posted in:
Recipe
4 English Muffin + Parma Ham + Poached Egg + Hollandaise Sauce
The classic, old-style English muffin will absorb all that Hollandaise goodness and let that golden, liquid egg yolk shine.
Here's a fancy baon hack: Bring all ingredients and a raw egg. You can easily poach eggs in your office pantry's microwave. Just crack it into a mug with a half cup of water and cover with a plate. Blast on high for a minute.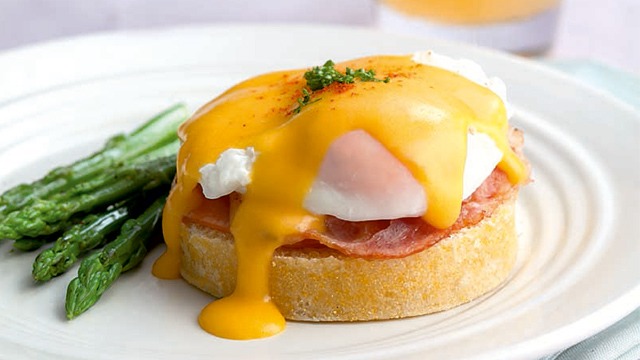 Eggs Benedict
Posted in:
Recipe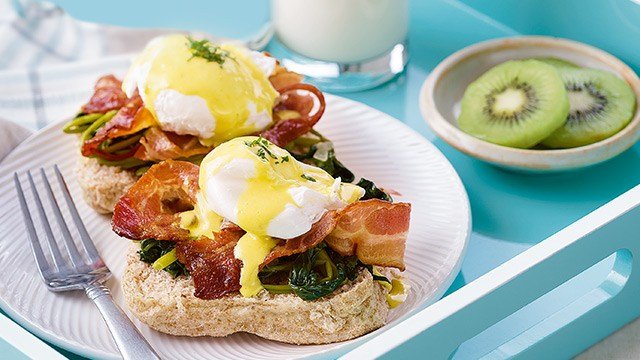 Pinoy Eggs Benedict Recipe
Posted in:
Recipe
5 Baguette + Butter + Cold Cuts + Tuna Pesto Spread
Use a baguette for your hearty tuna sub sandwich. Baguettes are sturdy enough to absorb your saucy tuna without getting sloppy. Plus, bonus points on baguettes just instantly making your sandwich look like it just came from a deli.
Here's a recipe you can follow: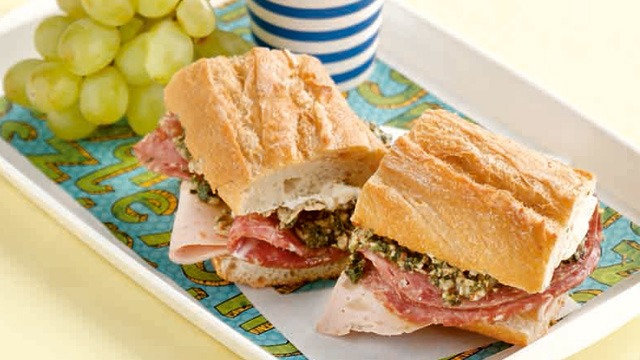 Hearty Tuna Sub Sandwich
Posted in:
Recipe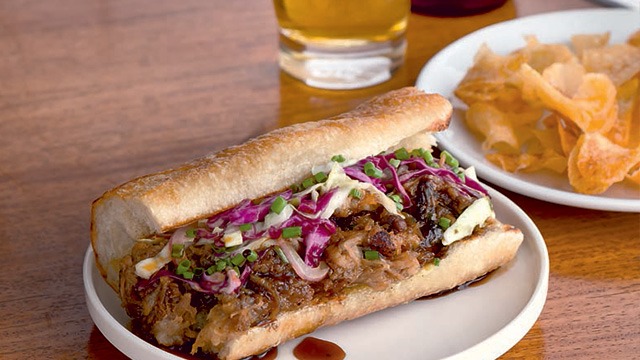 Honey Balsamic Pulled Pork Sandwich
Posted in:
Recipe
6 Parmesan Foccacia + Bacon +Lettuce +Tomato
We love a classic BLT, even more with focaccia. Foccacia is a soft and airy bread made to hug your favorite things. Simply slice carefully with a sharp serrated knife, slather on some mayo and pile on your ingredients. If you opt to toast it for a crunchy crust, do so after assembling your sandwich.
ADVERTISEMENT - CONTINUE READING BELOW
Recommended Videos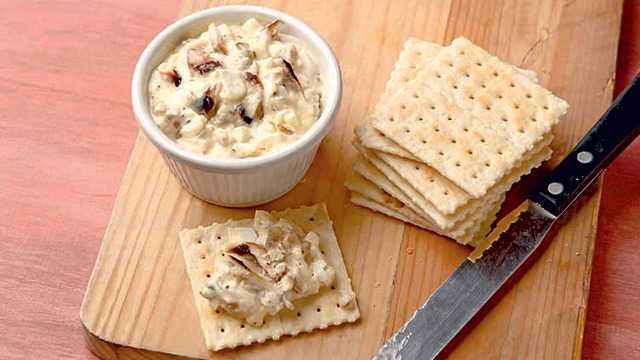 Tinapa Spread Recipe
Posted in:
Recipe
7 Ciabatta + Ham + Tomatoes + Lettuce + Cheese
You can't go wrong with this classic sub sandwich. Every bite was designed to have everything you need. Change it up a little according to your preference. Use Emmental Cheese slices, black forest ham, or whatever you want.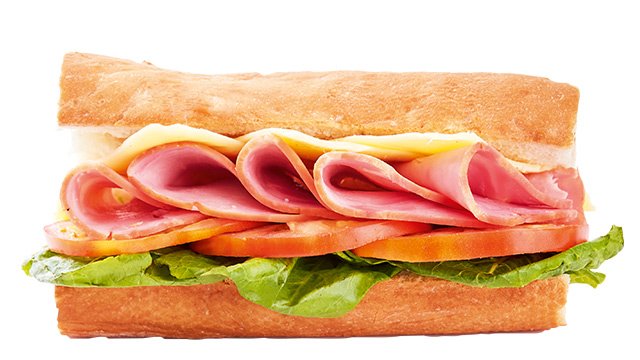 Classic Sub Sandwich Recipe
Posted in:
Recipe
Assemble your sandwiches to perfection and make every bite a curated masterpiece. Pile on as much ham or cheese that you want. Use pulled pork or bistek as your meat. Drizzle on melted cheese! The options are endless; this is just the start. For more ideas, check out these other sandwich and spread recipes: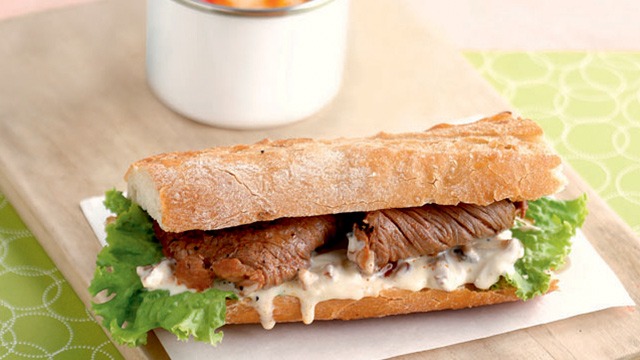 Creamy Cheesesteak Sandwich
Posted in:
Recipe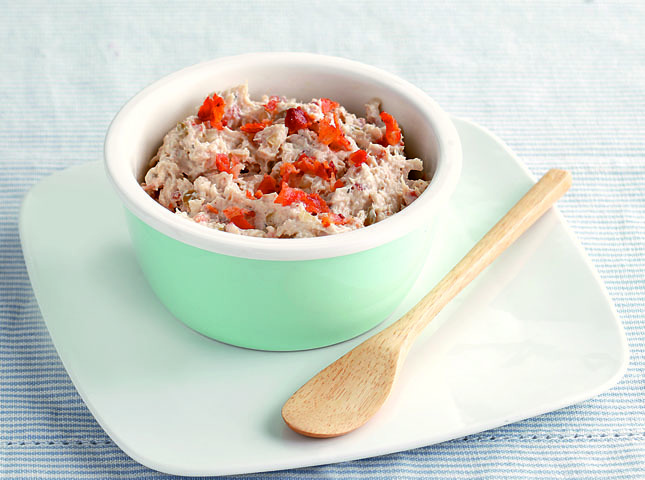 Chicken Bacon Spread
Posted in:
Recipe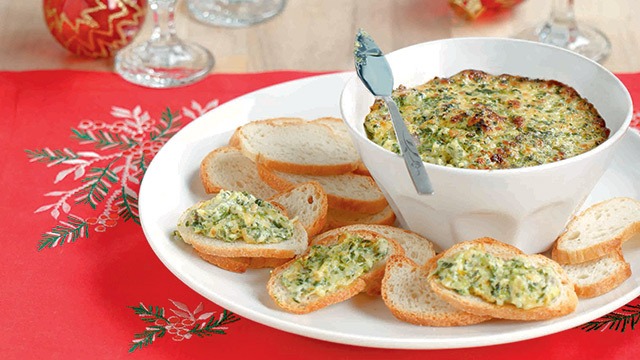 Baked Queso de Bola and Spinach Spread
Posted in:
Recipe
Specialty bread such as Village Gourmet bread is available at Robinson's Supermarket, SM Groceries, and Rustan's Supermarket.