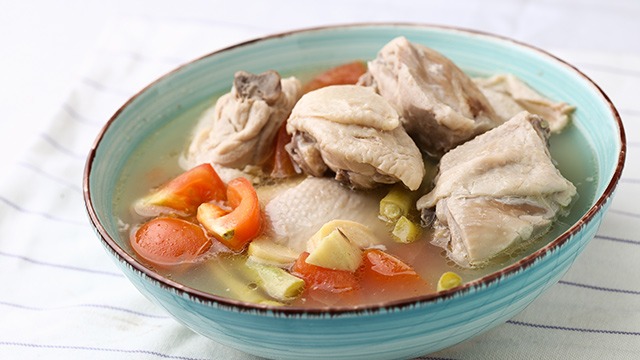 Chicken soup is said to be good for the soul. It's also pretty delicious and good for your body, too! It's an undeniably comforting dish that is easy to make with as few ingredients needed as you want it to have. 
You can have your chicken soup swimming with as many ingredients as you like or it can be as simple as just chicken in seasoned water. Do it right, and either of these recipes for a chicken soup can be a spectacular reason to get up and have a meal at the table. 
If you want to get cozy with a hot bowl of comfort, try these chicken soup recipes: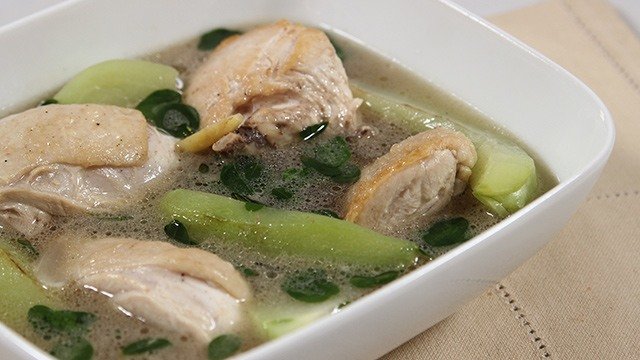 1 Chicken Tinola Recipe       
You can't go wrong with this classic chicken recipe. If the West has their chicken noodle soup, we have this ginger chicken soup. It can be made in the classic way, with green papaya and malunggay but during times when you can't find these ingredients, the sayote and some dahon ng sili or even kangkong leaves would work just as well as substitutes. 
Tinolang Manok Sa Gata Recipe
Posted in:
Recipe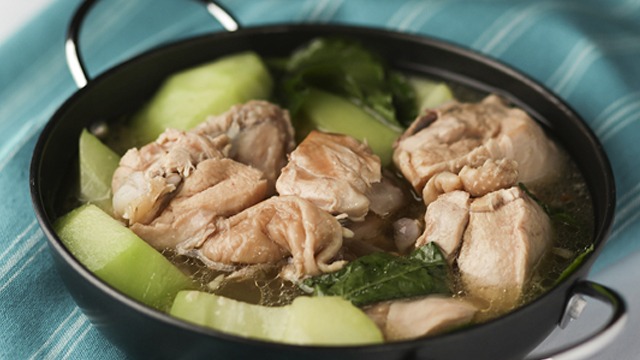 Tinolang Manok Recipe
Posted in:
Recipe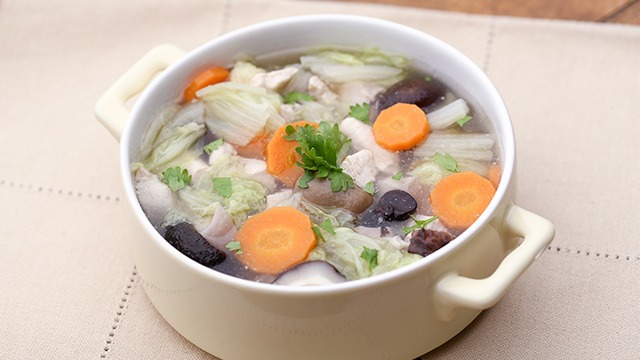 2 Hotatay Soup Recipe 
When it comes to chicken soups that seek to cure you from the inside, this allegedly Chinese medicinal soup is the soup to turn to. Meaning "good from the start until the last drop of the soup" in Cantonese and made with ingredients that should make you feel better, this soup is made with three kinds of mushrooms (shiitake, straw, and wood ear or tenang daga mushrooms) which are said to be great for your health. Combined with the heartwarming flavors of chicken, the veggies,  plus ginger and garlic, too, this is the "medicine" that you will want to take.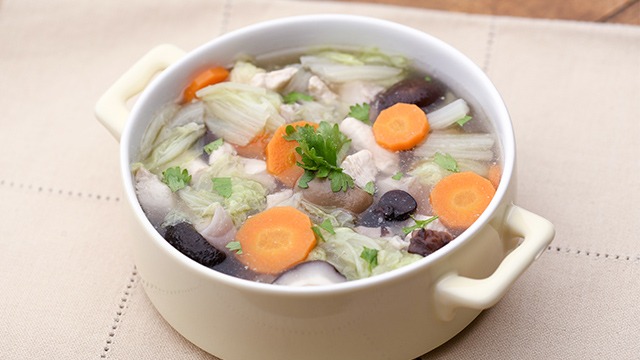 Hototay Soup Recipe
Posted in:
Recipe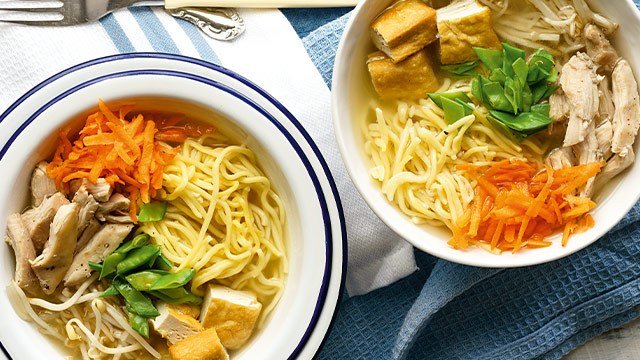 3 Chicken Mami Recipe 
When there is noodles in a chicken soup recipe, we automatically call it mami. This chicken mami is a great example of turning a pantry staple into one where it's not so processed. This homemade version of a packaged meal will show you that not all recipes need to be complicated or complex to deliver fantastic flavor in a bowl. 
ADVERTISEMENT - CONTINUE READING BELOW
Recommended Videos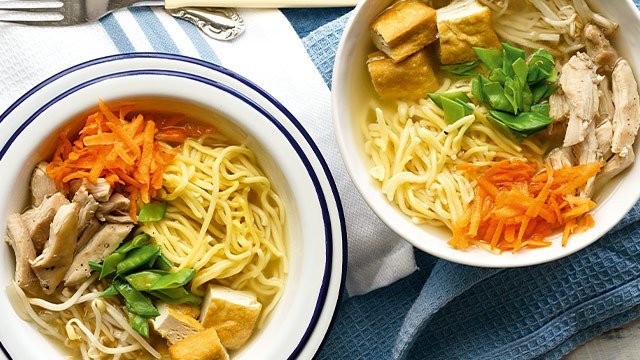 Easy Chicken Mami Recipe
Posted in:
Recipe
Chicken Mami Recipe
Posted in:
Recipe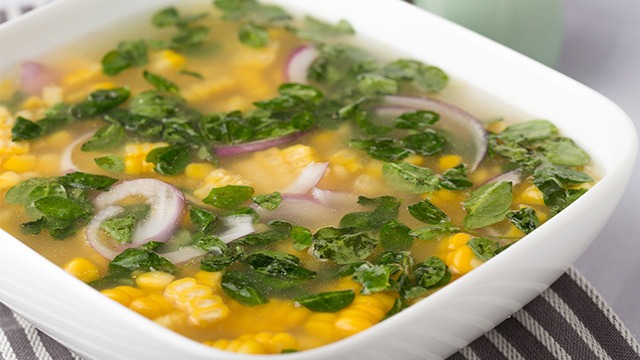 4 Malunggay and Corn Soup Recipe 
Another classic soup recipe that some know as other names, but in short, it's really just sabaw ng manok with malunggay and corn. The chicken soup can be seasoned with some onions for a little bit more flavor and patis but other than that, this is one of the simplest forms of comfort in a bowl you can make in less than 10 minutes.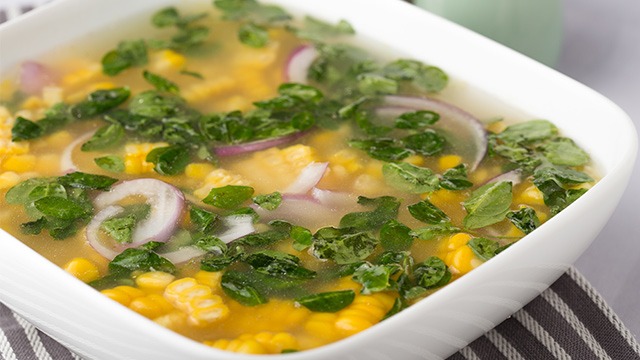 Malunggay and Corn Soup Recipe
Posted in:
Recipe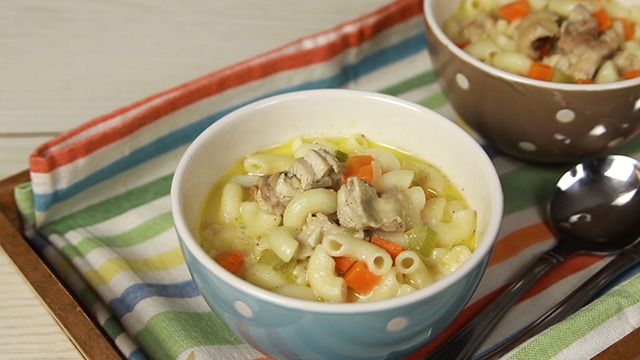 5 Chicken Sopas Recipe 
When it comes to chicken soup, this is the next best dish we have to the chicken noodle soup that the West claims have restorative properties. We just made a few changes to our version. We swapped out the noodles with macaroni and to drive home that homey taste, we added evaporated milk to make the entire soup extra creamy and delicious. That malinamnam flavor just can't be beat! 
To spice things up for a change of flavor, you can make simple additions to the recipe like add a touch of cinnamon and use chopped chicken Vienna sausages instead if you don't have fresh chicken to use in the stock.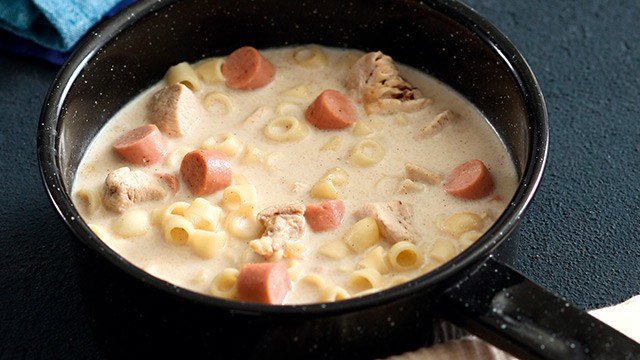 Milky Sopas Recipe
Posted in:
Recipe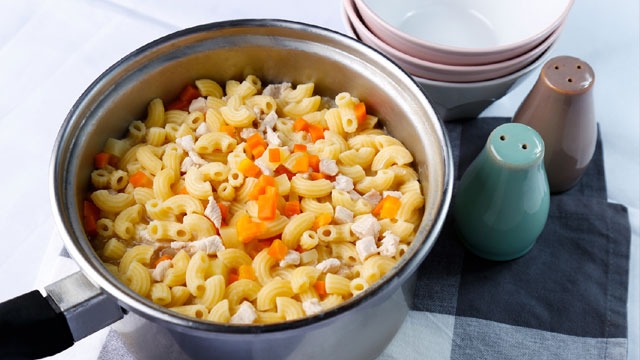 Chicken Sopas (Chicken Soup) Recipe
Posted in:
Recipe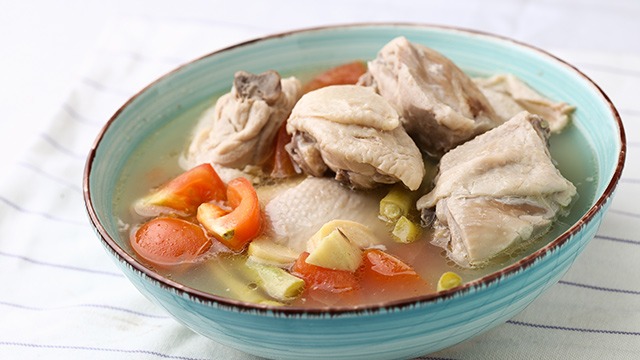 6 Sinampalukang Manok Recipe 
What could otherwise be known as a sinigang na manok sa sampaloc, this could be the best reason to mix up fresh chicken with some delicious sour flavors from the sampaloc or tamarind. The sour flavors are a great complement to the chicken, too.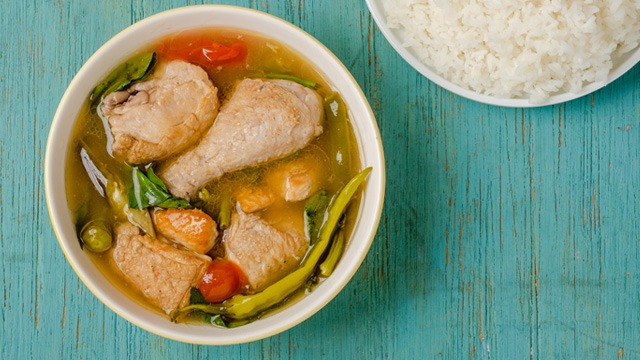 Sinigang Na Manok Recipe
Posted in:
Recipe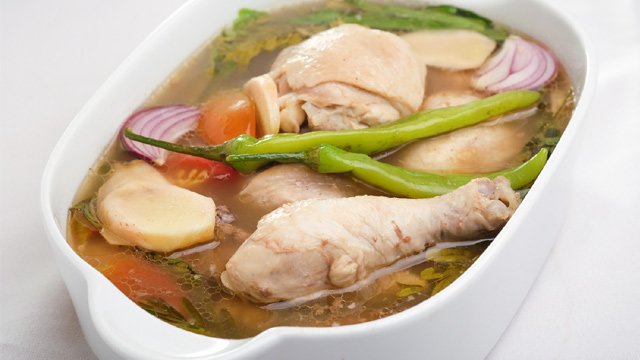 Sinampalukang Manok Recipe
Posted in:
Recipe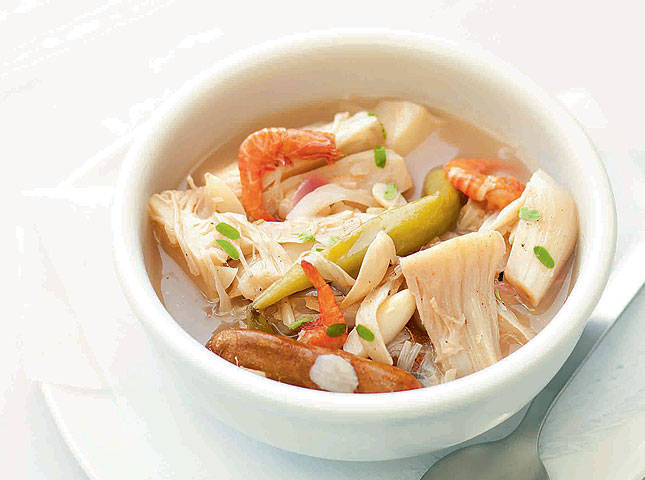 Sinampalukang Langka
Posted in:
Recipe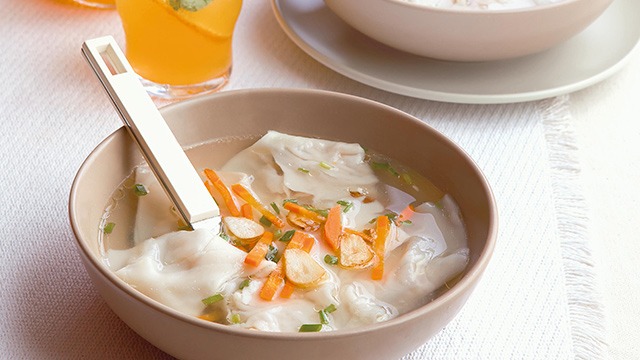 7 Chicken Molo Soup Recipe 
When it comes to comfort food, there is little that can rival the food that your mother made for you when you were a child. This chicken molo soup is a perfect example of that warm hug, the kiss on the forehead, and the piping hot bowl of delicious ingredients made especially for you so you could feel better.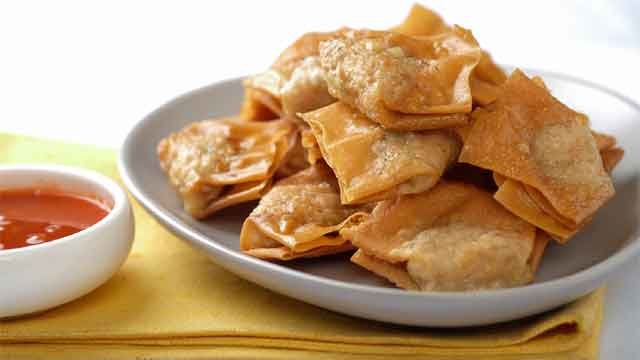 All The Dumpling Recipes You Need
Posted in:
Cooking
Many chicken soup recipes can be found with other ingredients in it to make it taste amazing and different. We believe it doesn't need to get more complicated than that to be delicious! Let these chicken soup recipes and others just as easy to make be your guide on what can be tasty as well as good for you. After all, if it comforts you from the first sip to the last, who says that this isn't your comfort food? Enjoy your bowl of soup! You will feel better with every sip.  
ALSO TRY: