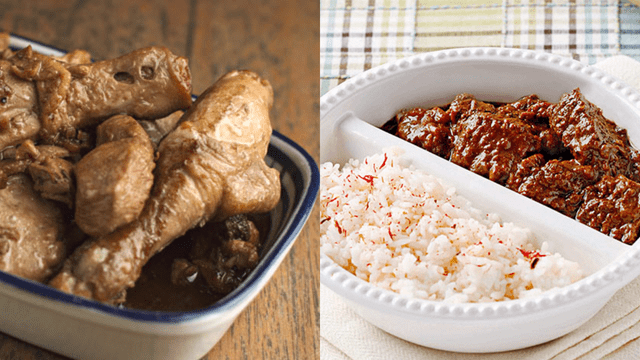 During the holy month of Ramadan, Muslims around the world come together fast and pray. Ramadan is a religious period that Muslims observe by fasting from sunrise to sunset, and it is also a time for Muslims to practice one of the five pillars of Islam: sawm, which in Arabic means "to restrain".
And while fasting does entail not eating for a longer period of time, it doesn't mean Muslims must starve during this religious period; in fact, there are two important meals observed during Ramadan where nutritious meals are prescribed to help sustain practicing Muslims through the day: suhoor and iftar.
How Is Fasting Observed During Ramadan?
Ramadan falls on the ninth month of the Islamic calendar, and during this month, Muslims fast while focusing on introspection and prayer. Fasting begins as soon as the sun rises, and ends as soon as the sun sets. While Muslims dedicate a big part of their day to their religious fast, they do have two important meals that serve to replenish their nutrients and strength for the day: suhoor, which is the pre-dawn meal, is meant to sustain Muslims for the day. Iftar, on the other hand, is the post-sunset meal, and it is usually shared with family and friends as Muslims break their fast.
What is Suhoor + What to Eat During Suhoor
Suhoor (which can also be called sehri) is the meal that Muslims eat before dawn. This is an important meal that will serve to sustain Muslims throughout the day. As such, nutritionists recommend eating balanced meals that are high in protein and fiber during suhoor. This naturally includes some carbohydrates, and will help practicing Muslims sustain the fast for a longer time.
1 Silog Recipes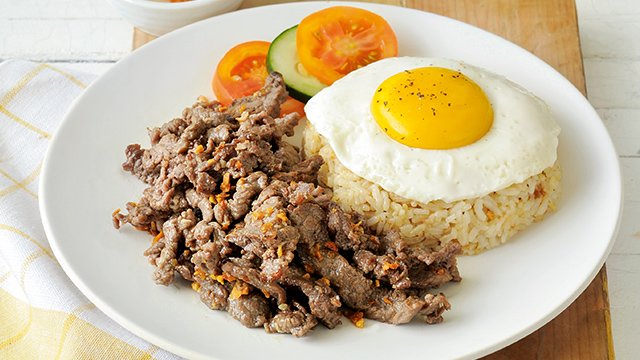 Silog meals make are great for suhoor precisely because they're the perfect breakfast meals: they're a complete dish consisting of a breakfast meat, sinangag or fried rice, and itlog or eggs. One of the easiest silog meals you can prep is the tapsilog, which features beef tapa. The meats in silog meals are can be easily prepared ahead of time and cooked right before serving, too, like chicken tocino! You can also make crispy bulalo flakes if you've got leftover bulalo, which also goes perfectly with fried rice and eggs.
2 Chicken Adobo Recipes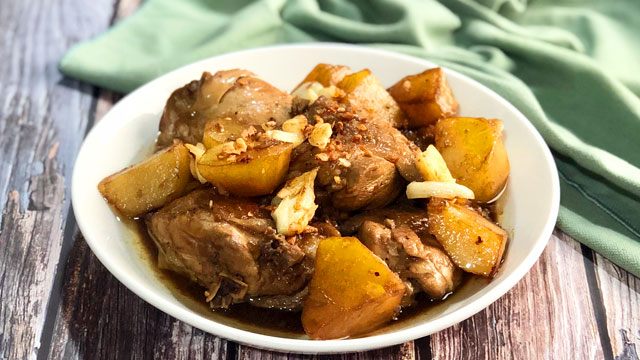 Chicken adobo is a Filipino ulam dish that's ridiculously easy to make, and yields big batches and flavors! You can make it heftier by adding potatoes in this chicken adobo with potatoes recipe, or add it to congee as a topping, as in this chicken adobo congee recipe. If you've got leftovers, you can even serve them on top of bread and make a delicious garlic adobo flakes eggs benedict.
ADVERTISEMENT - CONTINUE READING BELOW
Recommended Videos
3 Beef Stew Recipes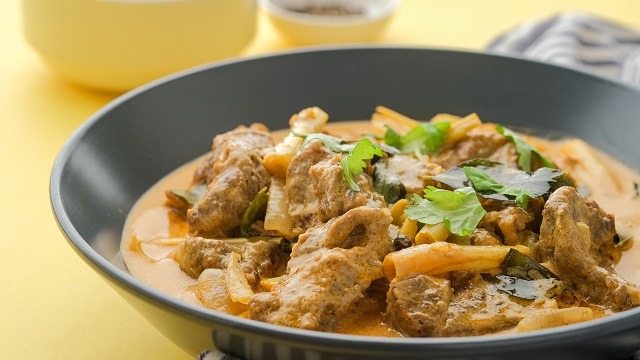 Beef stews do not only pack a lot of savory flavors; they are also protein-rich foods that will keep you satiated for a long time. They can be prepared in a number of delicious sauces, too. We're all very familiar with the tomato-based beef mechado, but if you want something creamier, this beef kulma recipe is a classic Mindanaoan beef dish that's cooked in coconut milk. Meanwhile, this apple beef stew recipe is perfect for those who like to balance their savory dishes with a touch of sweetness.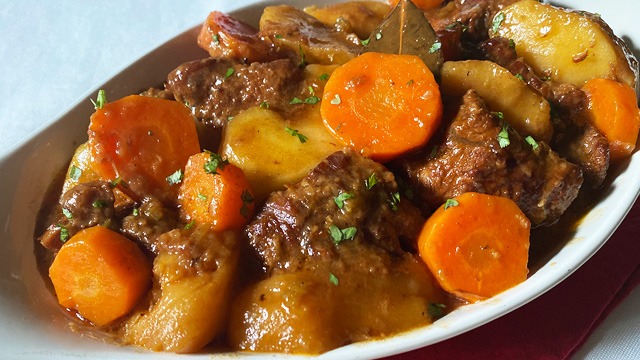 Apple Beef Stew Recipe
Posted in:
Recipe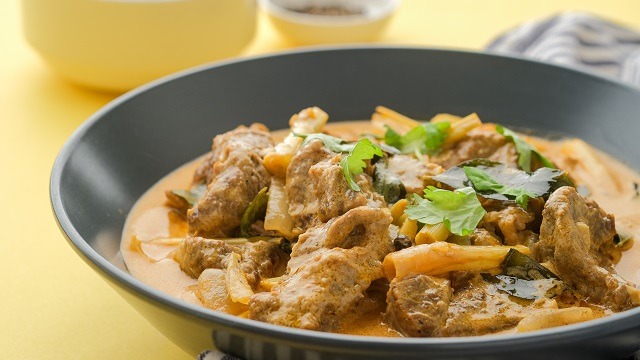 Beef in Coconut Milk (Beef Kulma) Recipe
Posted in:
Recipe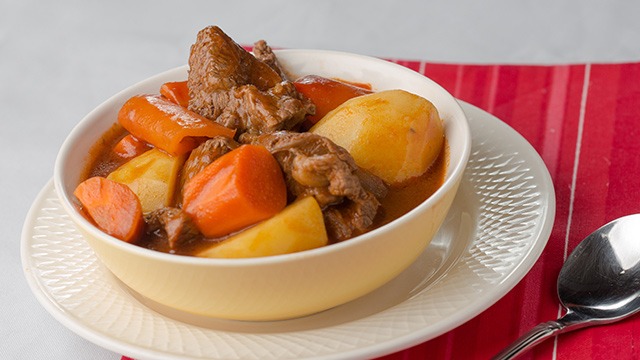 Beef Mechado Recipe
Posted in:
Recipe
4 Salads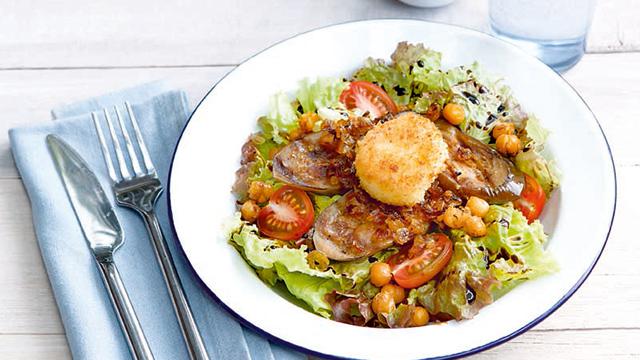 Contrary to popular belief, salads can be filling dishes! It really depends on what you put in. For example, you can have the best of both worlds by combining fresh greens and meat in this stir-fried beef salad recipe and this baked chicken salad recipe. For those who prefer meatless salads, you can still consume protein with this well-balanced eggplant and chickpea salad topped with caramelizes onions and goat cheese.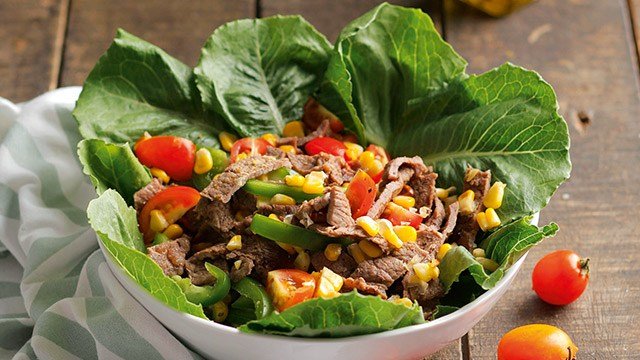 Stir-Fried Beef Salad Recipe
Posted in:
Recipe
5 Oatmeal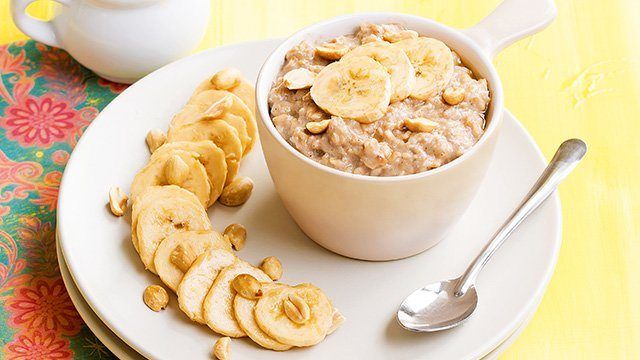 Oatmeal is rich in fiber and can be very filling, so if you're not big on meaty stews and fresh salad for suhoor, we've got a wide selection of oatmeal recipes for you. You can replace the ham with chicken ham or sausage in this savory oatmeal recipe, or fill up on fruits and nuts with this banana peanut butter oatmeal recipe and this apple oatmeal recipe.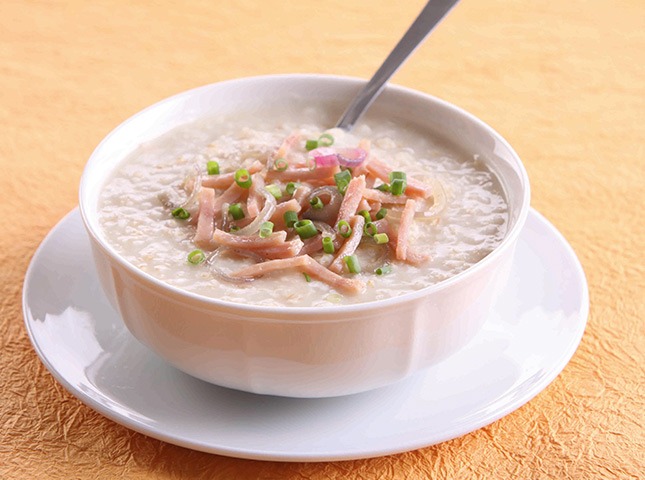 Savory Oatmeal Recipe
Posted in:
Recipe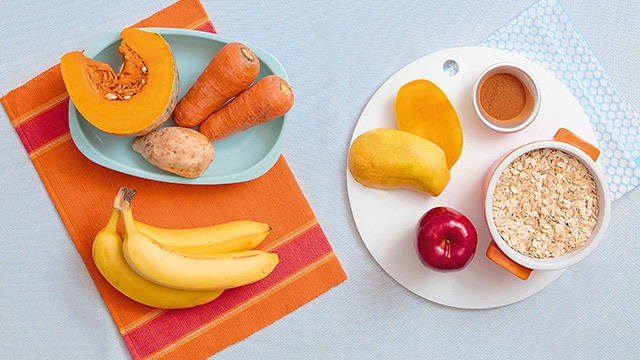 Apple Cinnamon Oatmeal
Posted in:
Recipe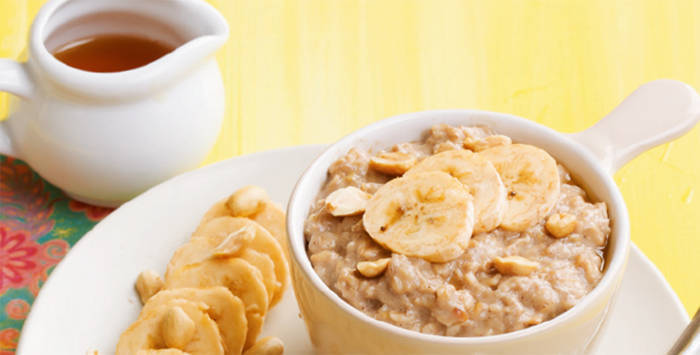 Peanut Butter and Banana Oatmeal
Posted in:
Recipe
What is Iftar + What to Eat During Iftar
Iftar is the meal that Muslims eat at sunset – the meal that breaks their fast for the day. Traditionally, the fast is broken by eating dates, apricots, and water or sweetened milk, in keeping with the custom of the Muslim prophet Muhammad.
Iftar is usually shared with friends and the whole family, and it is usually a communal affair. It's the first meal after the fast and it will be the last one before Muslims retire for the night, so it needs to be balanced and hearty enough to replenish energy. Roasted, baked, or grilled food are better to have rather than fried food, as these methods of cooking tend to yield hearty food that won't leave one feeling bloated.
1 Soup Recipes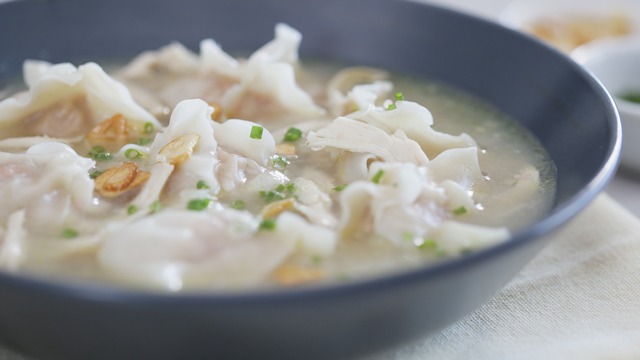 Soups are a great dish to have during iftar as they're light but filling. While they're usually treated as an ulam or a viand that's usually eaten with rice, these soups are hearty enough to be eaten on their own! For example, you can get carbs, meat, and veggies in this chicken molo soup, while this three-bean beef and tomato soup is a hefty bowl of protein and fiber. If you want to mix it up and have some fun, this taco soup comes with nachos that you can eat on the side.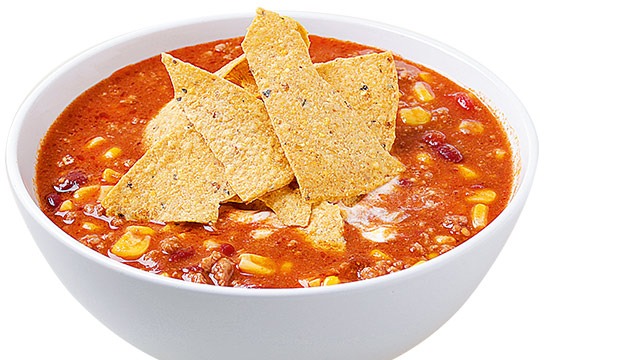 Taco Soup Recipe
Posted in:
Recipe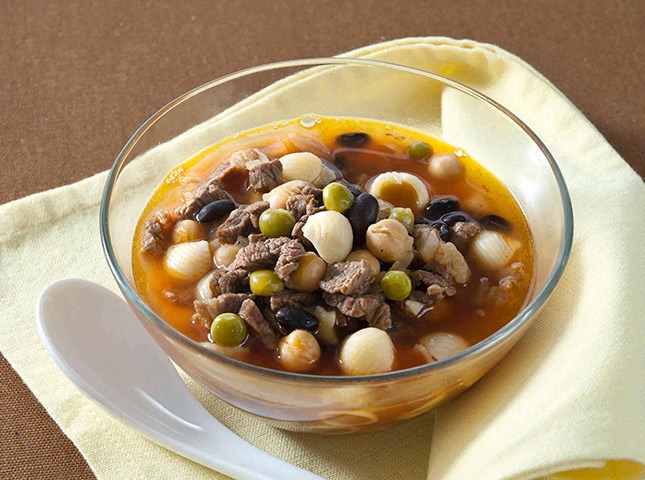 Three-Bean, Beef, and Tomato Soup Recipe
Posted in:
Recipe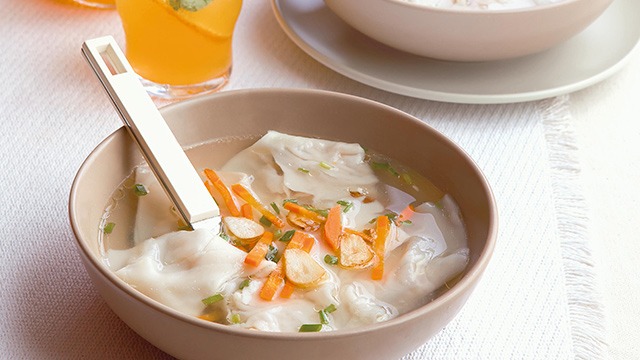 Chicken Molo Soup
Posted in:
Recipe
2 Chicken Stew Recipes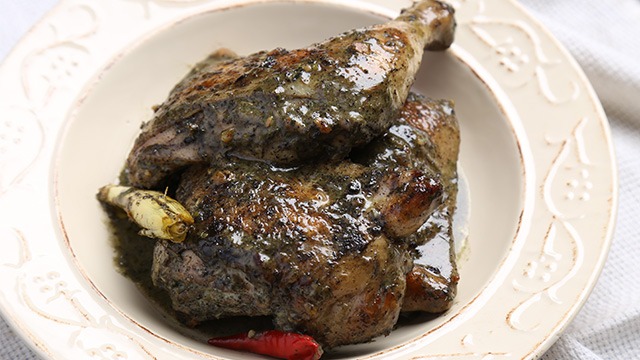 Chicken stews are way faster to cook than beef stews, but they are by no means lighter on the belly! This chicken pyanggang recipe is a Mindanao favorite that features a blackened coconut curry sauce. If you want something that tastes fresher, chicken pakam is a great garlicky dish with that has tomatoes to cut through the rich, savory sauce. Or, if you want the perfect balance of savory and sweet, go for this chicken estofado with bananas recipe!
3 Biryani Recipes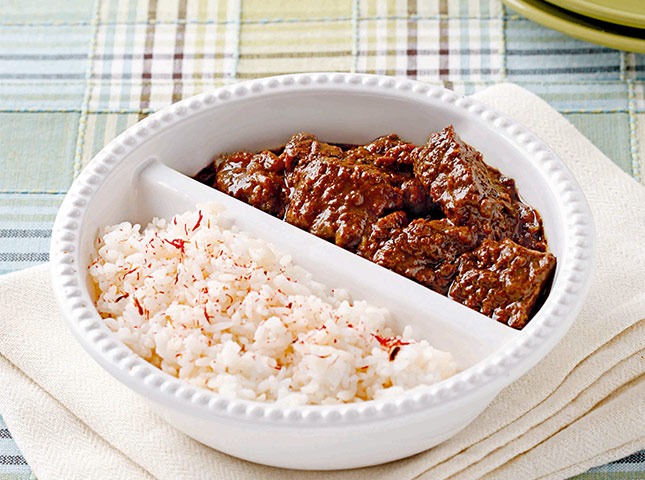 Biryani is a popular Middle Eastern dish that is made by cooking basmati rice with one's choice of meat and spices. It's a one-pot-wonder that's not only a feast for the eyes; it's also quite versatile in terms of ingredients and can be cooked with beef, as in this beef biryani recipe. The beef can also be replaced with chicken, or it can also be eaten without any meat, like in this vegetable biryani recipe.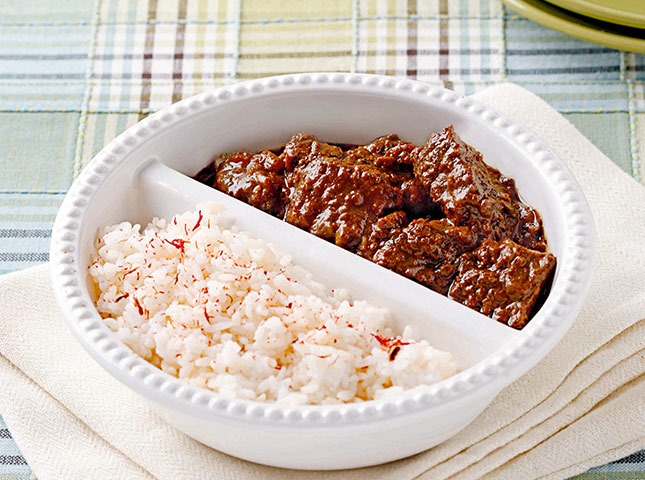 Beef Biryani Recipe
Posted in:
Recipe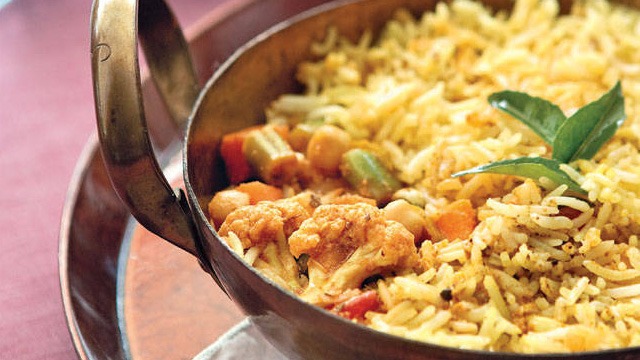 Vegetable Biryani Recipe
Posted in:
Recipe
4 Lumpia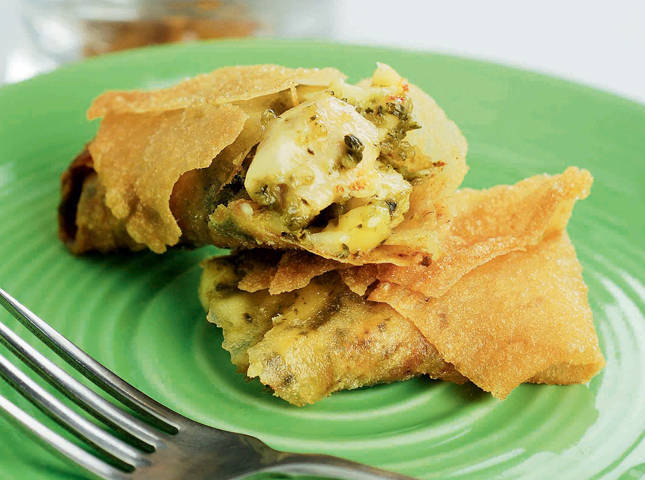 Iftar is a meal shared with family and friends, and where there's a gathering somewhere, there must be lumpia! While it is a fried ulam dish, you can avoid oily lumpia by cooking in the right temperature; plus it's a great side dish that will balance the soft and chewy dishes with its crunchy wrapper. You can add moringa or malunggay in lumpia for the extra nutrition, like in this malunggay and fish lumpia recipe, or treat yourself with this cheesy chicken pesto lumpia. If you're craving something heftier, you'll love this beef lumpia recipe!
5 Sweet Desserts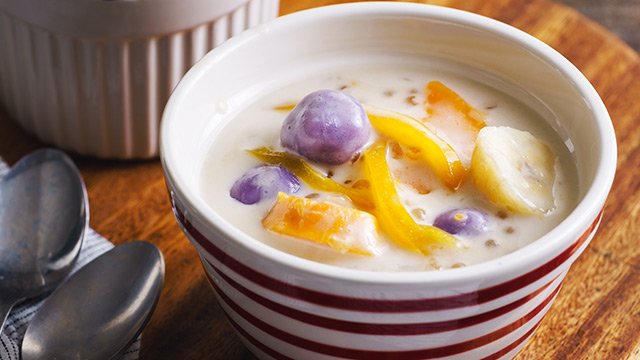 Just as bilo-bilo is to Luzon and binignit is to Visayas, sindol is an traditional Mindanaoan delicacy that's enjoyed during iftar. It's made in the same way as bilo-bilo and binignit, but with the addition of jackfruit and corn. Another sweet treat to end iftar is gulab jamun, which is an Indian dessert made with fried milk balls. For especially hot nights, preparing a refreshing buko pandan salad will not only cool you off; you can also add fresh fruits for more nutrition and fiber.
***