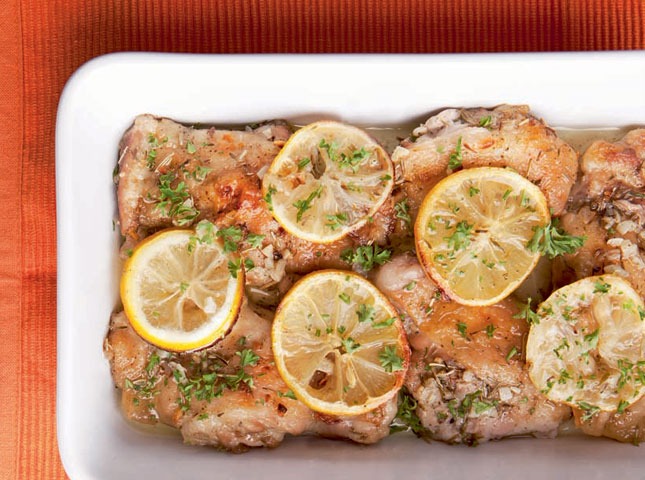 Chicken thighs might just be our favorite part of the chicken. Whether you choose the filleted versions or the ones with the bones still intact, you're sure to get an incredibly tasty bite. What makes it so delicious? The thigh part, just like the leg part, is darker cuts of chicken compared to the lean and white breast parts. All that means is that dark meat has fat and fat means flavor. That's why we've put together these chicken thigh recipes that make the best use of this prime piece of chicken.
These chicken recipes aren't just scrumptious to the bone; they're also quick to cook thanks to the nature of chicken! All these recipes can be done in an hour or less.
Ready? Here are 15 chicken thigh recipes to choose from: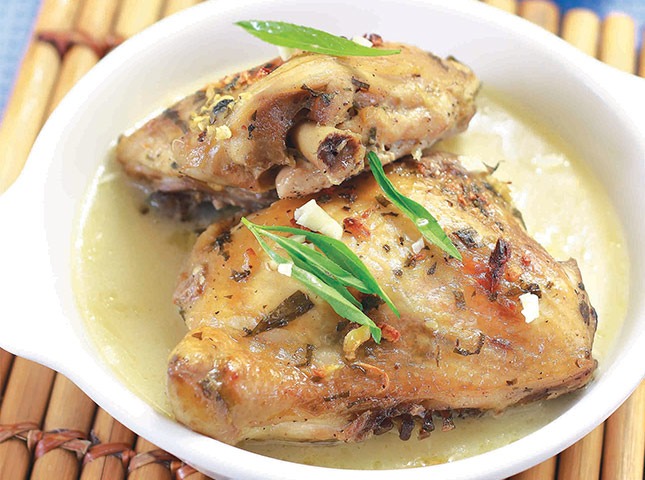 1 Baked Chicken Thighs Recipe
You can finish this tender and simple baked chicken recipe in under an hour. This simple 6-ingredient recipe proves that chicken doesn't need many ingredients to be delicious. Calamansi juice, tarragon leaves, and garlic bring out the naturally delicious flavor of the chicken.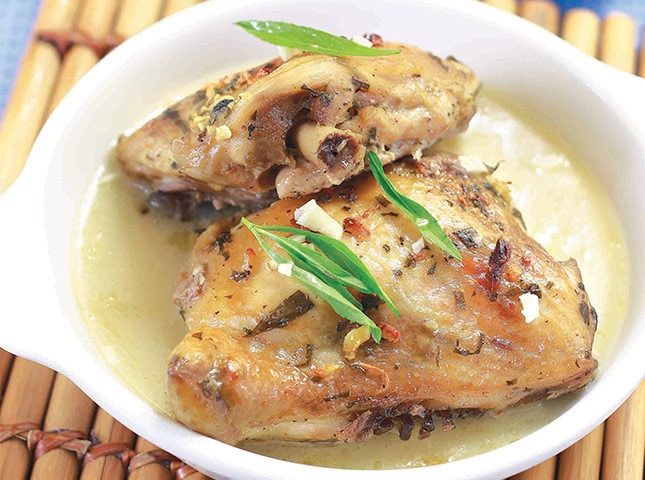 Baked Chicken Thighs Recipe
Posted in:
Recipe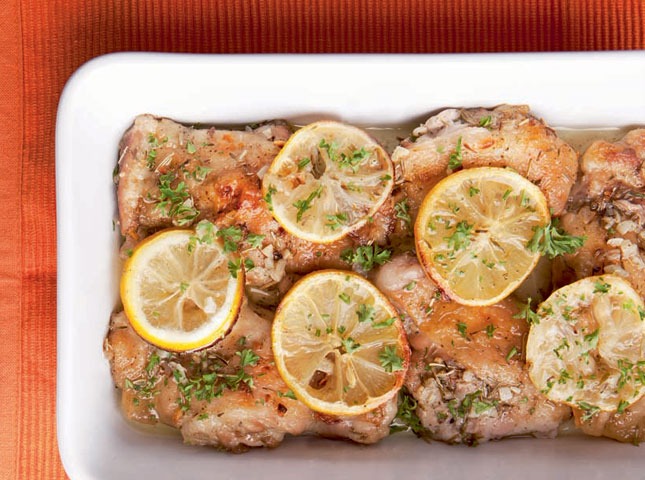 2 Baked Chicken Thighs with Lemon and Garlic Recipe
As you bake these chicken thighs, your home will start to smell like heaven. Thyme, rosemary, and sage all make this dish extra aromatic. The lemon meanwhile adds the acidity that gives those flavors life while also helping tenderize the chicken.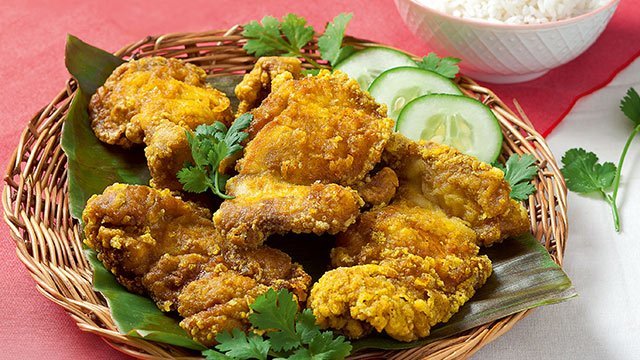 3 Ayam Goreng (Fried Turmeric Chicken Thighs) Recipe
Can you believe that this flavorful chicken only takes half an hour to make? This Indian recipe makes use of fragrant herbs and spices like turmeric, curry, ginger, lemongrass, and cilantro for a truly memorable dish. It's also given a creamy mouth feel with the use of coconut milk. You have to go on the road less traveled now and then and experiment with daring recipes such as this one. Trust us, you won't regret it.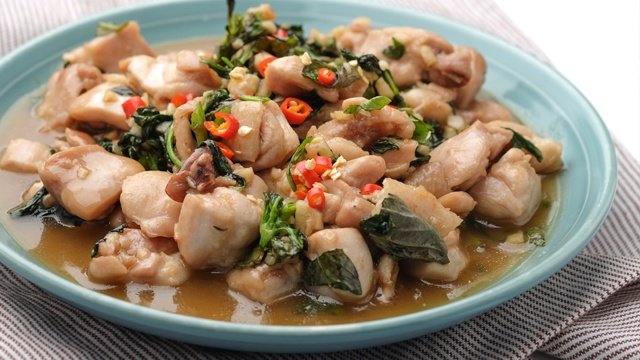 4 Chicken and Basil Stir-Fry Recipe
This 30-minute chicken recipe is the perfect recipe for a hungry family that can't seem to wait. Though it barely takes time, it's still packed with flavor thanks to oyster sauce and bird's eye chilies (our siling labuyo!) to give it that delicious kick of heat.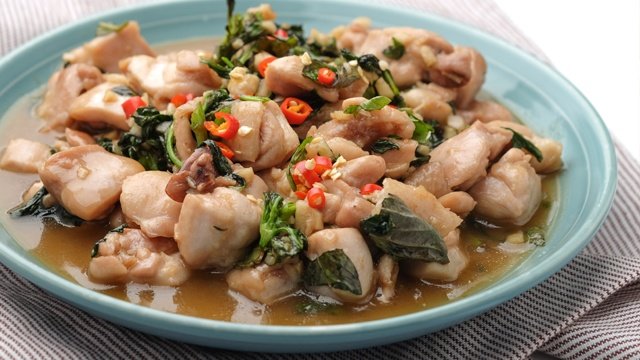 Chicken and Basil Stir-Fry Recipe
Posted in:
Recipe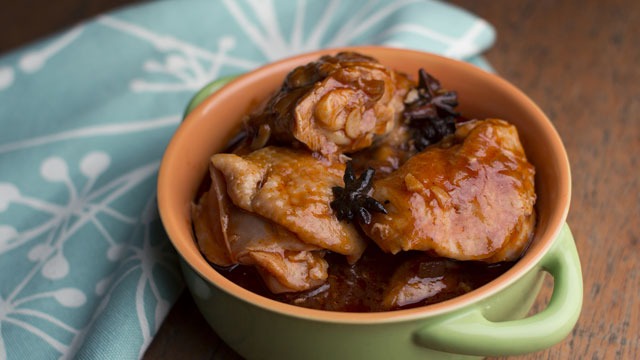 5 Chicken Asado Recipe
We're in love with this umami-packed, sweet asado that's infused with fragrant five-spice powder and star anise. Its sauce alone is good enough as a viand! Don't miss out and try this delicious recipe.
ADVERTISEMENT - CONTINUE READING BELOW
Recommended Videos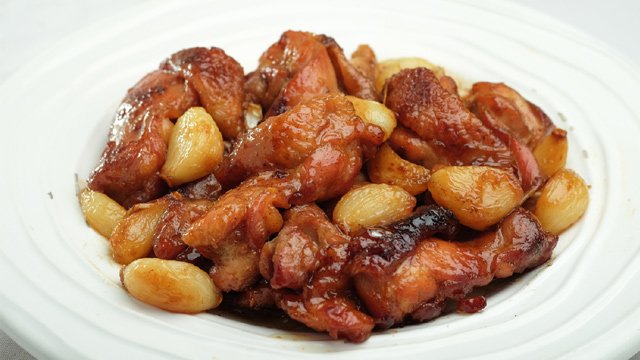 6 Honey-Glazed Chicken with Garlic Recipe
Garlic and honey are incredibly good together. Honey's rich, thick consistency, distinct flavor, and sweetness are complemented by whole pieces of soft, tasty garlic. This recipe also uses butter, giving it that extra sinful level of delicious. Apart from salt and pepper, this recipe only uses five ingredients by the way! This means even gathering your ingredients will take little to no time at all.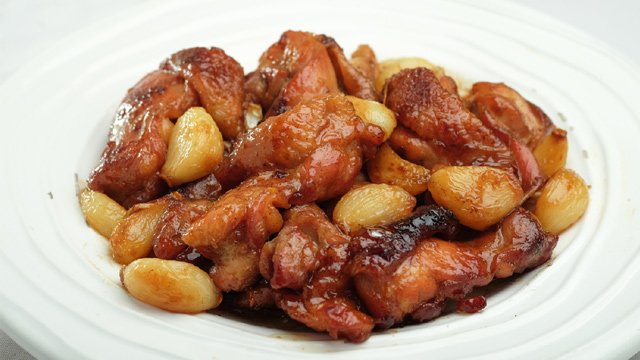 Honey-Glazed Chicken with Garlic Recipe
Posted in:
Recipe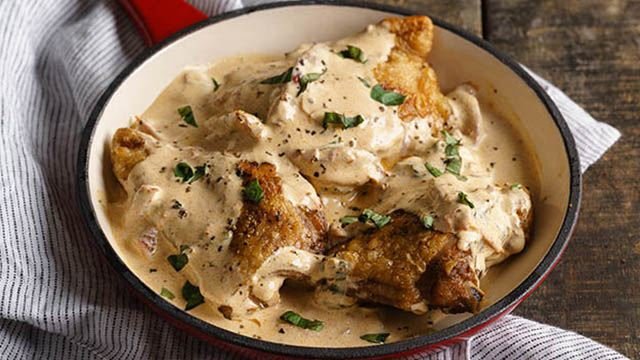 7 Pan-fried Chicken in Garlic Cream Sauce Recipe
Who can say "no" to saucy, creamy chicken? This pan-fried chicken is tasty and incredibly easy to put together. Plus, you get everything you love about chicken: that crisp browned skin, tender, juicy chicken, and the gravy-like sauce to go on your rice as well!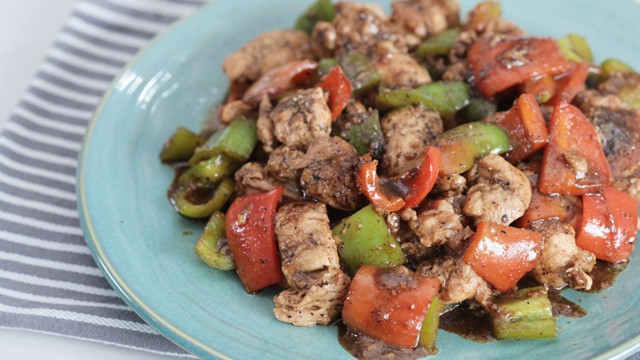 8 Black Pepper Chicken Recipe
This quick stir-fried chicken only takes 15 minutes! It's slathered in an umami-packed sauce and some bell peppers offer a sweet, contrasting crunch. Just throw in your cubed chicken fillets with some garlic, pepper, soy sauce, oyster sauce, sugar, and bell peppers, and you're good to go.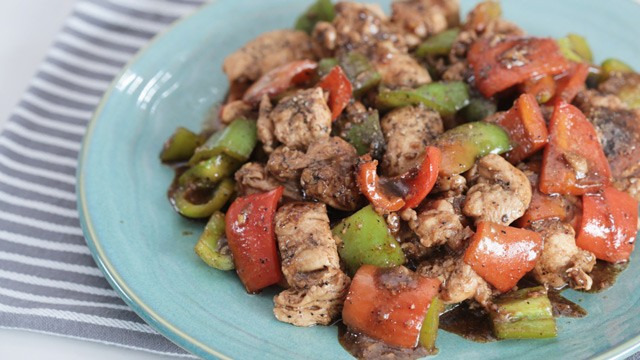 WATCH: How to Make Black Pepper Chicken
Posted in:
Cooking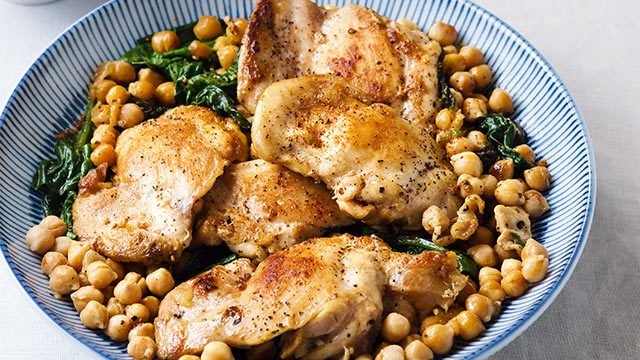 9 Skillet Chicken Recipe
With your trusty skillet, you can be making this tasty, herby chicken in just half an hour. Garbanzos and spinach not only add some healthy ingredients into this dish, but they also give it that distinct, delicious flavor to the chicken, too.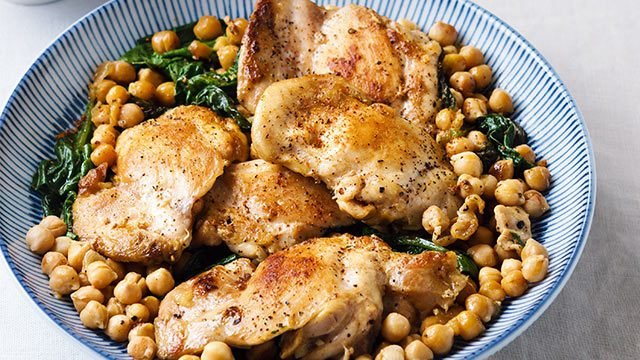 Skillet Chicken Recipe
Posted in:
Recipe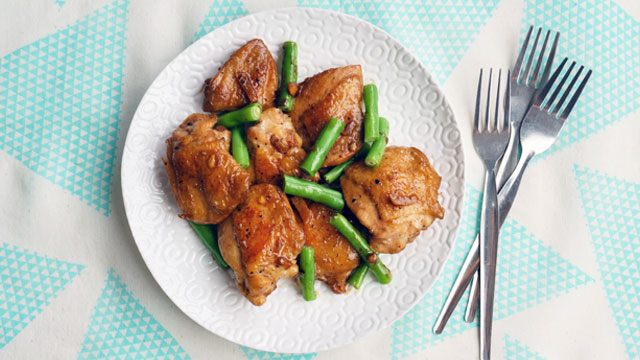 10 Chicken and Green Beans Recipe
It's always a good idea to be eating more veggies! Making that challenge easier are recipes such as this one that incorporates a good serving of healthy greens. Green beans too aren't just healthy additions, but they also give your whole dish that fresh crunch. With your staple spices and rice wine vinegar, you can whip this up easily in just 30 minutes.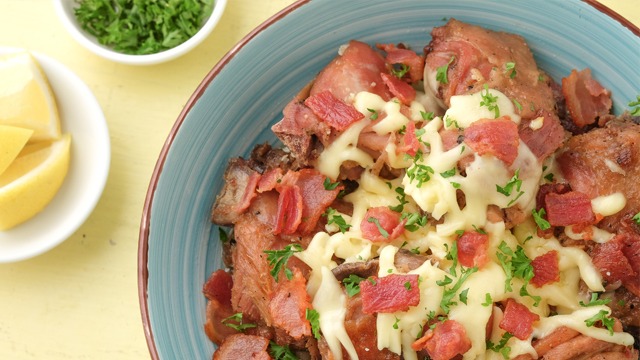 11 Buttery Lemon Chicken with Bacon Recipe
For this scrumptious chicken recipe, you truly can't get enough of a good thing. Creamy cheese, fragrant, sweet-smelling lemon, and show-stopping bacon all come together in this delicious chicken recipe.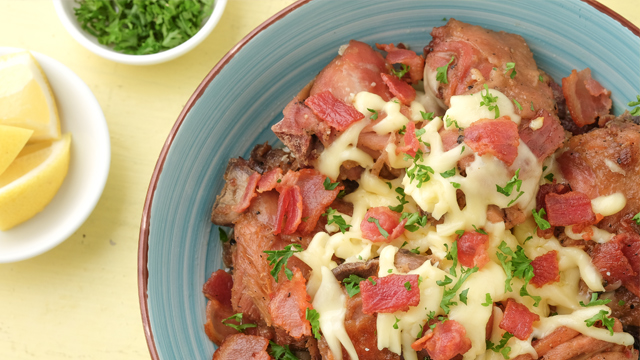 Buttery Lemon Chicken with Bacon Recipe
Posted in:
Recipe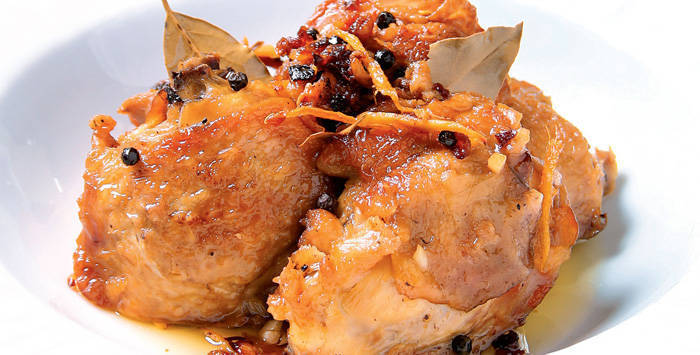 12 Pinatisang Manok Recipe
Don't underestimate the humble patis in your pantry. It's a wonderful source of umami and can tenderize your chicken. Coupled with these other pantry staples, namely ginger, garlic, onion, pepper, and bay leaves, you've got a simple but always satisfying viand.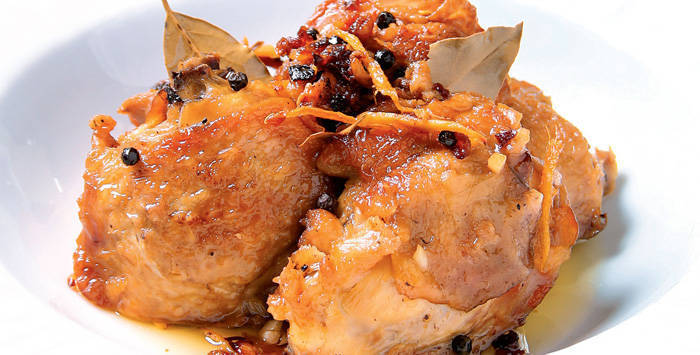 Pinatisang Manok
Posted in:
Recipe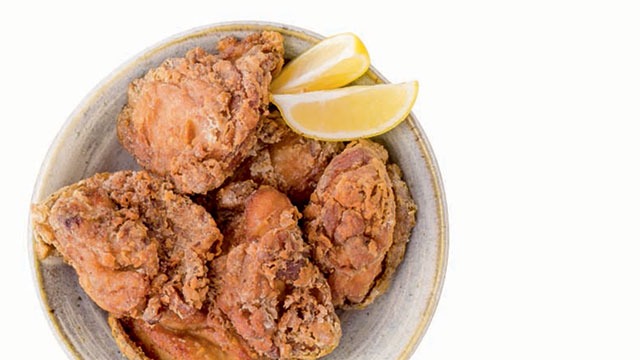 13 Chicken Karaage Recipe
This recipe is fried chicken but made Japanese-style. You can always trust Japanese cuisine to up the anté with unassuming dishes that taste fantastic. This recipe will give you perfectly crispy skin and chicken that's tender and juicy inside.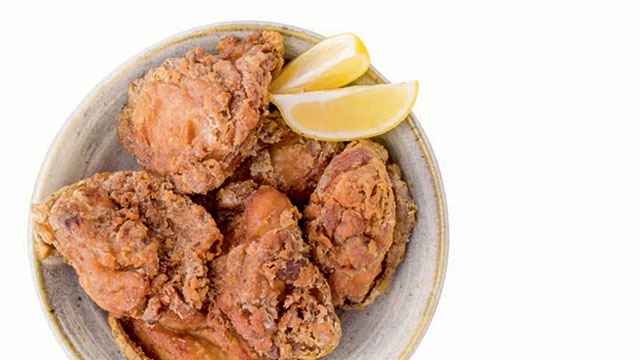 Chicken Karaage Recipe
Posted in:
Recipe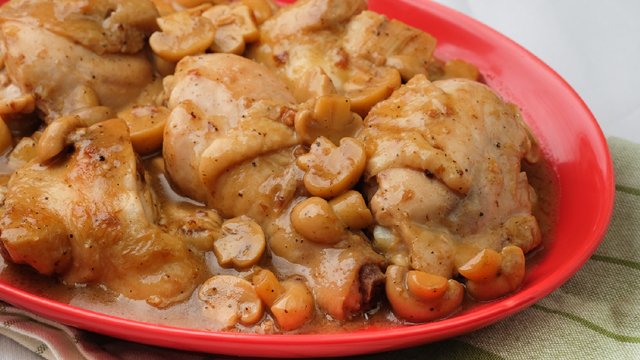 14 Chicken in Creamy Mushroom Sauce Recipe
To get this chicken recipe to perfection, make sure that when you brown your pieces, your oil is hot! You want that perfect browning which makes it more delicious. Add in your creamy sauce that's rich with mushrooms, and we're telling you right now, you better cook more rice than usual.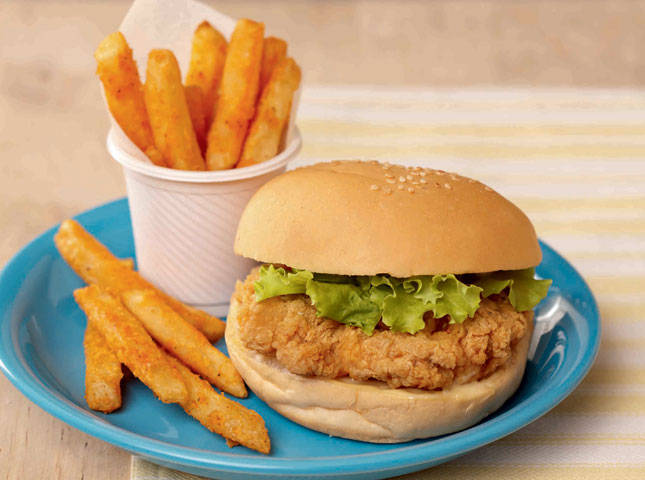 15 Crunch 'n' Munch Chicken Burger Recipe
Whenever you have to choose between breast or thigh chicken fillets, always choose thighs! For this recipe, chicken thigh fillets will give you a juicier and tastier chicken burger that's perfect for your lunch box.
We really can't have enough of chicken thighs. It's just the best chicken cut ever! It's tasty, tender, and moist all the time. Do you have other chicken thigh recipes you're in love with?
ALSO READ: