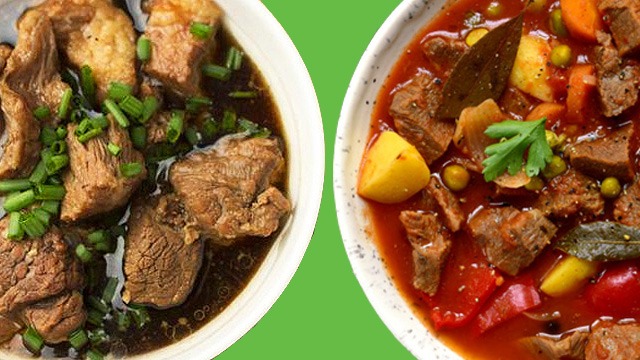 Are you a fan of super tender beef? If you are, you are probably aware that the best beef dishes are those that were either cooked really fast or cooked for a long period of time. This is because many beef cuts are tough cuts of meat!
Beef stew is the most popular way of enjoying beef while on a budget. Even the toughest cut of meat doesn't stand a chance in the face of such long cooking times! The result of this patience is succulent, fork-tender cuts of meat that you can't get any other way. 
One of the most popular beef recipes has to be beef pares. It was our top beef recipe in 2020, and it's no wonder. It needs only a few ingredients to create a super flavorful ulam.
How is the beef pares different from a beef stew?
Beef pares is actually a kind of beef stew since it's simmered and cooked in much the same way as a basic beef stew recipe. It's unlike other beef stews though. This is how the pares is different: 
1 Beef pares is a soupy dish. Beef stew is a saucy dish. 
Unlike the classic beef stew, the beef pares is more similar to a chunky beef soup than a stew. Its sauce is more liquid than saucy. This is because beef cubes in stews are commonly tossed in all-purpose flour, seared, and then allowed to stew in the liquid. This liquid is then reduced to create a thickened sauce that coats all the ingredients in the dish. 
The beef in beef pares meanwhile is neither tossed in flour nor is the liquid simmered down until thickened. It's common to find beef pares soupy but some can make it saucy, depending on whether the liquid has been reduced enough or thickened by other means.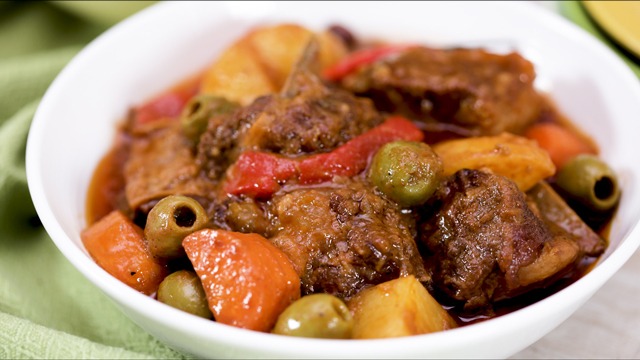 2 Beef cubes in stews are cut large. Beef pares uses smaller chunks. 
The size of the beef cuts used in these two dishes are vastly different. The beef cuts for the stew are usually large cuts, usually from the tougher cuts of meat such as the brisket, kalitiran, or even the neck of the steer. For beef pares, these can be the same kind of beef but might be the trimmings from the sirloin, cut small, and bite-sized. You can even use beef short ribs or the meaty shank cut from the bone into smaller chunks.
This difference in the size of the beef makes beef stew take longer to cook than your usual beef pares. However, these tough cuts are also some of the most flavorful cuts of beef so whichever recipe you're making, you're sure to cook something super meaty and flavorful. 
3 Beef stew is commonly tomato-based. Beef pares is aromatic from the star anise. 
Beef stews are some of the most basic of recipes. This is also how many learn how to use tomato paste. It's an important ingredient in stews since it delivers powerful tomato flavor and gives dishes the acidity it needs to balance flavors. However, it needs to be cooked right before moving onto the next step which is a cooking lesson in itself. 
Beef pares on the other hand is simpler in its cooking approach. It starts off simple with a saute of aromatics before the beef is added along with the essential star anise and water. Star anise is the other main flavor ingredient in the dish and it doesn't take much to flavor the soup. Plus, with a short list of ingredients, it doesn't take long to put it together either.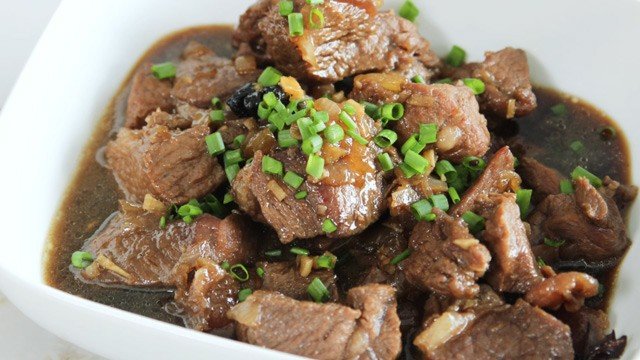 4 Beef stew is loaded with vegetables. Beef pares is all beef. 
A stew is a fantastic way of cooking hearty root vegetables such as potatoes, carrots, parsnips, and other hard produce. Plus, it's a great accompaniment to the beef. Even without any rice, it's a full meal in itself! 
ADVERTISEMENT - CONTINUE READING BELOW
Recommended Videos
Beef pares is not quite the one-pot meal that the usual beef stews are. It's all beef apart from the spices that made it aromatic and the chopped green onion sprinkled on top that usually garnishes the bowl. It has to be served with rice (or noodles!) to make it the satisfying and filling ulam that it is.  
5 Beef pares is sweet and savory. Beef stew is tangy and savory.  
Since beef stews are commonly made with tomatoes, the sauce usually tastes tangy and savory at the same time. The beef is the main flavor but it's greatly enhanced by the flavors of the other ingredients. Bell peppers give beef stews a classic bitterness that tastes like kaldereta. Cheese makes it taste both creamy and savory at the same time. Olives, if used, add a briny punch of flavor that's addictive. 
These kinds of flavors are lacking in the beef pares where the beef rules the dish's flavors. However, the soup is another matter. It's sweet from the sugar, savory from the soy sauce, and aromatic and spiced from the star anise that competes with the beef taste. 
Whether you love the classic beef stew with its sauce and large beef chunks or the beef pares with its sweet, star-anise flavor, each spoonful is going to be a flavorful one. Which beef stew dish is your favorite recipe to make at home?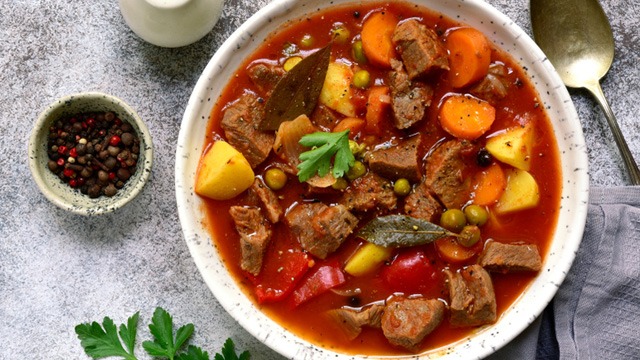 6 Ways To Make Beef Stew Different
Posted in:
Cooking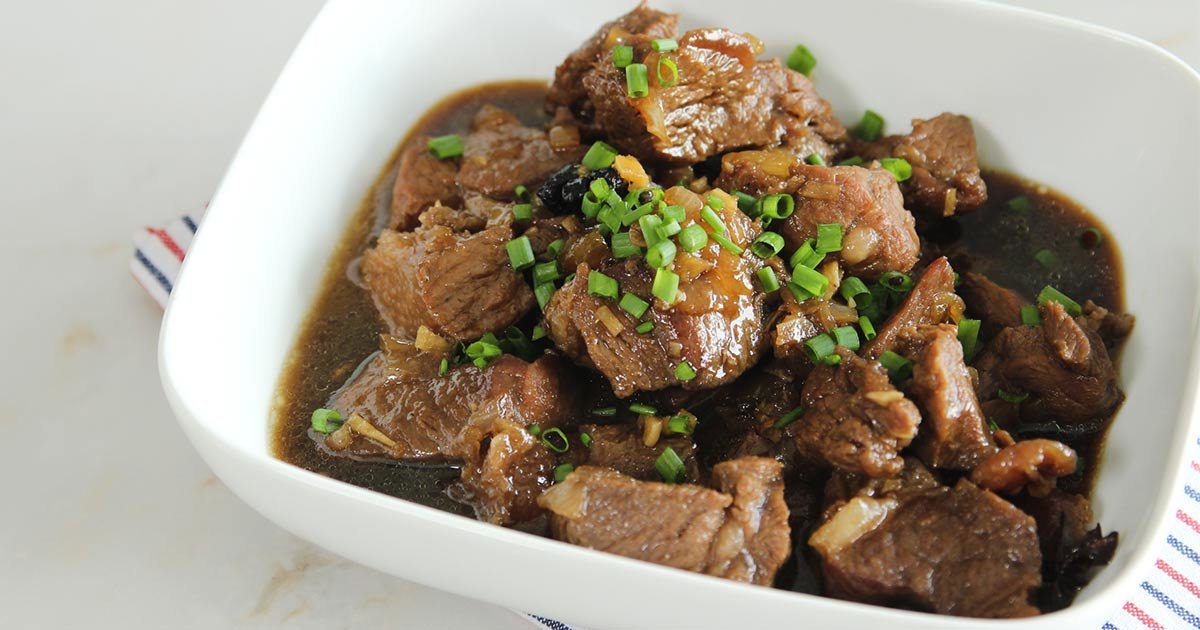 WATCH: How to Make Beef Pares
Posted in:
Cooking
***