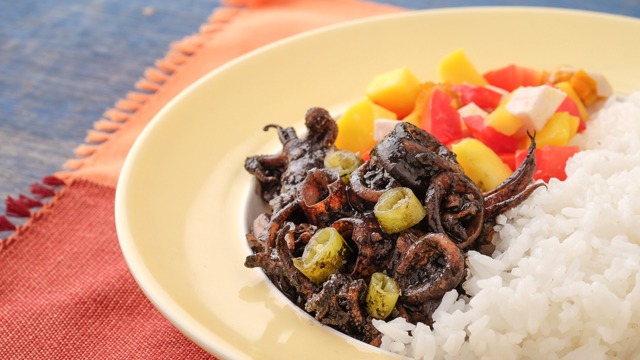 Squid is one of those ingredients that you might love to eat but hate to prepare. It's one of the many ingredients that require more than just cutting into pieces and dumping into your dish. It requires more attention to detail than that!  
You need to learn how to prepare squid to cook the best adobong pusit recipe. As with any seafood dish, the fresher the seafood, the better it's going to taste. However, you can get squid already cleaned and prepared the way you need it to be for your recipe.
However, there is one big reason to expertly learn how to choose and prepare fresh squid: squid ink. The defense mechanism of the squid is what makes many dishes so flavorful! There is no paella negra without this edible ink! Squid ink is what makes food naturally black without using artificial food coloring! This is also the reason why your squid adobo dish is super flavorful.
Learn to prepare fresh squid on your own so that you can benefit from this flavorful ingredient that only this seafood can offer. Here are 6 recipes to make sure that you enjoy the dish you'll be preparing: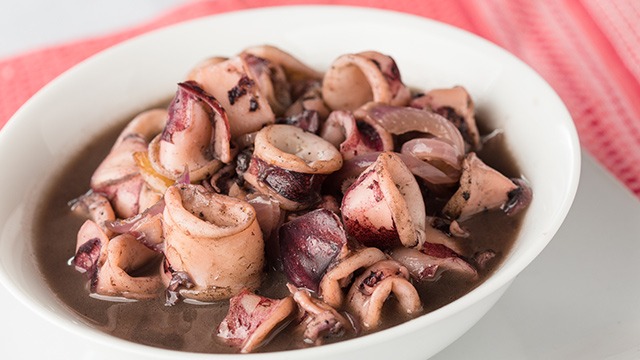 1 Classic Adobong Pusit Recipe 
You can't go wrong with a classic recipe! This classic recipe is the simplest of them all and arguable the most flavorful. Vinegar, soy sauce, and the squid ink all combine to create a murky-looking sauce you need to taste to find delicious and appetizing.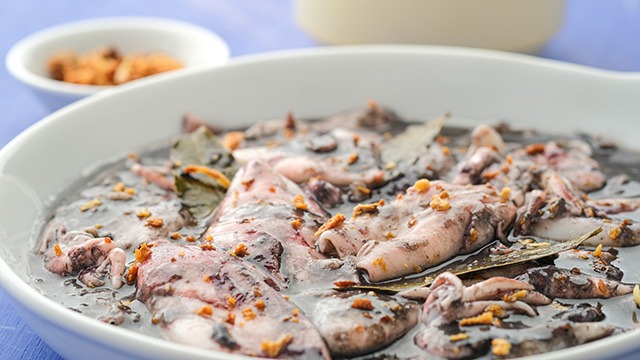 2 Adobong Pusit sa Gata Recipe 
Look beyond the gray colors and see the succulent squid and the crunchy garlic and give it a taste. You'll find that it's an adobong pusit dish with touch of sweetness from the coconut that you've been dreaming about making.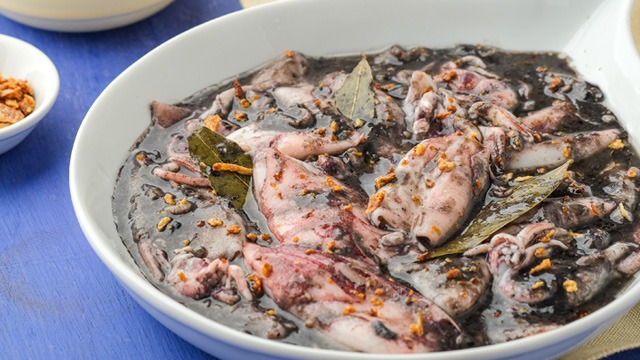 Adobong Pusit Sa Gata Recipe
Posted in:
Recipe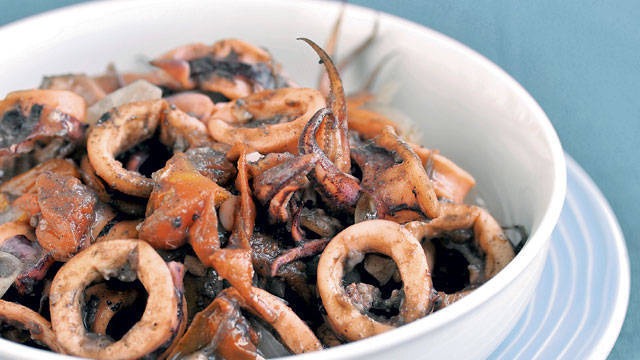 3 Adobong Pusit Balsamico Recipe 
Not every country is lucky enough to have an Asian market nearby. For those who just can't get their hands on the coconut vinegar that is so essential in the creation of our adobo recipes, then using the local vinegar can be a surprise flavor that can make you discover a new favorite. Here, the dark, almost black colored balsamic vinegar is the perfect vinegar to use, not because of its color, but because it has a sweetness that's a great match for the squid.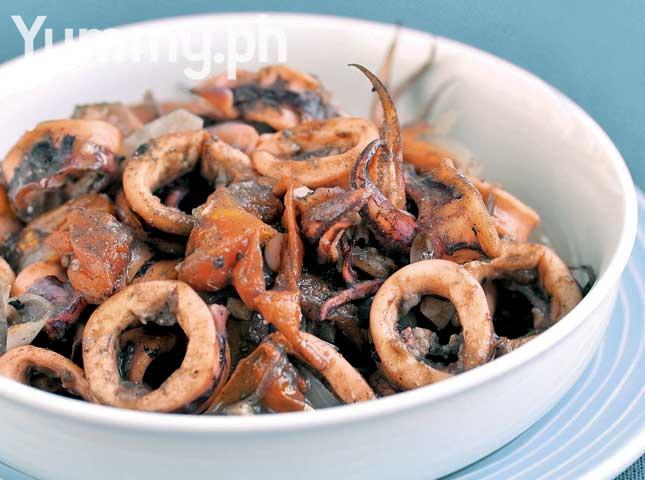 Adobong Pusit Balsamico
Posted in:
Recipe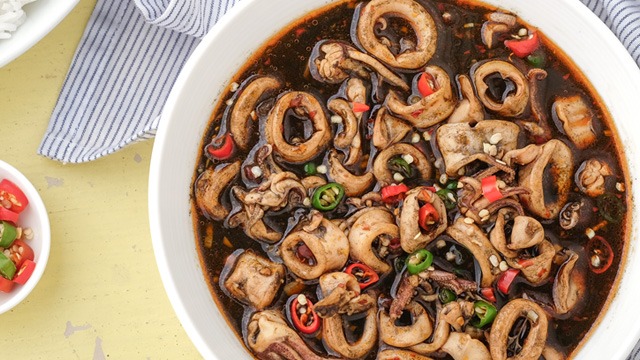 4 Spicy Adobong Pusit Recipe
This chunky, tender squid adobo is made even more appetizing with some heat from the siling labuyo. Anyone who loves spiciness will appreciate that next to a classic Bicol express dish, this may be the spiciest dish they'll get. Just look at all those chilis!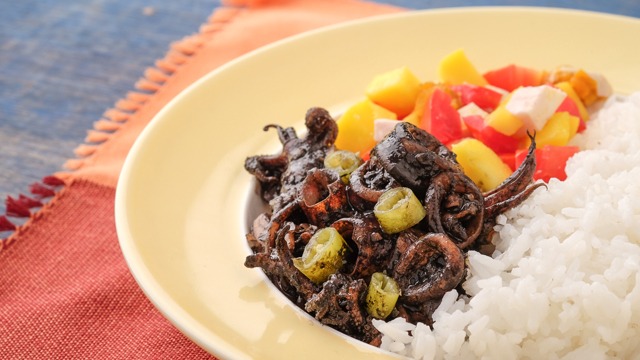 5 Adobong Pusit in Oyster Sauce Recipe 
The saltiness of the adobong pusit dish doesn't have to come from just one ingredient. Soy sauce is mostly responsible for the savory notes of the adobo but there are other ingredients that can deliver a similar flavor that would be a complement to the dish, too. Oyster sauce is a fantastic addition to the flavors in adobo since it's oyster flavor is reminiscent of the sea from where the squid came from, too. 
ADVERTISEMENT - CONTINUE READING BELOW
Recommended Videos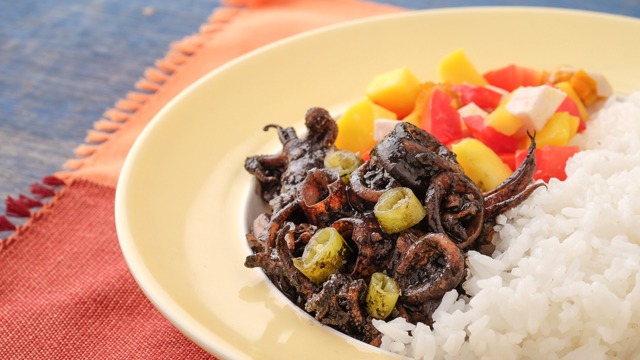 Adobo Squid with Oyster Sauce Recipe
Posted in:
Recipe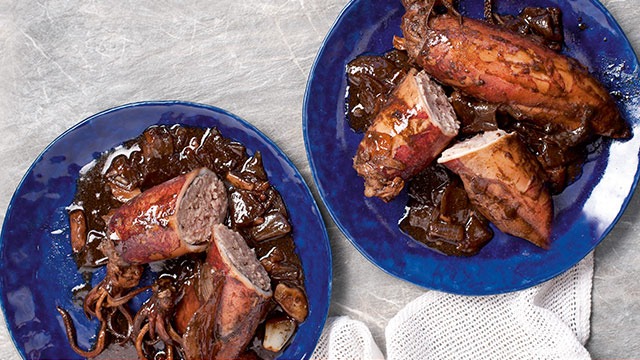 6 Stuffed Adobong Pusit Recipe  
Stuffing squid is not uncommon. It's a popular practice! However, this recipe gets a seal of approval for being super flavorful! This is not only stuffed with a tasty mix of ground pork, but it is also cooked and simmered in adobo sauce. You won't just be tasting an adobong pusit recipe! You're eating a stuffed squid that's swimming in adobo sauce. Now that's a beach-side meal anyone can get behind!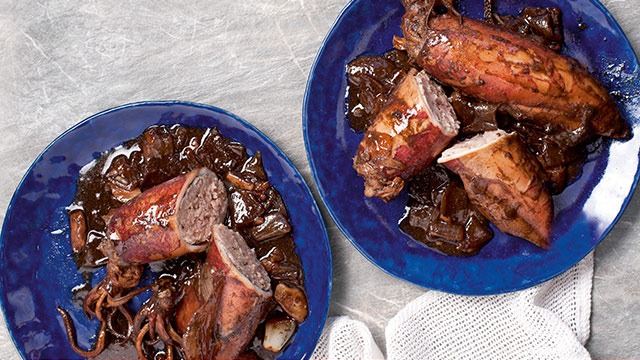 Stuffed Squid Adobo Recipe
Posted in:
Recipe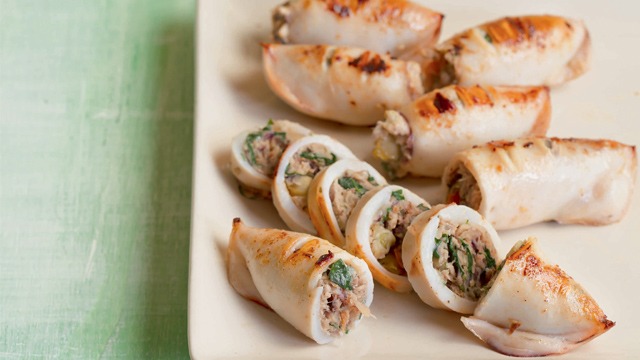 Grilled Malunggay Stuffed Squid
Posted in:
Recipe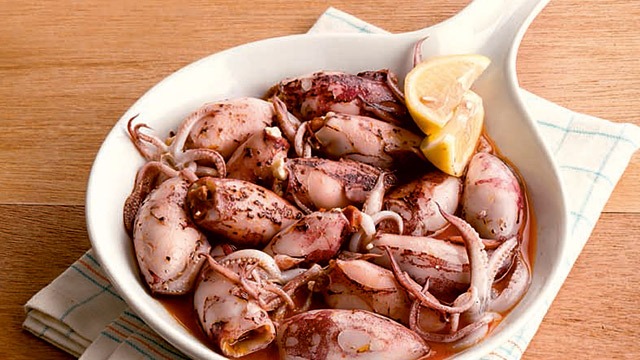 Chorizo and Mushroom-stuffed Squid
Posted in:
Recipe
You don't need to be an expert in cooking to learn how to master how to cook squid right. With these recipes, the task is made easier. Just remember the rules of cooking squid properly and you'll be enjoying cooking squid recipes from now on. 
ALSO READ: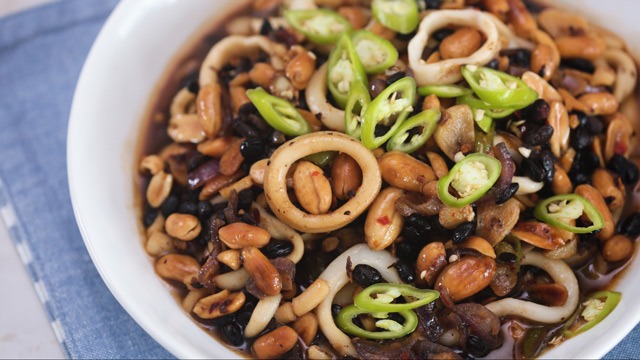 How To Select and Store Squid Like a Boss
Posted in:
Cooking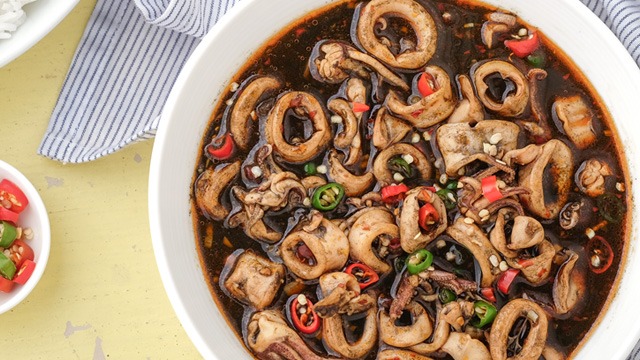 How To Cook Squid That's Not Chewy
Posted in:
Cooking
***
Thinking about what to cook next? Join our Facebook group, Yummy Pinoy Cooking Club, to get more recipe ideas, share your own dishes, and find out what the rest of the community are making and eating!
Got your own version of the classic dishes? Pa-share naman! Get your recipe published on Yummy.ph by submitting your recipe here!