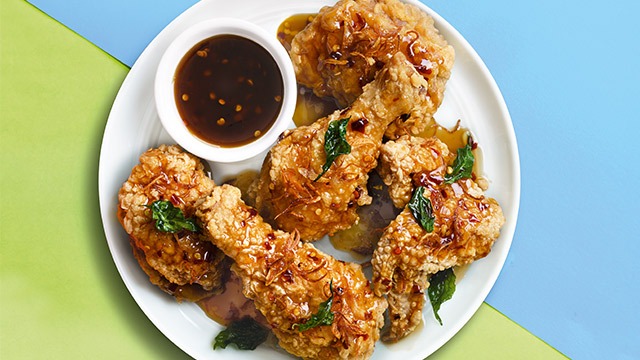 Fried chicken is comfort food for many. It always tastes home cooked, it's always flavorful and delicious, and it is always crunchy. Plus, it's made with chicken which is one the most popular meats. There are many ways you can cook the fried chicken recipe but one thing is almost always the same: the crispy, super crunchy chicken skin on the outside. 
This crispy outer layer hides the tender juicy meat. The most common way of making the chicken skin super crispy is by tossing it in all-purpose flour. However, it's not the only breading you can use for the fried chicken.
Apart from all-purpose flour, you can also use any of these alternative flours and breadings, too, to make your fried chicken taste and even feel different when you take a bite: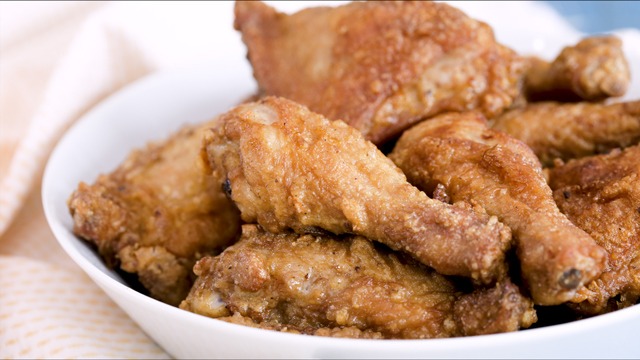 1 Cornstarch 
Cornstarch is extracted from fresh corn and is considered a pure starch. It is very good at absorbing water and other liquids. Cornstarch as a breading will make chicken crispier. That's one of the reasons why cornstarch is a great substitute for all-purpose flour when making fried chicken.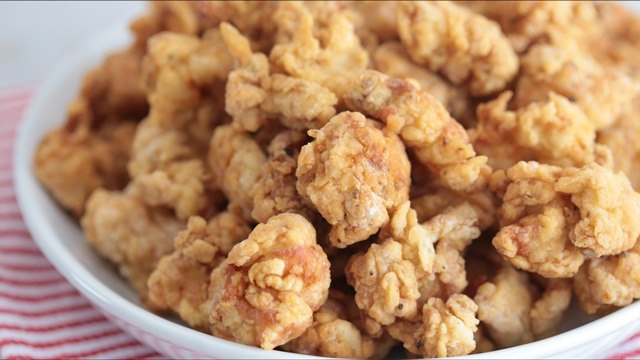 2 All-Purpose Flour + Cornstarch 
If you happen to have both flour and cornstarch on hand, you can achieve super crispiness. The combination not only gives you the crispiness of both kinds of flours, you make sure that you get the heft of the wheat flour but you also have the silky texture from the cornstarch, too.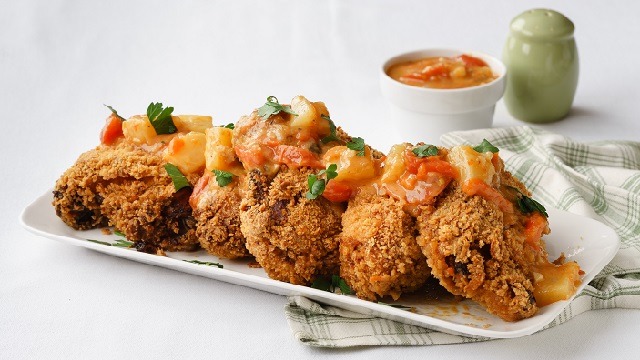 Crunchy Hawaiian Chicken Recipe
Posted in:
Recipe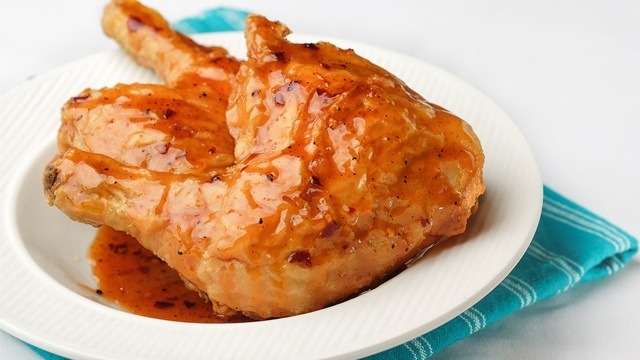 Fried Chicken with Sweet and Spicy Glaze
Posted in:
Recipe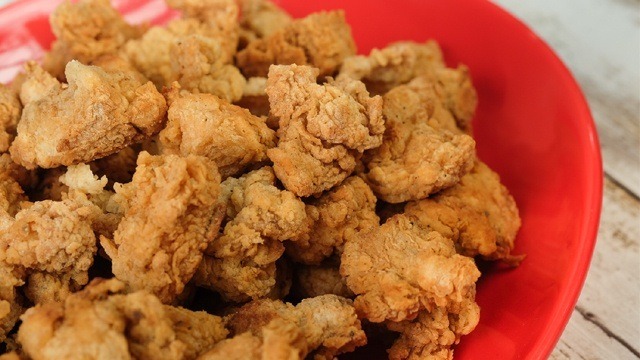 Chicken Popcorn Recipe
Posted in:
Recipe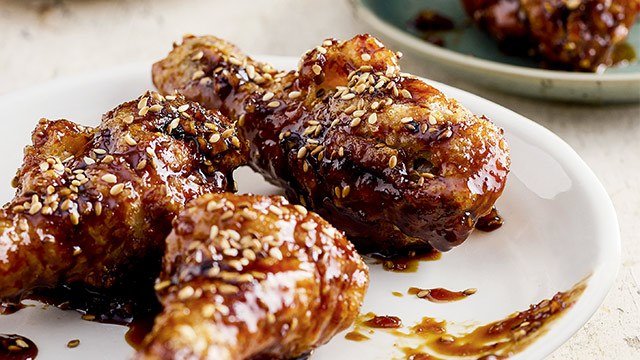 3 Potato Starch 
Potato starch, just like cornstarch, is extracted from potatoes. This starch is a great crisper. In fact, potato starch is commonly and widely used in Asian cooking. It holds the crispness even in our tropical humid weather. Potato starch can create a crispness that not even flour can compare to. That's because the coating made from potato starch is lighter that it creates a super crunch. Experience it with any one of these recipes: 
ADVERTISEMENT - CONTINUE READING BELOW
Recommended Videos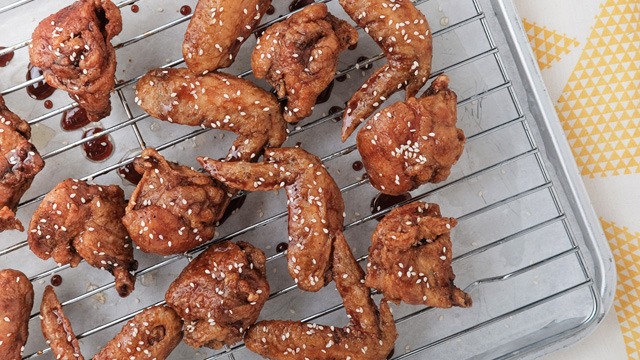 Japanese Chicken Wings Recipe
Posted in:
Recipe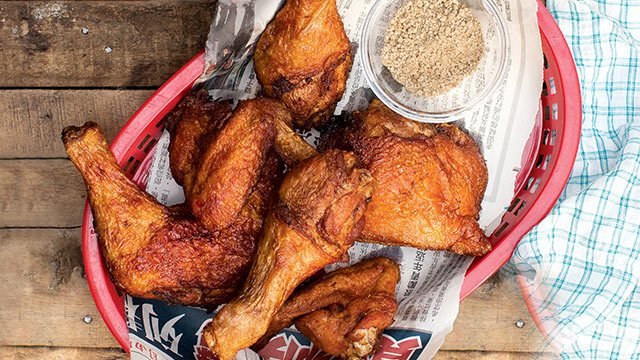 Taiwanese Fried Chicken Recipe
Posted in:
Recipe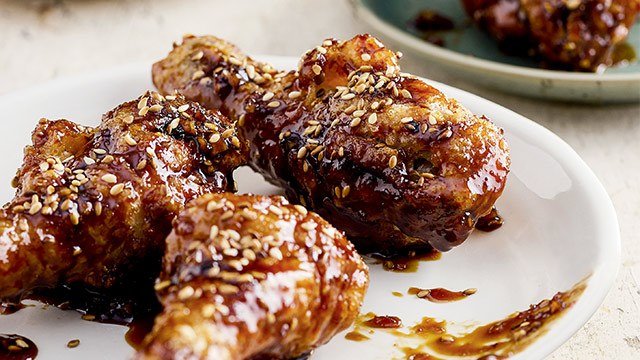 Korean Fried Chicken Recipe
Posted in:
Recipe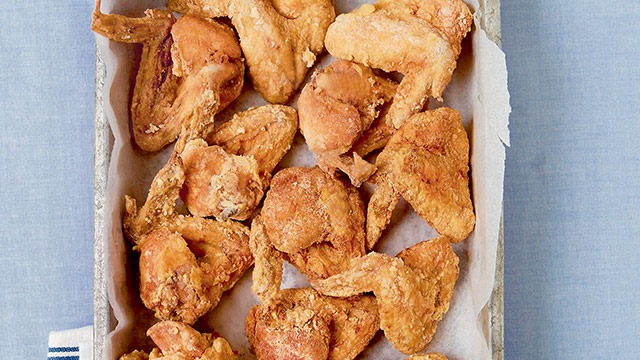 4 Rice Flour 
Rice flour is more commonly used for kakanin recipes. Rice flour, whether regular or the glutinous rice flour, creates gooey, sticky, and delicious rice desserts. However, that's the not aim of rice flour in a fried chicken recipe. Regular rice flour can create just a crisp outer layer on fried chicken as other flours. In fact, rice flour is what gives tempura batter its super light crispness that other flours can't achieve.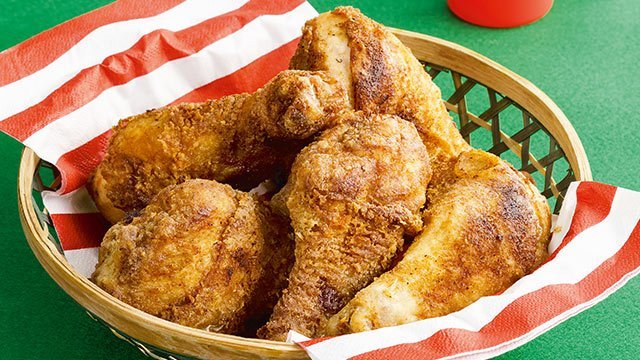 Spicy Fried Chicken Drumsticks Recipe
Posted in:
Recipe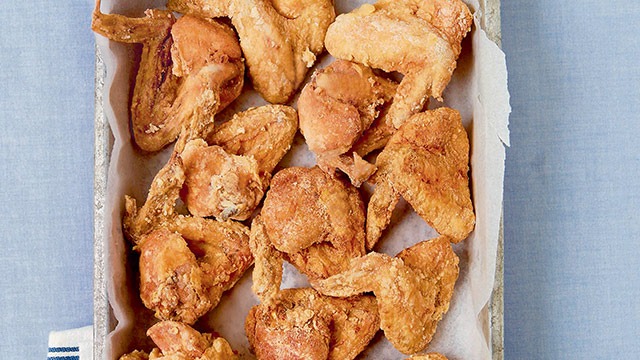 Crispy Chicken Wings
Posted in:
Recipe
Even if you don't have all-purpose flour, you can make crispy, crunchy fried chicken with other flours. If you have a stock of any of these flours, your fried chicken recipe can be a little different from what you usually have but it can also become a surprise recipe that you fall in love with. 
ALSO READ: