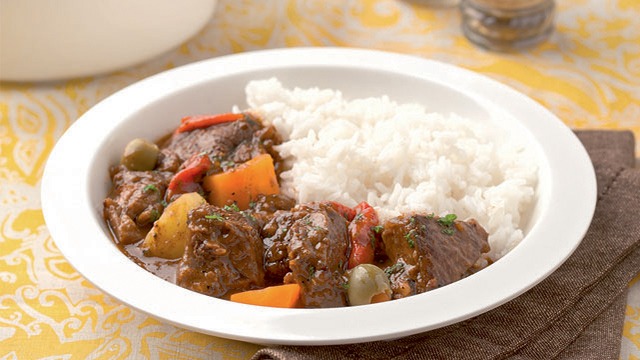 One of the most common and popular homemade stews has to be the kaldereta recipe. The kaldereta is a local stew that is simmered long and slow. This is a rich-tasting beef stew loaded with chunky cuts of beef, potatoes, and carrots in a rich and savory tomato sauce flavored with bell peppers which give it the signature taste that makes it different from other beef stews such as the mechado.
This dish is actually a classic one. It's a hearty one that was once usually reserved for fiestas, celebrations, and other festive occasions. That's no longer the case in these more modern times but whenever it is served, you can't help but feel there is something to celebrate. It could be because it takes a long time to prepare and cook. It could be the meat that makes it a luxury or it can be just the love that goes in to cooking this dish that makes it so special.
Whatever it is that makes your kaldereta special in your heart, you should know that you can make it with other kinds of meat. Here are the different kinds of meat you can use in your kalderata: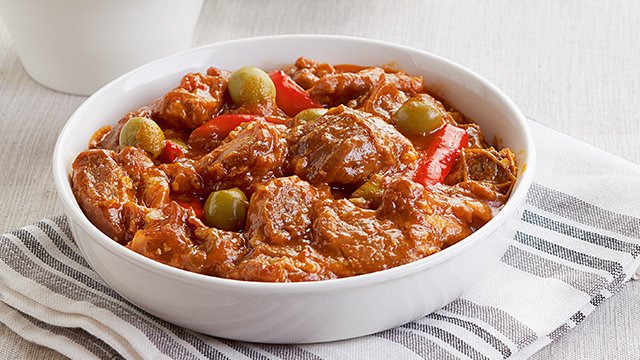 1 Beef
You can't go wrong with the classic meat! This chunky meat is the reason why the kaldereta takes so long to cook! The beef are cut into large chunks and this means more cooking time necessary to ensure that the beef cubes turn out tender and juicy. The long cooking time also means that the sauce is transformed into individual ingredients and meld into a sauce that tastes fantastic.
Feel free to add olives, cheese, or even swap the beef cut from cubes to shortribs for a dish that fits your flavor preference.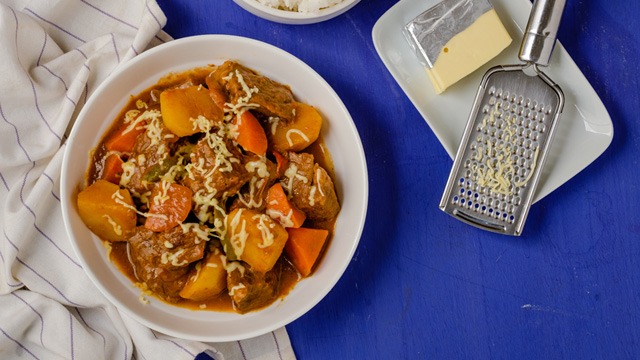 Cheesy Kaldereta Recipe
Posted in:
Recipe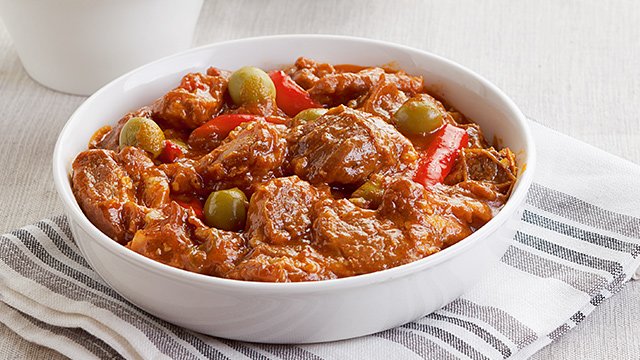 Beef Kaldereta Recipe
Posted in:
Recipe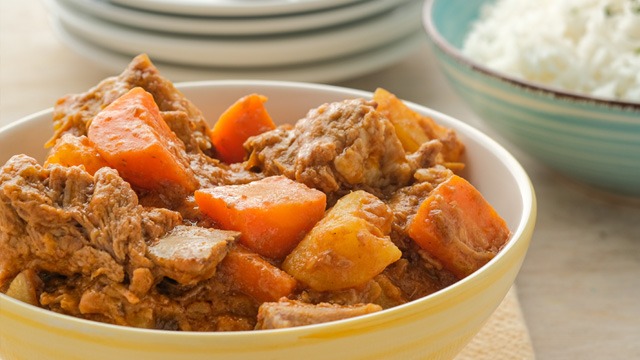 2 Pork
If pork is your favorite kind of meat, then making the switch to pork is an easy one. This recipe is a delicious kaldereta version but to make it even better, the sauce is made even richer. The peanut butter and the liver spread are both thick and creamy ingredients. When added to the tomato sauce base, the sauce also becomes creamy and even thicker than the original. What you get is a super-rich kaldereta dish that you might think is even better than the beef version.
You can even try a spicy version of a pork kaldereta.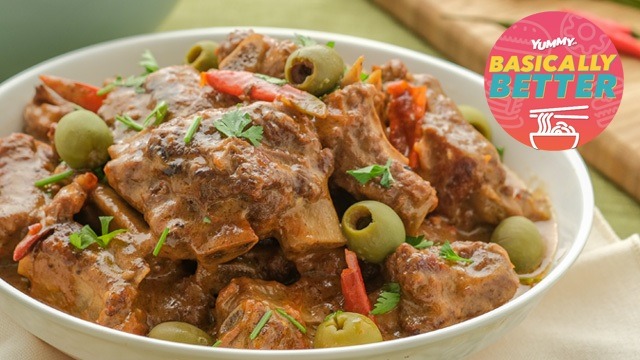 Spicy Pork Ribs Caldereta Recipe
Posted in:
Recipe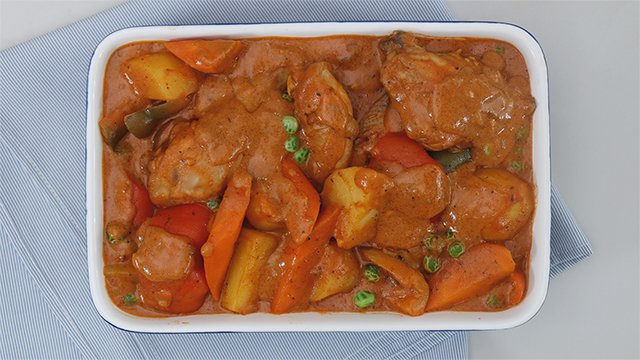 3 Chicken
If anyone is worried about eating red meat or is watching their health, an easy swap to chicken can be the easy solution. The flavors are still there but there is less beef flavor. Instead, you are treated to a chicken version that will still be meaty but without the strong beef flavor that accompanies beef dishes.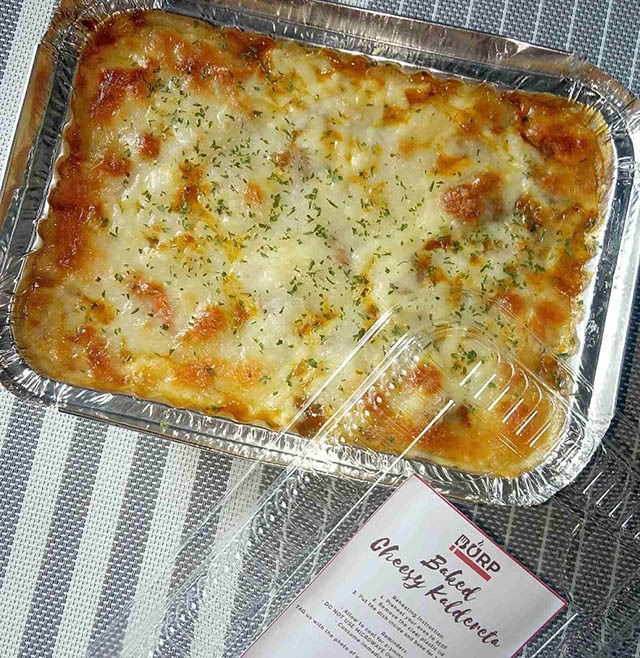 4 Goat
Goat meat is the original meat of the kaldereta! This gamey meat is actually the reason why the sauce for this stew is so flavorful and tasty. Gamey meat such as goat is usually masked with various spices and herbs. However, the kalderetang kambing is a savory dish that rivals dishes made with another gamey meat: the lamb.
If you want to taste what the real kaldereta tastes like, give this version a try.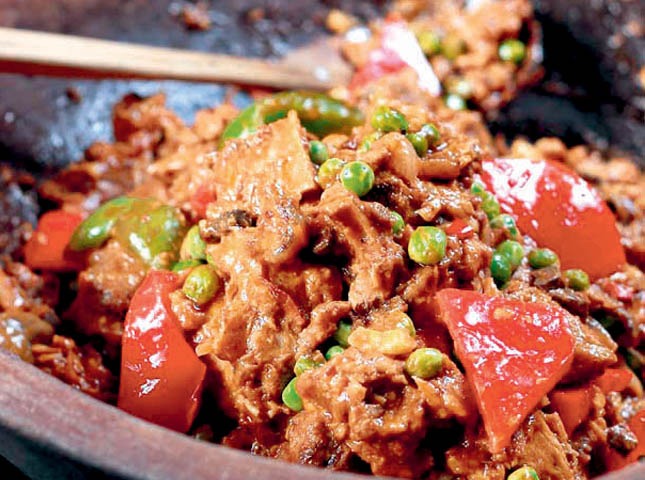 Kalderetang Kambing
Posted in:
Recipe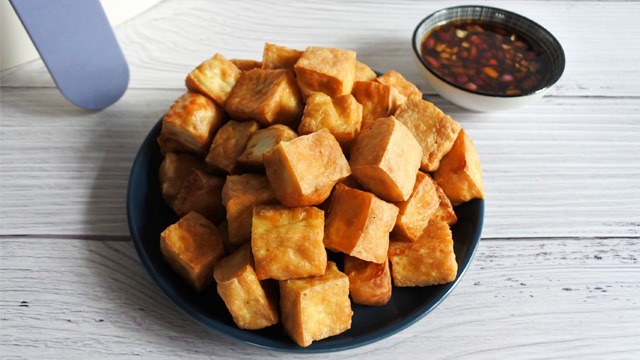 5 Tofu
Tofu is the obvious meat substitute but in the case of the kaldereta, we think this is genius swap. It's all thanks to the ability of tofu to be a sponge! Just imagine all that rich sauce smothering chunks of fried tofu. The tofu will soften under the heft of the tomato sauce but it will absorb what it can to transform into chunks of flavorful meat-free bites.
ADVERTISEMENT - CONTINUE READING BELOW
Recommended Videos
It's an easy hack for those who want their kaldereta, but want to keep both their budget and their meat-free meals intact.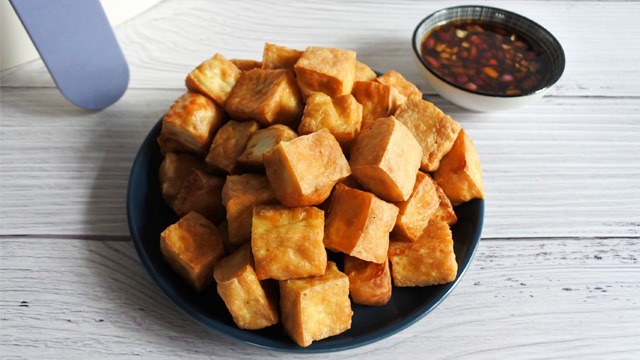 How To Cook Air Fryer Tokwa
Posted in:
Cooking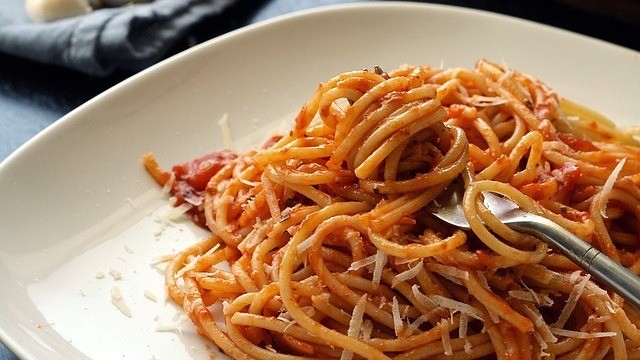 You Can Use Tokwa For These Meaty Recipes
Posted in:
Cooking
6 Corned beef
Did you know that there is a corned beef kaldereta? That's right! When you're too tired to even think about cooking, you can still have your beloved kaldereta. This corned beef variant is a special one. It's got the corned beef texture but with all the flavors that you expect from a beef stew: tomatoes, bell peppers, and a touch of spice to remind you that you're having a delicious and satisfying meal.
***