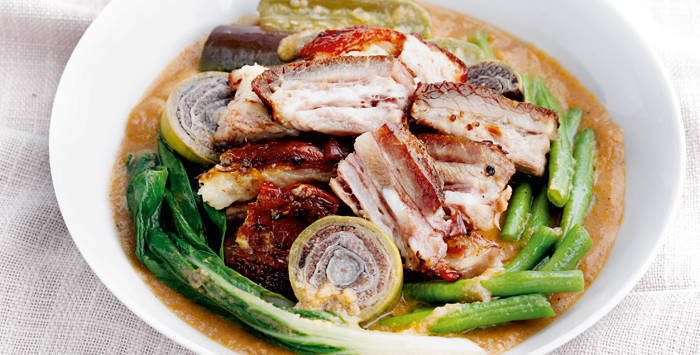 We know there are those who have a love affair for all things with peanuts. We get it. Peanuts are delicious and good news for us, it comes in many delicious forms.
Peanuts can come in the form of the sweetened spread that is slathered in our homemade pandesal every morning. It can be the snack we buy by the small brown bags from those who peddle it on the streets, garlic adobo-style, or it can be finely crushed and stirred into a beef tripe dish that we pair with a homemade bagoong, our local fermented shrimp paste.
Kare-kare is also a dish that many love. What's so great about the kare-kare sauce is that it's a bland sauce, meaning this makes it extremely versatile when it comes to pairing it with something else on our dinner tables. That's why those who don't like the smelly bagoong can still eat kare-kare dish because they can always opt for another form of seasoning.
That same versatility of the kare-kare sauce opens up the game for adventurous and experimental cooks. Beef tripe? Sure, but why not add beef shanks in there, too? Seafood? Of course, but wouldn't some fish in there be just as delicious, too?
The possibilities are endless for a cook who isn't afraid to take a chance and do something different. If you are one of those adventurous cooks or are just curious how a seemingly simple peanut sauce like kare-kare can be made better, here are several kare-kare recipes we think you should take a look at: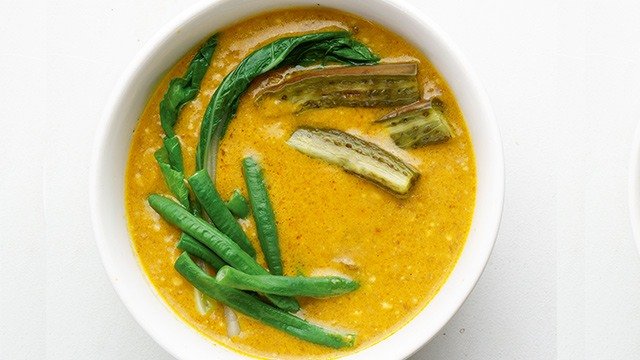 1 Basic Kare-Kare Sauce Recipe
No matter what dish you're making with kare-kare, you need to know how to make the best tasting kare-kare sauce first. This is a classic and it's easy to make, too. It not only mixes both peanut butter and crushed peanuts together for a wonderful sauce that has twice the number of textures, but it also seasons it just right with a little bagoong so it's not totally bland.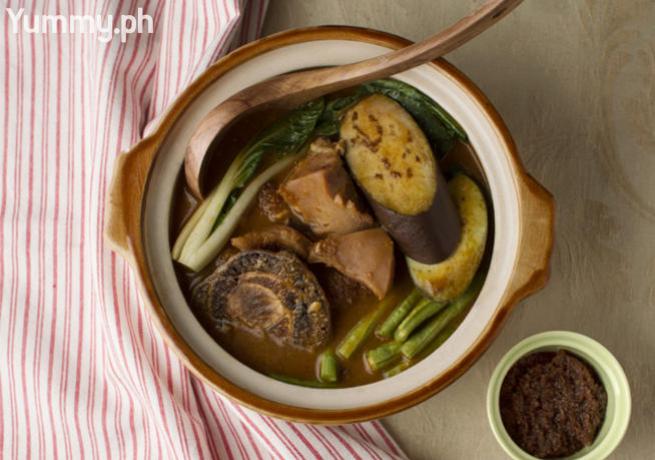 2 Filipino Kare-Kare Recipe
Do you dare make the most authentic kare-kare you will ever make? This recipe takes the laborous task of making the kare-kare sauce from scratch: from the crushing the peanuts to a thick, dry paste to toasting and then grinding the malagkit rice into a coarse powder. All these go into the most traditional of kare-kare recipes and the results are one of the most flavorful kare-kare dish you will ever taste. No wonder our ancestors loved it!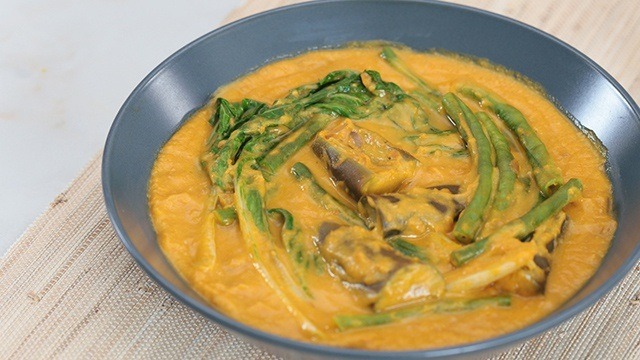 3 Vegetable Kare Kare Recipe
Some people love kare-kare for the sauce on its own. In fact, there are restaurants which offer just the vegetables of the kare-kare on its menu! No meaty chunks, no seafood pieces, not even a sliver of tuwalya, or beef tripe in sight, and yet, it's a favorite. The good news is that you don't need any of that meat to make it delicious and popular, as these restaurants have discovered. Here's a simple yet generous serving of the same order you would get at any of those places.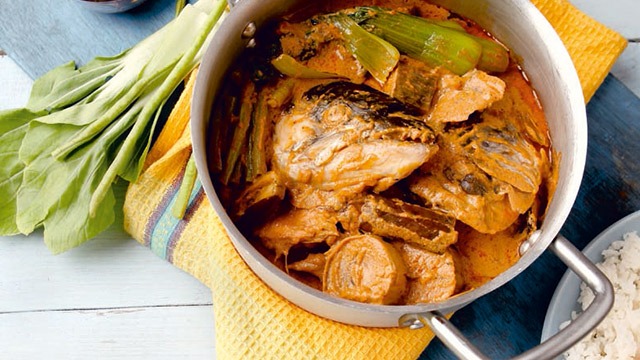 4 Salmon Head Kare-Kare Recipe
There are few ingredients more delicious and special than salmon. However, it can get rather expensive if you're having it every day.
So, how do you resolve your love for expensive salmon when your craving is intense? Go for the salmon head! Prices of fish heads, including those of salmon, are slashed compared to the meaty loins and fillets. While it may seem like it's not the meatiest part of the fish, it still has meaty parts and is one of the most flavorful parts, too. You'll have to try it to fall in love with this version!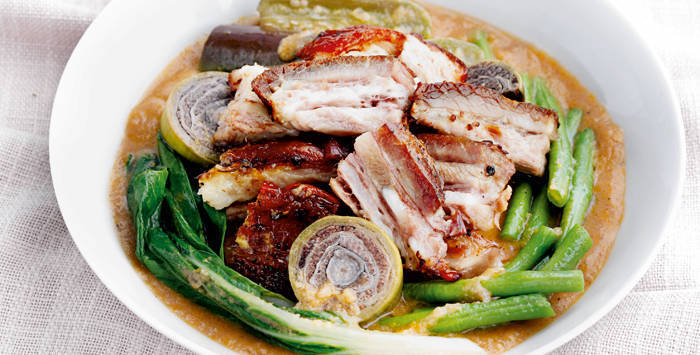 5 Lechon Kawali Kare-Kare Recipe
Lechon kawali and kare-kare are both already delicious on its own, so just imagine how delicious it would be when you combine these two dishes together into one satisfying bowl.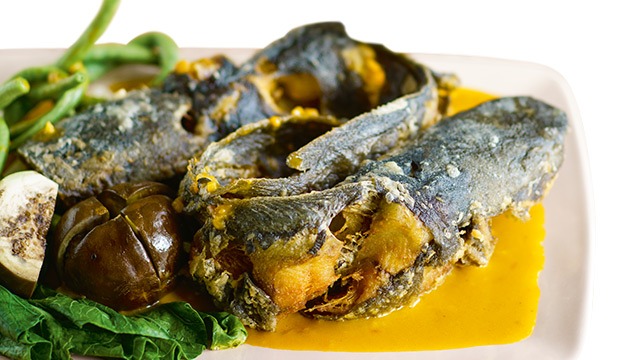 6 Kare-Kareng Hito Recipe
If you love fish, then you'll love that the simple kare-kare sauce is especially delicious with fried fish. While you can certainly fry any fish, make it special by using hito or catfish for this flavorful and easy fish recipe.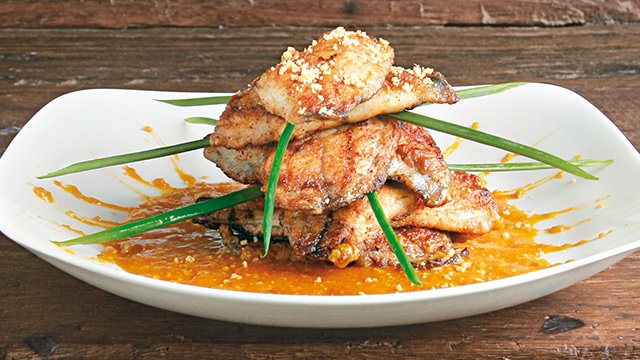 7 Pan-Fried Tilapia with Kare-Kare Sauce Recipe
If you're thinking of going fancy with the plating, this is a great recipe to try. Despite its looks, this is really just fried fish fillets with a delicious peanut sauce to go with it.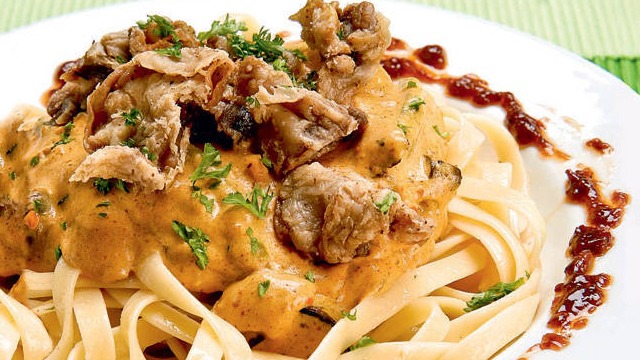 8 Kare-Kare Pasta Recipe
If you think about it, kare-kare sauce is really just a peanut sauce that hasn't been seasoned. So, it's not a far-fetched idea to toss this blank canvas of a sauce with noodles to make a nutty pasta dish! Peanut noodles anyone?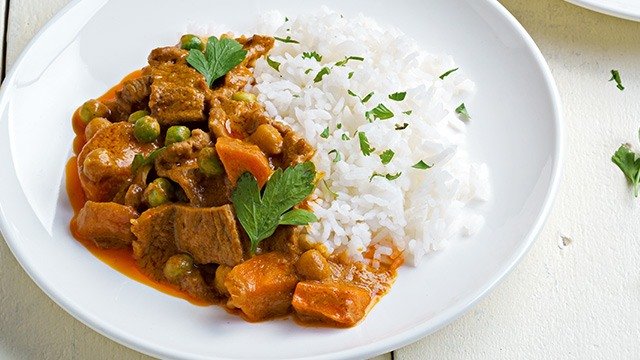 9 Peanut Curry Recipe
There are many ways to make kare-kare, and this is one fusion recipe that will have you licking your lips. This recipe marries sticky peanut butter and flavorful curry paste into a mouthwatering sauce for this stew that goes extremely well with lots of steamed rice.
Peanut sauce is a highly underrated sauce, and one way to really take it over the top is to make it over and over again in different ways. Here, we listed a good number of kare-kare recipes to help you fulfill all your peanut-loving dishes, but we don't mean for you to stop there! Experiment and see how you can make the humble peanut into more than just an everyday snack and into something that's incredibly delicious and satisfying.
If you want more nutty recipes, try these: