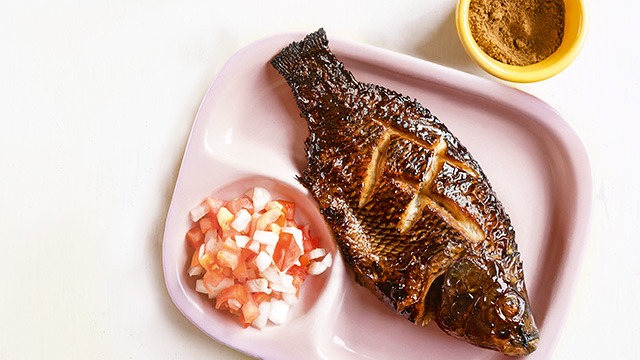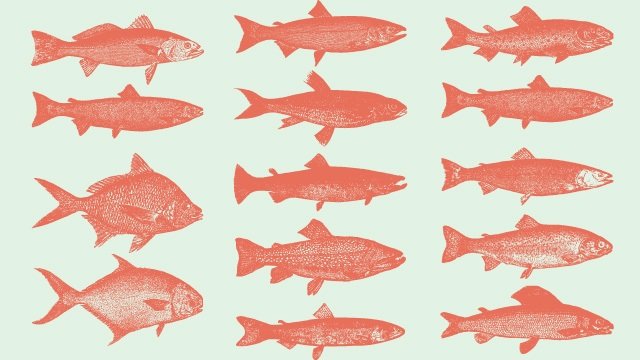 If your seafood menu has become boring, try using other kinds of fish available in the market and see how easy it is to prepare them in different ways. Learn the different kinds of fish available in your local wet market or supermarket, plus tips on the best way to cook fish. Hint: gently is the key so it doesn't dry out, plus healthy cooking tips that don't require oil.
Apahap (SeaBass)
Apahap has delicate flavors and they are best when oven-baked or roasted, pan-fried, or grilled. Try this seabass recipe from one of our readers:
Bangus (Milkfish)
Bangus is a common fish variety that is used in most Filipino kitchens as it can be served any time of the day. How about smoking it (you can use it for omelet, too!), stuffing it for relleno or using it in your sinigang?
Betilya (White snapper)
The betilya can grilled, fried and served with soup or cooked with a tasty sauce. Try this Sarciadong Isda recipe to start with:
Blue Marlin (swordfish)
You can find Blue Marlin bigger markets such as Farmer's Market in Cubao and is best used for grilled and fried dishes. It can also be used for sinigang!
Danggit (Rabbitfish)
This salted and sun-dried fish is popular in Cebu but can also be sourced in bigger markets in Metro Manila. How to use it? Danggit may be used for pinangat, sinigang, and paksiw dishes.
Dilis (Anchovy)
Dilis, when it is dried, can actually be an appetizer. But this saltwater fish can also be fried and used in omelets and paksiw dishes.
Galunggong (Hard-tail mackerel)
Galunggong is usually pan-fried and served with rice but you can also take it up a notch and serve it with gata (coconut milk).
Gindara (Oil fish)
Gindara is best when grilled and served with a teriyaki or a barbecue sauce.
Hito (Catfish)
Catfish is a common fish variety that can be prepared in a number of ways: use it for a seafood version of kare-kare, or as an appetizer in the form of a salad.
Labahita (Surgeon fish)
Labahaita may be fried, or used in a sweet and sour fish dish. It is also great in sinigang or in a pinangat dish (either used with a souring agent such as vinegar or tamarind or coconut milk).
Lapu-lapu (Grouper)
The grouper is a versatile fish to cook with: it may be filleted and fried, steamed, or poached! The delicate flavors make it an ideal choice for adding other layers of flavors.
Maya-maya (Red snapper)
The red snapper is best used for sauce fish dishes: boiled and cooked with a light broth or a tomato-based sauce. It can also be used in kinilaw.
Pampano (Pomfret)
Pampano fillets may be grilled or used as a whole fish in saucy dishes such as a sweet and sour dish or served with a black bean sauce.
Tanigue (Spanish mackerel)
The tanigue can be used for fish steaks and kinilaw. It also works when grilled or used in a dish simmered in a coconut milk sauce.
Tilapia
There are many ways to prep tilapia:pan-fried, filleted and fried, grilled or steamed!
Tawilis (Herring)
Tawilis can be found in Tagaytay but if you have access to this small fish, they are best enjoyed when breaded and fried to a crisp!
Additional inputs from Mira Angeles