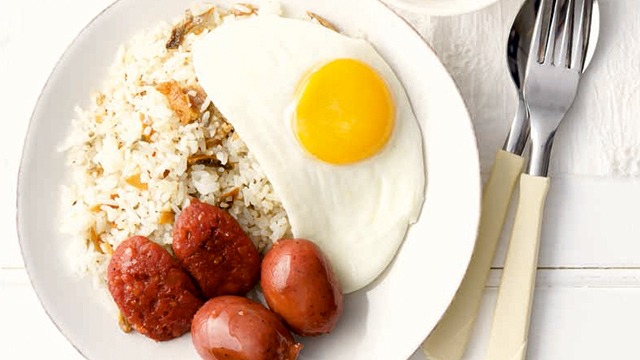 There are no better days than those that start off right. Breakfast is a great time to make a difference in someone's day and a delicious meal every morning definitely helps. 
If you're a fan of silogs, then these longganisa recipes should be right up there on your list of favorite food to eat every morning. There are as many kinds of longganisa as there are regions in the Philippines and every region has their own version. Vigan makes tiny sausages that are more garlicky than sweet while in Cebu, the longganisa found there is more sweet than garlicky.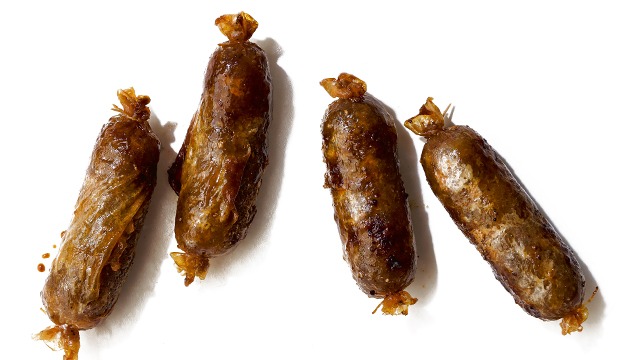 How can you tell which is the sweet variety from the garlicky longganisa kind?
Just remember these two terms: the jamonado (or hamonado) is the sweeter longganisa while the recado, or de recado, is the garlicky kind. 
Now that you know which is the kind you prefer, you may be interested in making your own.    
Don't worry. Making homemade longganisa is not as complicated as it sounds. It's really just a matter of mixing ground meat with seasonings that you like, be it more sugar than garlic or the other way around. 
Here are longganisa recipes we think you should try: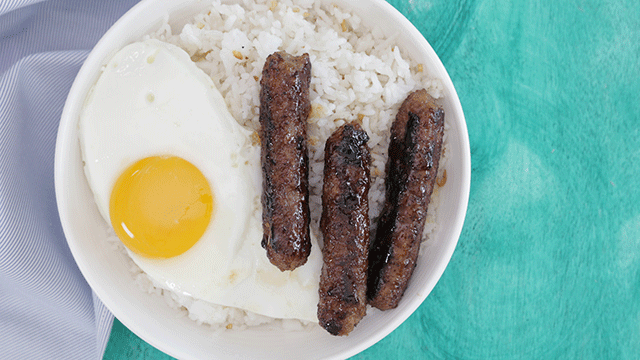 1 Skinless Pork Longganisa Recipe 
You can't go wrong with a classic recipe that's a tried-and-trusted dish. For those who can't get their hands on the sausage lining to make real longganisa links, this skinless longganisa recipe is perfect. After all, homemade is the only way that you know exactly what you are putting into your food.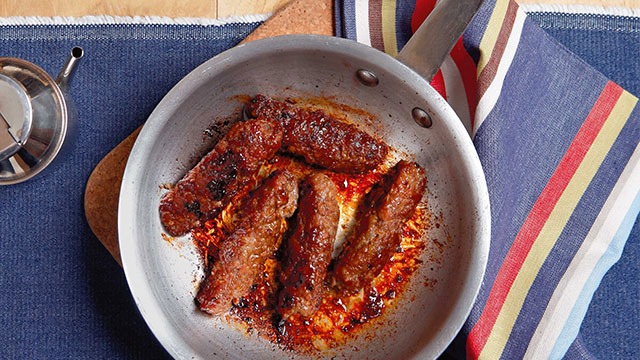 Skinless Pork Longganisa
Posted in:
Recipe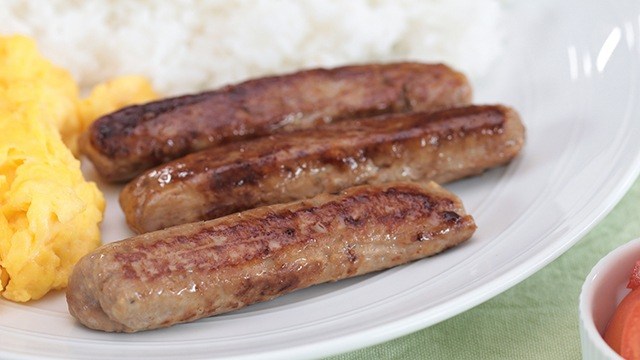 2 Skinless Chicken Longganisa Recipe
You need to try these chicken longganisa recipes. They're not only as delicious as the pork version, but they're just as versatile. The recipe calls for ground chicken and the seasonings are all familiar. What makes these links better is the fact that it's got a splash of hot sauce in it to give it a kick that you might not expect it to have. Unlimited rice will be on the menu when you decide to make these sausages.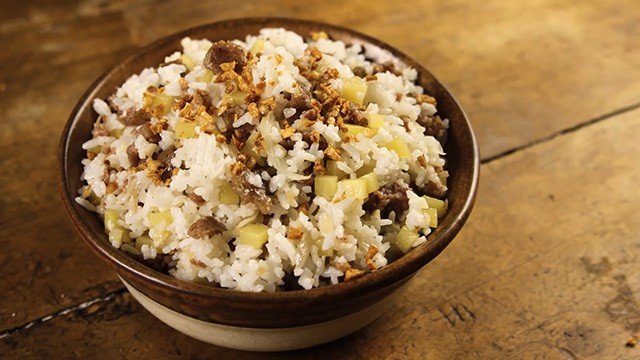 3 Longganisa Hash Fried Rice Recipe 
It's always a predicament for many when there are leftovers of any dish. Leftovers have a bad reputation but it can be an avenue for creativity. Take this great fried rice dish made from a small amount of longganisa. Diced potatoes, fried onions, and crispy garlic make the longganisa hash complete.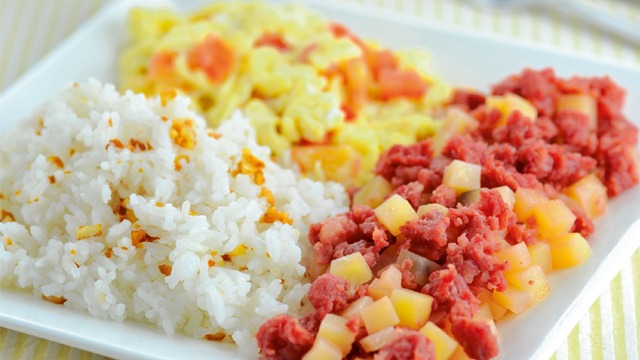 Longganisa Hash with Tomato Scrambled Eggs
Posted in:
Recipe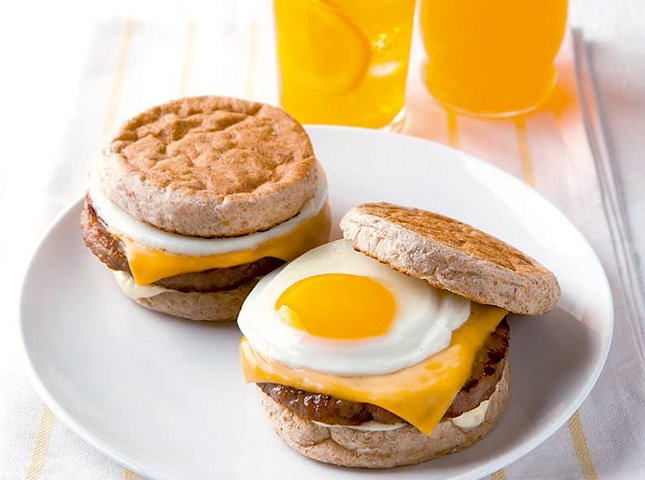 4 Longganisa Breakfast Sandwich Recipe 
If you love the fast food version of this breakfast sandwich, you will definitely have to try this version. The trick here is to not form logs. Instead, after mixing and seasoning the meat mixture, make patties instead of the logs. Just make sure your patties are larger than the buns you plan to put them into. Patties are notorious for shrinking quite a bit as it cooks so it needs to be bigger so after it shrinks, it is still the right size for the English muffins.   
ADVERTISEMENT - CONTINUE READING BELOW
Recommended Videos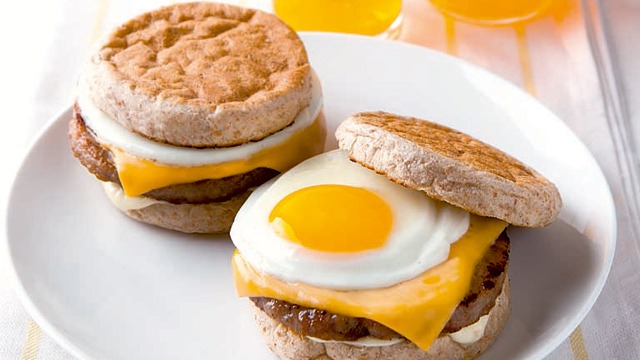 Longganisa Breakfast Sandwich Recipe
Posted in:
Recipe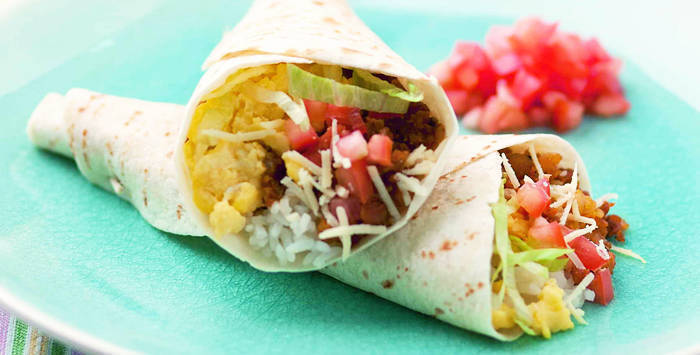 5 Longganisa Breakfast Burrito Recipe 
Burritos and breakfast is a great grab-and-go option. It's a genius all-in-one meal: rice, eggs, tomato salsa, and the longganisa are all packed in soft tortilla wraps.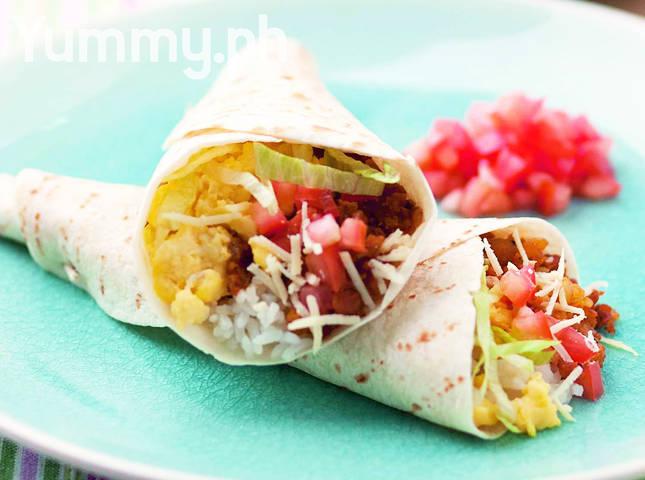 Longganisa Breakfast Burrito
Posted in:
Recipe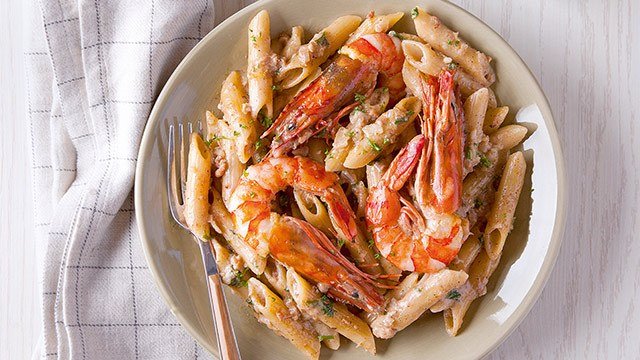 6 Creamy Shrimp and Longganisa Pasta Recipe
Making a pasta dish isn't really what you think of cooking when you have longganisa on hand. Yet, this creamy shrimp and longganisa pasta dish is one that will definitely be a memorable recipe for any one who tastes it. It's creamy, umami-packed, garlicky, salty, and all kinds of delicious in one bowl.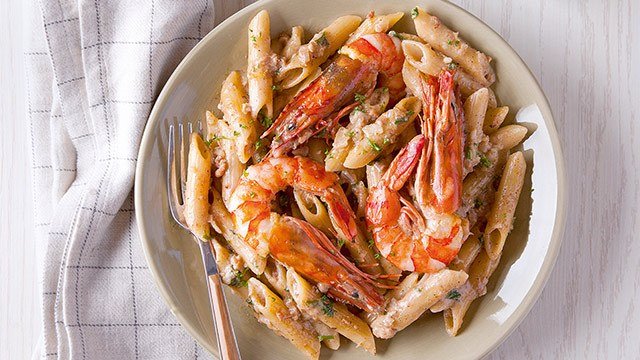 Creamy Shrimp and Longganisa Pasta Recipe
Posted in:
Recipe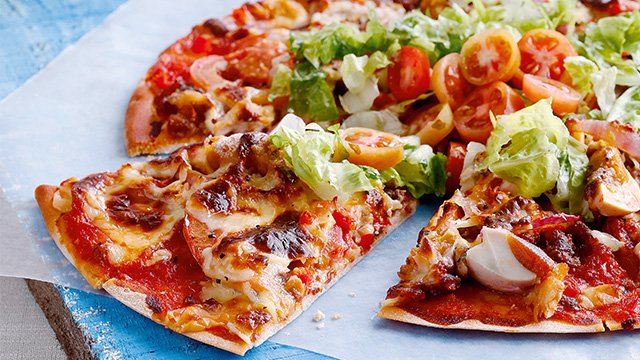 7 Pinoy Pizza Recipe 
What do you think a Pinoy-inspired pizza would have as toppings? You guessed it: it has among others, two kinds of longganisa chunks, tinapa flakes, itlog na maalat slices, and sweet pork tocino pieces. That burst of sweetness from the tocino, in particular, should definitely be an indicator that it really is Pinoy pizza.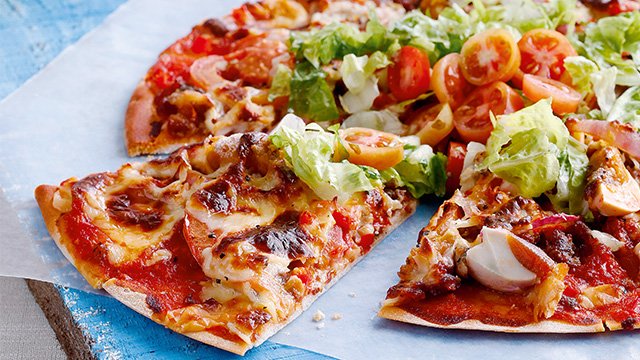 Pinoy Pizza
Posted in:
Recipe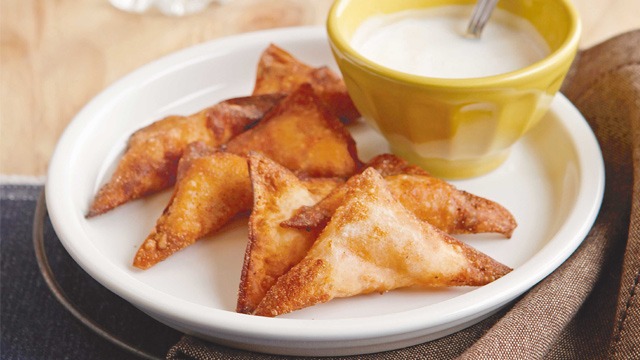 8 Longganisa Parcels Recipe 
Have extra wonton wrappers somewhere? Don't let those go to waste! Stuff them with crumbled longganisa meat and cream cheese to create these crispy and flavorful pockets. Dip these in the garlic yogurt for a truly special snack.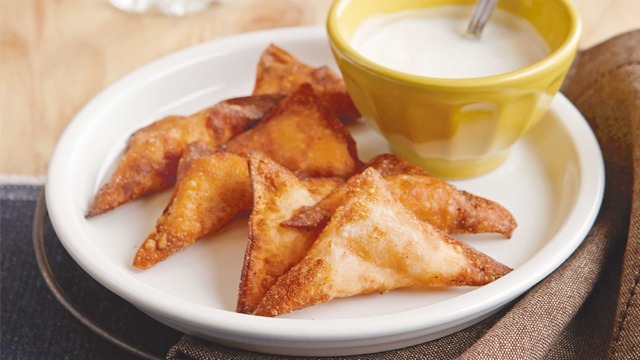 Longganisa Parcels with Garlic-Yogurt Dip
Posted in:
Recipe
9 Longganisa Ramen Recipe 
Gourmet ramen bowls made its debut a few years ago, and it's been a ramen crazy world since then. If you love ramen but can't go out to eat it every day, try making your own version at home with this unique instant ramen upgrade that gets an appetizing boost from the longganisa, fried egg, and tomatoes.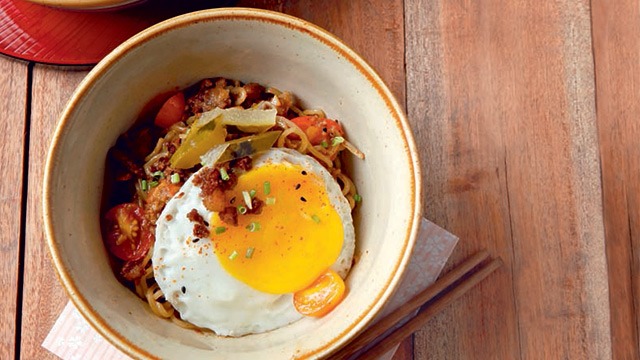 Longganisa Ramen
Posted in:
Recipe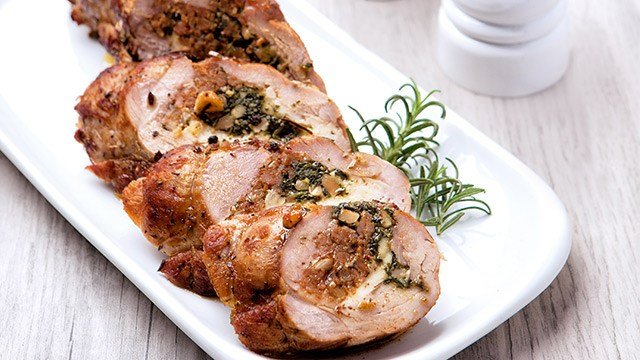 10 Rolled Pork Tenderloin with Longganisa Recipe 
Longganisa makes, not just for a great ulam, but it's also a fantastic ingredient, too. Here, a whole tenderloin is opened up to create a cocoon for the longganisa stuffing. Not only will the longganisa make a delicious stuffing, but its flavors will also penetrate and infuse the bland pork tenderloin from the inside out as it cooks. That results in really flavorful rolls of meat that will pair fantastically with a side dish.      
Make your choice and see if the longganisa recipe you try is as good – or even better – than any you can get when you eat out. The wonderful thing about homemade is that you can make your food as you like it. 
ALSO READ: